If there's one phone that an Apple fan sould consider switching to, it's the Google Pixel 2. From the stock Oreo experience to the optimized hardware and promise of three years of updates, no other Android phone comes close to emulating the iOS experience.
So, if you're due for an upgrade and don't want to wait for iPhone X to start shipping, you might want to check out the Pixel 2. The difference between Android and iOS isn't so wide anymore, and Google is slowly building an ecosystem that can rival Apple's. And let's face it, iPhone 8 isn't the gotta-have-it handset previous models have been. So before you commit, check out the pros and cons of jumping to a Pixel 2 instead of upgrading to iPhone 8.
Reasons to buy a Pixel 2 over iPhone 8
1. Camera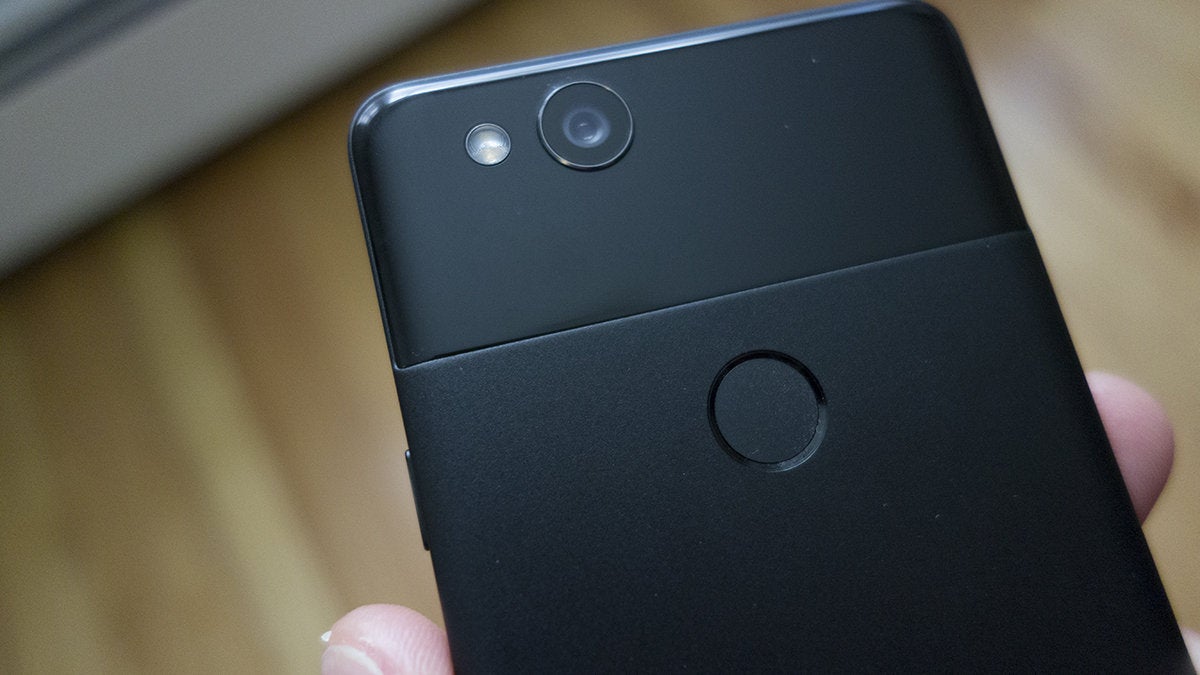 While the Pixel 2's 12MP, f/1.8 camera is similar to the one you'll find on iPhone 8, the overall system on Google's flagship handset is far superior. Google is using its machine learning and image processing smarts to mimic the portrait mode on the iPhone 8 Plus with pretty stellar results, and the Pixel Core Visual image processor that will soon be powering the Pixel 2 will ensure that it actually improves over time. The iPhone 8's camera is no slouch, of course, but it's not quite in the same league as the Pixel 2—and you don't have to buy the XL to get all the good stuff.
2. Stereo speakers and sound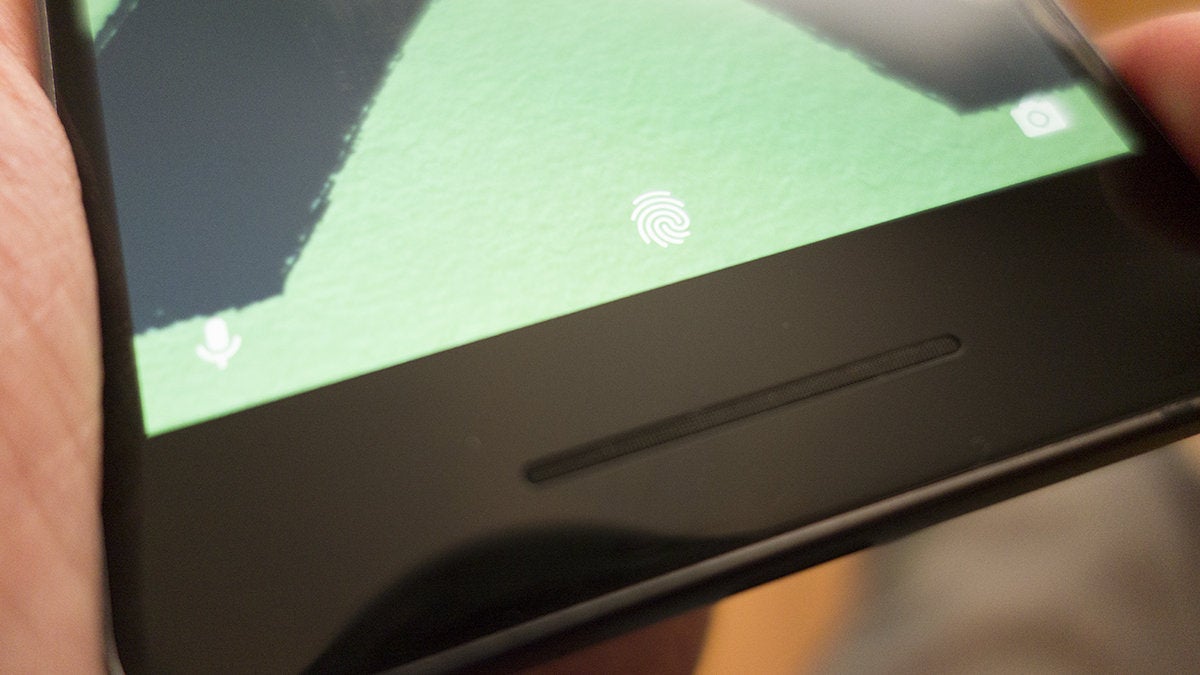 Both phones may have dispensed with the 3.5mm headphone jack in favor of Bluetooth and dongles, but Google compensated by adding front-facing stereo speakers to the Pixel 2. While you're still better off connecting a Bluetooth speaker, the speakers on the Pixel 2 are powerful and robust, besting the iPhone 8 in clarity, separation, and just plain loudness. Plus, the Pixel 2 offers 25 volume "steps" compared to the iPhone's 16, giving you a bit more precision over the audio output.
3. Google Pixel Buds
It's a fair argument to say the Google Pixel Buds were "inspired by" Apple's own AirPods, with their easy pairing and Assistant capabilities, but Google takes it one step further with an exclusive Pixel 2 live translation feature. While Pixel Buds act as a normal set of Bluetooth buds on any other phone, pair them with a Pixel phone and you'll be able to travel the world and hear what people are saying in your native tongue. It's the next best thing to having a Babel fish in your ear.
4. Android Oreo and the Pixel Launcher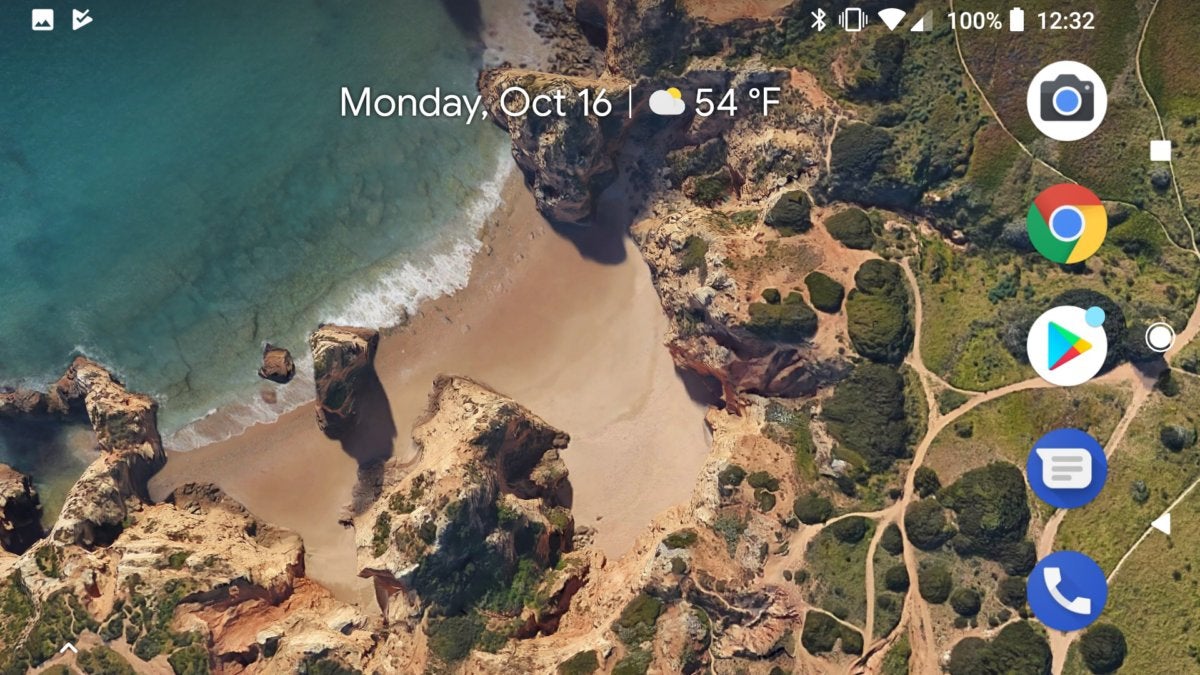 The battle for OS supremacy will continue until the end of time, but Android Oreo on the Pixel 2 brings some cool things that iOS doesn't do. There's a new search bar built into the bottom of the screen, an at-a-glance widget that shows upcoming appointments, traffic, and weather, and an always-on display for catching up on notifications as they arrive. But the best feature of all is Now Playing. Any time a song is playing loud enough for its microphone to hear, the Pixel 2 will identify it on your lock screen without needing to summon Assistant or launch Shazam.
5. Google Photos and Google Lens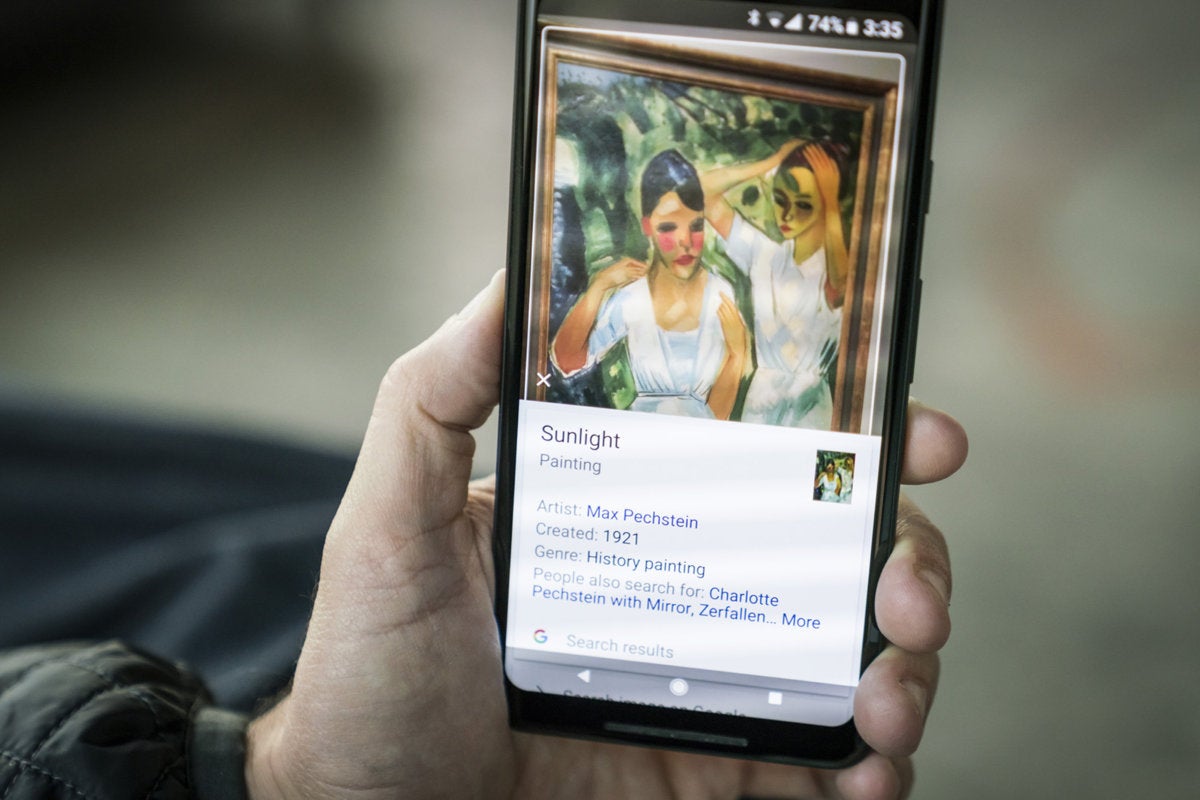 Google's machine learning and artificial intelligence is the best on the block, and nowhere is its lead more evident than in Google Photos. Along with full-sized backups, Assistant-powered memories, and best-in-class facial recognition, Google Photos on the Pixel 2 also includes a preview of Google Lens. When you tap to open a picture, you'll see a new camera icon that will instantly launch Google's new augmented-reality photo search tool. It's still in beta form (and there are a lot of kinks to work out), but you'll still be able to use it to identify things like buildings and paintings, scan URLs, and copy bits of text. And soon it'll be built into Assistant, too, so you can use it whenever you'd like.
Reasons to buy iPhone 8 over a Pixel 2
1. Apple's iconic design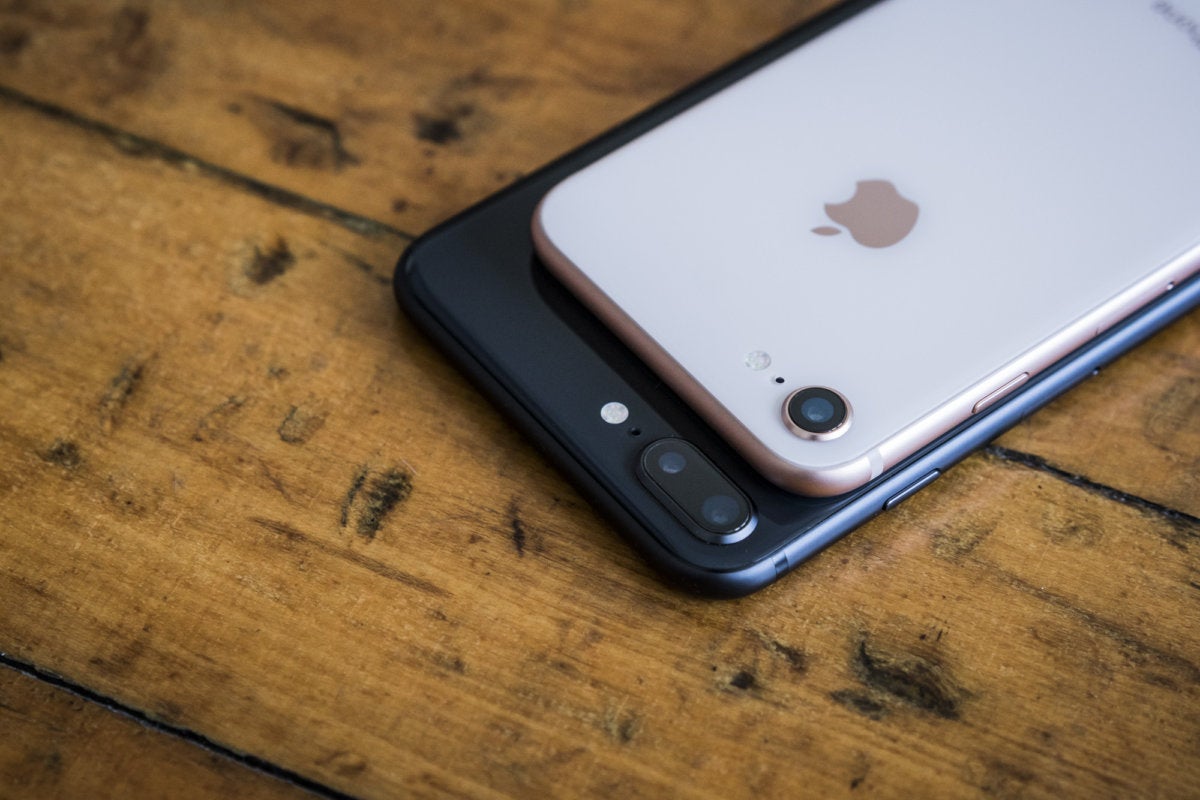 Few phones are on the same level as Apple when it comes to design, but the Pixel 2 isn't even close. The Pixel 2 XL is the nicer of the two—particularly the two-tone tuxedo model—but it still pales in comparison to a gold iPhone 8. And the smaller Pixel 2 is downright ugly with its giant bezels and huge forehead and chin.
2. Internal storage
iPhone 8 and the Pixel 2 both start at 64GB, but the upper options are quite different. An extra $100 will get you 128GB with the Pixel, while Apple charges $150 for 256GB. Since neither phone lets you add an SD card for extra storage, we'd rather have more space inside.
3. Wireless charging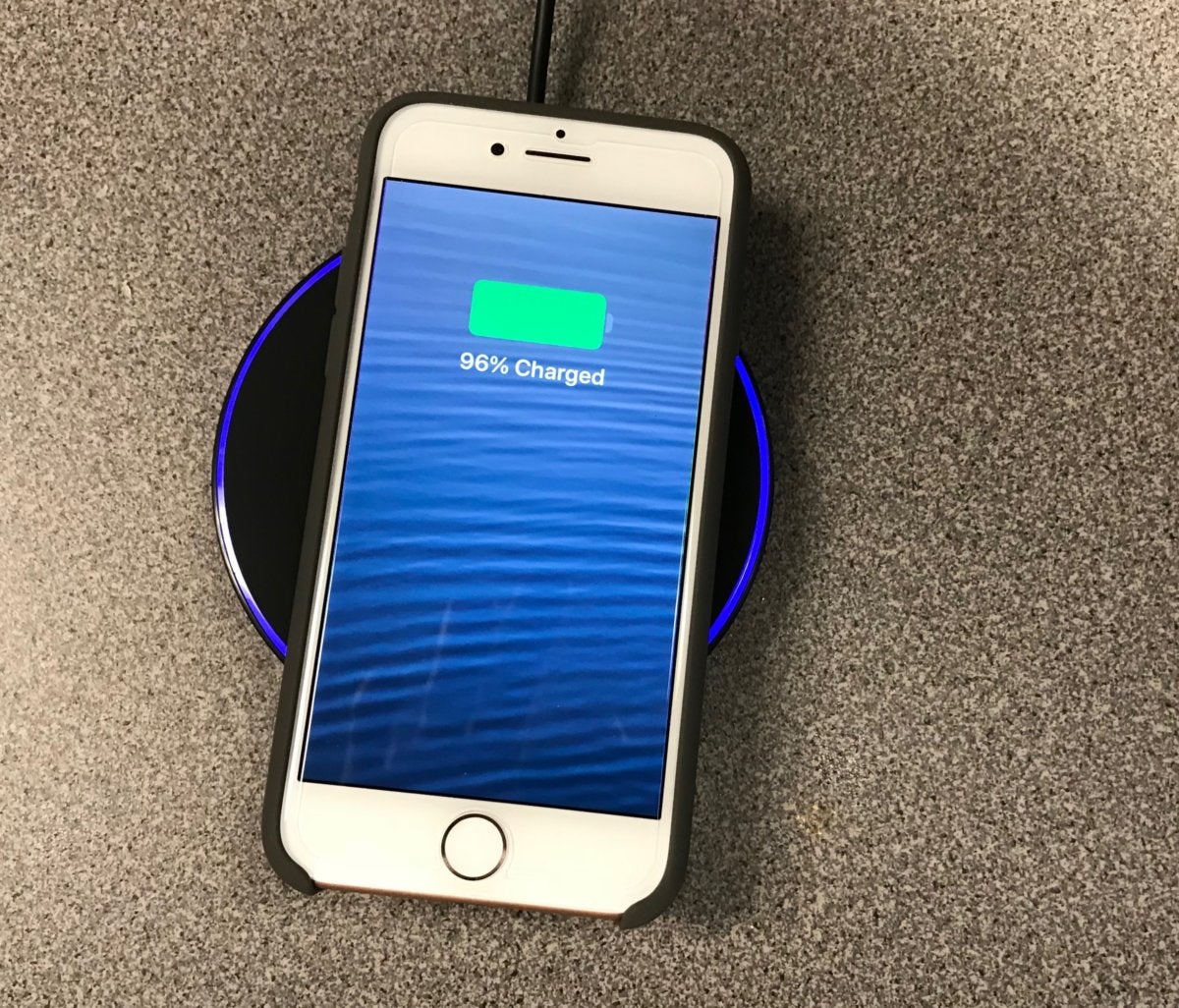 The back of the Pixel 2 might be prettier than the front, but there's one problem: It's made of aluminum. That means it doesn't support wireless charging. iPhone 8's Qi-friendly glass back wins here.
4. iOS 11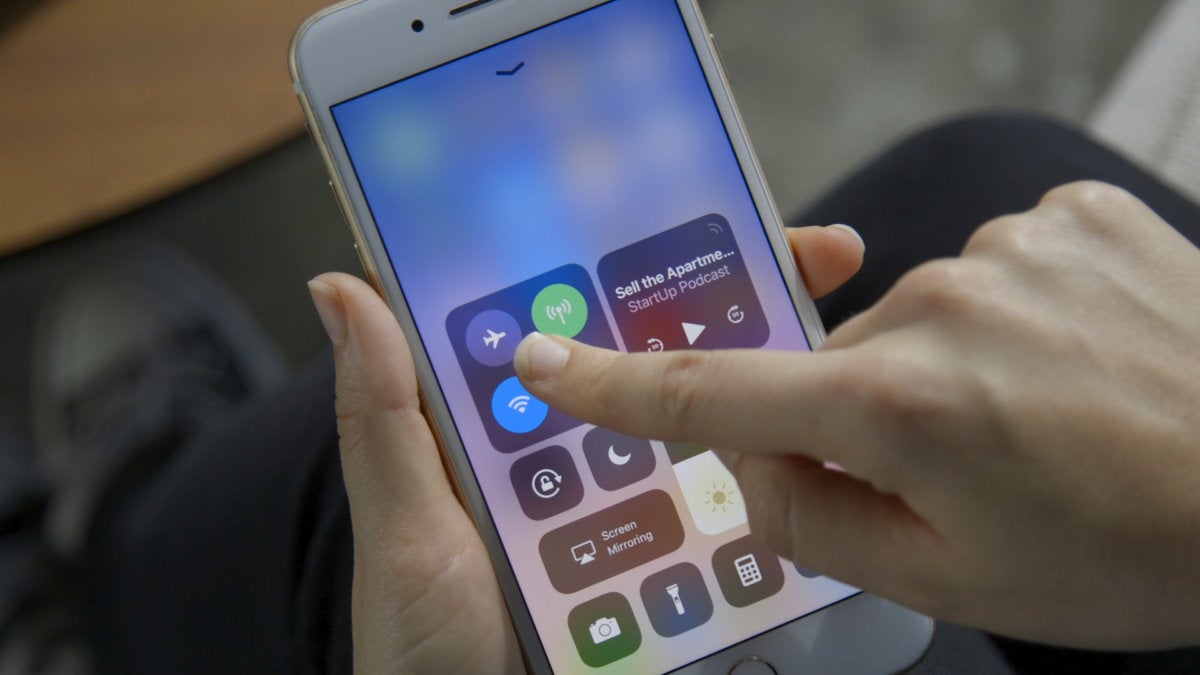 Like Android Oreo on the Pixel, iPhone 8 is the perfect vessel for iOS 11. Not only are there cool new features such as AirPlay 2 and Apple Pay Cash, there are also new tweaks and surprises all throughout the interface. From the 3D Touchable Control Center to the redesigned App Store, easy screenshot sharing, and augmented reality capabilities, iOS 11 is the best version of Apple's mobile operating system, and with an A11 processor and optimizations everywhere, there's no better phone for it than the iPhone 8.
5. Display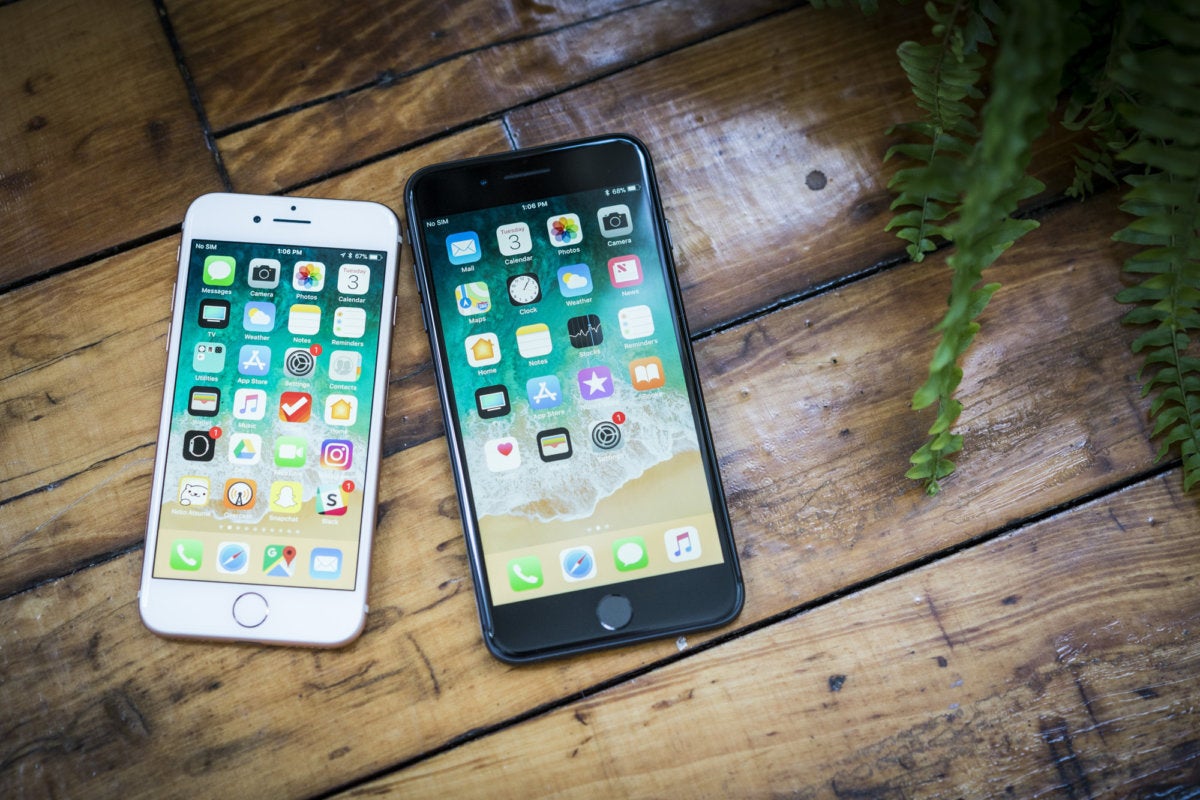 Google's OLED displays on the Pixel are fine, but Apple has hit the iPhone 8's screen out of the park. No matter which size you choose, you'll get an array of awesome tech: retina HD resolution, wide-color gamut, and 3D Touch. But the feature that puts the iPhone 8's display over the top is True Tone, which dynamically adjusts the white balance based on the light around you. It basically makes all other screens look inferior.