This week I've been in Chicago for a conference, and people keep coming up to me to ask if I've been impacted by the horrible fires ravaging the Bay Area this month. Fortunately, beyond all the smoke in the air making it hard to breathe outside, my family has been unscathed. But just a couple dozen miles to the north, whole neighborhoods have burned and people have lost their lives.
One story that stuck with me last week was about the president of Sonoma State University and her husband, who narrowly escaped the fire when they were awakened by their home smoke alarm and discovered that their entire neighborhood was on fire.
As everyone gets smartphones and drops their land lines, it's become increasingly complicated to get the word out when an emergency strikes. Emergency authorities have the ability to make mass calls to land lines in a geographic area, but it's harder to collect information about cellphones.
All smartphones, including the iPhone, now support wireless emergency alerts, which can be pushed out by local agencies and result in a push notification with a surprising noise. (Make sure this setting is switched on—it is by default—by tapping on Notifications in the Settings app and scrolling all the way to the Government Alerts section at the very bottom.) In Santa Rosa, authorities were reluctant to send evacuation warnings over this channel because they couldn't target specific neighborhoods and were concerned about causing a wide panic that might gridlock roads and interfere with evacuations and firefighting personnel.
It really got me thinking about what would happen if there was a fire or other disaster affecting my neighborhood, requiring me to be alerted—especially if it happened in the middle of the night, as it did in Santa Rosa. I don't sleep with my iPhone anywhere near me and I'm a user of timed Do Not Disturb on both my iPhone and my iPad. I also generally leave the mute switch on my iPhone turned on and my iPad often has its volume set all the way down.
Is my clever attempt to not be disturbed by a wrong number, spam text, or pointless app notification in the middle of the night actually risking my life by making it easier to ignore emergency notifications? It's possible. So here are a few modifications I've made to my devices in the aftermath of the fire disaster my neighbors to the north have experienced.
Expand your Favorites list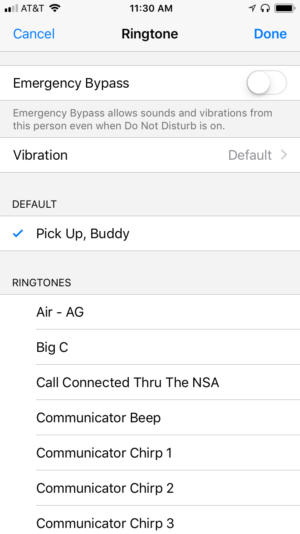 First off, I much more widely expanded my iPhone's favorites list. I have Do Not Disturb set to pass through any calls from people in my Favorites list, but that list used to just include members of my family. I've since added more of my local friends to that list, so that if there's something happening locally, it's easier for those calls to break through.
Allow a contact to break through Do Not Disturb
An important note if you're trying to reach an iPhone user in the event of an emergency: Do Not Disturb has an option to allow any number that calls twice in a three-minute period to ring the phone. If you call someone and don't get through, try them right back just in case they've got Do Not Disturb and this setting turned on.
If you don't want to clutter your Favorites list, there's another way to allow a contact to break through Do Not Disturb. To enable this feature, choose a contact, tap Edit, and tap on Ringtone. At the top of the Ringtone screen is an option called Emergency Bypass. Turn this feature on and all calls and messages from this contact will make noises and vibrations, regardless of your Do Not Disturb setting.
Nixle
I used this feature for a new contact that I added to my list this week: Nixle. Nixle is a service that many community agencies in the U.S. now use in order to send out emergency alerts on an opt-in basis. To use Nixle, text your zip code to 888777.

When I signed up for Nixle, I started getting alerts from my local police and fire agencies, but I also got lower-priority advisories, not only from my local agencies but from some nearby agencies that didn't really affect me. Fortunately, Nixle lets you customize what alerts you receive by logging in to the Nixle website and customizing your alerts. Now Nixle knows the specific agencies I want to hear from, and that I only want to receive true emergency alerts, not lower-priority advisories. I added Nixle's text address to my contacts list and marked it as Emergency Bypass, so its texts break through Do Not Disturb and make a noise, which is what I want.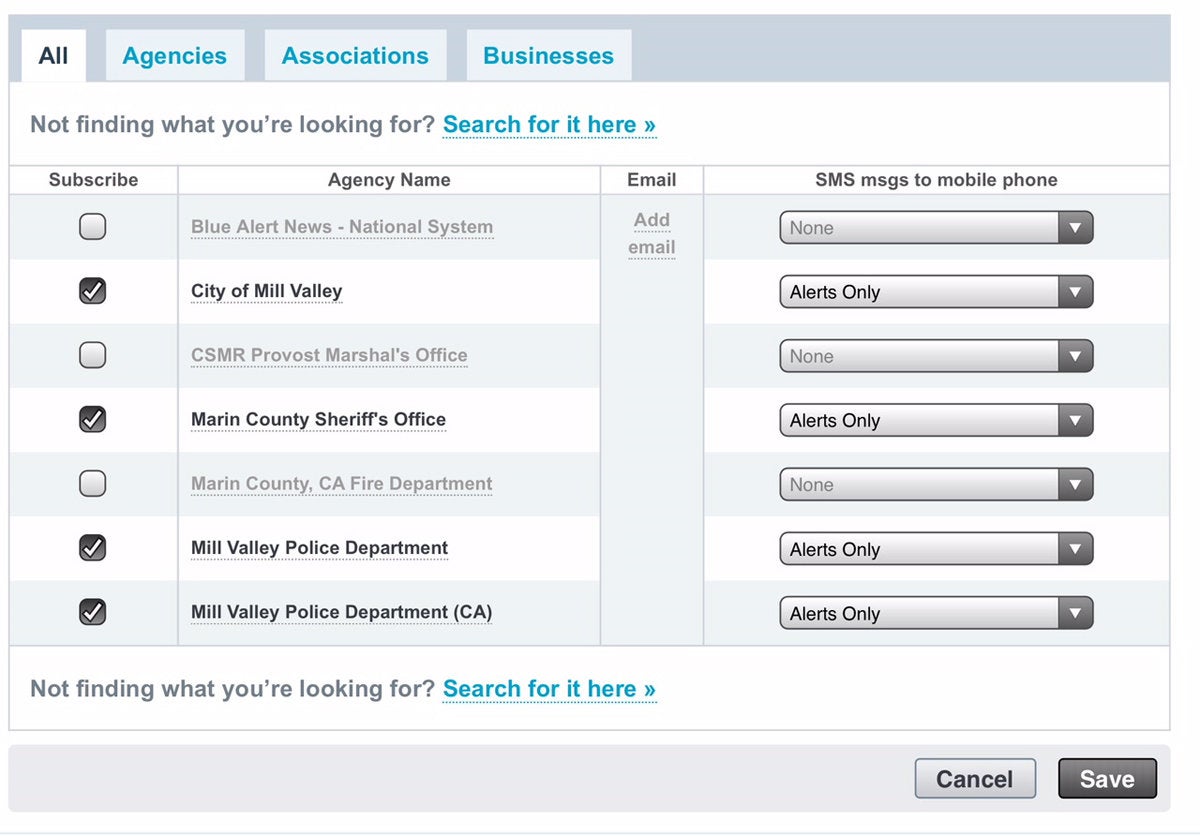 Right now all of our methods of sending emergency alerts are combining with our abandonment of land lines and use of smartphone features to avoid being annoyed to make things a bit of a mess. And in the case of a fast-moving disaster, that can be dangerous. I hope that as time goes on, local authorities and tech companies will continue to work to improve these systems so that everyone who can be alerted about a threat, will be.
In the meantime, though, it's worth pondering your own device settings and making sure you're signed up with Nixle or whatever service your local police and fire departments recommend for emergency alerts. Let's hope none of us need it—but better safe than sorry.