Ransomware rarely discriminates between platforms, and quite a few Trojans out there specifically target Apple computers. Mac users must be every bit as vigilant for spam and phishing scams as users of other platforms.
With hackers actively targeting Apple customers, Bitdefender created Antivirus for Mac, a version of its robust security solution dedicated entirely to Mac users.
One feature in Antivirus for Mac – Time Machine Protection – is custom-designed to guard backups created with the macOS built-in backup utility. Time Machine Protection is a built-in utility that Apple supplies with all versions of the macOS in use today. A second feature – Safe Files – secures individual files of the utmost importance to the user. Let's look at how users can enable these features and reap their benefits.
Time Machine Protection
Bitdefender Time Machine Protection creates an additional layer of security for system backups created with Apple's built-in version of Time Machine.
The Apple Time Machine Protection blocks access to any external source that tries to tamper with your backups. In case of a successful ransomware attack, you can recover your data by restoring from backup, avoiding having to pay the hackers ransom money.
When you install Bitdefender Antivirus for Mac for the first time, the wizard for Time Machine Protection appears.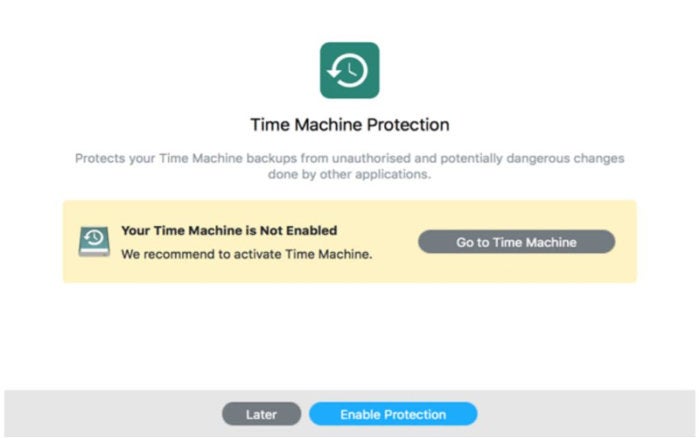 For users who skipped activating Time Machine Protection when installing Bitdefender Antivirus for Mac, all is not lost – you can do it any time from the Bitdefender Antivirus for Mac preferences.If you haven't set up Time Machine, do it now from the Time Machine preference pane in your Mac's System Preferences. Next, click the Enable Protection button in the Time Machine Protection wizard. A confirmation window will appear, which you can close. Your backups are now protected.
Select Bitdefender Antivirus for Mac as the front-most application
Click on Antivirus for Mac in the upper left corner of our menu bar (a drop-down menu will appear)
Select Preferences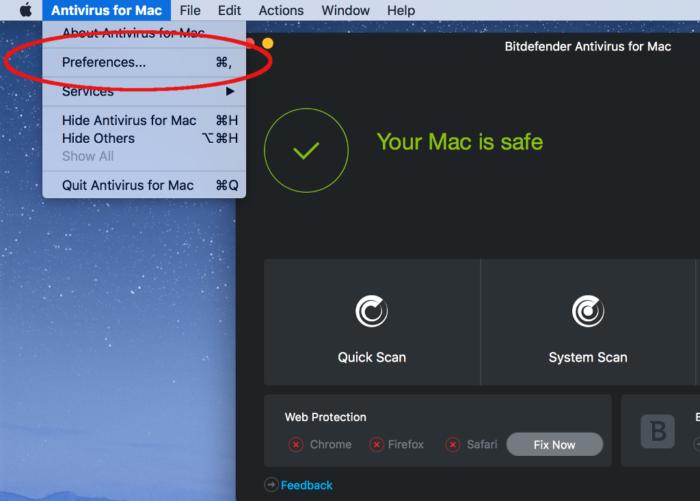 Go to the Protection tab
Tick the Time Machine Protection box
Enter your admin password and hit OK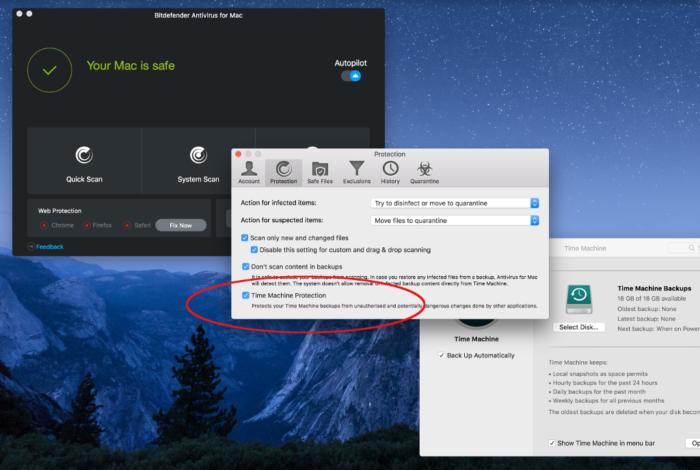 Safe Files
Safe Files allows only trusted applications to access protected files and folders. These are applications of the user's choosing. In case of a ransomware attack, those applications alone will be allowed to access data, and no other piece of software will be able to touch it.
To enable Safe Files, go to the Bitdefender Antivirus for Mac preferences as described above. This time, select the Safe Files tab. Use the plus/minus (+/-) buttons to add and remove files, folders, or entire disks that you want to protect.
Now go to Manage Applications to select which apps can access your protected files. Click OK. Finally, click Turn on Safe Files. That's it!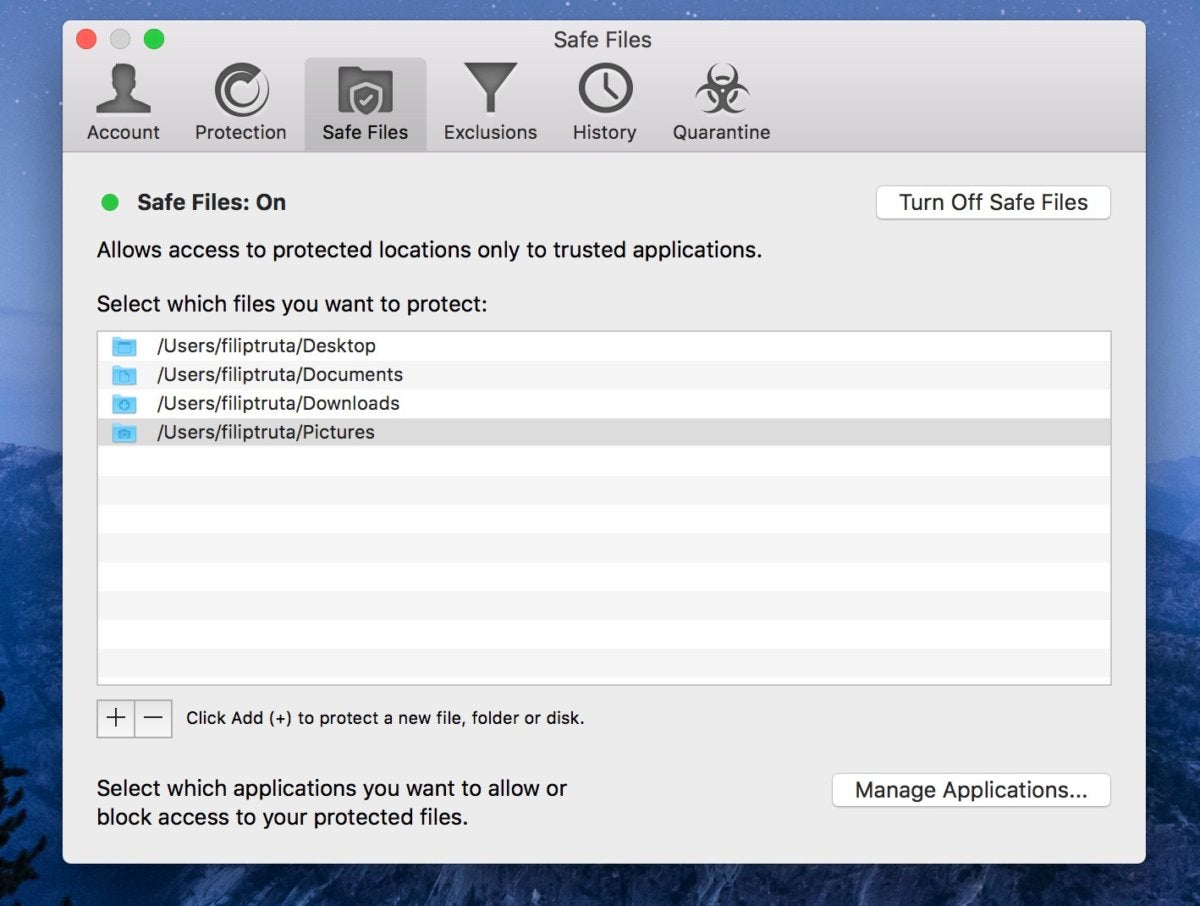 Time Machine Protection and Safe Files are valuable additions to Bitdefender Antivirus for Mac. They not only secure your precious data from untrusted users or applications, but also ensure your Mac's integrity by protecting critical system areas against ransomware attacks without impacting the system. To learn more, visit the Bitdefender Antivirus for Mac product page.