Best Prices Today: udoq250 Apple
Constructed from sturdy aluminum, Udoq ($111 to $219) is a docking station for charging multiple smartphones and tablets. The Apple-specific version includes MFi-certified Lightning cables that snake through the back, snapping into patented connectors which slide along a track on the bottom and can be moved to any position.
Height is also adjustable, allowing the dock to be used without removing most protective cases. There are four models available; I reviewed Udoq400 ($147), which at 15.75 inches wide was a tad long for my desk, but perfect for the kitchen counter. (By comparison, the largest Udoq700 ($219) tops out at 27.56 inches, enough for all three iPad sizes with room to spare for two iPhones.)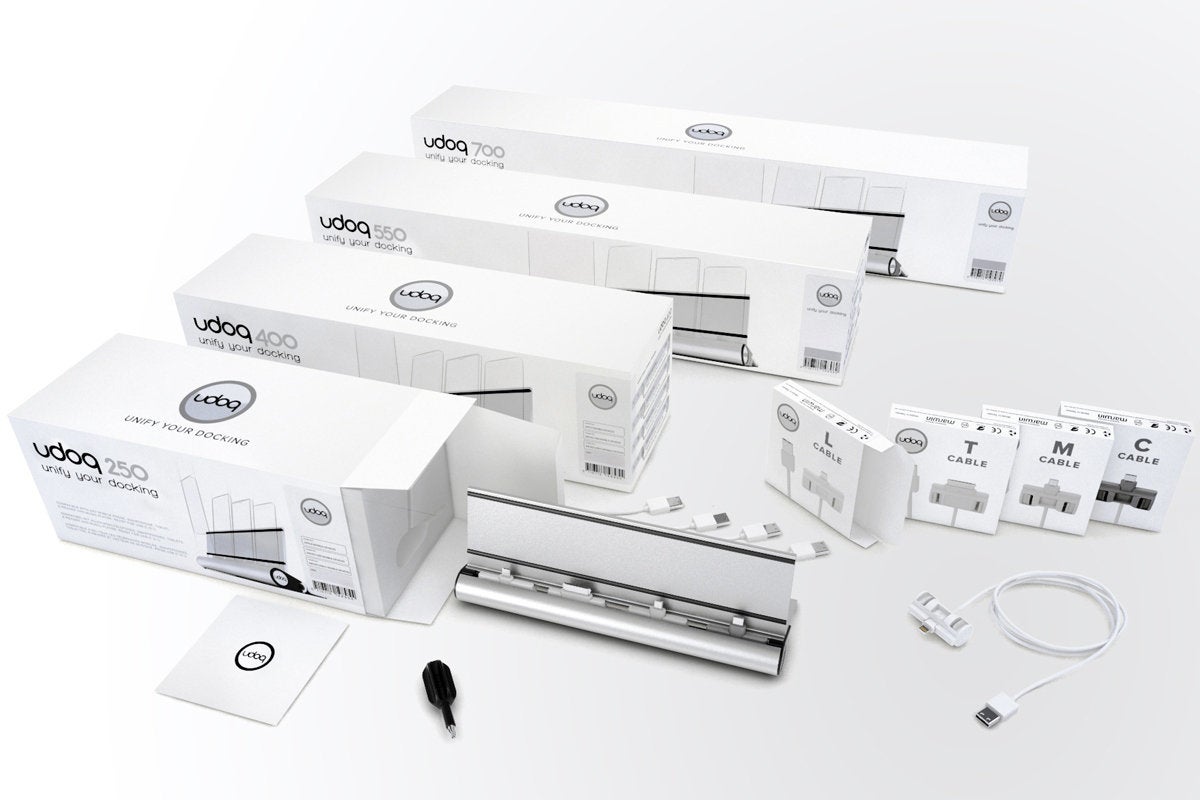 Udoq's unique design allows owners to mix and match with Android devices with a quick cable swap. A small tool is included to facilitate this, or you can custom configure each dock when ordering. One thing not included is any kind of power adapter; the company sells a $35 six-port charger to address this limitation, as well as a Qi adapter ($26) so iPhone 8 and iPhone X owners can join in the fun.
I understand the rationale—most of us have plenty of spare chargers lying around, and this allows an individual cable to be plugged into a computer at the same time. But all these cables create a tangled mess behind the dock, especially when trying to determine which one goes where, since neither end is labeled. Udoq also neglects iPads in landscape mode, since the angled back is too short to support tablets.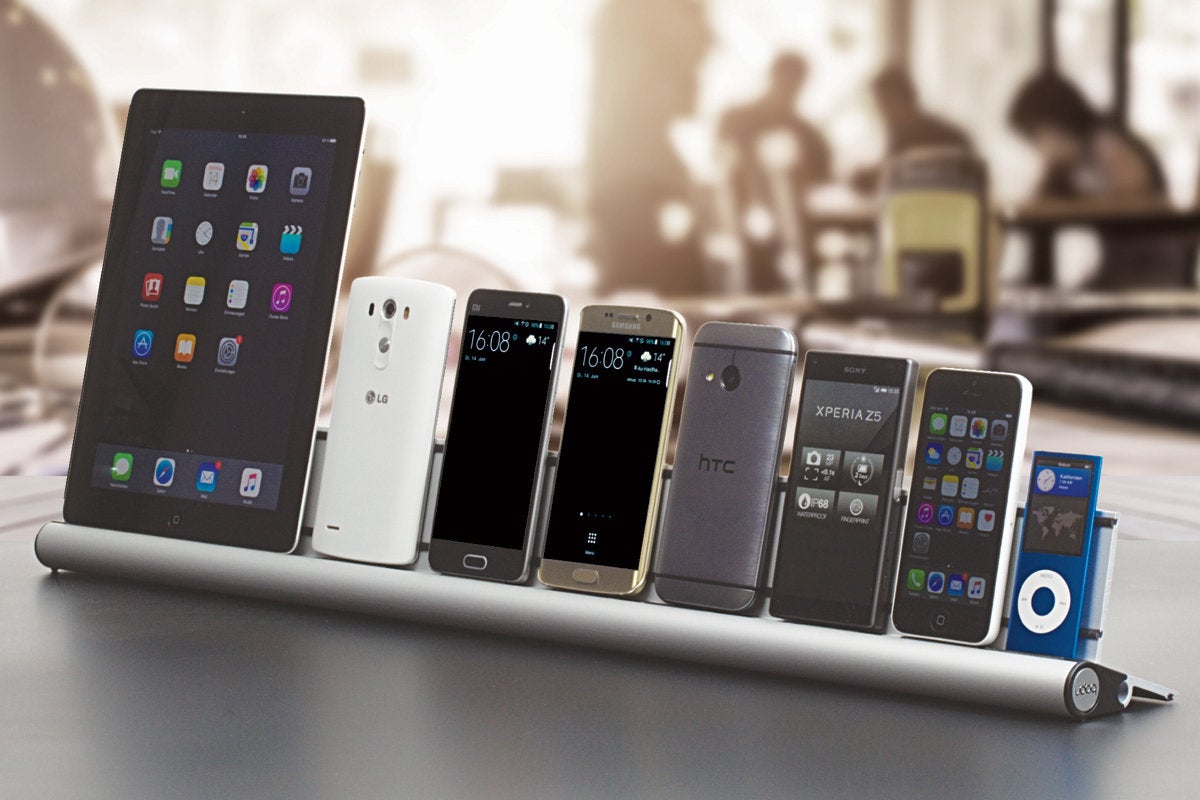 Bottom line
One of the more versatile docking stations I've used, but Udoq doesn't go far enough at eliminating the problem of having too many cables.
Best Prices Today: udoq250 Apple