Yes—the newest macOS features built‑in encryption, crash‑safe protections, and simplified data backup on the fly. But the many versions of Apple's desktop operating system in use today still leave a variety of simple ways for users to protect their privacy and security.
The following is the first in a 2-part series of tips & tricks for any Mac user who is eager to strengthen the security of their Apple computer and ensure privacy.
Perform a 'secure' setup
Your Mac comes out of the box with no user account, which means you must create one. Whether you're new to Macs or an experienced user, be sure to create a password-protected account by visiting Apple menu -> System Preferences -> Users & Groups.
Your next order of business will be to disable the Automatic Login function. Visit Security & Privacy -> General and tick the box next to "Disable automatic login."
Finally, I recommend enabling "Require password 'immediately' after sleep or screen saver begins." This helps you control who has access to your device when left in co-working spaces or other semi-public places and you forget to lock it.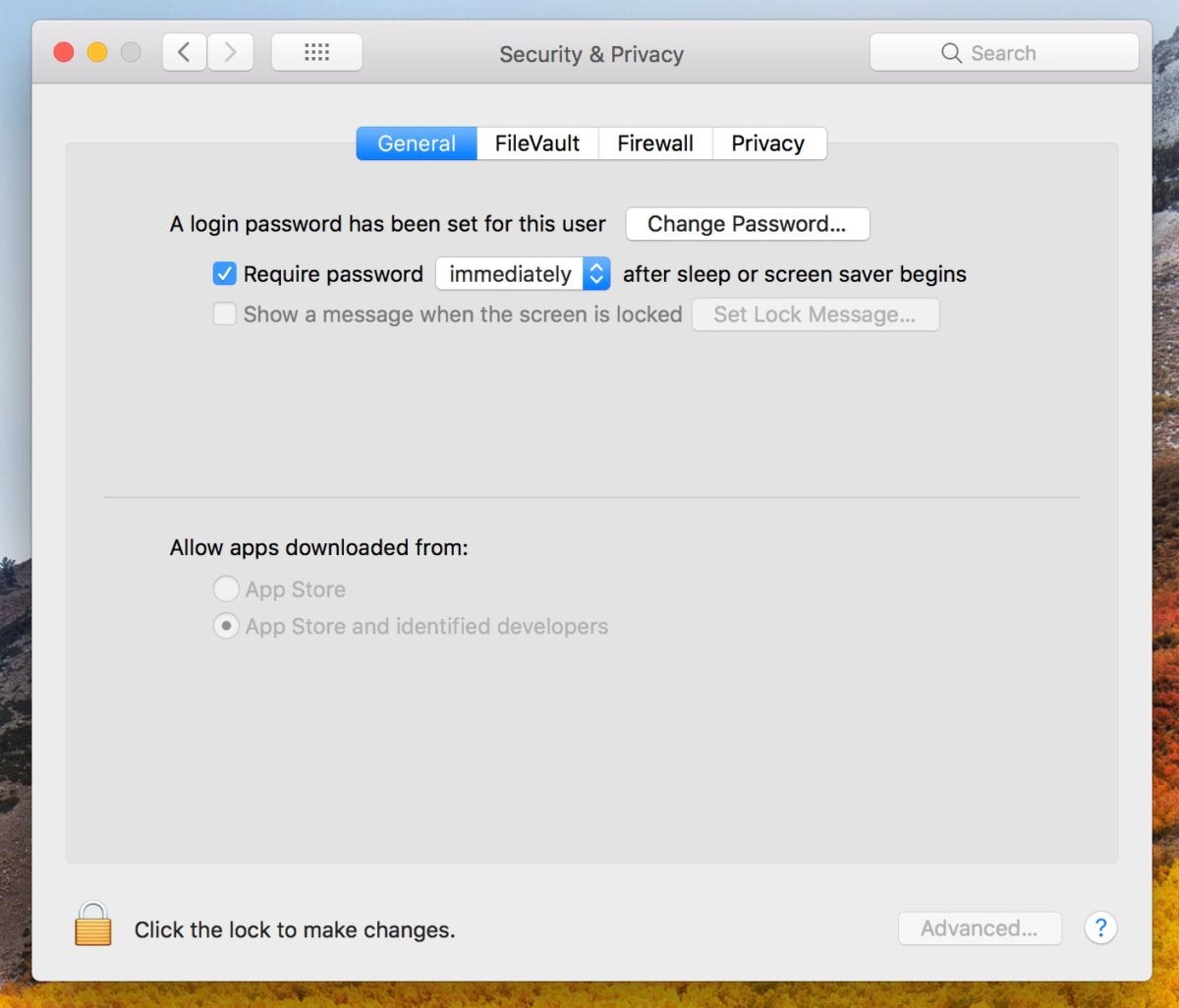 Create a non-admin account
It's always a good idea to have a 'guest' account available, just in case you want to allow other people to use your Mac but keep the apps and settings, including security settings, intact. To add an account:
Choose Apple menu > System Preferences
Click Users & Groups
Click the padlock icon to unlock it
Enter your administrator name and password
Click the add (+) button below the list of users
Click the New Account pop-up menu
Choose a type of user / new account
The macOS, particularly High Sierra, offers the ability to create several types of non-admin users, depending on who else is going to use that Mac. The options include:
Standard: Can install apps and change their own settings, but can't add other users or change other users' settings;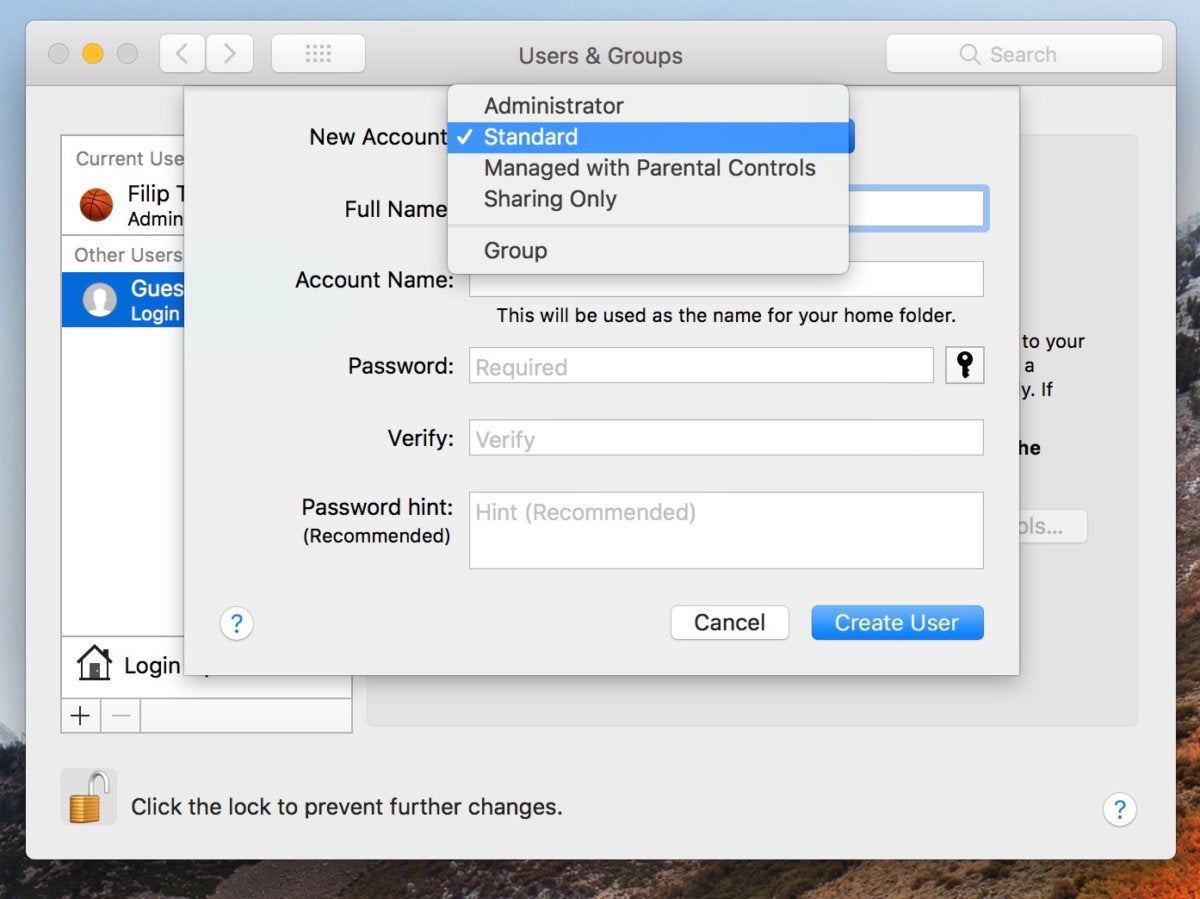 Managed with Parental Controls: Can only access the apps and content specified by the administrator managing the user;
Sharing Only: Can access shared files remotely but can't log in to or change settings on the computer.
Enable parental controls
If the kids are going to use your Mac, consider setting some safeguards:
Choose Apple menu -> System Preferences -> Parental Controls
Click the padlock icon and enter an administrator name and password
Select a user (or click "+" and add one) then click Enable Parental Controls
Set restrictions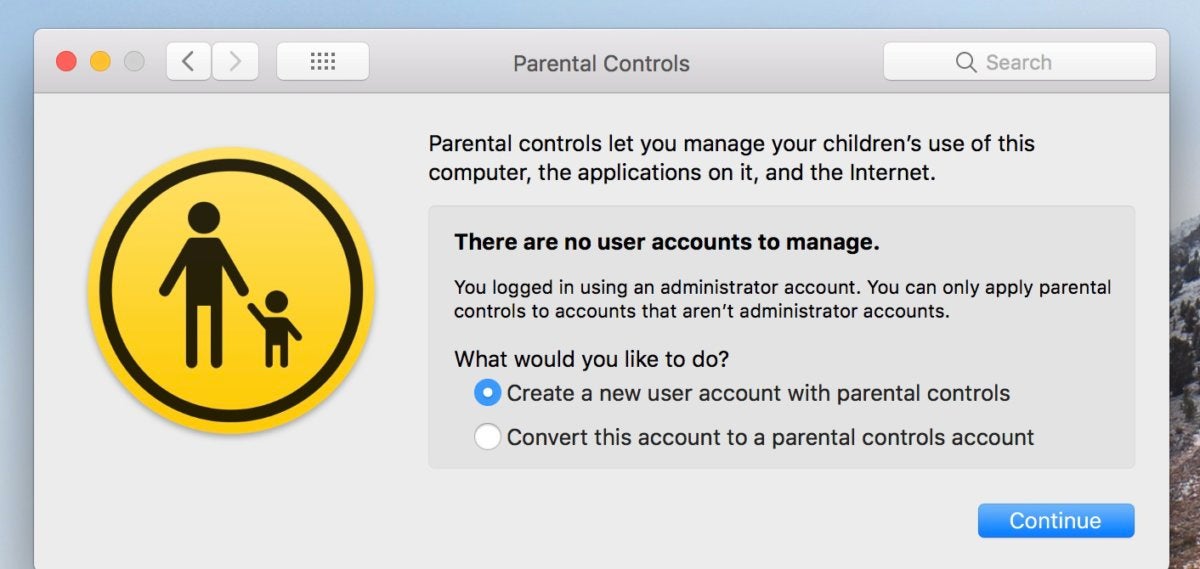 Enable Firewall
Enabling your Mac's firewall blocks any undesired traffic coming from other devices on the same network. This means your computer can't be discovered by malicious hackers that are sharing the coffee shop Wi-Fi with you, for instance.
Go to System Preferences -> Security & Privacy -> Firewall -> Turn on Firewall.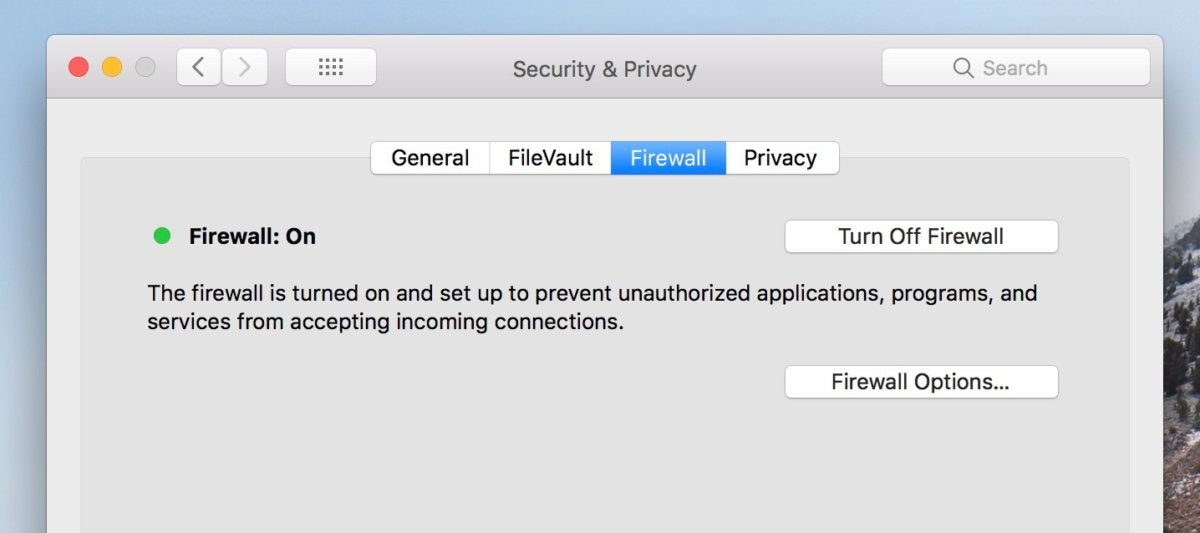 Enable FileVault
If FileVault is off, you should seriously consider enabling it. FileVault encrypts your entire disk on the fly. This will secure the data on your disk by encrypting its contents automatically. FileVault is also found under Security & Privacy. A bit of a warning for this one: Don't forget your login password or you might lose all your data.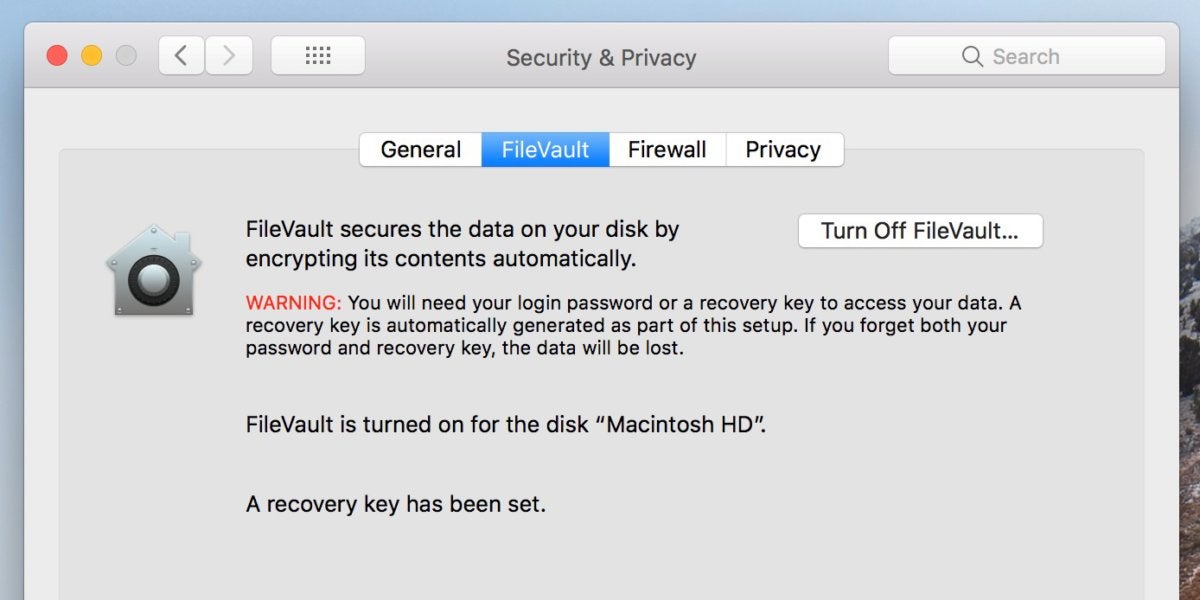 Adjust your Privacy settings
Finally, the Privacy tab under Security & Privacy lets you control which apps can use your location, fetch your contacts, integrate with other apps and social networks, or make use of Accessibility features.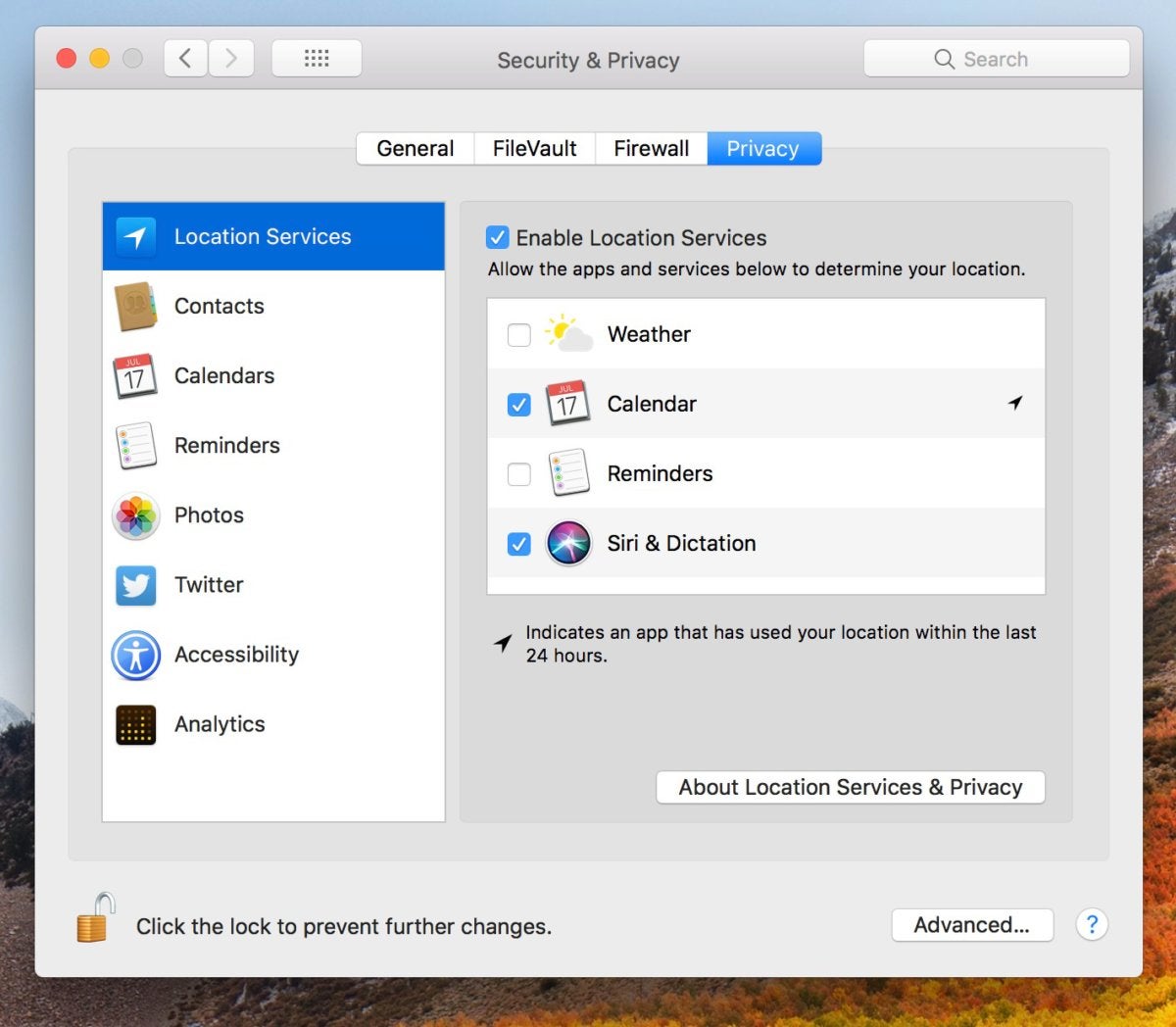 Install a trusted AV solution
As always, users are encouraged to employ a trusted AV solution to avoid getting infected with malware.