It's a common misconception that closing out apps on your iPhone helps extend battery life. This isn't really true—iOS suspends inactive background applications quite effectively. Re-starting apps from scratch takes more time and can result in shorter battery life than simply un-suspending them.
But apps aren't always perfectly well behaved. Sometimes they freeze or the interface gets corrupted, and you need to start over fresh. Those sorts of situations are the only times you should really close apps.
With no home button on the iPhone X, how do you do it? Simple:
1. Bring up your list of all apps by swiping up from the bottom of the screen and pausing for a second. You'll see cards for all your apps pop in.
2. Press and hold anywhere on those app cards. You'll see a red circle appear on the upper left of each one.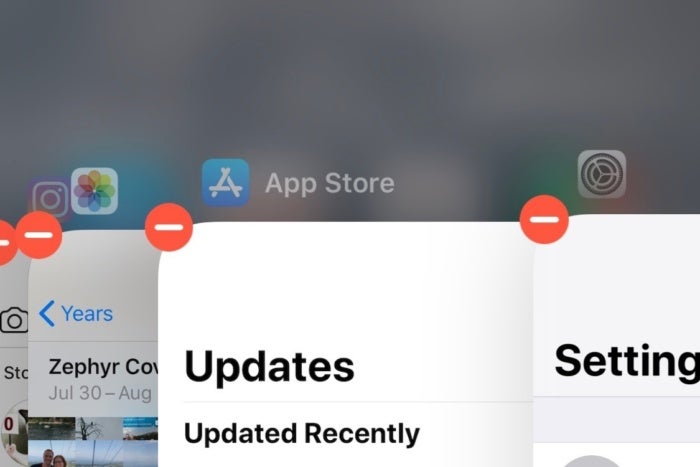 3. Tap any red circle to close that app.
4. Tap anywhere outside the stack of app cards to cancel the app-closing mode.
You can also swipe up on the cards to close apps, but only once the red circles are showing. Swiping up on an app any other time just returns you to the home screen.
Again, you shouldn't feel it necessary to close apps in order to extend your phone's battery. Constantly closing and re-launching apps will probably cost you battery life, compared to allowing the operating system to manage its resources. But if you want to ensure that an app isn't doing anything in the background, or need to re-launch it to fix a problem, closing apps can be effective.
Be sure to check out our guide to all the new gestures and commands for the iPhone X.