iPhone X vs. Android: Sound
iPhone X doesn't have a headphone jack, but this year it's not alone. The Pixel 2 XL doesn't have one either. Both phones comes with the appropriate 3.5mm adapter in the box, but while Apple also includes Lightning EarPods in the iPhone X box, the Pixel 2 XL doesn't bundle a pair of USB-C headphones.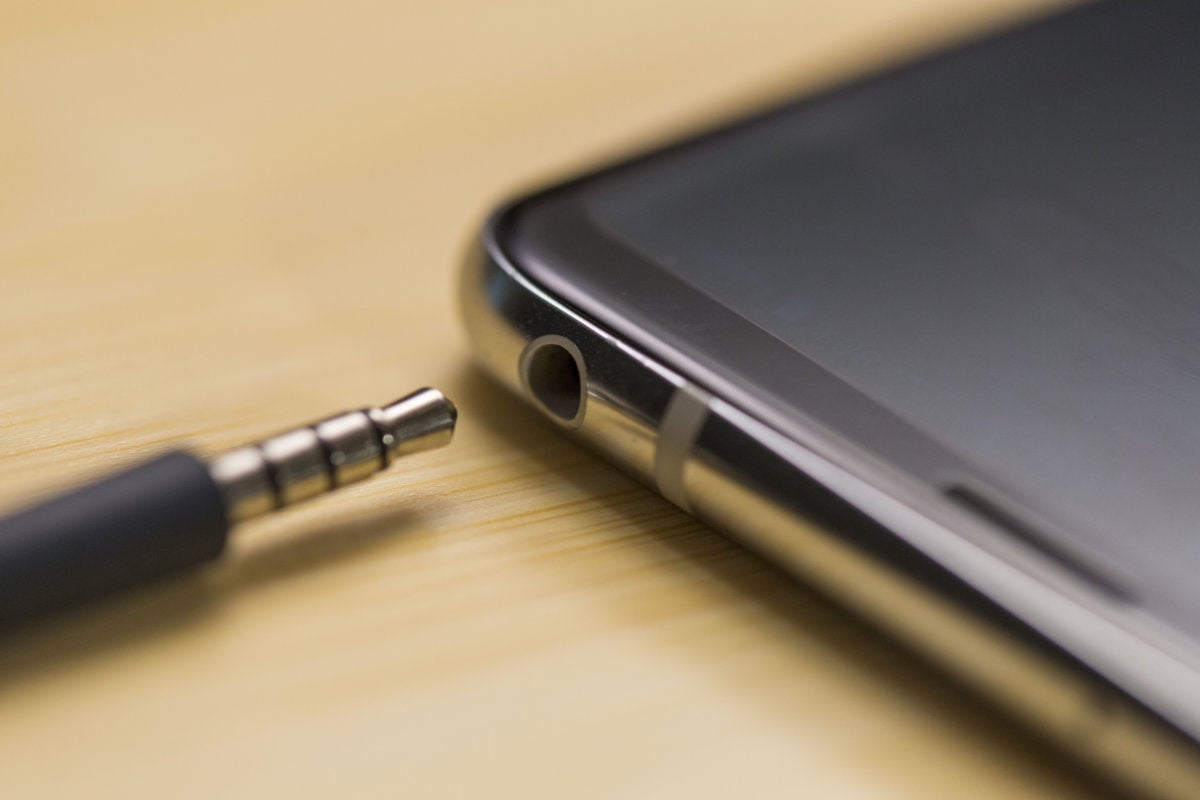 Mentioned in this article
The Note 8 and V30 both have headphone jacks, with the V30 upping the game with a Quad DAC and Samsung supplying a set of premium AKG earbuds. The V30 leads the pack when it comes to wired sound (though you'll need to bring your own pair of headphones), but the bundled buds on the Note 8 are no slouch. Both options are substantially better than Apple's wired earbuds.
iPhone X doesn't have a pair of front-facing stereo speakers like the Pixel 2 XL, but it sounds like it does. It's still a phone, so we're not talking high-fidelity sound here, but to my ears, it sounded just as good as the Pixel 2. The Note 8 and V30 were decent as well, but the Pixel and iPhone were consistently clearer and louder.
My pick: Android (LG V30)
iPhone X vs. Android: Speed, biometrics, and OS
iPhone X features Apple newest processor, the A11 Bionic chip, and it's every bit as fast as it sounds. Apps launched and loaded incredibly quickly, and the speed boost is noticeable over iPhone 7 Plus or even last year's iPad. But the Snapdragon 835 processor that powers the Note 8, Pixel 2 XL, and V30 is no slouch either, and in real world use and tests, they all stacked up well against each other. But Apple's iOS optimizations make the real difference.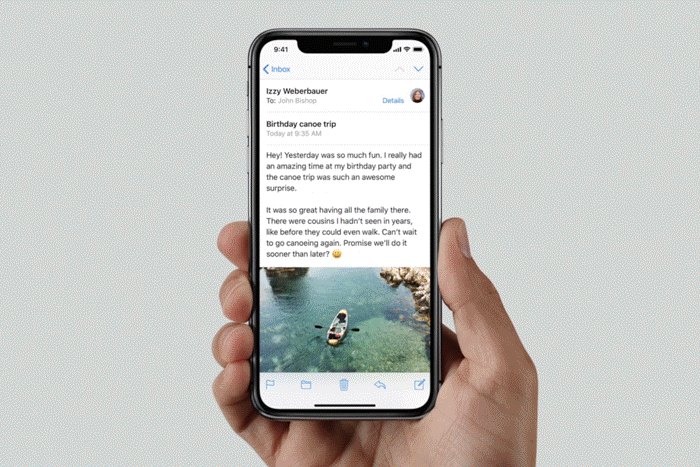 Without a home button, iPhone X offers a dramatically different iOS experience than any other iPhone. All navigation is done using gestures on the home screen, but rather than use a virtual home button, Apple introduces the home indicator, a thin strip at the bottom of the screen. Instead of tapping a button below the screen, your fingers never need to leave the display, swiping and sliding as your apps literally fly across the screen. Apple hasn't just replaced the physical with the virtual here, and simple tasks like switching between apps feels more natural and intuitive as a result.
Navigation remains pretty consistent across the Android flagships, but there's an undeniable learning curve when it comes to iPhone X. Apple's newest phone is different than any one that came before (iPhone or otherwise), and like any new navigation, there will be stumbles along the way. It'll be several iterations before Apple gets the home indicator just right, but I wouldn't be surprised to see Android P or Q adopt something similar. After using it for just a week, the physical and virtual home buttons felt stale.
Apple has also introduced Face ID with iPhone X, a new biometric to replace Touch ID. The Note 8 and V30 also offer facial recognition, but Samsung and LG actually warn you against using their phones' facial recognition as the primary unlocking biometric. Not only is Face ID way more secure than Touch ID, it's faster and more accurate too. In most cases, my phone unlocked before I even realized it, and as Apple improves the speed and camera angle, we eventually won't need to think of it at all. I've never had a problem with fingerprint sensors (the placement on the Note 8 notwithstanding), but Face ID makes it seem like a chore.
Granted, Face ID was hardly perfect in my tests, but it worked in all sorts of lighting, only struggling when my face was lit with bright, direct sunlight. The Note 8's iris scanner, my biometric of choice on Samsung devices, had the same difficulties, and I need to position my eyes just so to trigger it. Facial authentication will be a feature in 2018 Android phones for sure, but Apple has run out to a huge lead here with its TrueDepth camera. Even if Samsung or Google can get authentication right, thoughtful little touches like notifications expanded for my eyes only and of course, animoji, are unlikely to be replicated any time soon.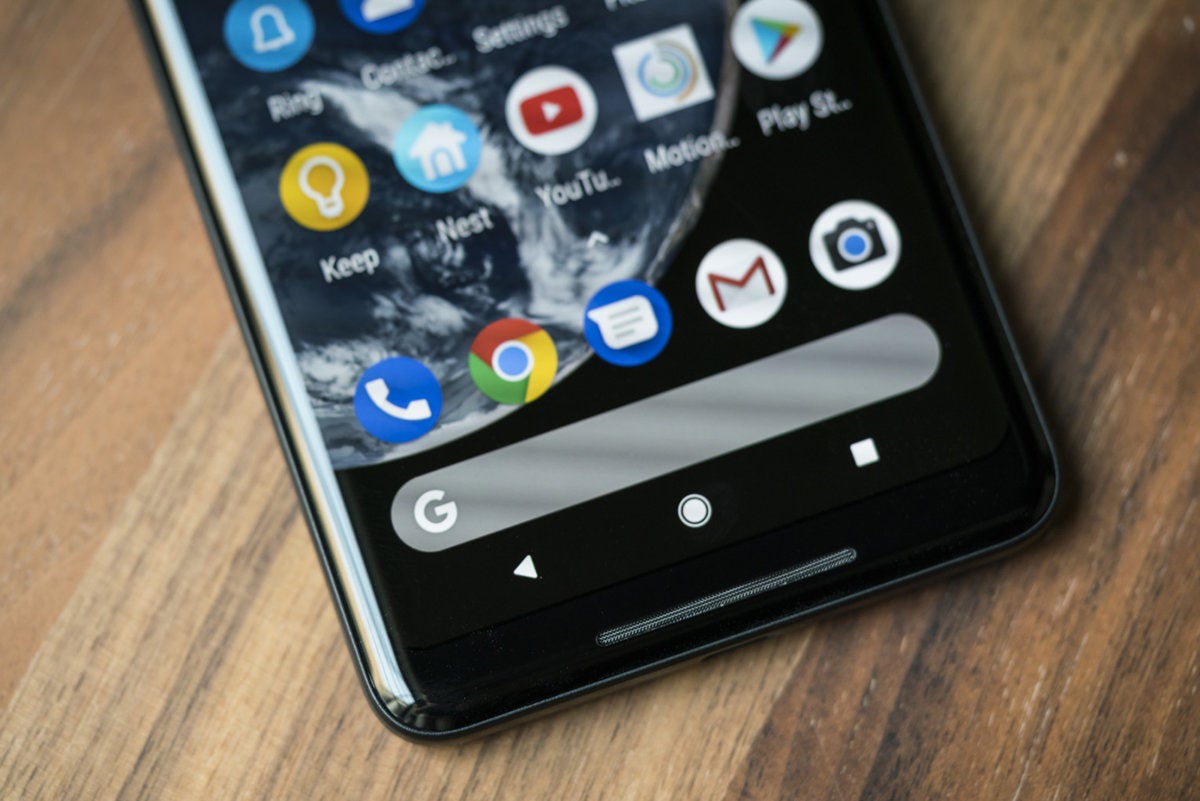 When it comes to Android, the Pixel 2 XL handily bests the Note 8 and V30 here. Google's newest handset may have its deficiencies, but its OS isn't one of them. In fact, it may be reason enough to overlook the Pixel 2 XL's less points. It's not just that it's one of the only phones to run Android Oreo, it's that it runs it so well, other Android skins are exposed for how bloated and over-designed they are.
However, the choice between the Pixel 2 and iPhone X is no contest. Using iPhone X feels like Apple is finally embracing the future while its Android peers remain grounded in the present. There might be some things that the Pixel 2 XL does better with Oreo and the Note 8 has some cool S-Pen and edge screen tricks, but iOS 11 on iPhone X is the first phone in years that feels like it's on the verge of something entirely new.
My pick: iPhone X
iPhone X vs. Android: Camera
The camera is one of the main reason why we choose the phones we do, and each of these phones offer top-notch picture-taking experiences (no pun intended). And despite extremely similar specs, they all bring something unique to the table:
iPhone X: 12MP, ƒ/1.8 wide-angle and 12MP, ƒ/2.4 telephoto
Note 8: 12MP, ƒ/1.7 wide-angle and 12MP, ƒ/2.4 telephoto
V30: 16MP, f/1.6 + 13MP, f/1.9 wide-angle
Pixel 2 XL: 12MP, f/1.8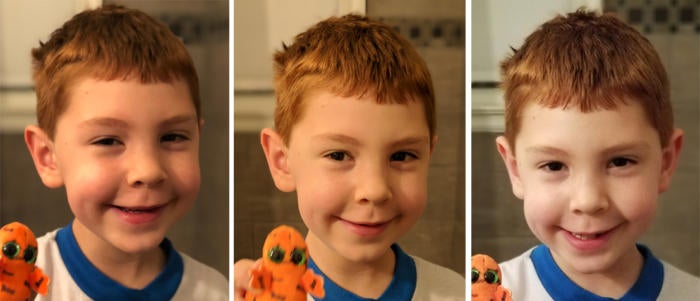 The Pixel 2 XL's lack of a dual camera stands out here, but Google has more than made up for it with its image processing. Not only does it manage to mimic iPhone X's and the Note 8's portrait modes with just a single lens, it's virtually indistinguishable from the dual-camera results (and oftentimes better). So it basically comes down to a matter of which features you prefer. The Note 8 has the ability to adjust the intensity of the background blur before and after the shot, and Apple has added studio lighting effects to iPhone X.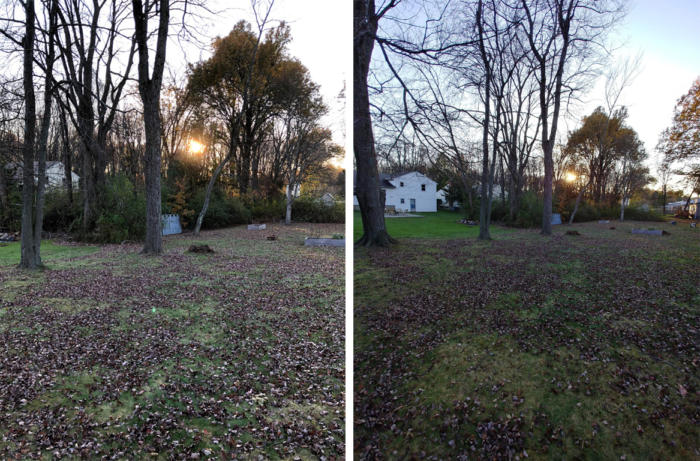 Without a telephoto lens, the V30 doesn't have a portrait mode at all, but its wide-angle lens captures more of the scene than any of the others. But despite some cool app features and the largest aperture of the bunch at f/1.6, the overall quality of its photos often trailed the field, particularly in low-light conditions. It's not it's a bad camera, just not as good as the best.

Speaking of low light, the Pixel 2 and iPhone X are pretty neck and neck here. Google's incredible image processing was consistently able to draw out details that iPhone X and the Note 8 missed, though iPhone X handles white balance better.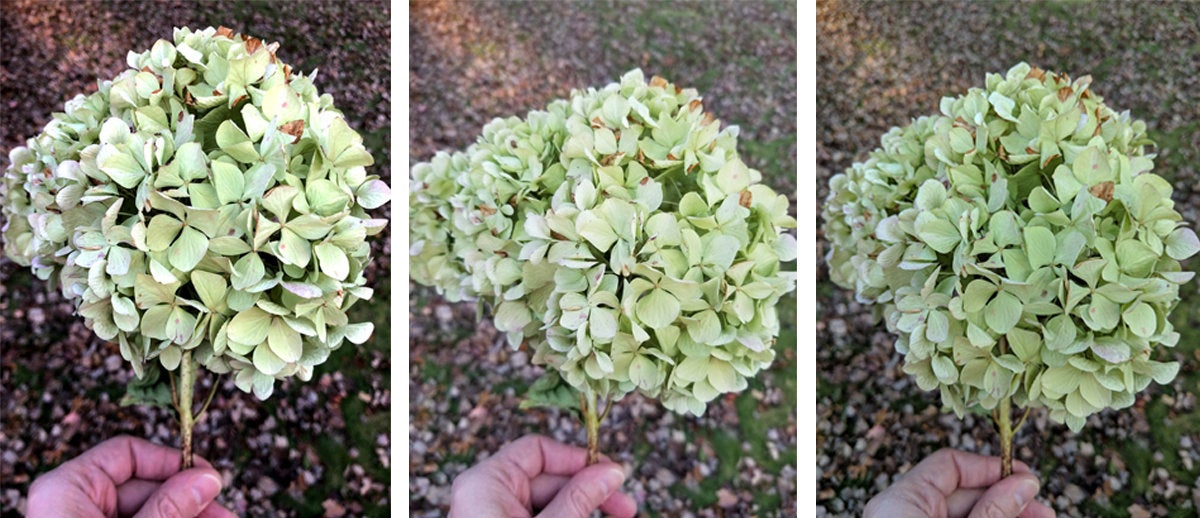 Around the front, the picture-taking abilities of the cameras are all basically the same, though the V30 brings up the rear with its 5MP lens. Apple and Google have both added portrait effects for selfies, but while the Pixel 2 is a little more successful, neither is as good as the rear camera. Better is the Note 8's Snapchat-style stickers for jazzing up your selfies, but I'd still rather have the best rear camera than a fun front one.
My pick: Tie (iPhone X and Pixel 2 XL)
Overall winner: iPhone X
Even in the categories where iPhone X lost out to another phone, it was never by much, and none of the other handsets here offer anything as complete of a package. Yes, it's expensive, but it's not like the other phones are cheap:
iPhone X: $999 (64GB)
Note 8: $950 (64GB)
Pixel 2 XL: $849 (64GB)
LG V30: $830 (64GB)
I expected Apple's first OLED iPhone to be a clear improvement over the iPhone 7 Plus's LCD, but I didn't expect it to handle the top 2017 Android phones so handily. The sharpness, color accuracy, and clarity make all other phones look inferior, and Apple is just getting started. Android's flagships, particularly the V30 and Pixel 2 XL, have a lot of work to do, and I suspect next year's flagships will feature 120Hz touch sampling if not full 120Hz refresh rates and a sharp shift toward facial authentication.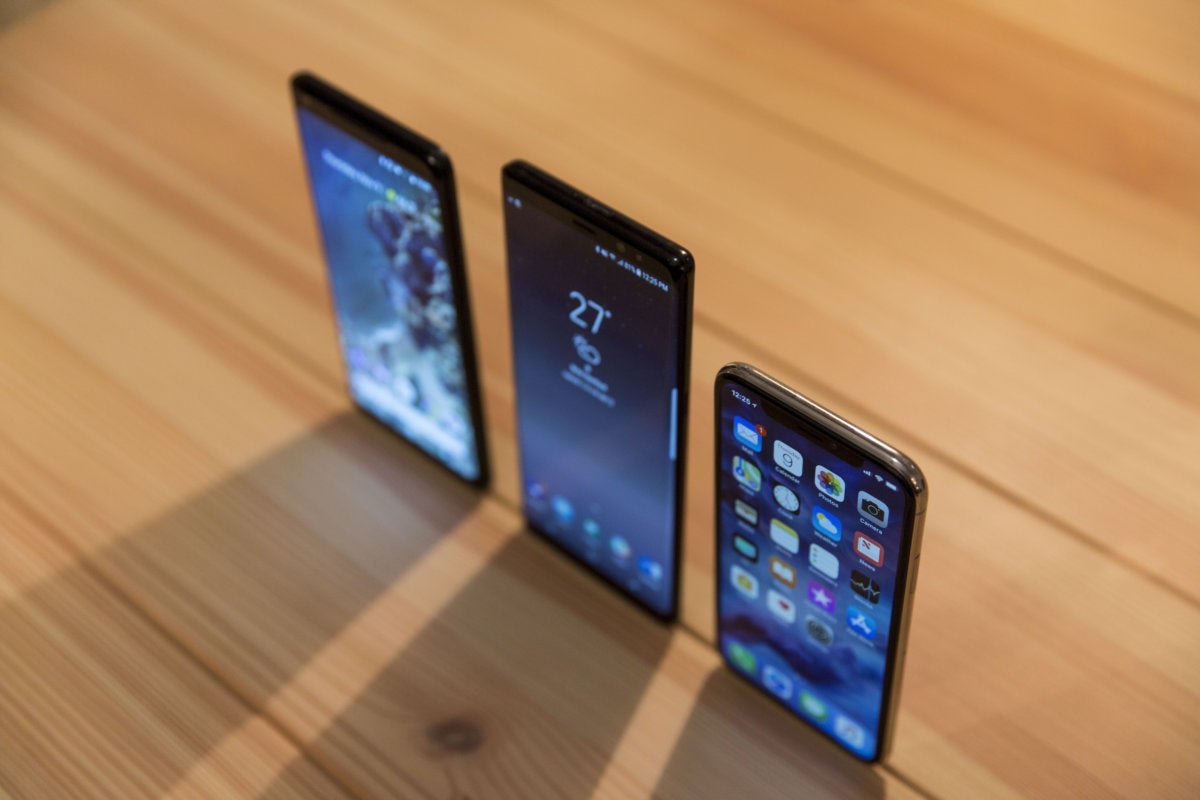 Even if you could somehow combine the Note 8, Pixel 2 XL, and V30 into a superphone mashup, iPhone X would still come out ahead. From the screen to the design to the camera and chip, iPhone X doesn't just hold its own against Android's cream of the crop, it raises the bar considerably for the 2018 models to come.
The bottom line is we're going to see a lot of iPhone X influence on next year's crop of Android flagships. So much so that I wouldn't be surprised to see a couple of them adopt camera notches too.
Note: When you purchase something after clicking links in our articles, we may earn a small commission. Read our affiliate link policy for more details.
Michael Simon has been covering Apple since the iPod was the iWalk. His obsession with technology goes back to his first PC—the IBM Thinkpad with the lift-up keyboard for swapping out the drive. He's still waiting for that to come back in style tbh.