Updated 08/10/18: Denon and Marantz are rolling out firmware updates to a few of their A/V receivers, adding AirPlay 2 support.
AirPlay has been with us for a long time. It's an evolution of the old AirTunes protocol, which was meant only for music. In 2010, AirTunes got a host of new capabilities (music, photos, video) and a new name. A year later, it gained the ability to mirror your iOS or Mac screen to a compatible AirPlay receiver. With an Apple TV, you could put your Mac desktop on your PC in the blink of an eye!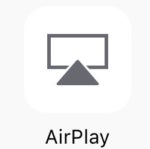 You've seen the AirPlay logo in dozens of apps, often tucked away in the Share menu. If you want to beam content from your iOS device to the Apple TV or a set of speakers, it's delightful. But it has languished over the last several years, adding no meaningful new features while the rest of the wireless world moved on.
With iOS 11, Apple is introducing AirPlay 2. This is the first real update to the AirPlay protocol in a long time, and it seems tailor made to suit Apple's ambitions to spread media throughout your home with Apple TV 4K and HomePod.
What's new in AirPlay 2?
AirPlay 2 focuses on new audio features for the AirPlay protocol, and for the most part ignores the screen casting and video playback parts.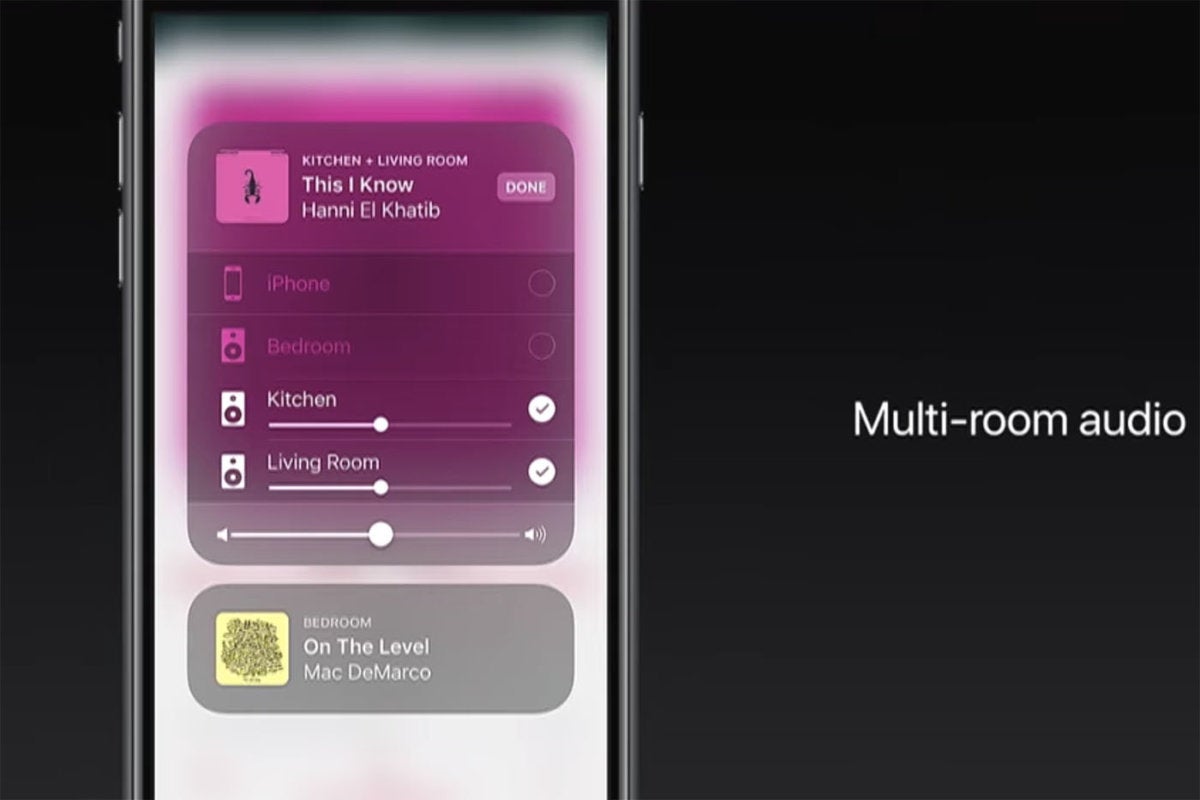 It adds the following key features:
Multi-room playback: Apps can send audio to several different devices around the home, with playback synced between them.
Enhanced buffering: AirPlay 2 compatible speakers will do a better job buffering audio to avoid skips and drops.
Multi-device control: When audio is streaming to AirPlay 2 devices, it can be controlled via multiple different Apple devices. So you can start playing content on your iPhone, and then later pick up your iPad and control playback.
What devices support AirPlay 2?
As far as Apple devices go, AirPlay 2 will work on the iPhone 5s or newer, the iPad Mini 2 or newer, Apple TV (4th gen and 4K), and any MacBook made in the last 7 years or so.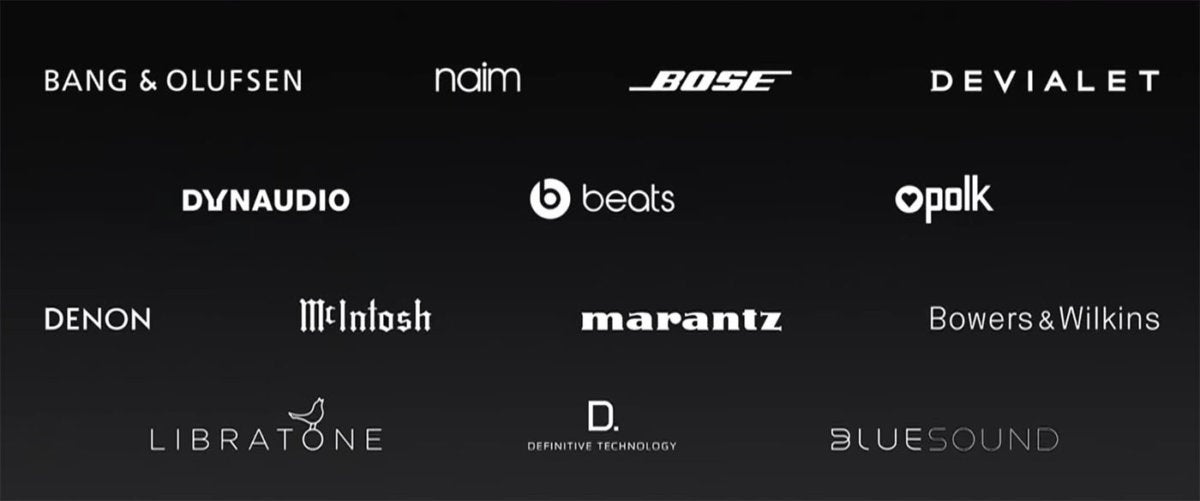 You'll also need speakers that support AirPlay 2. Apple's upcoming HomePod does, as will the speakers connected to your AppleTV. Third-party brands will need to release new products or, in some cases, update firmware to support AirPlay 2. Some brands that have announced support include:
Bang & Olufsen
Beats
Bluesound
Bose
Bowers & Wilkins
Definitive Technology
Denon
Devialet
Dynaudio
Libratone
Marantz
McIntosh
Naim
Polk
Sonos fans can rejoice too, as the company has announced AirPlay 2 support starting in 2018, both on new products and in updates to existing products. Sonos has never supported AirPlay before, so that's a big turnaround.
Update 08/10/18: Denon has begun rolling out a firmware update to the AVR-X6500H that adds AirPlay 2 support. Marantz has issued a firmware update for the AV7705, and possibly a few other models, to add support. Apple maintains a list of speakers and receivers that have or will get AirPlay 2 support, but it looks to be slightly incomplete, compared to manufacturers' announcements.
How do I get it?
You'll need more than just AirPlay 2 compatible gear. AirPlay 2 needs to be supported by the OS and apps, too. It was announced as part of iOS 11, but didn't make the cut when iOS 11 was first released in September. AirPlay 2 support will come in an update to macOS, tvOS, and iOS—possibly 11.2 for iOS and tvOS and 10.13.2 for macOS.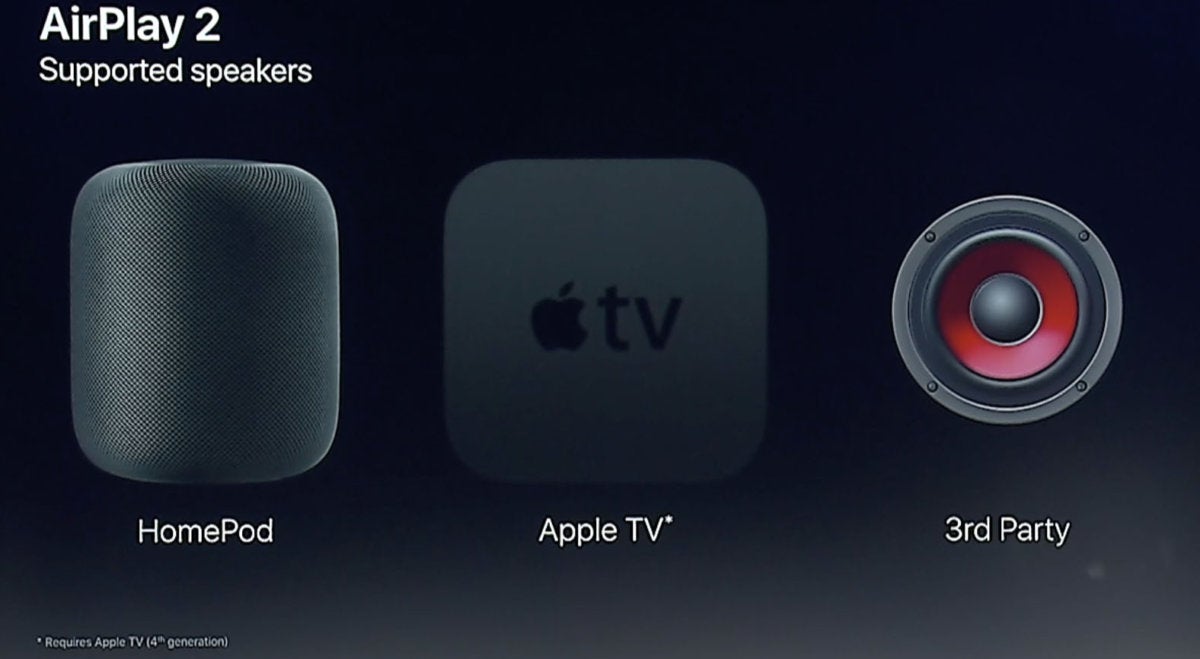 It also needs support from app developers. You can count on Apple's apps to be updated immediately, but if you prefer to play music around the house with Spotify or Audible you'll need to wait for an app update. Given the benefits and the relatively low complexity of adding support, it seems most major apps will probably update quickly.
What else do I need to know?
If you're going to beam music all around the house, you'll need to know which speakers are where, right? AirPlay 2 integrated with HomeKit, so that speakers can attach themselves to different rooms.
This means you can use them in HomeKit's Scenes to play audio in addition to adjusting the lights.
When Apple announced AirPlay 2, it showed off a feature of Apple Music called "Shared Up Next." One iOS user can play back music, but other users in the same location can all contribute to the Up Next song list. This feature will probably show up in Apple Music when AirPlay 2 and HomePod ship.