Wi-Fi Calling is a feature that lets an iPhone effectively re-route mobile calls over the Wi-Fi network to which you're connected—if it has the right qualities instead of using the cellular network. Most carriers support Wi-Fi Calling.
Macworld reader Steve wonders if there's a drawback to Wi-Fi Calling. His iPhone typically picks up a stronger Wi-Fi signal than a cellular one.
There's none that I can think of, even though carriers mostly offer no benefit to you offloading phone calls from their networks to your own or someone else's. (At one point, T-Mobile's Wi-Fi calling option had some real cost advantages.)
Voice calls over 3G and 4G networks are just data, anyway. Calls use up very little bandwidth, so even on a lower-speed broadband network or one that has usage caps, the data consumed is minimal.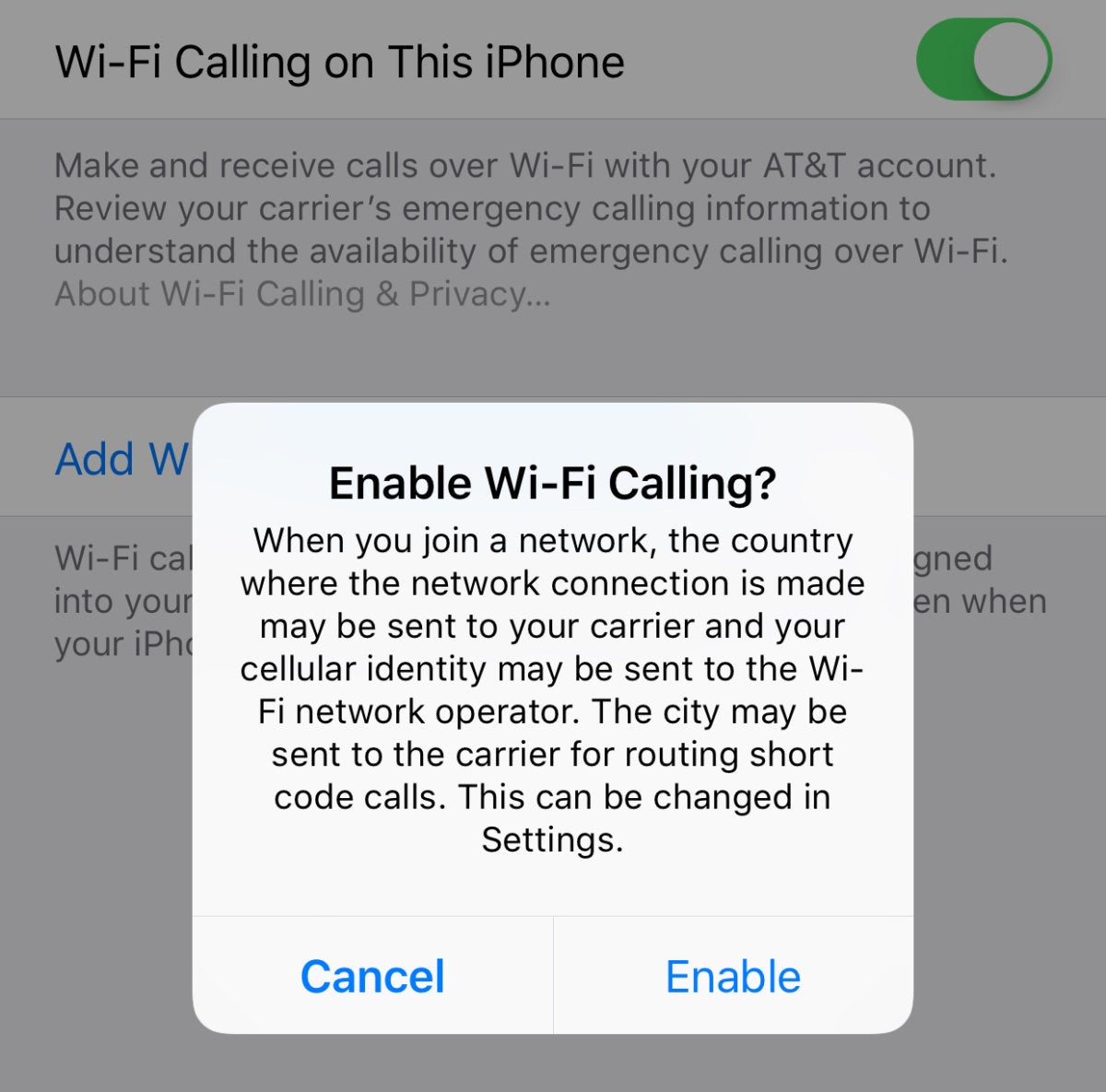 Wi-Fi Calling also optionally lets you connect all other kinds of Apple devices using the same iCloud account so you can make calls from them even if the iPhone is powered down or not on the same Wi-Fi network! That's a big advantage depending on how you work.
Apple doesn't reveal the specific means by which it tests that a Wi-Fi network has suitable characteristics for Wi-Fi Calling, but I expect it performs a quick test for data loss and latency, or the time it takes for data to start transmitting rather than its overall speed.
Ask Mac 911
We've compiled a list of the questions we get asked most frequently along with answers and links to columns: read our super FAQ to see if your question is covered. If not, we're always looking for new problems to solve! Email yours to mac911@macworld.com including screen captures as appropriate, and whether you want your full name used. Every question won't be answered, we don't reply to email, and we cannot provide direct troubleshooting advice.