Almost exactly six months to the day after Apple promised Amazon Prime Video would be coming to Apple TV, the app has arrived in the App Store. And Prime members everywhere can rejoice.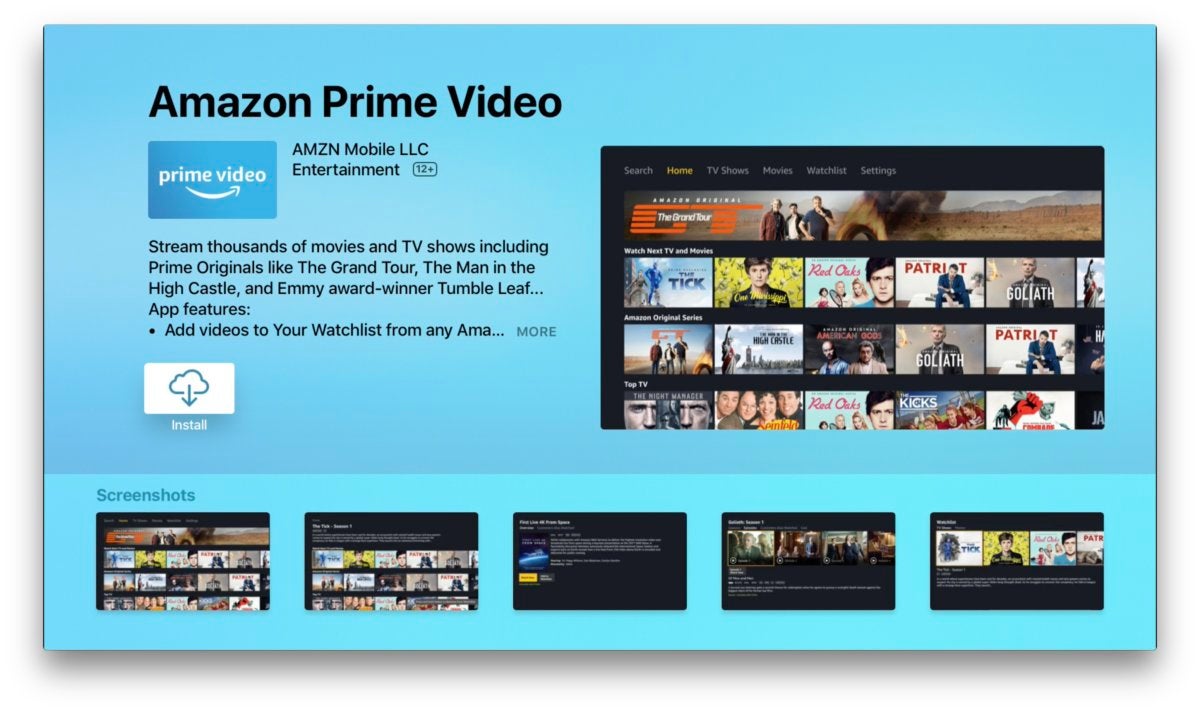 To install the new app, head over to the App Store and type "Amazon" (or really just "AM") and click on the icon. Once it installs, select "Sign in and start watching" if you have a Prime account or "No thanks, start browsing" to see what movies and TV shows are available.
The impact on you: For subscribers, this is the best early Christmas present they could ask for. The lack of Amazon Prime on Apple TV has been a major omission for years, but it's only grown bigger as Amazon's video library has expanded to include award-winning original shows and movies. The new app puts Apple TV on equal footing with Roku, and although Apple TV is much more expensive, it could propel purchases of Apple's streaming device as the holidays near.
Content is king
Once you download the app and link your account, the TV app will spotlight new and popular shows, as well as anything you've started watching. Inside, the interface is the same as other Amazon Prime Video apps, showing Prime content alongside your video library. Videos will play in 4K HDR with an Apple TV 4K and a compatible TV set. As a nice surprise, Amazon content also appears in the TV app, Apple TV's version of a programming guide, which could have been the reason behind the delay.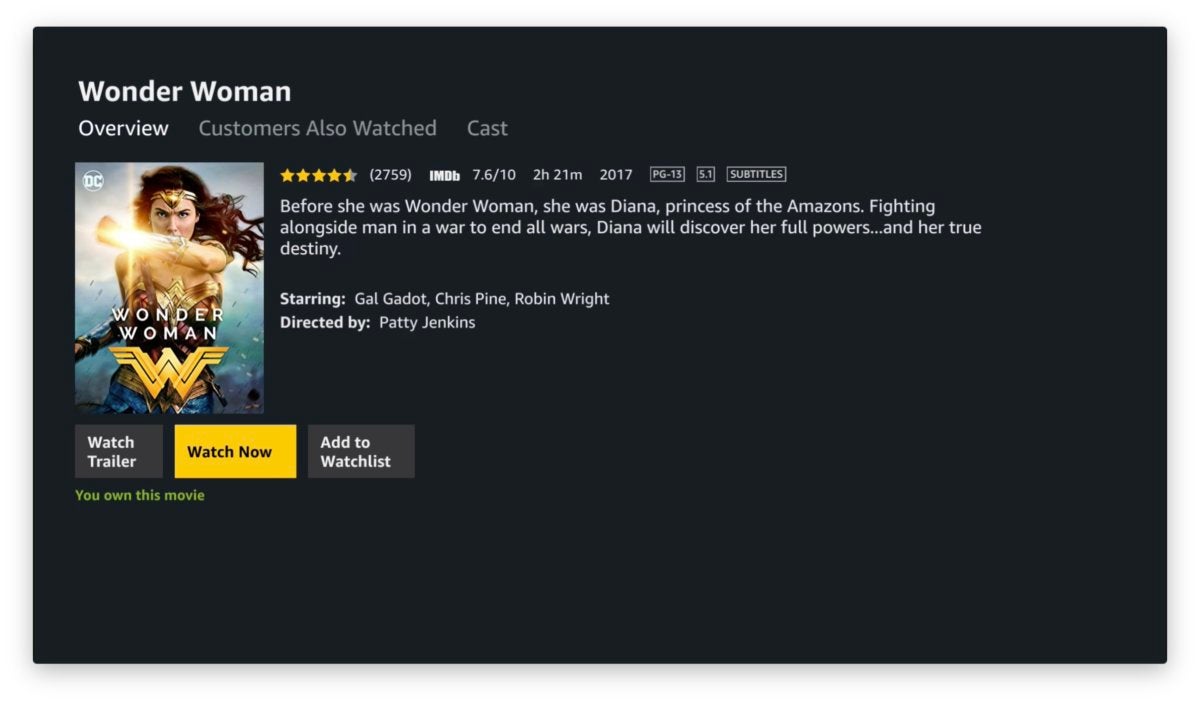 Here's a list of everything you can watch:
Prime Movies and TV shows: If you have an account, you'll be able to browse Amazon's full library of original and partner content right in the app.
Purchased Movies and TV shows: Anything you've added to your Amazon library will be available for streaming via a Library tab. Additionally, if you've linked your Amazon account to Movies Anywhere, you'll see any iTunes or Google Play movies in your library, including 4K (UHD) titles. You can't purchase content through the app.
Rentals: You can rent content on Amazon.com and watch it on your Apple TV within the usual viewing window (generally 24 hours after the movie has started). You can't rent content directly in the Amazon Prime Video app.
Premium channels: HBO subscribers will be able to watch new episodes of shows like Curb Your Enthusiasm and Game of Thrones right in the app. Regular Prime subscribers also have access to a selection of shows as well, including The Wire and True Blood. Showtime subscribers will be able to watch new episodes of shows such as Ray Donovan and SMILF through the app. Regular Prime subscribers get access to older season of shows such as House of Lies and The L Word. And Starz subscribers can watch new content as well, while Prime members can watch older seasons of The White Queen and The Missing. You can't subscribe to premium channels through the app.
Prime Video arrives on the Apple TV during a contentious time for Amazon. Earlier this week, Google announced it would be blocking YouTube access on FireTV and streaming devices and Echo Show. Amazon stopped selling Google Home and Chromecast devices earlier this year, and isn't selling the latest Nest products either, including the new Secure home alarm system and Thermostat E.