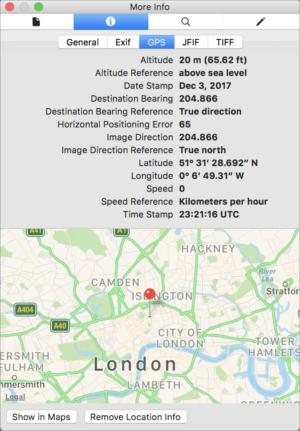 Mac 911 recently tried to answer a question for a Macworld reader who found some of their California photos tagged as being captured in China. The answer seemed likely that the coordinates had been tagged as longitude east instead of longitude west, although that wasn't a perfect match.
Macworld reader Susan writes in with a related question, noting that I'd attempted a diagnosis, but didn't offer a fix! Too true. I don't know of a way to fix consistently mistaken location coordinates, but you can change them or reset them.
First, I'd check the file metadata to see if the location is correct and Photos is misreading it. You can use Preview on the original image to check:
Launch Preview.
Open the image.
Select Tools > Show Inspector.
Click the GPS tab.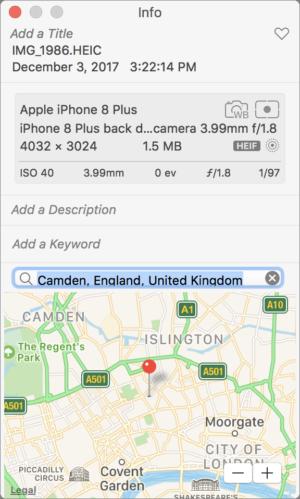 This reveals the raw data in the file, and you can see whether it's off or accurate. If it's accurate, then something is up with how Photos read the file. However, you can use the Preview information to relocate the file to the correct place.
Photos lets you edit location information for individual images or in batches:
Select one or more images.
Select Window > Info.
Whether a location has been set or not, you can click the Location field, and enter a location. You can also drag the red map pin.
However, this doesn't help if you're trying to fix an offset, like the west/east longitude above. For that, you need HoudahGeo, which is a remarkable app for working with geotagging in media, especially for more complex scenarios, like matching a GPS track captured with timestamps to images taken on a camera without a GPS receiver. It's $39, so not a trivial purchase, but if you have a lot of images to deal with, you can manually edit coordinates, among many other features.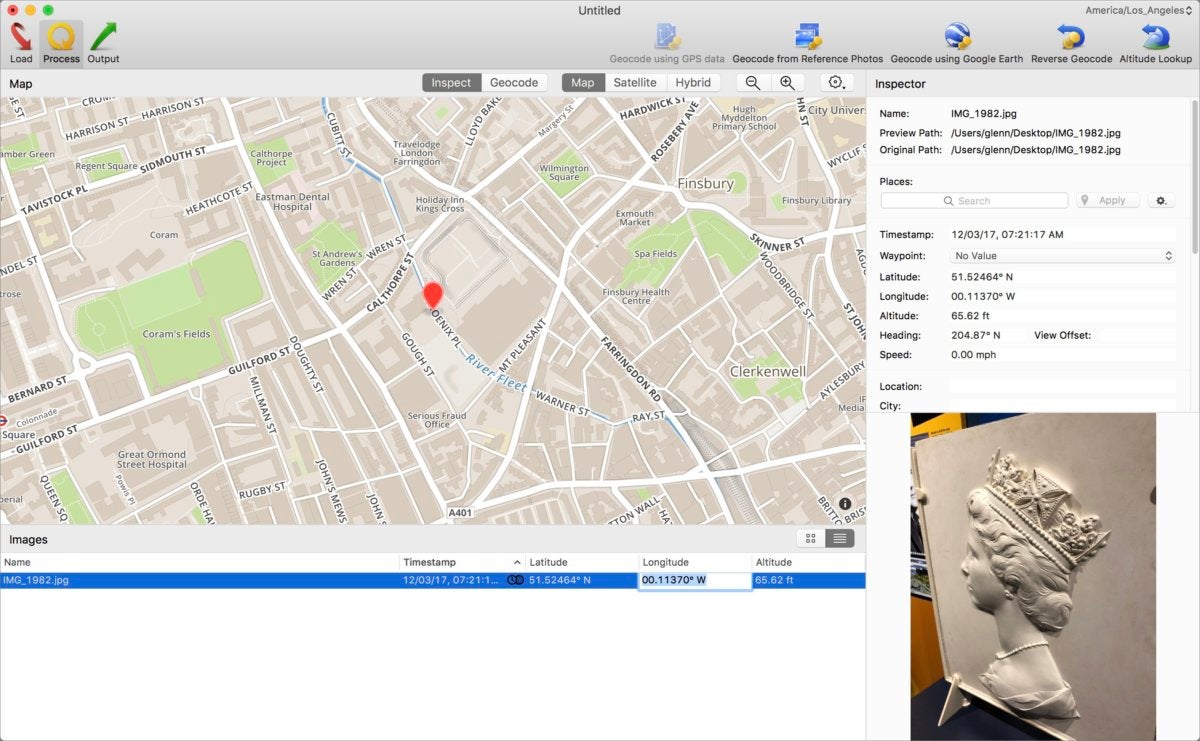 Ask Mac 911
We've compiled a list of the questions we get asked most frequently along with answers and links to columns: read our super FAQ to see if your question is covered. If not, we're always looking for new problems to solve! Email yours to mac911@macworld.com including screen captures as appropriate, and whether you want your full name used. Every question won't be answered, we don't reply to email, and we cannot provide direct troubleshooting advice.