January is the month for optimism, looking forward, and dreaming about what the new year might bring. But in the cold, dim light of December, it's time to admit that the hourglass has just about run out on our hopes and dreams for the current year. Last year I wrote about my hopes for the Mac, the iPhone, and the iPad Pro in the shiny new year 2017.
While I am hard at work on building my wish list for 2018—hope springs eternal—it's worth looking back and finding out just how many of my dreams were fulfilled this year, and how many simply didn't happen. (Yes, this is the More Color column where I check my work.)
The year in iPad
My big request for 2017 was to sync up the models, ending the weird feature discrepancies between the 2015-vintage 12.9-inch iPad Pro and the 2016-vintage 9.7-inch iPad Pro. That happened! Now both iPad Pro models share the same features…. and my hope for a larger, 10.5-inch iPad Pro also delivered. Unfortunately, the iPad mini remains in a limbo state, not updated in any way.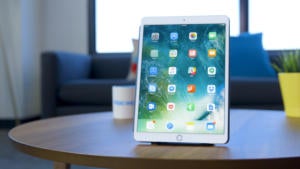 Back in December of 2016 I was hoping that I wouldn't have to wait until fall for a new version of iOS with improved iPad features like better multitasking and file access. I didn't get what I wanted—but it's all water under the bridge now, isn't it? iOS 11 arrived—I was running the beta on my iPad Pro from the very start—and so I've been able to use those multitasking features for half of this year. I don't love waiting every two years for new iPad features, though. Apple needs to keep pushing the iPad forward with every iOS release.
My other dreams for the iPad were entirely unfulfilled, including the addition of a USB-C port on the iPad Pro, more Smart Connector accessories, and a new Smart Keyboard design with an escape key and support for media keys. There's always next year.
The year in iPhone
It was a big year for the iPhone, and I have to admit, Apple checked an awful lot of items off of my wish list. I asked for camera improvements, including new clever uses for the dual cameras on the iPhone Plus models, and Apple obliged with new Portrait Lighting effects. I'm still convinced there's more innovation to come with dual cameras (and high-quality front-facing cameras with advanced sensors), but there was definite forward movement on this front. And of course, the iPhone X brought the dual-camera setup to a smaller iPhone for the first time.
Every year I hope for major changes to Apple's iCloud storage and iCloud Family Sharing features, and while I usually come away disappointed, this year there was one nice addition on that front: As of iOS 11 and macOS High Sierra, families can share a pooled amount of iCloud space. We've been able to stop paying a second iCloud storage fee to keep my wife's devices backed up, and now my entire family can back up and store files and photos freely as a part of my 2TB monthly plan. Unfortunately, there's still no way to share portions of iCloud Photo Library files with one another, nor has Apple raised the increasingly ridiculous free allotment of iCloud pace from 5GB. Maybe in 2018.
Speaking of iCloud Photo Library, one of my wishes since it was introduced is for the ability for devices to sync photographic metadata with one another via iCloud. This has happened—sort of. Apple's still insisting on having every device train itself on every image in its library, which still seems wasteful—but at least now when you train the Photos app that a particular face belongs to a particular person, that training data syncs via the cloud, thereby improving the overall quality of the People database in Photos. It's a step in the right direciton.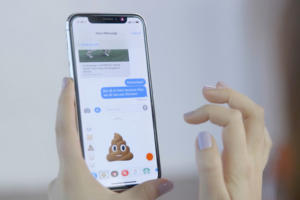 As for iPhone hardware design, Apple really fulfilled a surprising number of my dreams on that front. It was a good year for iPhone hardware. While my ultimate dream for an iPhone screen that is entirely glare-free while also being unscratchable and unbreakable is still floating around now, the iPhone X brought Apple's first OLED phone screen, and it's a good one. And Apple fulfilled my dreams for a truly waterproof iPhone in all its new models.
For a few years now I've been complaining about how weak the iPhone setup process is. On what's supposed to be one of the most fun days of your technology year, sometimes getting a new iPhone could be a real bummer, as you repeatedly enter in passwords and wait for apps to load. In the last couple of years Apple's made some real strides on that front, and with iOS 11 it feels like iPhone setup has crossed a threshold. No, it's not entirely frictionless, but it's gone from an annoying experience to a not-annoying one. That's a big deal.
Last year I hoped that there would be a new iPhone SE in 2017, and there wasn't. But the rumor mill suggests that the spring of 2018 could bring an upgraded SE, which should delight fans of Apple's smallest iPhone.
Finally, I threw a dart at the wall hoping that Apple would do something, anything, about virtual reality. With ARkit and VR support on the new iMac Pro, Apple seems to be in the game—and leading when it comes to making augmented-reality tech available to millions of users via their iPhones.
The year in Mac
2016 was not a great year for the Mac. The new MacBook Pros were eagerly anticipated but surprisingly divisive. More notably, no desktop Macs were released the entire year, putting a point on the frustration many Mac users felt with Apple's stewardship of the platform.
2017 was better. In my Mac wish list, I hoped we'd get word about the fate about the Mac Pro and the Mac mini, and you could argue that we did, sort of. The Mac Pro is clearly coming back, as Apple revealed during its sit-down with a room full of tech journalists. And an email from Tim Cook late in the year suggested that there's something in store for the Mac mini in the future, presumably something that isn't just a perfunctory removal from Apple's price lists.
I hoped for an update to the MacBook, as well, and we got one in 2017—but it wasn't quite the upgrade I had wanted. The second-generation butterfly keyboard on the MacBook seems to have been deemed an improvement on the original model, but complaints about the keyboard continue from some quarters. For me, the big issue is that the MacBook is the only USB-C capable Mac that doesn't support Thunderbolt 3, and of course it only has that single port. Dreams of a slightly more capable MacBook will need to wait for another year. Be that as it may, I bought a MacBook for my daughter this year and she absolutely loves it. I just wish it were a little bit more capable.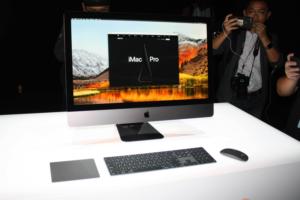 Spinning hard drives suck. They're slow, sometimes the single biggest contributor to the perception of a slow computer. Unfortunately, spinning hard drives are also cheap and big, which makes it hard for Apple to fulfill my wish to see the spinning disk entirely removed from Apple's product line. All base-model iMacs come with a Fusion drive at most, and the two cheapest iMac models come with plain old spinning platters. I get it—that's how you get the iMac down to $1,099 or $1,299—but… yuck. Spinning discs have got to go. The good news is, they're gone from Apple's laptops and also from the iMac Pro. We'll get there. But just as Apple's not willing to kiss the MacBook Air and the previous-generation 15-inch MacBook Pro goodbye quite yet, it's clearly not willing walk away from spinning discs in iMacs.
Speaking of the iMac, this year's models are a dream fulfilled—not only did we get new desktop Macs at last, but they've got USB-C/Thunderbolt 3 ports… as well as traditional USB-A ports, which I didn't expect. An external Touch Bar, alas, was nowhere to be seen—and with the coming of Face ID on the iPhone X, it's a real question about whether Touch ID will ever come to any Mac that isn't the current MacBook Pro models.
Finally, most of the macOS updates I had hoped for came to nothing. High Sierra brought nothing in terms of blocking network usage when tethered, nor did it add a low-power mode. Messages for Mac still lacks numerous features that are present on iOS. And while Apple didn't introduce any next-generation automation tools for macOS or iOS, at least my Automator workflows still work, and the Workflow app on iOS is still being updated. Sometimes accepting the status quo is the best you can hope for.