2017: a heck of a year. Normally, I spend most of my time thinking about what Apple might do in the future, but as 2017 draws to a close, I thought it might be worth it to revisit some of the biggest moves that Apple has made in the last twelve months, and where it might leave us positioned for the year to come.
The Mac is back
A year ago, I suggested that it was time for Apple to focus some innovation on its Mac line, and to my surprise as much as anybody's, 2017 proved to be a solid year for Apple's longest-running product line. Sure, some Macs are still MIA: the Mac mini is "an important part" of Apple's product line, according to Tim Cook, but what that means for its future is anybody's guess, and the promised modular Mac Pro is still in the offing.
But the new iMac Pro has gotten mostly positive impressions, as has the revamped 5K iMac. Weirdly enough, it's the MacBook and MacBook Pro—both of which saw refreshes earlier this year—that have been more contentious, mainly borne out of Apple's attempts to push hard on certain features—the new butterfly-switch keyboards, the TouchBar, USB-C/Thunderbolt 3—that haven't quite delivered on their promises.
On the software side, macOS High Sierra got more attention for a few high-profile bugs than for any new features it brought to the party. Then again, there is a whole new filesystem under the hood for the first time in decades, so going into 2018 it's gotten harder to argue that Apple doesn't care about the Mac.
The iPad gets bigger, better, and cheaper
Perhaps nobody on Earth loves the iPad quite as much as Tim Cook. Even when the tablet seemed to be in the midst of its darkest hours, with stagnant sales and modest improvements, the Apple CEO remained steadfast—and this year it paid off. iPad sales had two consecutive quarters of growth, bolstered in no small part by a line-up that's finally started to cohere.
We got the cheap entry-level iPad that appeals to the education and general consumer market. It's not going to blow the socks off anybody looking for cutting-edge performance, but it's no slouch either. Plus, did I mention it's cheap? That goes a long way towards ameliorating any performance or feature compromises.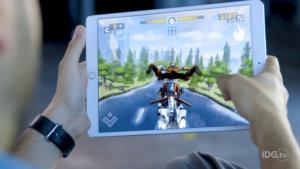 On the other end of the spectrum we got a fully developed Pro line-up, with 12.9- and 10.5-inch models that at last boast feature parity. While Apple doesn't break out sales by models, I'd put good money on the 10.5-inch model in particular being a strong seller. Its larger screen in a package not that much bigger than the 9.7-inch model has no doubt impelled some upgrade purchases.
iOS 11's addition of strong multitasking support for the iPad also breathed some new life into the product line, even if it still has its share of quirks. The biggest challenge for the iPad going into 2018 is whether Apple can break new ground with the device. The company's picked off a lot of low-hanging fruit in terms of capability, so it's coming time for Apple to decide if it's okay with the iPad remaining a car to the Mac's truck or whether it might start looking a little more like an SUV.
Twice the iPhone, twice the price
Apple's dual-iPhone strategy would certainly seem to be paying off. With the iPhone 8 and the iPhone X, it's covered both the markets for those consumers looking to make a modest upgrade from older phones as well as the people who always complain that the new phone isn't fancy enough. Face ID, an edge-to-edge OLED display, and the impressive camera updates helped make the iPhone X next year's iPhone now—but what happens when next year rolls around? Will this line continue, or will the X have to stand on its own until the rest of the iPhone line catches up?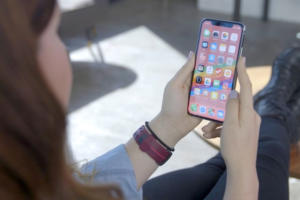 Speaking of regular updates, on the lower end of the spectrum, the devotees of Apple's smaller iPhone SE watched and waited this year to see if Apple was committed to revamping the low-cost, smaller model. No such luck, though rumors now have it positioned for next year.
Apple also kept many of its older phones on sale while introducing two new models, with the end result that there is now an iPhone for virtually any budget. That's quite a change from the company's earliest days in which it offered a "one size fits all" approach, but is it diluting the iPhone's brand?
Everything else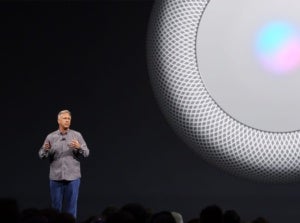 We also saw a new Apple Watch with cellular connectivity, an Apple TV with 4K and HDR, and the announcement of the HomePod (even if it didn't arrive in time for the end of the year). And that's not even touching upon the company's moves in content and entertainment, its forays into health technology, or the success of the AirPods.
Apple, in short, did a lot this year, and it's set itself up for an equally busy 2018. Next week, we'll take a look at some of the most interesting Apple developments to look forward to in the year ahead.