At a Glance
Expert's Rating
Pros
Durable
Variety of cable lengths available
Our Verdict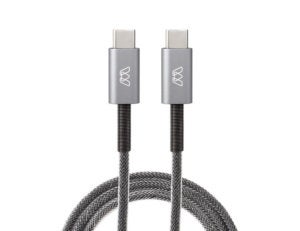 The Mos Spring Lightning cable does a good job of balancing durability with size. While the other super-sturdy cables are thick and heavy, the Spring Lightning cable manages to be slim and lightweight without compromising on protection.
The Spring Lightning cable is so-named because it features two steel springs attached at the cable's necks, where the cable is weakest. These springs help prevent overbending to extend the cable's life. This works pretty well—in fact, one easy way to fix a cable that's already started fraying at the neck is to extract a spring from an old pen and slide it around the cable's neck. It's sort of like a flexible splint.
Mos's cable comes in two colors ( white, black and dark gray) and four lengths ( 1 foot, 3 feet, 6 feet, and 10 feet) and costs $19 for the 1-foot version, $23 for the 3-foot version, $30 for the 6-foot version, and $38 for the 10-foot version. It's not any cheaper than Apple's original cable, but the built-in spring is definitely more durable than a makeshift pen spring.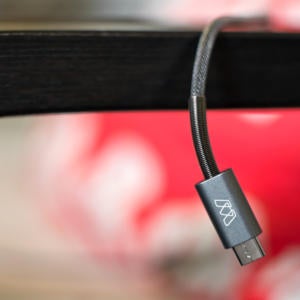 The Spring Lightning cable is wrapped in Mos's trademarked "Exoskeleton" weave, which seems to be made of some sort of shiny, durable nylon or plastic. This weave makes the cable a bit scratchy, but it's worth the sacrifice for how durable it is. I'm not sure I could cut this cable with a knife (maybe a saw) or scissors if I tried.
Bottom line
Mos's Spring Lightning cable is a great, durable cable, but it's definitely not cheap. It doesn't feel as luxurious or premium as some of the other cables in a similar price range. That's fine, though, because many people will prefer the lightweight Spring cable over something thick and practically indestructible.