2017 was a pretty great year for iOS. A whole lot of my wish-list items for iPhone and iPad got checked off. And yet, like a kid who got a bike under the tree and still immediately begins assembling a birthday wish list, it's my job as a columnist to immediately ask Apple what it's done for iOS lately. Ungrateful, I know, but life goes on: Here's what I hope to see from Apple in the world of iOS in 2018.
More iPhones
The iPhone X was the banner product of 2017, but it's still just a first take on a whole new generation of iPhone hardware. In 2018 I'd like to see an upgrade to the iPhone X, sure—ideally retaining the iPhone X name, because who wants to buy the iPhone XI? But I'd also like to see an iPhone X Plus, with a huge OLED screen. Personally, the iPhone X is about as much iPhone as I want to carry in my hand or pocket, but I know a bunch of iPhone Plus users who would love to use a larger iPhone X.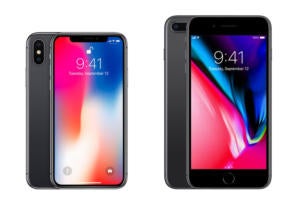 I am not sure I actually wish for there to be a follow-up to the iPhone 8, but I suspect there will be, probably called the iPhone 9. Ideally it will add Face ID, though probably not an OLED screen, since that would basically make it an iPhone X. I expect that this will probably be the last generation of the older iPhone models, but who knows? Apple keeps older iPhone models kicking around way past their usual expiration date.
The one "old" phone I really want to see in 2018 is the iPhone SE. It's been a couple of years since the iPhone SE was released, keeping a 4-inch screen in the iPhone product line, and at a low price. This is a model that doesn't need to be updated, but it's about time for a version with iPhone 7 or 8-level specs.
iPads with less around the edges
The iPad Pro had a good year, with updates across the board. It may be too much to ask for an iPad Pro update in 2018, but what's the fun in that? Whether it comes this year or next, it's obvious that the next iPad Pro should feature reduced bezels and remove the home button, replacing it with Face ID. (The trick with the iPad Pro, as well as any possible iPhone X Plus, is that they're devices that can be used in either portrait or landscape orientation—requiring an extra degree of complexity from Face ID.)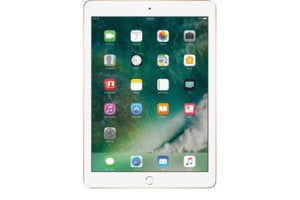 As someone who is a fervent believer in the iPad Pro as a productivity device, I'm also going to continue beating the drum for improvements that make the iPad Pro more like a "real" computer, such as a USB-C port and broader support for external USB devices, most notably on the storage side.
The iPad Pro is in many ways defined by the two accessories that only work on iPad Pro models: the Apple Pencil and the Smart Keyboard. Both of them could use a refresher. A new Pencil could potentially be shorter (the better to use it with an iPhone X Pro?), support inductive charging, and include a side button or eraser. A new Smart Keyboard could add a row of function keys for media control.
But what I really want is for Apple to fully embrace the iPad-as-laptop concept and build an even smarter keyboard, an attachable keyboard with real, tactile keys and a hinge that lets the iPad Pro be used like a laptop. I'm using a version of this product right now, but it's made by a third party manufacturer with a poor track record for reliability. The concept is solid; Apple could make it a reality.
It feels like a request from ages ago, but my kids loved the iPad mini. I'd like Apple to give it an update. It doesn't need to turn into an iPad Pro, but revising it and keeping it around along with the low-end iPad would be nice. I don't expect this to happen, honestly, but I hope it does.
iOS 12 wishes
This fall we'll see another revision to iOS. First and foremost, I'd like the iPad Pro not to be forgotten. The iPad had to wait two years for an update to its multitasking features, and that slow pace of updates is not going to help the platform get stronger. I'd like to see iPad multitasking get more refined, with the ability to pair the same app with different partners and easily create two instances of the same app at once, a la Safari.
The discontinuity between the iPhone and iPad interfaces needs to be addressed at some point, hopefully this year. Right now they're similar, but not the same, and it means that using both an iPhone and an iPad drops can leave you in an uncanny valley of interface confusion. If you add Face ID to the iPad, what happens to the swipe-up gesture, which currently kicks off both multitasking and Control Center?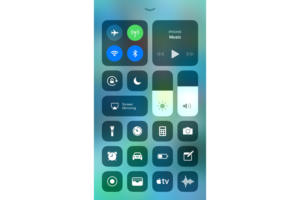 More broadly, the move of Control Center to the top right corner of the iPhone X seems like the weak spot in Apple's reconceptualiation of the iPhone interface for a buttonless device. I used Control Center all the time when it was a flip away, but in the top right corner, it's largely forgotten. Maybe Apple can merge multitasking and Control Center on the iPhone as it's done on the iPad, or integrate 3D touch somehow. Heck, I'd take a customizable set of Control Center icons on the lock screen, in the vein of the current flashlight and camera buttons.
Finally, a couple of items that have been on this wish list for a few years now, and yet never seem to get done. I'm not ready to give up! The policy Apple uses to grant a small amount of free iCloud storage space needs to change. The free 5GB just isn't large enough to do almost anything useful. Apple could raise the allotment, allow an additional amount per every device attached to an Apple ID (or set of family IDs), or even offer a year of a larger data plan with purchase of a device. I firmly believe that Apple doesn't need to nickel and dime people with its iCloud storage plans—once people use them and get used to them, they will pay for more storage. But the upsell happens way too soon, before users can see how useful iCloud storage can be.
And then there's iCloud Photo Library. I use it, I wrote a book about it, and it's so frustrating that family members can't choose to share full-resolution photos with one another. My wife and I have to go through a ridiculous rigamarole to import her iPhone photos into my Photos library, and a similar process so that she can access the master library. My daughter should have an easy way to choose what photos she takes get added to the family photo library. Google Photos has taken steps in this direction; it's several years past time for Apple to do it.