At a Glance
Expert's Rating
Pros
Backlit mechanical keyboard with retro design
Sturdy build quality in four colors
Mac and PC compatibility, Bluetooth or wired connectivity
Cons
Rear feet tilt adjustment too limited
No dedicated equal key on extended keypad
No USB hub ports
Our Verdict
My first typewriter was grandma's old 1933 Royal Model 10-S, and those vintage keys spit out thousands of pages during my formative teenage years before the arrival of word processors. I still miss the firm, satisfying snap of metal keys, which I've never been able to replicate on Mac keyboards.
Leave it to Azio, a company known for sturdy mechanical keyboards aimed at gamers and hardcore typists, to come up with the next best thing. The Retro Classic ($190, available on Amazon) combines modern technology with vintage good looks in a new line of luxury keyboards that offer the same type of circular keys I grew up with.
Vintage style
The first thing you'll notice is how solid this keyboard is, weighing in at a hefty 3.5 pounds thanks to a polished alloy frame. There's a small brushed aluminum plaque bearing the model name coated in glossy lacquer paint, an impressive touch. This is one of the most handsome personal computer accessories I've ever used, featuring the kind of tactile, clicky mechanical keys I love.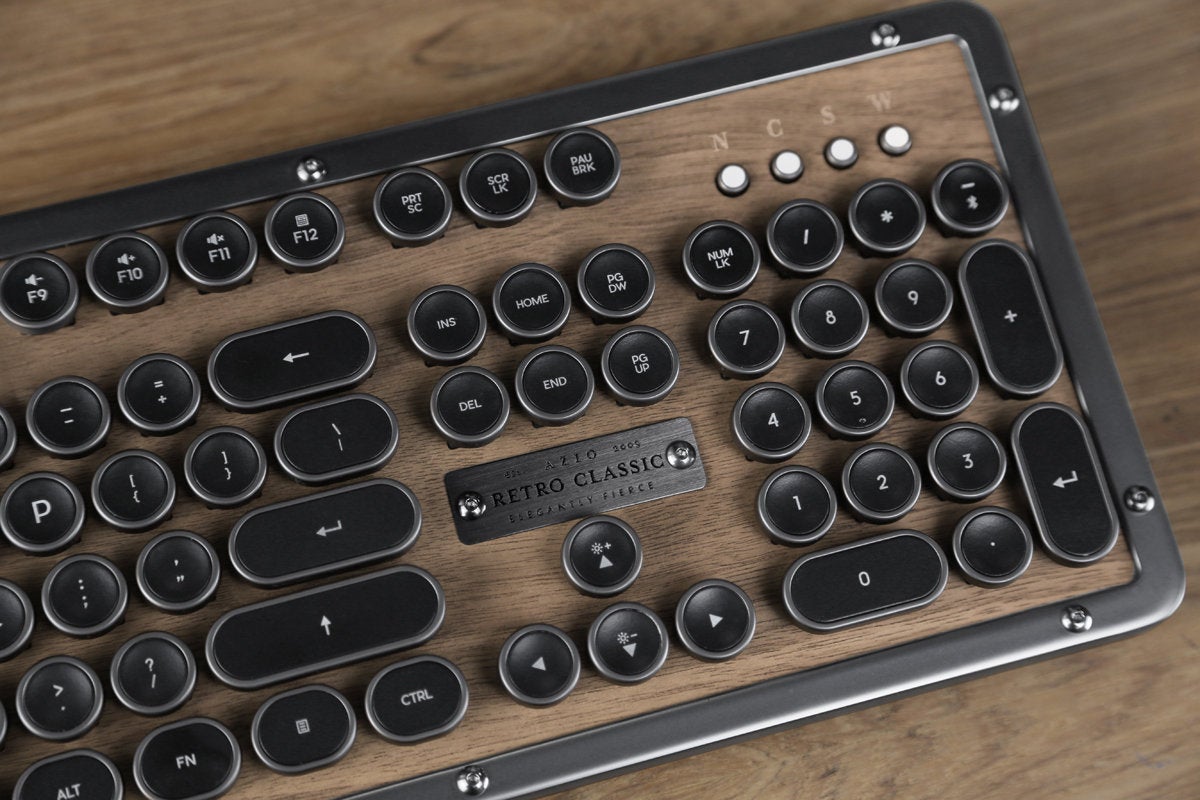 The keys are backlit, with LEDs centered under each key for uniform light across the board. There are four models: Artisan, Posh, Onyx, and Elwood, the model reviewed here. Each sport identical designs with bold color themes—brighter hues on the first two, genuine wood and leather for Elwood, while the all-black Onyx is the modern equivalent of my classic Royal.
Cross-compatible
The Azio Retro Classic ships with a Windows layout, but includes Mac equivalents in the box. Simply pop off each PC key and swap them out, toggle a switch on back, and you've got a native Mac keyboard. The only thing that makes the experience a little less perfect is the lack of a dedicated equal key on the extended keypad.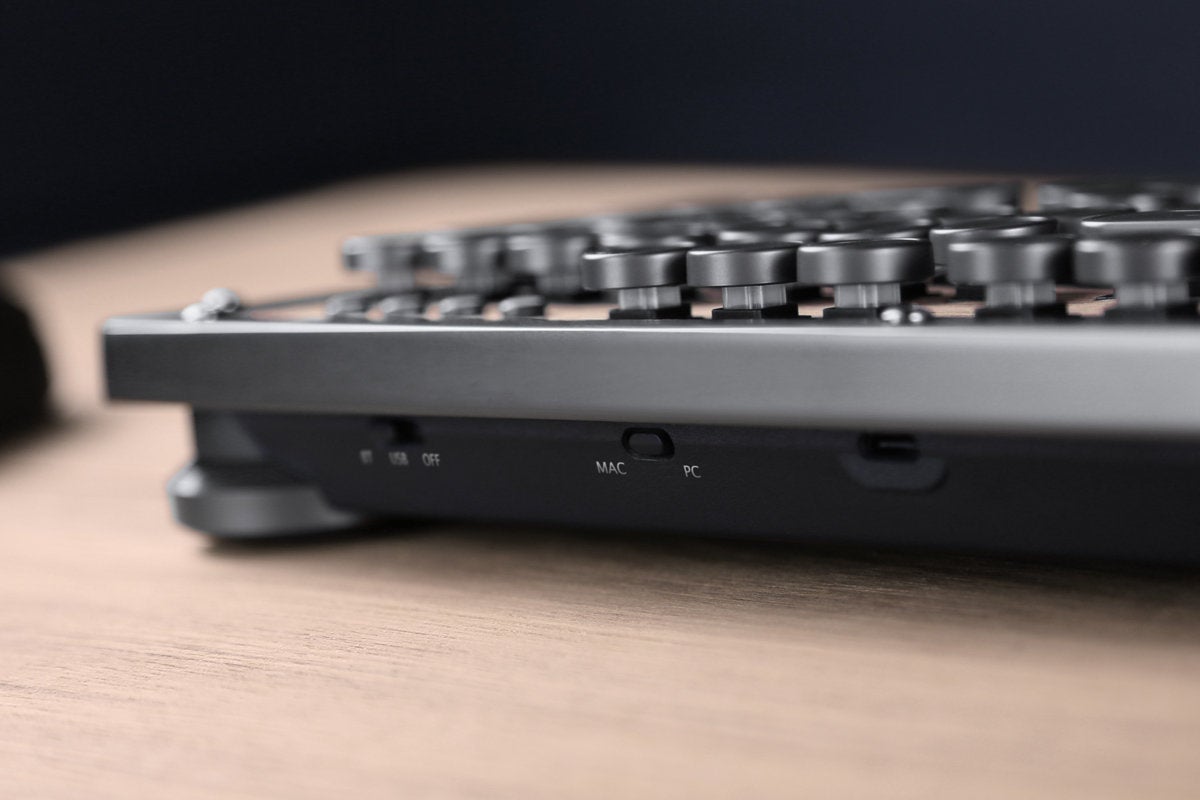 It did take me a few days to adjust to round keys again, but once I did, my typing experience was very satisfying. It's worth noting the alloy frame is colder to the touch than plastic keyboards; I lower the temperature in my home office to save energy during the winter, but this won't be an issue in other seasons.
One thing I would change is how much the rear feet adjust to tilt the back of the keyboard. My desk sits higher than most, so even the highest angle wasn't enough. Most impressively, the wireless model offers a generous, long-lasting 6000 mAh rechargeable battery with Bluetooth and wired connectivity, and includes a six-foot braided USB-C cable in the handsomely packaged box.
Bottom line
Clicky keys and luxurious price tags aren't for everyone, but I fell in love with the Azio Retro Classic, a nearly perfect mix of modern tech and vintage good looks that made me want to sit at the computer again.