If you watched the Grammy Awards, you saw a lot of Bruno Mars, a lot of Kendrick Lamar, and a lot of HomePod. Apple's new smart speaker was featured in several 15-second ad spots throughout the show, none more prominent than the one that immediately followed Lamar's show-opening performance.
The spot featured audio of Lamar singing "I got loyalty" from his hit song "DNA," which he had incidentally just finished performing. It was as well-timed as it was electric, capitalizing on a blistering performance and showcasing HomePod's street cred. For many people, it was an introduction to HomePod that wasn't about Siri or home control or even tech—it was about music.
The HomePod ads—featuring a black screen with the word HomePod across it and a clip of a popular song—are reminiscent of the iPod silhouette ads of old. In each ad, the word distorts, bounces, and otherwise dances to the music until the device briefly appears and gives way to the Apple logo. The commecrials are effective and bold, and cut right to the chase, much like those iconic iPod ads: HomePod is built for music. In fact, if anyone watching the show didn't know what HomePod was, they would probably assume it was just a kick-ass speaker for your iPhone.
And in many ways, it is. If anyone rushed to Apple.com to buy a HomePod after seeing one of the Grammy ads, they might be in for a surprise after it arrives on February 9, especially if they missed the disclaimer at the end of the commercial: Requires compatible Apple device. More than any other Apple product on the market today, HomePod is indelibly tied to Apple's iEcosystem, so if you have an Android phone, you're out of luck, even if you happen to subscribe to Apple Music.
It all reminds me of the early days of the iPod: a high-priced device that only works with Apple products. But while the strategy might have worked back in 2001, it's going to be a much harder sell now.
Music with borders
You might think there aren't too many Android users who subscribe to Apple Music, but you'd be wrong: The Play Store app has between 10 million and 50 million downloads and more than 200,000 reviews. And since Apple Music isn't directly compatible with any other smart speaker on the market, I'd wager that there are more than a few Android-using Apple Music users who would consider buying one if they could.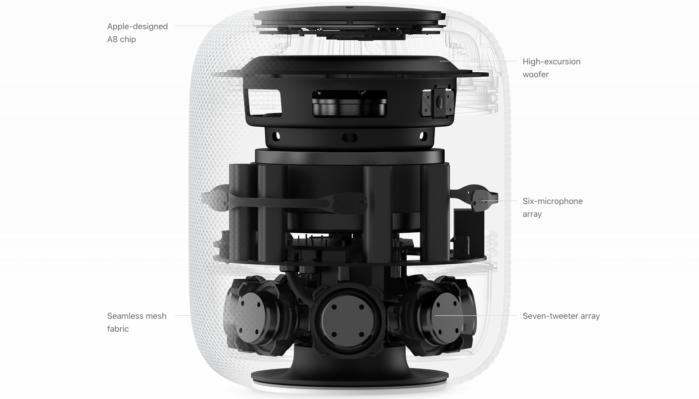 But they can't. HomePod is undeniably a niche product, but Apple is pigeonholing it even further by requiring an iOS device to use it. Just like the original iPod—which was tied to the Mac and iTunes—Apple is cutting off a large section of the music-loving population.
If HomePod was a unique device like iPod it wouldn't be as much of an issue, but similar high-fidelity smart speakers such as the Google Home Max and Sonos One don't have a hardware requirement. And since Apple wants HomePod to be considered a high-end audio device, the iOS lock-in is even more confounding.
While you don't necessarily need an Apple Music subscription to enjoy HomePod, it's the only way to get the most out of it. HomePod technically works with Spotify, Google Play Music, and Amazon Music, but only as a Wi-Fi speaker over AirPlay. While the songs you play will sound just as good, HomePod's ease-of-use benefits won't be available. If you don't subscribe to any service, you'll only be able to ask Siri to play songs that were purchased through the iTunes Music Store. The beauty of Google Home and Amazon Echo is that they create their own ecosystems that solely exist within your home. HomePod is just an extension of your iPhone.
That's not the case with Google Home. You can ask Google Assistant to play any song in your library whether it was purchased through Google Play or not, but with HomePod, you'll need to pay for something, whether it's Apple Music ($99 per year), iTunes Match ($25 per year), or just buying $1.29 tracks through iTunes. For a $349 device, that's a lot of asterisks.
iPod all over again
When Apple unveiled the iPod back in 2001, it was unlike anything on the market. It was so unique and desireable it actually drove sales of Macs to people who wanted one so badly they were willing to dump their PC to get one. That probably won't be the case with HomePod. By tying it to iOS and Apple Music, Apple is cutting off a huge audience and unnecessarily hamstringing its new smart speaker.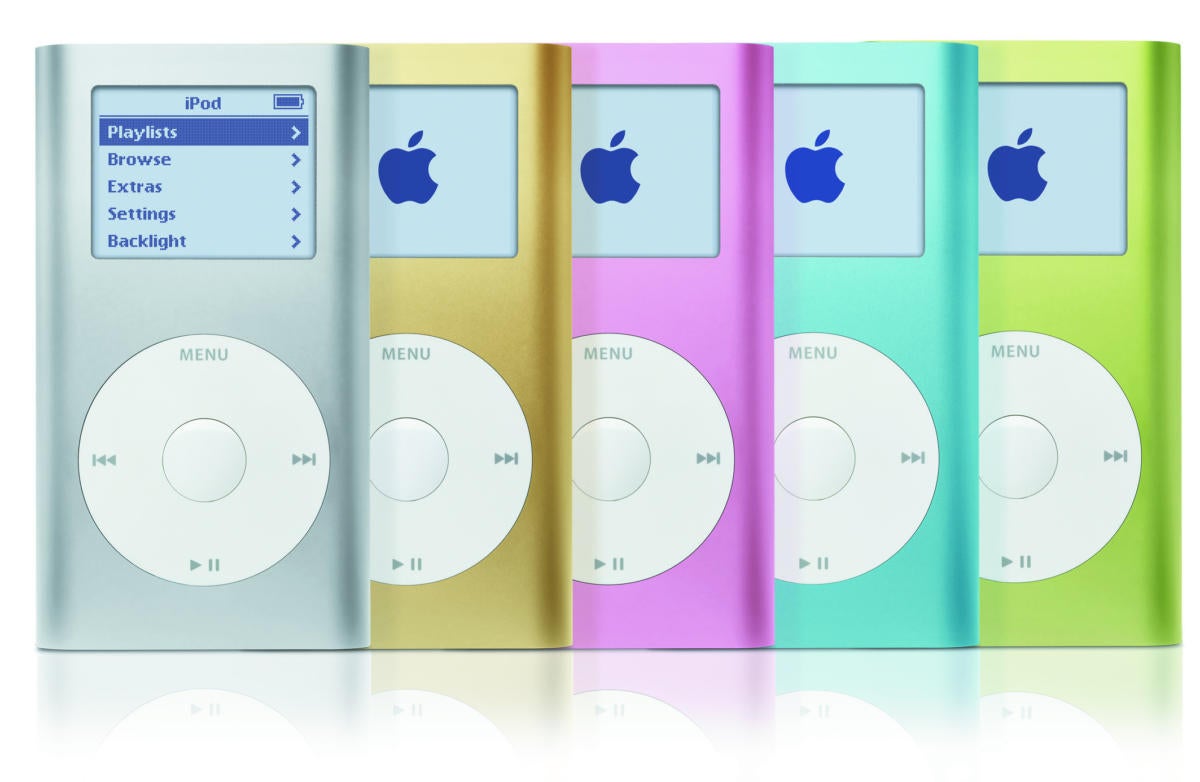 Granted, HomePod is a new product and Apple tends to keep new products under its own tent before expanding them to a wider audience, so it's possible that HomePod 3 opens the platform up to Android. But by then it might be too late. Apple doesn't own the digital music market like it did back in 2001, and HomePod isn't a one-of-a-kind device like the iPod was. And let's not forget that even the gotta-see-it iPod didn't truly take off until Apple opened it up to PC users.
I'm not questioning HomePod's sales. Apple has millions of loyal customers who will be happy to plunk down $350 to put a HomePod in their home, and it will no doubt sell well in its first few months. But it remains to be seen whether a locked-down device built for one ecosystem will make an impact in such a competitive market. Even AirPods can be used with Android phones, so Apple's strategy here is a risky one.
It's fitting that the HomePod's first ad featured the lyric, "I got loyalty." I just wonder if that's enough anymore.