With less than 72 hours until its release, the first HomePod reviews are in from a hand-picked group of media outlets, and they're very positive—as long as you're buying Apple's $349 smart speaker for sound quality. The Homepod's "smarts," though, leave much to be desired.
That's not a total surprise, since Siri is woefully inadequate on other devices and Apple hadn't given us any indication that it has enhanced Siri for HomePod. But in action it's even worse than we expected. Brian X. Chen of The New York Times laments Siri's capabilities on the new speaker and concludes that "Siri doesn't even work as well on HomePod as it does on the iPhone."
For example, it can't hail an Uber (something Tim Cook touted as a feature during Apple's quarterly results conference call last week), it can't read recipes, and it can't create and access calendar entries. Chen even says Siri struggled to find music he liked, an area it's supposed to excel: "But after a week—during which I asked HomePod to play my favorite tunes from artists like Beck, The Talking Heads and David Bowie—the smart speaker still did not learn. Instead, like a stubborn D.J., Siri kept playing music by artists outside my music palette: Taylor Swift and Leroy Frances, to name just two."
The Verge's Nilay Patel had a much better music experience, particularly praising the speaker's ability to hear its wake word, but also laments Siri's inability to distinguish between voices when making personal requests to read messages:
"This is also baffling: iPhones don't answer to just anyone saying "Hey Siri" once you've trained them to your voice, and the HomePod runs a variant of iOS on an A8 chip, which allows for "Hey Siri" on the iPhone 6 when it's plugged into the wall. I asked Apple about this, and there wasn't a clear answer apart from noting that the personal requests feature that enables texting can be turned off. I agree: until Apple adds personalized voice recognition to this thing, you should definitely turn personal requests off."
Over at TechCrunch, Matthew Panzarino says HomePod offers "best-in-class voice recognition, vastly outstripping the ability of other smart speakers to hear you trying to trigger a command at a distance or while music is playing," and said that "Siri detection works like pure elven magic on the HomePod." However, he notes that "Apple has a lot of ground to make up with Siri, which is clearly why it is focusing on speaker quality and the streamlined value proposition of it being a conduit for Apple Music."
Superior sound
When it comes to sound quality, however, every reviewer agreed that HomePod is at the top of its game. Music aficionado Jim Dalrymple at The Loop wrote that "there is just no comparison when you compare [competing] devices to HomePod's sound quality—they suck. … The sound when playing music [on HomePod] is incredible, and certainly many times better than any smart speaker on the market today."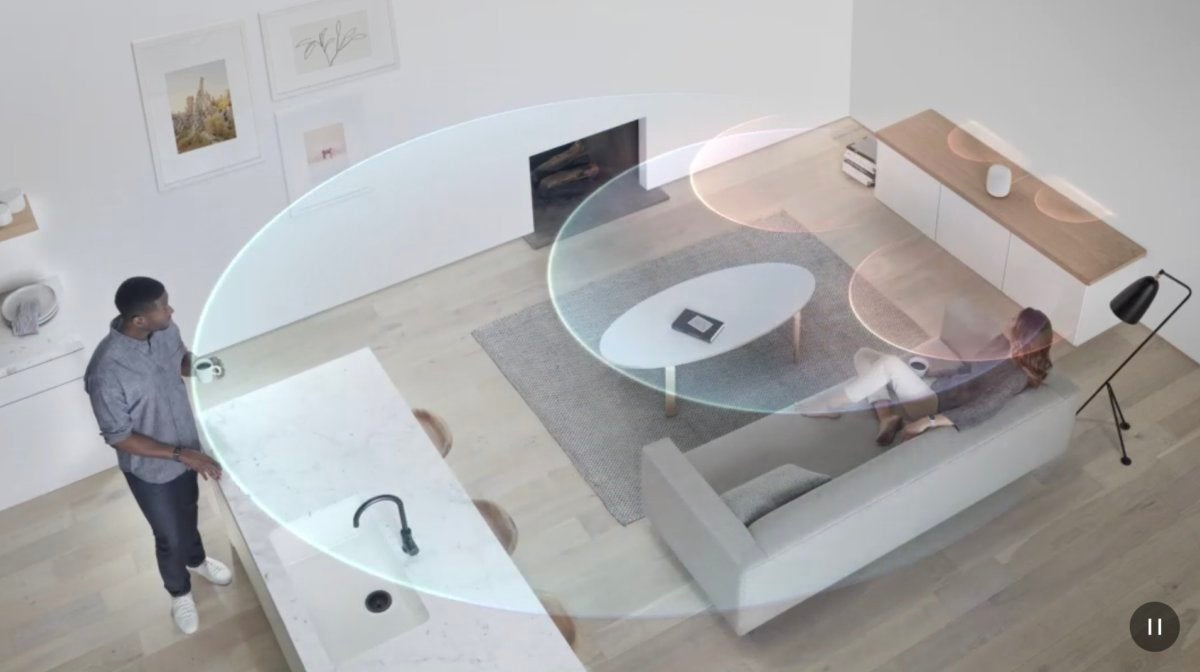 Joanna Stern at The Wall Street Journal also came away impressed by HomePod's audio abilities and amplification: "When I put the HomePod on stage at a 450-seat theater, I could hear Ed Sheeran's 'Shape of You' beautifully from the last row." However, she found the low-end "far too front-and-center in the mix," and wondered why Apple didn't include an equalizer for adjusting HomePod's mix. Like the other reviewers, however, she concluded that HomePod is the best smart speaker for Apple Music's 36 million subscribers, but Spotify and Google Play Music subscribers might want to wait to buy one.
Panzarino sums it up most succinctly: "If you don't like Apple Music, don't buy a HomePod."
Macworld's HomePod guide explains everything you need to know about the smart speaker, which costs $349 on Apple's website.