At a Glance
Expert's Rating
Pros
Exceptional 48 Hour battery life with charging case
Multiple fit options
Sweat resistant
Easy to pair with music source
Cons
Only 3.5 hours of use between charges
Frequent connectivity issues
Muddy audio, with little separation
Audio lag experienced while watching video
Our Verdict
Despite offering extraordinary battery life, the Zolo Liberty+'s less than stellar audio performance and minor-but-frequent connectivity issues make them difficult to recommend.
Anker has been making high quality mobile accessories and selling them at a reasonable price for years. Their audio brand, Zolo, is in on this action too: The company's first truly wireless headphones, the $150 Zolo Liberty+, are indeed reasonably priced. You'll get the longest lasting battery life of any truly wireless earphones that I've tested so far. However, connectivity issues and mediocre sound mean you might not want to listen for too long.
Note: This review is part of our roundup of wireless and true wireless earbuds. Go there for details on competing products and our testing methods.
Design
In-ear headphone design doesn't vary much—the things have to be shaped to fit into a user's ears, after all—but Zolo did well in this area. The Liberty+ comfortably fit into my ears right out of the box, and even if it hadn't, Zolo includes three different ear tip sizes and four pairs of 'Grip Fit' sleeves to create a good seal and keep the earphones in place.
Multifunction buttons are built into the back of each earbud. Tapping both while the earbuds are in their battery case begins the pairing process with your music source. One paired, the buttons are used to resume or pause music, accept or reject a call, or interact with your device's virtual assistant.
The earphones have an IPX rating of 5, making them more or less sweat resistant. I wore them in the shower to test this—and they survived the deluge. While I don't recommend repeating my experiment as a regular practice, the Liberty+ does seem well-made and should wear well if properly cared for.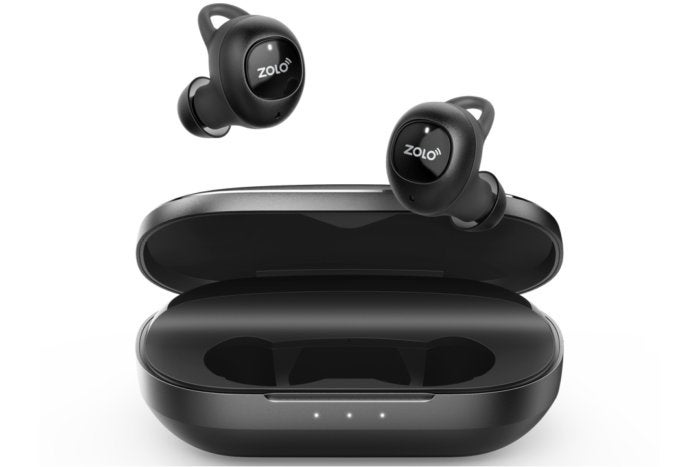 The Liberty+'s battery case is swathed in a slick, aluminum shell—a nice upgrade from the typical plastic cases I see. The case's extremely slippery exterior takes away from some of its lustre, however. I also found that while the case securely stores the earphones, ensuring that they charge correctly, removing the earbuds from their cradles is difficult.
For battery life, Anker leveraged its know-how from its USB power bank business when designing the Liberty+'s case: It can provide the earbuds with a stunning 48 hours worth of total playtime. Unfortunately, though, the internal battery inside of the earbuds only allows for around three hours of use between charges. In my review of Sony's $199 WF-1000x headphones, I knocked the headphones for exactly the same reason. However, for a set that costs close to $50 less than the Sony ones do, it's a shortcoming that's a little easier to swallow.
Listening Experience
According to Zolo, the Liberty+ features 6mm Graphene Dynamic drivers with a frequency response of between 20Hz and 20kHz, as well as AAC and SBC audio codecs. With these specs, I was looking forward to giving the Liberty+ a good, long listen. Unfortunately, my enthusiasm for the earbuds was stifled by mediocre sound.
Don't get me wrong, they don't sound bad. But they don't sound good either, especially when compared against Apple's similarly priced AirPods. While the the earbuds delivered deep, punchy bass at all audio levels, I found that mid-range frequency was almost always muddy sounding, no matter what I was listening to. High frequency sound fared a little better, but not by much.
I also experienced a limited sound stage—songs that I know well lacked much of the nuance heard in them while listening with higher quality headphones. It's worth mentioning that sound profile of the earbuds can be tweaked with Zolo's free Life app, but to be honest, I didn't hear much of a difference between the five available EQ settings.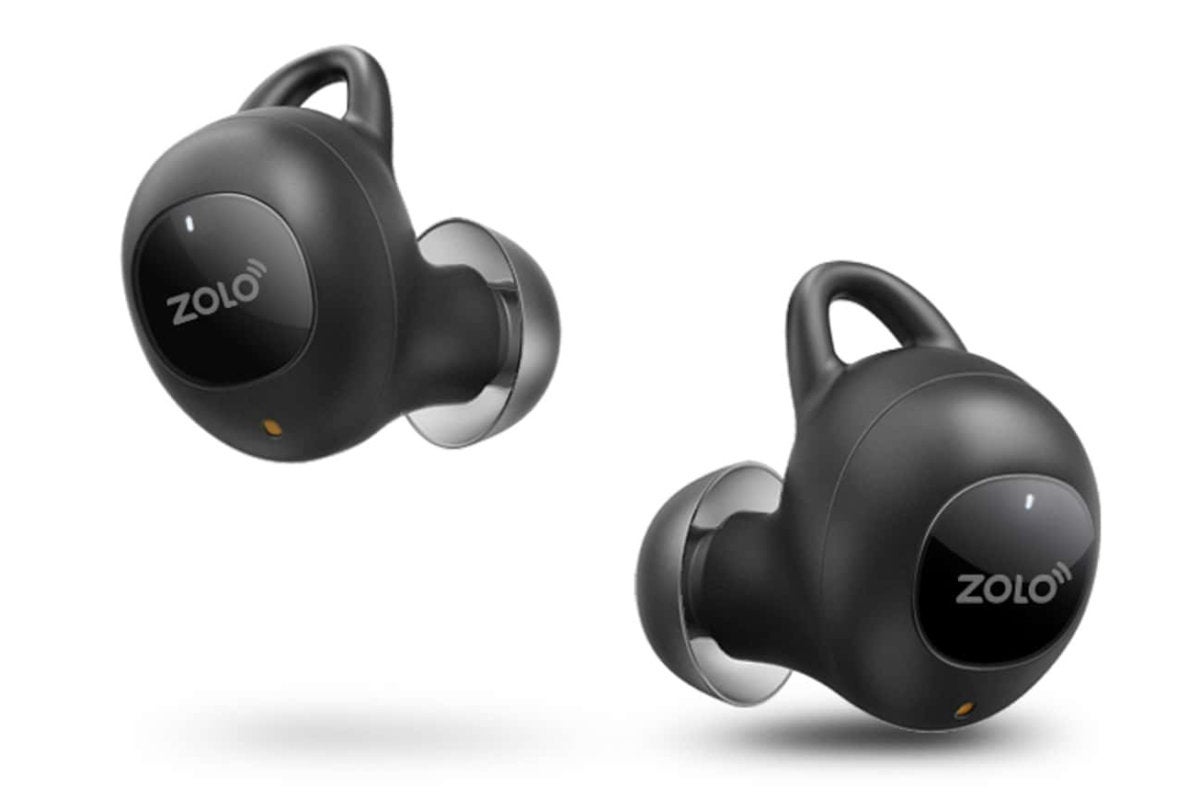 Watching videos proved to be just as much of a let down, with audio lagging behind any media that I attempted to watch. Such lag isn't unique to the Liberty+, though. Many of the truly wireless headphones I've looked at have suffered from this issue as well.
As if sound quality and lagging audio weren't enough to hold against the Liberty+, I also experienced frequent, momentary connectivity issues. Despite their Bluetooth 5.0 pedigree, a turn of my torso or head would cause popping sounds or second-long gaps in what I was listening to, no matter how close the phone was to me.
The Bottom Line
Despite offering extraordinary battery life, the Zolo Liberty+'s less than stellar audio performance and minor-but-frequent connectivity issues make them difficult to recommend. That's especially so when Apple's well-balanced and easy-to-use AirPods can be had for just $10 more.