One of the most basic things you can do in the Finder in list view is expand a folder by clicking a triangle to the left of its name. This unfurls its contents. (Option-click and it expands all sub-folders.)
However, Macworld reader Walter writes in on behalf of a friend whose triangles are missing! This isn't a geometric problem, but rather one of organization I expect. Apple offers two separate ways to display items in a Finder window in list view: Sort By and Arrange By. They're two different kinds of things easily mistaken for each other.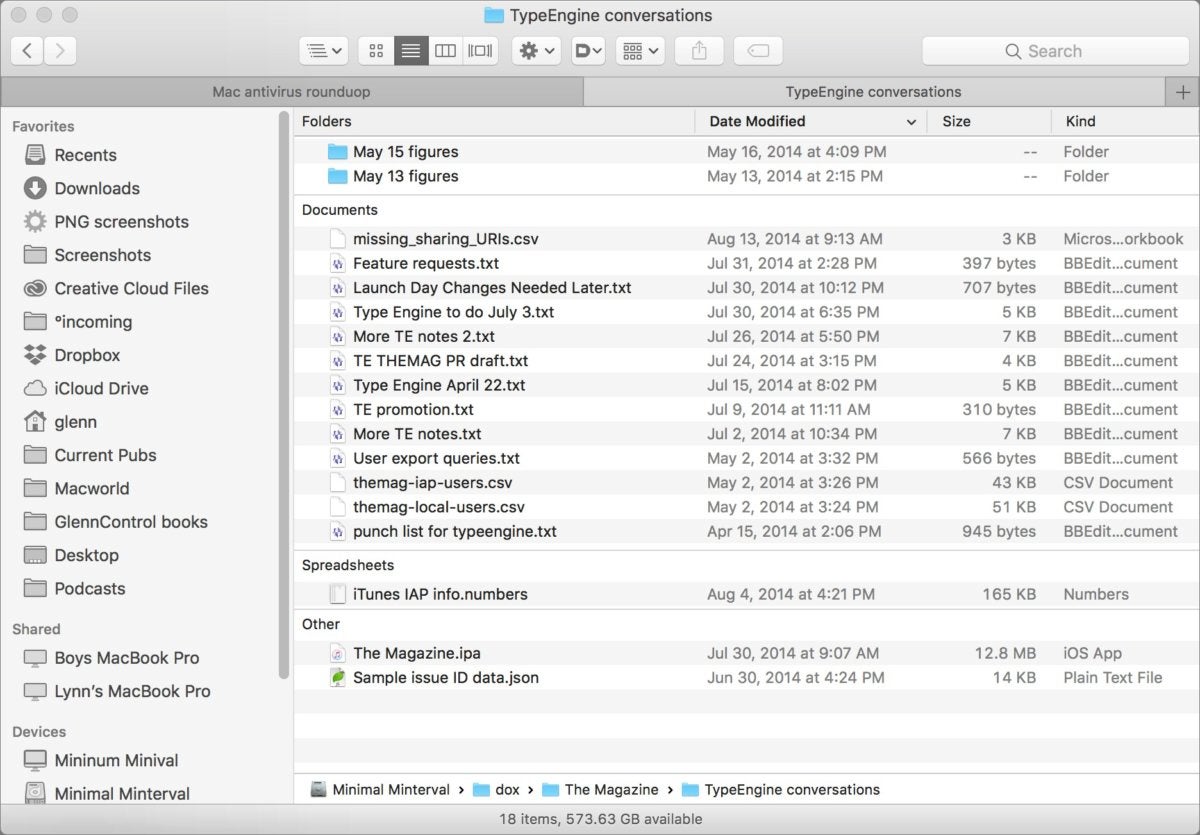 Arrange By lets you organize how a list appears; Sort By handles the ascending or descending items in that list. So if you have Arrange By > None and Sort By > Date Modified, you see all files listed by name in the oldest-to-newest or newest-to-oldest modification order, depending on whether you're using ascending or descending sorting. (Find Arrange By in the View menu and use the column heads to manipulate Sort By. You can also hold down Option and then select View and access Sort By from the View menu.)
However, if you have Arrange By set to anything—Size, Kind, etc.—the Finder breaks up the display into subheads using the category your selected, and the expansion/collapse triangles disappear. Then Sort By is used to order the items within each category by whatever sorting option you pick. Switching back to Arrange By > None restores those triangles.
Ask Mac 911
We've compiled a list of the questions we get asked most frequently along with answers and links to columns: read our super FAQ to see if your question is covered. If not, we're always looking for new problems to solve! Email yours to mac911@macworld.com including screen captures as appropriate, and whether you want your full name used. Every question won't be answered, we don't reply to email, and we cannot provide direct troubleshooting advice.