With the addition of the HomePod to my arsenal of smart speakers, we've reached a dangerous tipping point in my household: there are roughly double the number of smart speakers as people.
The past couple weeks of living with the HomePod has given me a bit of time not only to see what the device has to offer right now, but has also helped me sketch out some ideas about where the future might be able to take it.
In many ways, the HomePod reminds me a lot of the Apple Watch. But whereas the chief criticism of the latter upon its release was that it tried to do too much, the HomePod follows more of a tried-and-true Apple pattern: it starts small.
But perhaps it starts too small.
As the Apple Watch evolved, it benefited from slimming down its portfolio to focus on a few key areas, but the HomePod instead has a lot of room to improve by deepening its focus on the areas that it's already in.
Play it again, Siri
It's pretty universally agreed that the HomePod's biggest strength is its audio quality. While I'm not an audiophile attuned to the fine details of woofers and tweeters, to my ears the HomePod sounds at least as good as my Sonos Play:1, and a definite sight better than either my Echo or Echo Show.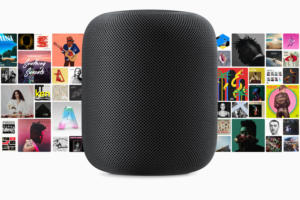 That said, where the HomePod's musical abilities fall short for me is in its relationship with other devices in the Apple ecosystem. (Full disclosure: I'm not an Apple Music subscriber, but I do use iTunes Match.) To this day it puzzles me that Apple has never implemented a Handoff-style feature that lets you pause a song on your iPhone and then resume playback on, for example, your Mac.
Yes, the HomePod's support for AirPlay does allow a pale simulacrum of this, but it's not quite the same as allowing seamless playback support across your devices. And honestly, it seems like something the HomePod is adroitly positioned to do. Having the ability to ask Siri to start playback from a different device (or resume a song playing on a different device) would also be a bit easier than fiddling with the AirPlay controls.
I'm also bummed that, as an iTunes Match subscriber, I can't take advantage of the same "play songs that fit this mood" feature as a full Apple Music customer, but I understand that the tagging in my library is less precise and my available catalog of songs much smaller than are ideal for this functionality. Likewise, I get why Apple has no plans to integrate Siri support for third-party music services on the HomePod, much as I find it disappointing.
Nobody's home
"Home" is right there in the HomePod name, and it's telling that the settings for the HomePod appear in the Home app on iOS. But while the HomePod does everything we expect it to in terms of controlling smart home appliances, Apple doesn't really push the envelope forward in any meaningful way.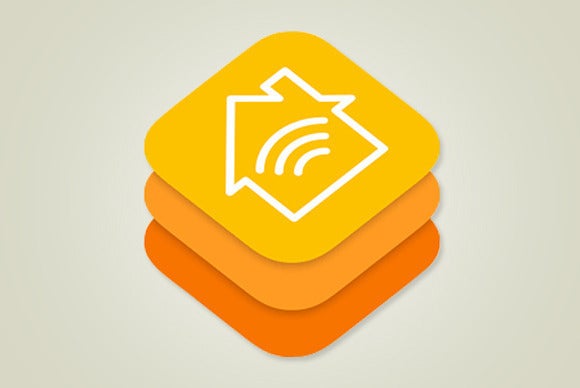 For example, you can of course tell Siri to turn devices on and off. You can even set lights to certain percentages of brightness, change light colors where applicable, and trigger scenes. But say, for example, you want to set a light to come on later. Try "Hey Siri, turn on the desk lamp at 2:35pm" and all you'll get is Siri turning on the lamp right now. Or say you want to configure a particular scene. Or create a routine like "turn on the porch light at sunset every day." In all of these cases, Siri isn't going to help you; you'll need to turn to the iOS app to configure these instead.
HomeKit is improving, and more devices that support it are hitting the market. But Apple's support for even its own devices is a pretty limited. Amazon and Google have already started pushing what their smart speakers can do with their Fire TV and Chromecast streaming boxes, respectively, and even offer integration with third-party devices. The HomePod's awareness of my Apple TV, by comparison, is non-existent. It's a bit of a head-scratcher that I exist in a world where I can tell Alexa to turn on my Apple TV, but not Siri.
In need of assistance
Perhaps the aspect of the HomePod that seems to have gotten the least love is Siri itself. Not only has the virtual assistant not received much (if any) new features on the smart speaker, but it even seems to have lost a few along the way: calendaring, email, and making phone calls (or even FaceTime!), just to name a few. There's also no support for features that its competitors boast, ranging from the simple—like multiple timers—to the admittedly more complex, like multiple users.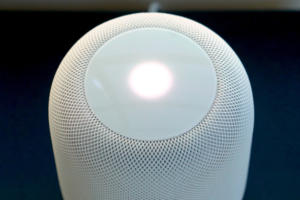 Yes, Siri can do most of the other things you've come to expect, like give you sports scores, tell you the weather, send text messages, and of course kick hard questions to web searches that it can't display on the HomePod. But all in all, though Apple has clearly spent time on Siri's natural-sounding voice and its parsing, it doesn't seem like the company has really dove deeply into beefing up its actual assistant functionality.
That wasn't such a big issue when the Siri was just one way of interacting with your iPhone or iPad. But now that Siri has become a major part of not only all of Apple's platforms, but has taken front stage with the HomePod, it's about time we see a next generation of Apple's virtual assistant. Because voice interfaces aren't going away any time soon, and right now Siri's not one to talk.