If you are concerned about your privacy and security online using a VPN could give you some reassurance. Apple provides various measures in macOS that make Macs more secure, but if you want to ensure that the connection between your Mac and the internet is protected, rather than the computer itself, you need a VPN.
Using a VPN essentially makes you invisible on the web–your data is encrypted, your IP address is hidden, and you can even make it look like you are surfing from another country. This latter reason is the key motive many people using a VPN have: they want to access services that are locked to a particular region, such as the U.S. Netfilx from the U.K., or iPlayer from outside the U.K.
While accessing locked content is a bit of a gray area, due to licensing agreements, we don't blame anyone who is desperate to watch the latest season of their favourite program when it airs in the U.S. rather than waiting for it to come to their country. We offer advice about watching BBC iPlayer outside the UK and accessing U.S. Netflix from the U.K.
If you are looking for a VPN to protect your privacy and security online, and to grant you a way to access content as if you are in a different country, we are here to help. There are a lot of VPN providers vying for your business, which can make finding the best one to suit your needs difficult. To help you sort out the right provider for you, we've committed to extensive research and testing of VPN services that cater to Mac owners in our guide to the top VPN services for Mac.
PROMOTION
Surfshark VPN: 82% off + 2 free months!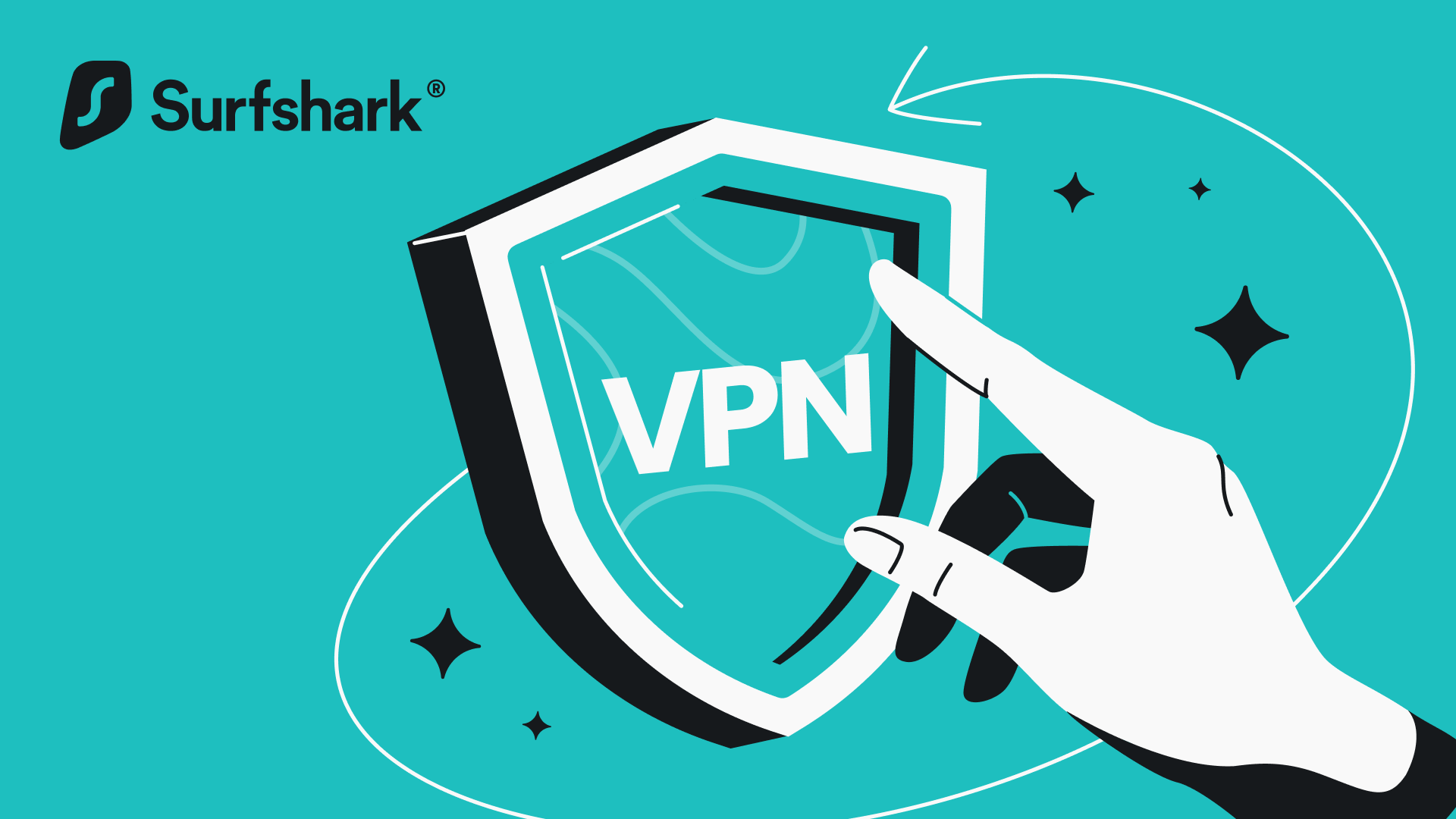 Unlock premium features and unbeatable security. Surfshark VPN offers 3200+ servers in 100 countries, AES-256 encryption, and 24/7 support. Protect your privacy, avoid tracking, and enjoy blazing-fast speeds on Mac and iOS. Get it now with a 30-day money-back guarantee!
Do Macs have a built in VPN?
Before we list our recommendations, there is a big question. Do Mac users even need a VPN? Since Apple introduced iOS 15 and macOS Monterey in 2021 the company has offered a handy private relay service. iCloud Private Relay acts a bit like a VPN because it encrypts your web-browsing traffic and sends it through a relay to hide your location, IP, and any information about what you were browsing. iCloud Private Relay solves part of the problem that Mac users have used VPNs for in the past–it mean that companies cannot build a clear picture of you on the web, thereby protecting your privacy.
Do Macs need a VPN?
iCloud Private Relay has some disadvantages: it only works when you are using Safari, you have to be a subscriber to iCloud, and you can't use it to pretend to be surfing from another country in order to access content that is locked to a particular region. Read more here: iCloud+ Private Relay explained.
If you are a subscriber to iCloud, and only use Safari, then iCloud Private Relay will provide you with some anonymity when you are surfing the web. You may therefore be thinking that this means you don't need a VPN to hide your location and identity. However, iCloud Private Relay does not allow you to choose an IP address or a region, and you won't be able to make it look like you're coming from another location. So you can't watch geographically locked Netflix content, for example.
Issues with VPNs on Mac
One feature of VPNs is the ability to use Split Tunnelling to choose which apps go via a VPN and which don't. However recent versions of macOS and the M1 and M2 Macs generally do not support this feature. Only Hide.me (reviewed below) supports Split Tunnelling on new versions of macOS and the M-series Macs.
Best VPN for Mac
Our current favourite service is Surfshark, which is a well-priced all-rounder, we also love NordVPN. But below you will find the top VPN services for Mac.
Most of these will cost less than $5/£5 per month, with some less than $3/£3. There are free VPNs available, but beware that some severely restrict which servers (and therefore countries) you can connect to and the amount of data you can download through those servers. You may be able to save money if you take a look at our round up of VPN deals
It's also important to read the terms and conditions before using a free VPN, as in rare cases they sell your data to third parties to offset the cost of you using it without paying. It's a bigger problem on iPhones and Android where unscrupulous companies try to cash in on the VPN 'gold rush' and offer up poorly put together apps. Stick with our recommendations and you'll be safe from these, though.
VPN apps very easy to install and use but for a step-by-step guide, read how to set up a VPN on a Mac.
All of these VPNs will also work on your iPhone and iPad as well, but you might want to check out our separate guides to the best VPNs for iPhone and best VPNs for iPad.
Best VPNs for Mac 2023: Reviewed & Ranked
How we tested VPNs
For each VPN service we review, we conduct tests at three different times of the day: morning, afternoon, and evening, using Ookla Speedtest. We start by measuring the speed of our unprotected internet connection before testing the upload/download speeds of the VPN service. These tests are conducted to servers located in North America, the UK, Europe, Oceana, and Asia over an ethernet connection with a service provision of 100Mbps.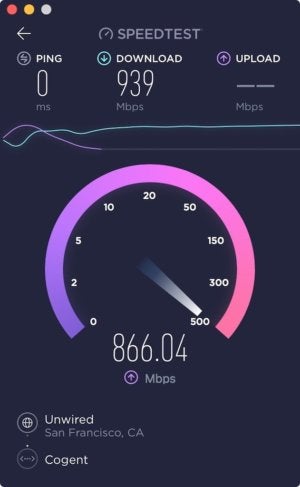 To test upload and download speeds, we close down all background internet processes on the Mac, using TripMode. The only traffic on the system able to upload or download any data is Ookla. We use this setup to ensure that the numbers that Ookla produced were not stymied by anything else that the computer may have been doing at the time. The speeds Ookla captured were then averaged, providing us with a final numeric score.
We then use those scores to calculate a percentage of difference in speeds, which is what you'll see in our reviews. Since internet speeds change constantly based on server load, how fast your connection is, and a gazillion other factors, we feel this provides a better picture of what you can expect from a service, on the whole, than merely quoting the exact upload/download speeds we encountered during testing.
Speed isn't the only quantifiable metric that we look at. The number of countries that a VPN offers servers in, total number of servers worldwide, and how much it'll cost you to connect to those servers on a monthly or annual basis are also taken into consideration when recommending a VPN service to you.
Additionally, we conduct hours of research into the VPN providers to find out who owns them, where they're based, what they do with subscriber information, and whether the provider has a track record of questionable business practices.
What's a VPN?
VPN stands for virtual private network. If you're not using a VPN, when your computer connects to the internet, it does so through the local gateway provided by your internet service provider (ISP). Doing this allows you to connect to all of the online services you use everyday.
However, connecting this way also allows an ISP to know your physical location based on where you access the internet—be it at home, at work, in a cafe, or at a public Wi-Fi hotspot. This information is often sold to marketers and other parties interested in getting to know more about you and your browsing habits.
Worse still, if you connect to the internet through an access point with weak security, such as at an airport, mall, or local library, hackers connected to the same network could intercept personal information like your social media passwords or banking credentials through what's called a man-in-the-middle attack. A VPN service can help prevent all of that.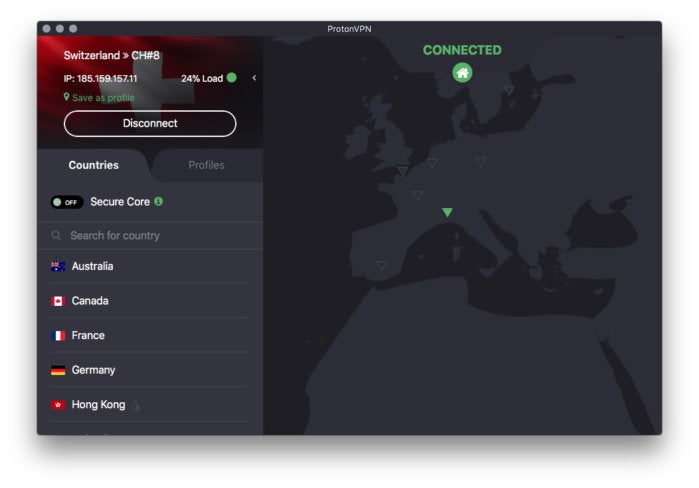 A VPN creates an encrypted digital tunnel between your computer and the server of the VPN service you choose to use. Once this tunnel has been established, your web searches, the sites you access, and the information you submit online will be hidden from prying eyes. This means that your ISP can't log or sell your information and hackers using the same network as you will find it difficult to initiate an attack on you. Almost no one will have any idea of what information you're accessing.
What a VPN can't do
A VPN can't protect you from viruses, malware, or ransomware attacks if you choose to download an infected file, or a visit site designed to inject your computer with malignant code. It won't keep spoofed sites from stealing your personal information, if you happen to visit one. So, you'll want to bone up on online security best practices.
You should know that while using a VPN will allow you to anonymously engage in peer-to-peer file-sharing/torrenting, some service providers may cancel your VPN subscription or turn over your information to the authorities if they catch you trading copyrighted material with others.
What to look for in a VPN
A clear privacy policy. A good VPN should offer an easy-to-understand privacy policy that outlines what, if any, information the company collects from its users. It's important that this policy details what they do with this information. Some VPN providers, especially those that offer their services for free, sell their user information to advertisers and other interested parties, just like an ISP does. Choose a provider that offers a level of privacy that suits you.
Know where the provider is based. Many countries have no laws demanding that VPN providers maintain logs of their users' activity. This makes maintaining your privacy more assurable than it would be if you use a VPN located in a country that requires that user-activity records be maintained. Some companies, in an effort to make their network of servers look bigger or more varied than it actually is, spoof the locations of their servers.
The more servers, the merrier. Choosing a VPN provider with a ton of servers around the world is important for a couple of reasons. First, having a multitude of servers to choose from means that you won't be forced to connect to an overpopulated server where the data flows like mud.
Second, having a wealth of servers to choose from both at home and internationally means more opportunities for spoofing your location, allowing you to hide where you are or access region-locked content with ease.
Multiple payment options. It's a vicious circle. Paying for a VPN with a credit card online before you have access to a VPN could allow your financial information to fall into the wrong hands. Look for providers that offer alternative payment options such as PayPal, Bitcoin, AliPay, or via the Mac App Store.
An easy-to-use interface. It takes a lot of digital wizardry to connect to a VPN. Some people want to see how their VPN operates, behind the scenes. Using an open source VPN client like Tunnelblick is great for this. Most folks, however, just want their VPN to work with minimal frustration. Look for a VPN service that offers a Mac client with an easy-to-use interface.
Protection for all of your devices. A good VPN service will offer licenses for multiple devices to protect your loved ones' computers as well as your personal smartphone and tablet. To this end, before investing in a VPN subscription, make sure that it provides software clients for all of the devices you own.