What's a VPN?
VPN stands for virtual private network. If you're not using a VPN, when your computer connects to the internet, it does so through the local gateway provided by your internet service provider (ISP). Doing this allows you to connect to all of the online services you use everyday.
However, connecting this way also allows an ISP to know your physical location based on where you access the internet—be it at home, at work, in a cafe, or at a public Wi-Fi hotspot. This information is often sold to marketers and other parties interested in getting to know more about you and your browsing habits.
Worse still, if you connect to the internet through an access point with weak security, such as at an airport, mall, or local library, hackers connected to the same network could intercept personal information like your social media passwords or banking credentials through what's called a man-in-the-middle attack. A VPN service can help prevent all of that.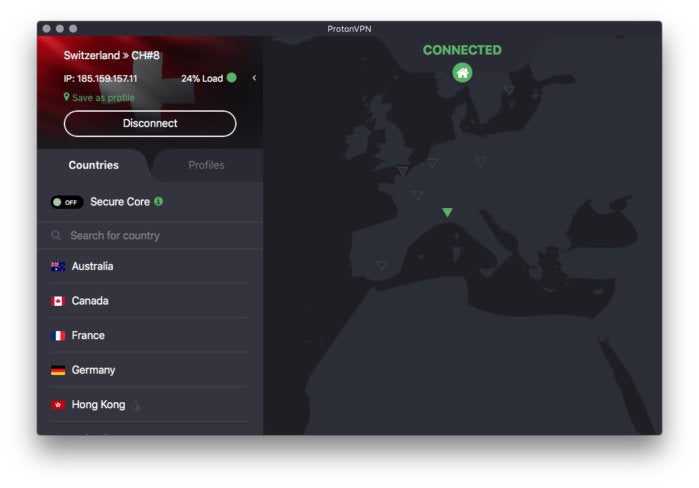 A VPN creates an encrypted digital tunnel between your computer and the server of the VPN service you choose to use. Once this tunnel has been established, your web searches, the sites you access, and the information you submit online will be hidden from prying eyes. This means that your ISP can't log or sell your information and hackers using the same network as you will find it difficult to initiate an attack on you. Almost no one will have any idea of what information you're accessing.
What a VPN can't do
A VPN can't protect you from viruses, malware, or ransomware attacks if you choose to download an infected file, or a visit site designed to inject your computer with malignant code. It won't keep spoofed sites from stealing your personal information, if you happen to visit one. So, you'll want to bone up on online security best practices.
You should know that while using a VPN will allow you to anonymously engage in peer-to-peer file-sharing/torrenting, some service providers may cancel your VPN subscription or turn over your information to the authorities if they catch you trading copyrighted material with others.
What to look for in a VPN
A clear privacy policy. A good VPN should offer an easy-to-understand privacy policy that outlines what, if any, information the company collects from its users. It's important that this policy details what they do with this information. Some VPN providers, especially those that offer their services for free, sell their user information to advertisers and other interested parties, just like an ISP does. Choose a provider that offers a level of privacy that suits you.
Know where the provider is based. Many countries have no laws demanding that VPN providers maintain logs of their users' activity. This makes maintaining your privacy more assurable than it would be if you use a VPN located in a country that requires that user-activity records be maintained. Some companies, in an effort to make their network of servers look bigger or more varied than it actually is, spoof the locations of their servers.
The more servers, the merrier. Choosing a VPN provider with a ton of servers around the world is important for a couple of reasons. First, having a multitude of servers to choose from means that you won't be forced to connect to an overpopulated server where the data flows like mud.
Second, having a wealth of servers to choose from both at home and internationally means more opportunities for spoofing your location, allowing you to hide where you are or access region-locked content with ease.
Multiple payment options. It's a vicious circle. Paying for a VPN with a credit card online before you have access to a VPN could allow your financial information to fall into the wrong hands. Look for providers that offer alternative payment options such as PayPal, Bitcoin, AliPay, or via the Mac App Store.
An easy-to-use interface. It takes a lot of digital wizardry to connect to a VPN. Some people want to see how their VPN operates, behind the scenes. Using an open source VPN client like Tunnelblick is great for this. Most folks, however, just want their VPN to work with minimal frustration. Look for a VPN service that offers a Mac client with an easy-to-use interface.
Protection for all of your devices. A good VPN service will offer licenses for multiple devices to protect your loved ones' computers as well as your personal smartphone and tablet. To this end, before investing in a VPN subscription, make sure that it provides software clients for all of the devices you own.
Best VPN: Reviews
Below is a list of all the VPNs we've reviewed. We'll keep evaluating new ones and reevaluating services we've already tried on a regular basis.
Note: Because online services are often iterative, gaining new features and performance improvements over time, our reviews are subject to change in order to accurately reflect the current state of the services.
Note: When you purchase something after clicking links in our articles, we may earn a small commission. Read our affiliate link policy for more details.