According to some of the latest rumors coming out of Cupertino, Apple software engineering chief Craig Federighi is on a mission to get iOS to clean up its act. Bugs seem to be dominating much of the conversation around Apple as of late, and so iOS 12 will emphasize polishing what's there rather than introducing features that make us "think different."
Federighi would do well to start with iMessage. Even iPhone users who barely know a Lightning port from a lightning bug use Apple's text-messaging interface on a regular basis, which means that problems there that might have triggered minor PR tremors in other parts of iOS can erupt into full-on quakes.
We believe these are some of the most pressing issues, but we've tossed in a couple of extra features we'd like to see as well.
Fewer bugs, please
When people talk about iMessage bugs with iOS 11, they're usually talking about crazy, headline-grabbing stuff like the Telugu character bug that shuts down entire apps while iOS struggles to figure out how to interpret the entry.
Those are bad, no doubt. All the same, they're not anywhere near so infuriating as the persistent bug that sorts your iMessages into the wrong order as they come in, resulting in a feed that shows answers bizarrely coming before questions. Like a mosquito in a Louisiana summer, it's the bug that won't go away.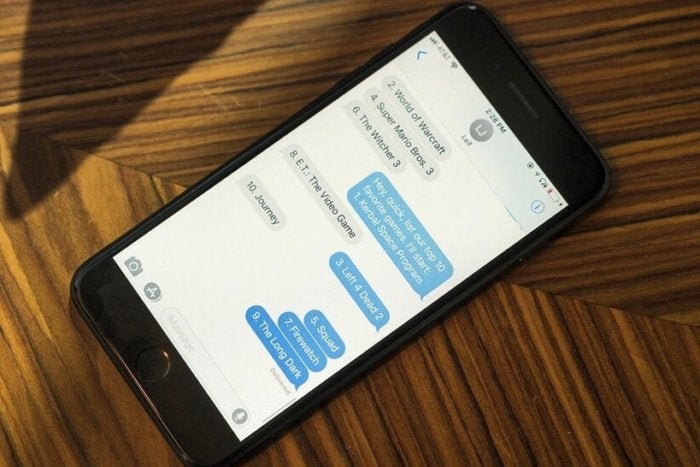 Apple supposedly fixed the problem with iOS 11.2.5, but it persisted even past the patch for many users. Some, including me, discovered that it actually got worse. I'm now on the beta for iOS 11.3, though, and I'm happy to report that the upcoming iOS Cloud Sync feature has apparently fixed it for now.
Some iOS 11.3 beta users dispute that. But the fact remains that this problem dragged on for months, prompting posts on the Apple forums and Reddit with complaints numbering in the hundreds, all with confused and frustrated users offering conflicting reports.
So much for "It just works." We like you, Apple, but some more timely fixes for persistent problems like these would be greatly appreciated.
Give us a decent search tool already
We realize Apple isn't Google (which undeniably deserves its name as a titan of search technology), but c'mon: Basic text searches shouldn't be this hard. And yet for years now, trying to find a specific text within iMessage has felt like trying to find Amelia Earhart's plane (or at least a working Apple I).
It's awful. Enter a term in the iMessage search bar, and it'll give you a single message—often the most recent. Let's say you and friend are both professional cooks and you've used the word "food" a thousand times over the last five years. iMessage doesn't care. Pop "food" into the search bar, and it'll probably show you the conversation the two of you had this morning.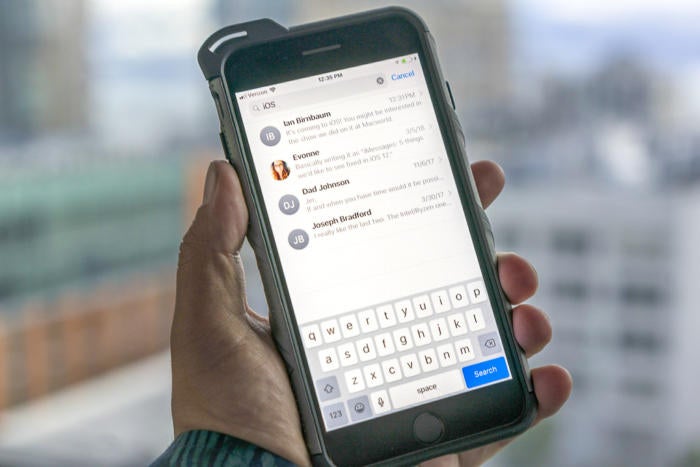 And to think, this is an improvement! If you'd searched for a message back during iOS 10, iMessage would have merely pointed you to the conversation where you said a specific term. If you wanted to find the exact message, you needed to scroll and scroll and scroll and hope your eyes catch it. There's a good chance you'd never find it at all.
In fact, even now, it's often better to search for your iMessages through Spotlight from your iPhone's home screen, as you'll at least get around three search results there instead of one. Click on the suggested Search in App function from the home screen though, and you're back to square one.
As things stand, the best way to find specific texts is not to use iOS at all, but a separate Mac app called Chatology that lets you narrow down the exact message you want to find. It's not listed in on the App Store, which suggests Apple doesn't approve. After all these years, it totally should.
Send failed iMessages when you reconnect to the internet
This is a particularly obnoxious problem if you live in a place like San Francisco, Chicago, or New York, where you'll frequently find yourself sending off text messages seconds before commuter trains enter tunnels that block cellular signals. If you didn't fire off the text in time, iMessage tries and tries, but eventually it just gives up. When you get a connection again, you'll have to manually tell iMessages to send the message or else it just sits there rotting on the phone with a red "Not Delivered" warning.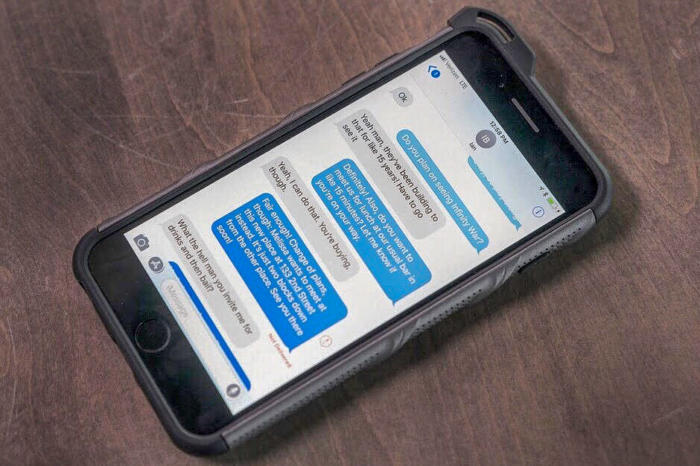 And the person on the other end? If you don't respond in time, the missed text message can lead them to think all kinds of crazy things. On the bright side, it makes for some hilarious memes.
It seems easy enough to fix: Apple, make it so iMessages send once we get a connection again. Or, since this is technically the only way to delete a text you might regret sending later, at least give us the option to turn such a feature on and off.
Collect all links from friends in one place
Some of you still don't know this, so here's a little surprise: If you ever want to look at all the photos a friend has sent you through iMessages without all scrolling through screens of text, just click on the little circle with the letter "i" in the thread's upper right corner. A screen will pop up showing all the images and attachments from that particular person without all the texts in between.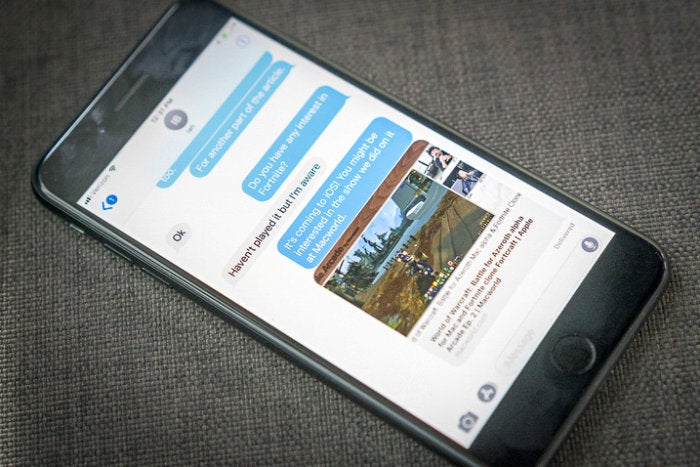 We'd like to see this same feature with links. Keeping links in one place would do away with the awkwardness of those situations when a friend sends a link to a restaurant they'd like to meet up at weeks in advance, leaving you unable to find it when it's piled under a bunch of newer messages. Or sometimes a friend might send a link with some helpful how-to information, but you'll be unable to find it easily when you're confronted with the situation it was supposed to remedy.
Granted, every introduction of new features arguably clutters the interface, taking us farther and farther from that dream of simplicity Apple aims for. Honestly, though, it's likely the last feature they'd need to add with this tool. Photos, videos, and attachments are already individually searchable in this manner, so why not links?
Allow rich-text editing in iMessage
Once upon a time in the grim days before emoji and animoji, we cued readers to prepare for puns or to pay attention with the use of rich-text tricks like italicizing or bolding words. At its most basic, SMS text messaging has none of these things. That has some good points, sure, as text messages present the written word in its purest form.
But iMessages have distinguished themselves for going beyond mere texting in order to offer a richer experience, whether it's through the growing arsenal of emoji or fun textual toys like "echoes" or invisible ink.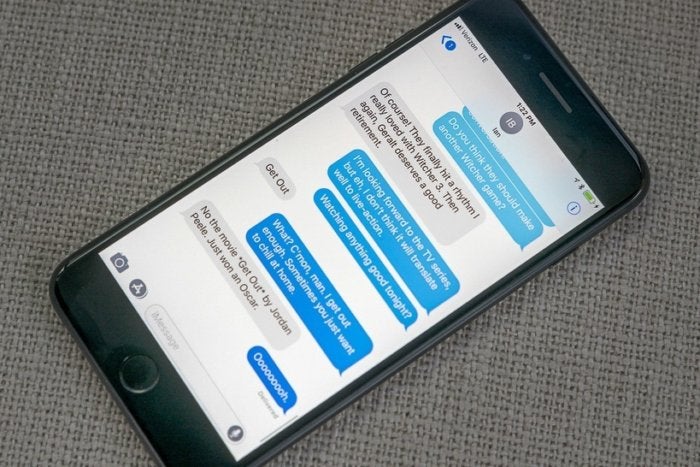 So why not just add the option to be able to italicize or bold a word or phrase? These days iOS lets you scribble out entire notes with your finger, send animated Live Photos, and even send people cash through iMessages. Surely allowing friends within the Apple ecosystem to bold and italicize certain words would be a simple thing in comparison.
Not only would it be a welcome addition for we weird nerds who cringe at the thought of laying down a book title like A Heartbreaking Work of Staggering Genius without italics, but it'd also help us explain our stupid puns to our clueless mothers.