At this point two weeks ago, neither Fortnite: Battle Royale nor PlayerUnknown's Battlegrounds were on the iPhone or iPad in the U.S., but now both wildly popular games are fighting for our attention and downloads. Join us on Tuesday for our Apple Arcade show at 11 a.m. Pacific when we'll play both games live and decide which one we love the most.
As you may recall, we've already played a bit of the beta for Fortnite: Battle Royale on iPad and iPhone and shared our impressions of the experience (along with some footage). On Tuesday, we'll play both Fortnite and PUBG back-to-back and see in real-time how their controls and performance compare.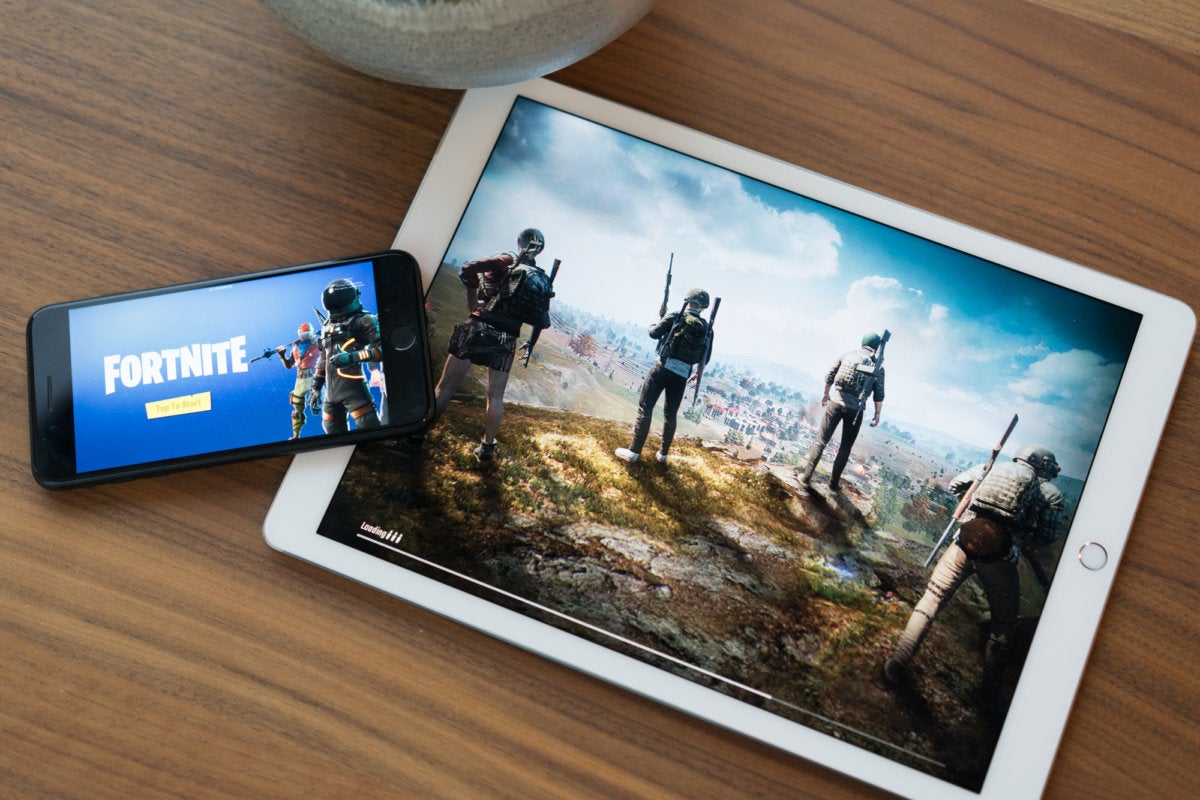 Of the two, Fortnite certainly has the more remarkable iOS implementation. You can choose to play only against other iOS players, but if you're invited into a group with someone playing on Mac, PC, Xbox One, or PS4, you can also play against players on those systems.
Since, for now, we're only allowed to use touch controls rather than gamepads, you can probably imagine how "well" that kind of crossplay usually works out, but we'll also show you how it goes in action. See you then!
Here are some relevant links for stuff we'll be discussing on the show:
Watch us live
Apple Arcade broadcasts live on the internet on Tuesdays at 11 a.m. Pacific. You can watch on the Macworld Twitter via Periscope or on YouTube.