Note: An original version of this article incorrectly stated that the non-Pro iPad doesn't support Split View. We have corrected that mistake, and now the article focuses solely on Apple Pencil support.
Conventional wisdom tells us we're going to see a new 9.7-inch iPad drop today at Apple's "Field Trip" event in Chicago. It's possible this new iPad will even be less expensive, considering that Apple's event focuses on the classroom, where cost savings are paramount.
Less expensive iPads sound great, but if Apple really wants to make its tablets more appealing in classrooms, students would be better served if Apple packed a new "student edition" iPad featuring the same support for the Apple Pencil we find in the iPad Pro.
Pencil it in
To judge from Apple's commercials and keynotes, it chiefly considers the Apple Pencil an artist's tool. Sure, sometimes the company briefly shows off the ways you can use it for taking notes (as in the "What's a computer" ad), but in general Apple wants us to ooh and ahh over its impressive pressure-sensitive pencil tip rather than its strengths for humdrum writing.
Apple needs to change that attitude if it plans to win over the education market. After all, the Pencil gives us traditional pen-and-paper notetaking with superpowers.
Apple itself doesn't push this power to its logical limits in its own software, but the Pencil really shines in apps like Notes Plus, which lets you erase words just by scratching them out, or move around blocks of texts just by circling and dragging them—all with the Pencil. Nor does Notes Plus limit itself by trying to mimic physical paper. Instead, you can write on one continuous sheet, inserting space and removing it as needed.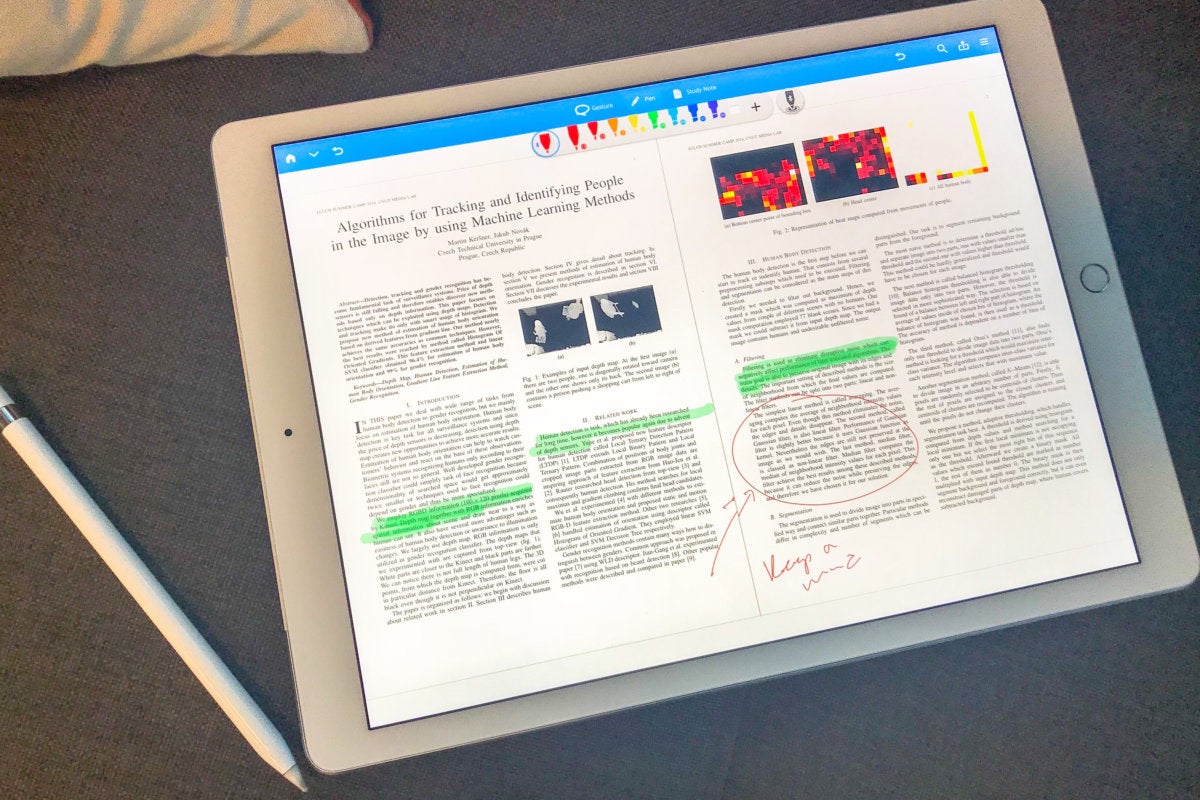 Adding Apple Pencil support for non-Pro iPads would be a commendable step, but producing an "Apple Pencil 2" with greater precision and a sharper point would be an even more welcome addition.
As things stand, only the Notability app truly captures the fluid sensation of writing with a pen or pencil, and it currently doesn't have quite as many helpful features for notetaking as Notes Plus. With a more refined Pencil, though, it's possible these differences between apps would cease to matter as much. In a perfect world, Apple would incorporate similar features into its own Notes app.
Seeing double
It's hard to hard to overstate how much Apple's Spit View for the iPad feature simplifies research (or homework), and it gets better with the Apple Pencil and an app that supports editing tools. Open the document you're reading to take up three-quarters of the screen, and then devote the remainder to whatever note-taking or word processing app you prefer. Everything you need is on a single screen.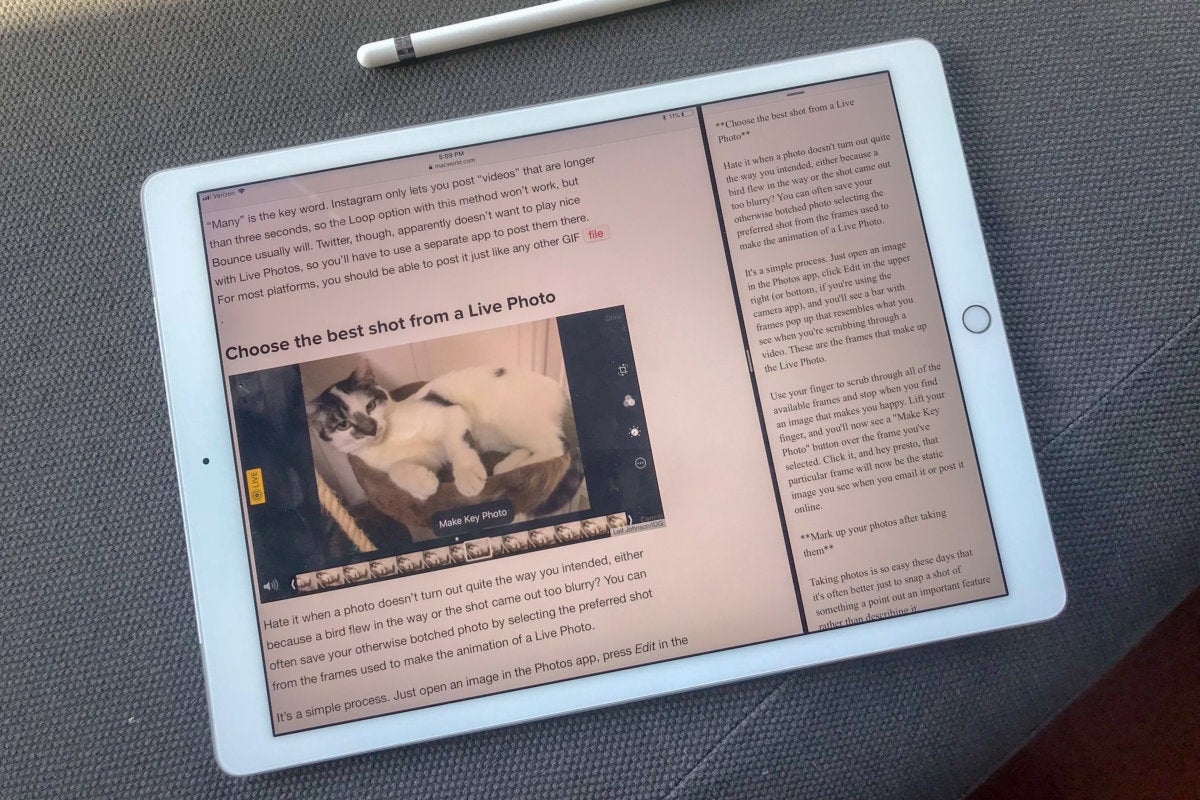 Until then, we're probably all just better off waiting for those cheaper MacBooks that Apple may not have ready in time for today's big reveal. Oh, and while you're at it, Apple? Add a native calculator app.
Note: When you purchase something after clicking links in our articles, we may earn a small commission. Read our affiliate link policy for more details.
Leif is a San Francisco-based tech journalist. He's a big fan of fantasy RPGs, and you can find his previous work on IGN, Rolling Stone, VICE, PC Gamer, Playboy, Mac|Life, TechRadar, and numerous other publications.