Along with the new iPad with Apple Pencil support that's getting all of the attention, Apple used its education event in Chicago on Tuesday to unveil a host of new tools to allow teachers and students to make the most of their Apple devices, including the Everyone Can Create curriculum and Schoolwork app, as well as an expansion of the Classroom app.
Here's what they do and how schools can use them.
Everyone Can Create curriculum
Developed by Apple with input from educators and creative pros, Everyone Can Create is a free resource available to teachers and students that allows for the integration of videos, photos, illustrations, and music into lessons or assignments. Teachers can create interactive lessons, while students can make active projects. It's part of the Everyone Can Code project.
When used with the new 9.7-inch iPad with an Apple Pencil ($329 on Apple.com), the stylus can be used to draw or write directly into Everyone Can Create curriculum.
Everyone Can Create will be available later this spring, and lessons will be available as Today at Apple sessions at the Apple Store.
Schoolwork classroom managment
Teachers currently have access to a variety of classroom management applications. Many of them are web-based, and most of them have serious shortcomings. Apple is joining the fray with Schoolwork, which it says is a better solution.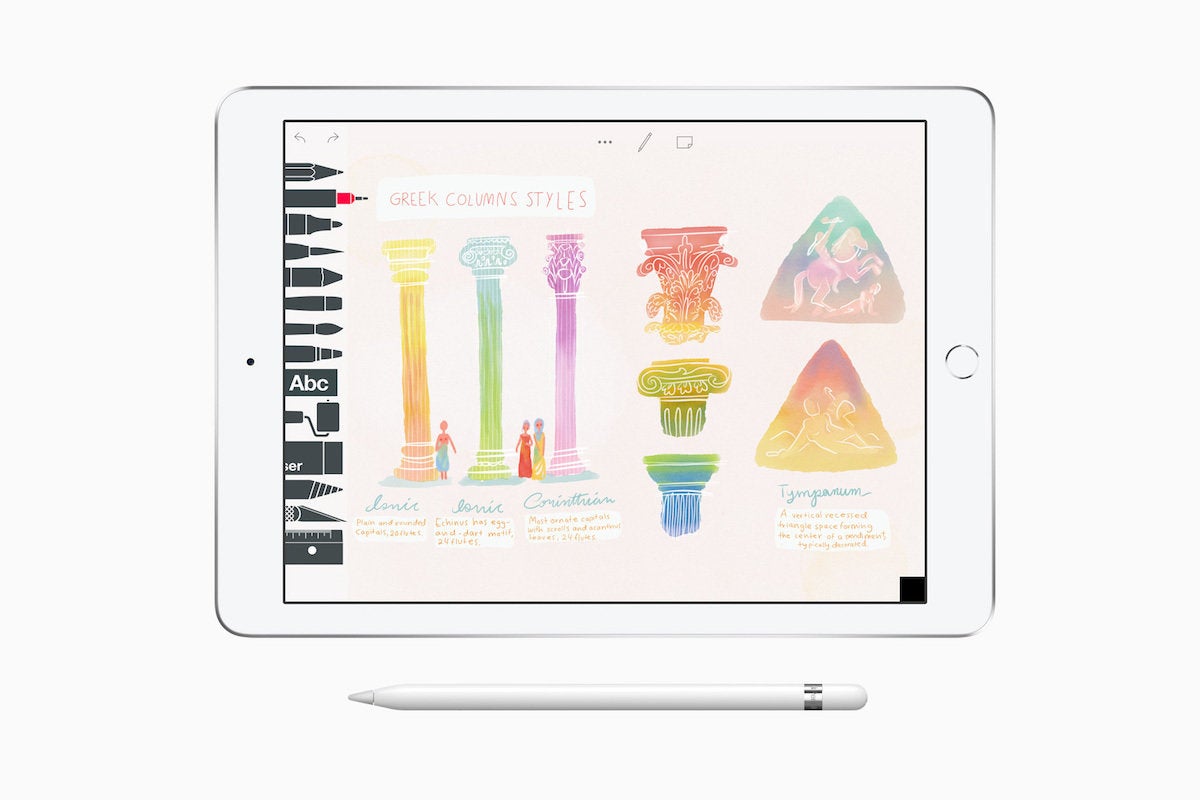 Schoolwork, an iPad app, allows teachers to manage and create class assignments and monitor student progress. A major difference between Schoolwork and other similar apps, Apple says, is that Schoolwork can work with other apps on the iPad that have implemented the ClassKit API. Teachers can use Schoolwork to assign specific tasks within another app, or take students to a specific point within that app. Apps that are currently implementing ClassKit include Kahoot, Nearpod, and Tynker.
Schoolwork integrates into Apple's existing Classroom app, which also received an update.
Classroom for Mac
For teachers who already use iPads in the classroom, the Classroom app is a powerful tool for managing iPad usage. Apple will soon release Classroom for Mac, which will be available as a beta this June.
Classroom can be used to launch apps, books, and webpages on student devices. It also lets teachers see the screens of student iPads, as well as other administrative tasks.