Bloomberg's Mark Gurman, who has a great track record of reporting Apple scoops, wrote a few months ago that Apple was working on a new approach to app development that would let developers "design a single application that works with a touchscreen or mouse and trackpad depending on whether it's running on the iPhone and iPad operating system or on Mac hardware."
Accepting that Apple could change direction at any time and that this project—code-named Marzipan—might not even be announced this year, it's an intriguing possibility. Obviously iOS has a much more thriving app store than the one on the Mac, so if Apple could make it easier for iOS developers to deploy their apps on the Mac, it might help the platform thrive. Merging the approach to developing apps on Apple's two platforms also may make sense in light of the report that Apple may be replacing Intel processors with Apple-designed ARM processors in future Macs.
A lot of rumors and speculation, to be sure. But let's go back to the root premise of this entire story: The Mac could be improved if it was much easier for iOS developers to bring their apps over. Which got me thinking, what iOS apps do I use today that I wish were on my Mac?
It turns out there are a bunch. And an awful lot of them are apps that back services that are available on the Mac only within a web browser. I like Safari and Chrome just fine, but a web interface is still just a web interface—and it's an awful lot more convenient to keep an app open than to manage web browser windows. And of course, custom-built apps tend to offer a much richer experience than a fall-back website.
Apps with Picture in Picture support
Top on my list is MLB At Bat, one of my favorite iOS apps since the App Store first opened. Major League Baseball's website offers the features of the app on various pages, but it's not nearly as streamlined and whizzy as the view from the MLB At Bat App. And while MLB's recent switch to HTML5 video means you can put game video into a Picture In Picture window on a Mac, it's not supported and a little bit of a hack. I'd love to run MLB's app and call up audio and video streams, as well as Picture in Picture video, without worrying about leaving that particular browser window open.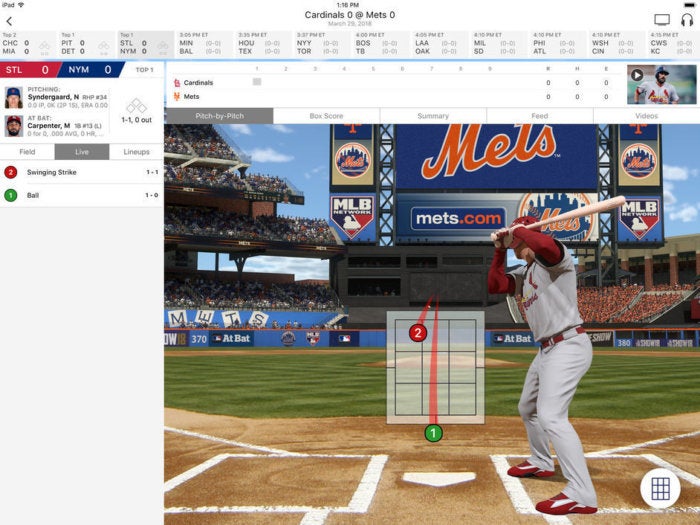 A bunch of other video apps also fall in this category: HBO GO, my Xfinity cable app, and others would be better on Mac with Picture in Picture support. Also many iOS apps allow you to download video for offline viewing, which is helpful if you're about to go on an airplane—but not on the Mac. Netflix, Amazon Prime Video, and the TiVo app fall into this category.
Apps for smart home devices
Smart-home devices often come with mobile apps but offer a webpage (at best!) for Mac users. My Arlo security cameras are viewable via browser (if you've got Flash installed), but I'd rather not run Flash and I'd rather just call up the Arlo app instead of having to log in and click around the Arlo web interface.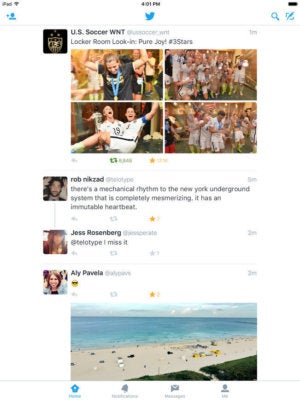 Apps for social media
Speaking of web interfaces, I'm a believer that a dedicated app makes using a social-media network better, especially if you can add push notifications to the equation. Twitter's website doesn't measure up to a Twitter app, and while the company still makes one for iOS, it's ditched its Mac app. Maybe this would be a chance to bring it back? And as for Facebook, it's never been anything but a website on the Mac—and if I'm going to use Facebook, I'd much prefer it in app form.
iOS tools that would be great on the Mac
iOS apps aren't just there to provide better views into a web service, though. There are some iOS apps that are excellent and that I'd jump at a chance to use on macOS. Foremost among them is Ferrite Recording Studio, a $20 audio editor that I find just as capable at podcast editing as Logic Pro X, which costs $199. If Ferrite worked on the Mac, I'd strongly consider making the switch from Logic—and I'd recommend it to everyone I know who's still using the free GarageBand to edit podcasts.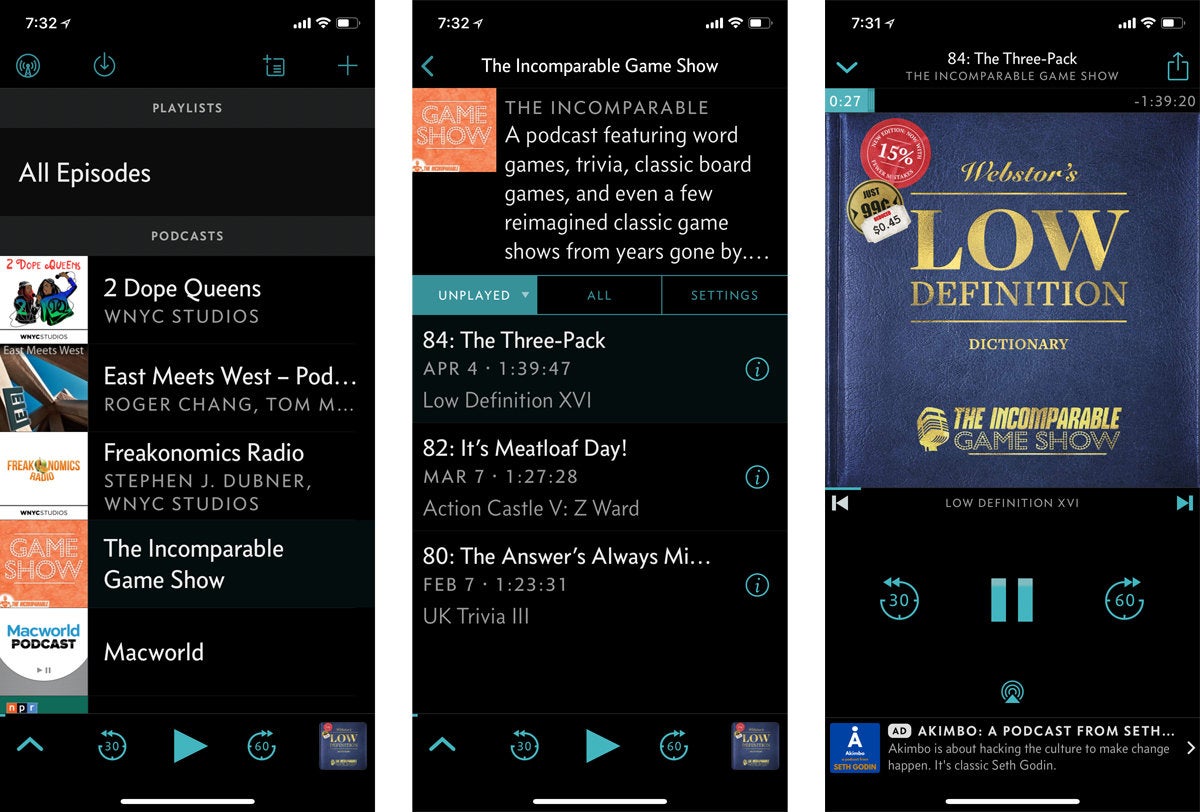 Marco Arment's Overcast is my podcast player of choice, with its high-quality audio speed-up and silence-removal features. But I know an awful lot of people who listen to podcasts on their Mac, and if you're an Overcast user you're limited to a web interface with no audio features at all. (You could also use iTunes, an app whose podcasting features fossilized more than a decade ago.)
Then there's the big fish: Apple itself. I can't control any of my HomeKit devices from my Mac, so how about a version of the Home app for the Mac? The Find My Friends feature in Notification Center is okay, but it's not nearly as useful as the Find My Friends app on iOS… not to mention all the functionality of the Find My iPhone app.
If Apple brought the iOS version of Messages to the Mac, maybe I could see all those fun message effects that currently just display as text, because Apple's failed to keep feature parity across the platforms. And of course, Apple could bring over its own Podcasts app… as well as its TV app and maybe even its Music app.
And I'm leaving out all of the games that run on iOS and are nowhere to be seen on the Mac. Alto's Adventure? Flopflop Solitaire? Forget it—they don't run on the Mac. Why couldn't they?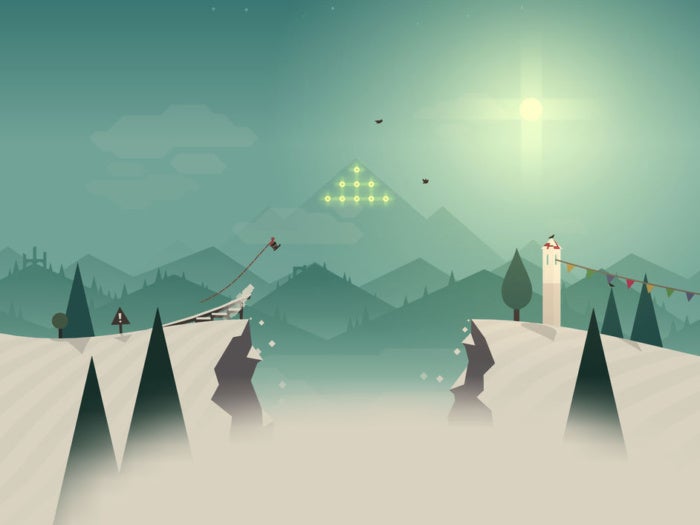 Will it be easy to adapt iOS apps to the Mac? Probably not. Will every iOS developer take the plunge? Probably not. But does the reported Marzipan project at least have the possibility of making the Mac a richer, more vibrant platform? From where I sit, the answer is yes.