Apple's camera app is just fine. It's fast, and simple, and offers a few nifty features like panorama shots and slow-motion video. But if you really want to make the most out of your iPhone photo and video experience—if you want more than "just fine"—you're going to want a third-party camera app. From precise expert controls to top-notch filters and the ability to save RAW images, there are lots of great reasons to keep a couple of camera apps on your home screen.
A lot of these apps cost a few bucks, and even the free ones usually have paid add-ons. Don't let that scare you off! Snapping photos is one of the most important features of our iPhones, and the ability to do it better is worth a few bucks. We tested over a dozen popular camera apps, and while many of them are great, we feel these are at the top of the pack.
Ideal for pros: ProCam 5
If you know your way around a DSLR, you'll really appreciate ProCam 5 ($5.99, in-app purchases). There are lots of camera apps that aim to replicate the features of high-end cameras, but ProCam 5 edges them out with an intuitive and fluid interface.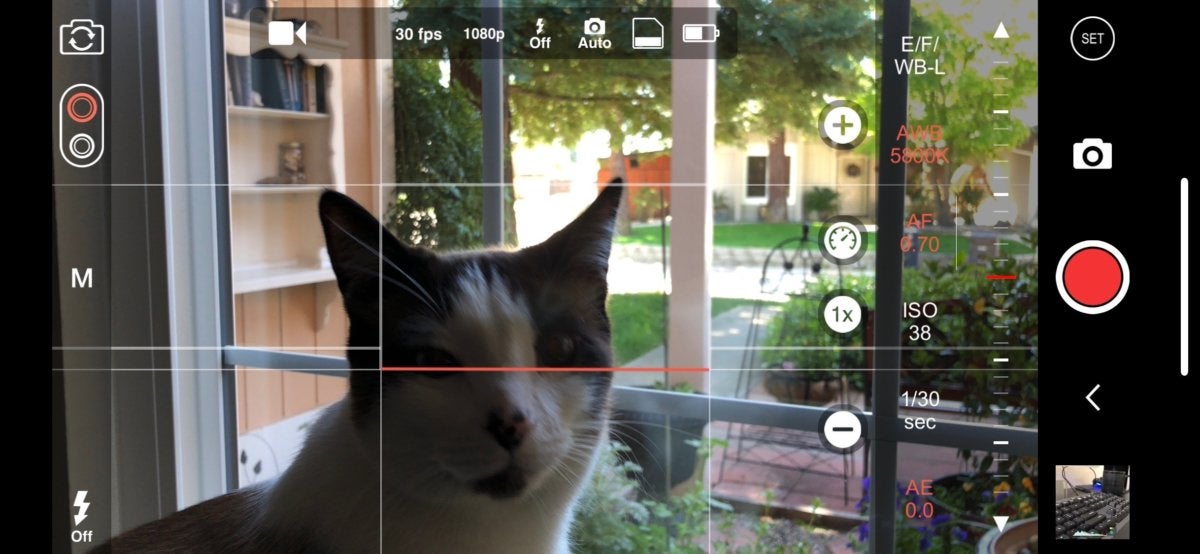 You get all the features and modes you'd expect, like exposure adjustment and locking, ISO priority, shutter priority, HDR, several long exposure modes, shutter timers, anti-shake shutter, and of course RAW and RAW+JPEG formats. But where other apps tend to hide some of these things deep in an options menu, most of ProCam 5's features are quickly accessible in the main interface.
I really appreciate the zebra striping and focus peaking features (two advanced features I use often on my interchangeable lens camera). I also love the way you can adjust the colors of interface elements and time stamps.
ProCam 5 has plenty of great video modes too, from slo-mo to timelapse. Battery and storage space indicators on the main interface are the kind of thoughtful touches that you'll really appreciate if you use your camera a lot.
The price is reasonable, too. $5.99 may seem a little steep, but many competing camera apps require in-app purchases for a lot of their core features, while ProCam 5's in-app purchases feel truly optional: a couple of filter packs for the image editor, and a pair of super-high-quality 4K video recording modes (regular 4K recording is included in the base price).
A step up from the default app: Halide Camera
If you don't really know your way around a big interchangeable-lens camera, but you're ready for something with more options and features than Apple's default camera app, I recommend Halide Camera ($5.99).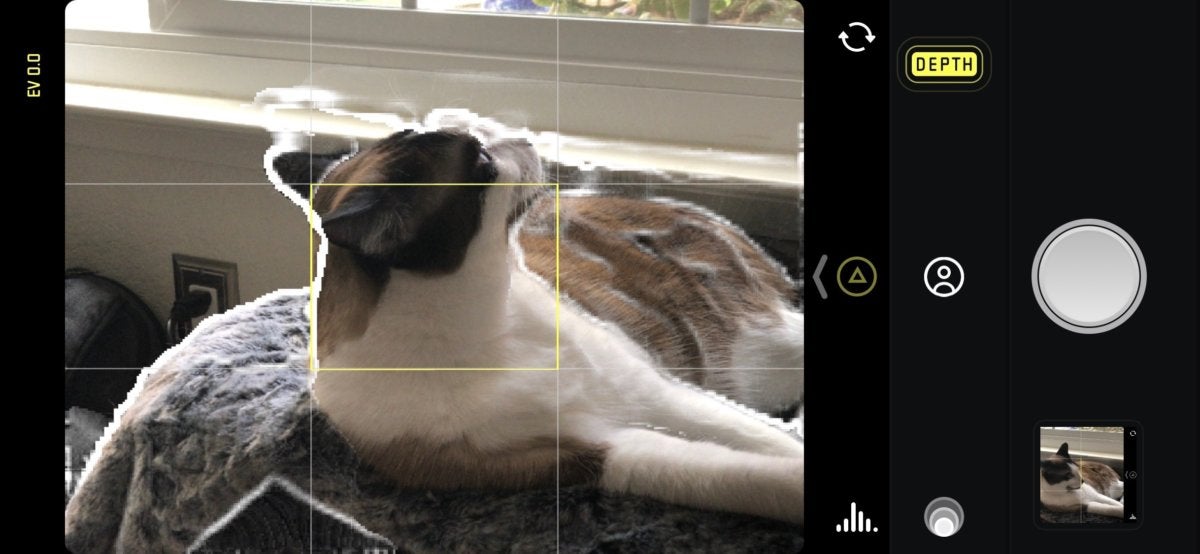 It's not nearly as feature-rich (or daunting) as the apps that aim to simulate the DSLR experience on your phone, but it's super-slick interface gives you plenty to work with. There's a killer portrait mode camera (that supports the TrueDepth camera on iPhone X for selfies), and even a nifty AR mode to see those images stretched out into 3D space.
You can capture RAW, TIFF, HEIC, or JPG images. Dial in the manual focus with a helpful focus peaking mode. The grid view has a nice built-in level, and you can manually control shutter speed, white balance, and ISO if you want. Turn on the subtle histogram to get a feel for your shot's exposure.
The whole thing is designed to give you more options while remaining simple enough to use with one hand. It's the perfect app for those who are only used to taking photos with their phone and just want to take a nice step up from Apple's default camera app.
Halide is all about photos, though. If you want to step up your video game, you'll need to look elsewhere. That might make the $5.99 price feel a little high, but there are no in-app purchases, and the speedy and slick Halide interface makes taking photos with it a delight. That's got to be worth the price of a latte.
Creative filters for social sharers: VSCO
VSCO has a lot of devotees, and with good reason: Its combination of filters, effects, and editing tools makes it easy and fun to get really creative with your photos. If you can't stand the #nofilter life, VSCO is for you.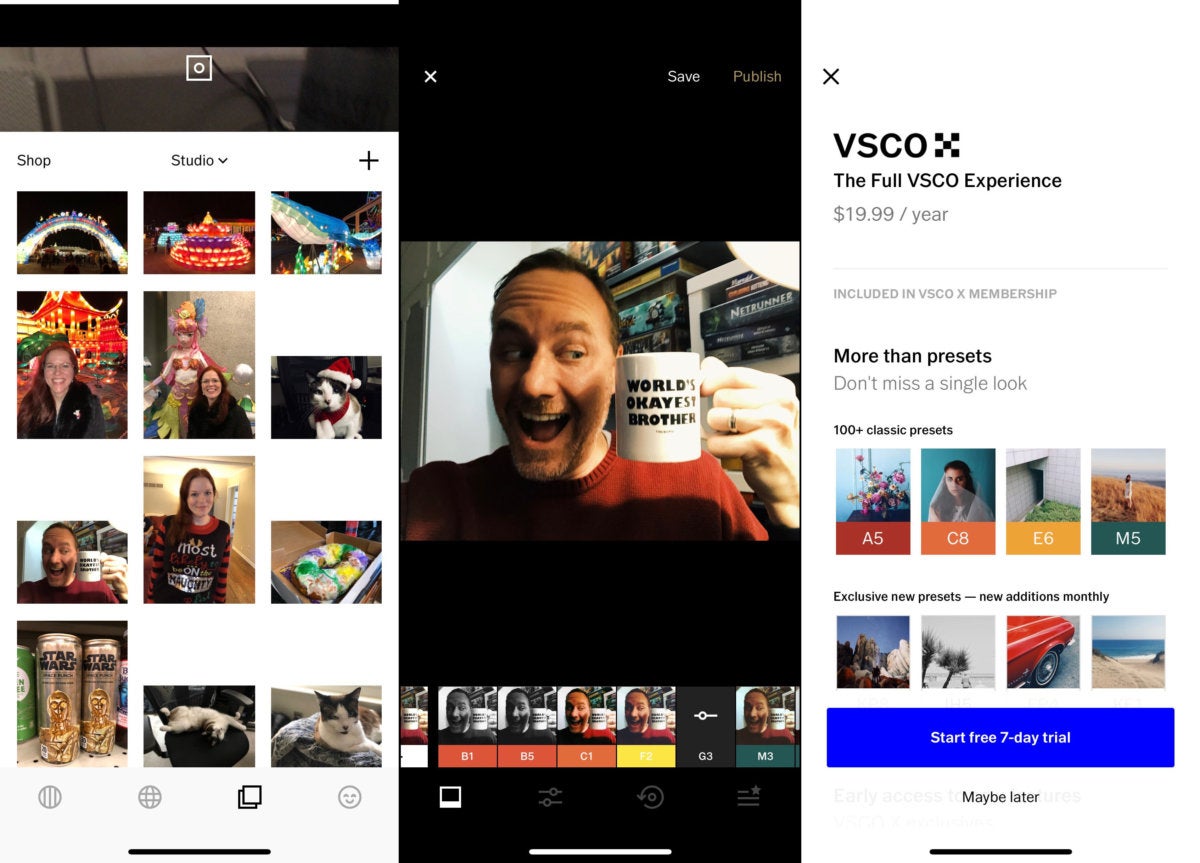 You get an absolutely crazy variety of image manipulation tools here. Exposure, contrast, clarity, skewing and straightening, temperature, skin tones, vignette, and a whole lot more. While VSCO focuses on the post-shot editing experience, its built-in camera is plenty capable. If you want, you can adjust focus, white balance, ISO, shutter speed, and exposure. Newer iPhones can shoot in RAW, too.
There's one big catch: VSCO is a free download, but you only get a handful of filters in the free version. Because VSCO is trying to build a photo-sharing community, you have to sign up for a (free) account before you can even use the app. And then, if you want to unlock its real power, you have to subscribe to VSCO X, a $19.99 annual service that gives you access to all of VSCO's filters and tools. There's a ton of stuff there and it's updated quite often, so the price isn't crazy if you're the kind of person who endlessly fiddles with your photos.
You can spend a few bucks at a time to buy packs of filters individually if you don't want to subscribe, but $2.99 here and $3.99 there will add up quickly. If you can get past the sticker shock, VSCO can take your Instagram feed to the next level.
Pro tools for videographers: FiLMiC Pro
When Sean Baker shot Tangerine and Steven Soderbergh shot Unsane on iPhones, what app did they use? FiLMiC Pro ($14.99, in-app purchases).
There's a reason that video intended for the big screen seems to always be shot with FiLMiC Pro, and it has nothing to do with the incredibly obnoxious capitalization in its name. This app gives you more control over your video recording process than just about anything else out there. It delivers truly professional tools for those that really know their way around a video camera.
I'm talking about zebra stripes, false color, and focus peaking. Waveform monitoring. True LOG gamma color. Variable speed zoom. Cinematic aspect ratios like 17:9 and 2.39:1. Multiple frame rate options. You can even pick which of your iPhone's microphones you want to record from (or use a Bluetooth mic) and choose from several different audio codecs.
If you're not really into shooting video, you're going to find FiLMiC Pro pretty daunting. But those are the sort of hardcore features that make the app stand out. If you need to shoot professional video that you're going to take into Final Cut or Premiere, can get real work done with this.
Turning your iPhone into a pro video camera isn't cheap. At $14.99, it's one of the pricier options on the App Store. And if you want live adjustments for gamma curve controls, shadows and highlights, hue and saturation, and the like, you need to shell out another $9.99 for the Cinematographer Kit in-app purchase (which only works on iPhone 7 or later phones). It's a small price to pay for getting the kind of footage you can turn into a truly professional finished product.
Other camera apps to consider
There are plenty of great camera apps for the iPhone. These didn't make our short list of the very best, but they're worth checking out.