Throughout much of its early life, Apple made printers. They were pretty good! Hell, the original LaserWriter was a groundbreaking advancement in home desktop publishing. Eventually, third-party printers with razor-thin profit margins flooded the market, and they worked fine with Macs, so it became a fool's errand for Apple to continue trying to make its own.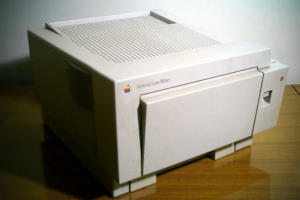 Apple simply shouldn't hold on to everything it does forever, even if it's capable of making a good product. There comes a time when the company should re-evaluate the changing technology landscape and cut the dead weight from its product lineup so it can focus on new opportunities and reinforce what really works, just as it did with printers and Xserve rack-mounted blade servers.
As Apple continues to grow into new areas (like headphones, streaming TV programming, and…cars maybe?), I humbly submit that it's time to retire these five products.
AirPort routers
Believe it or not, Apple still sells three wireless routers: The AirPort Express, AirPort Extreme, and AirPort Time Capsule. The Express only supports 802.11n and the other two support 802.11ac. When released, they offered competitive performance, but were held back by a frustrating lack of settings with a really obnoxious interface.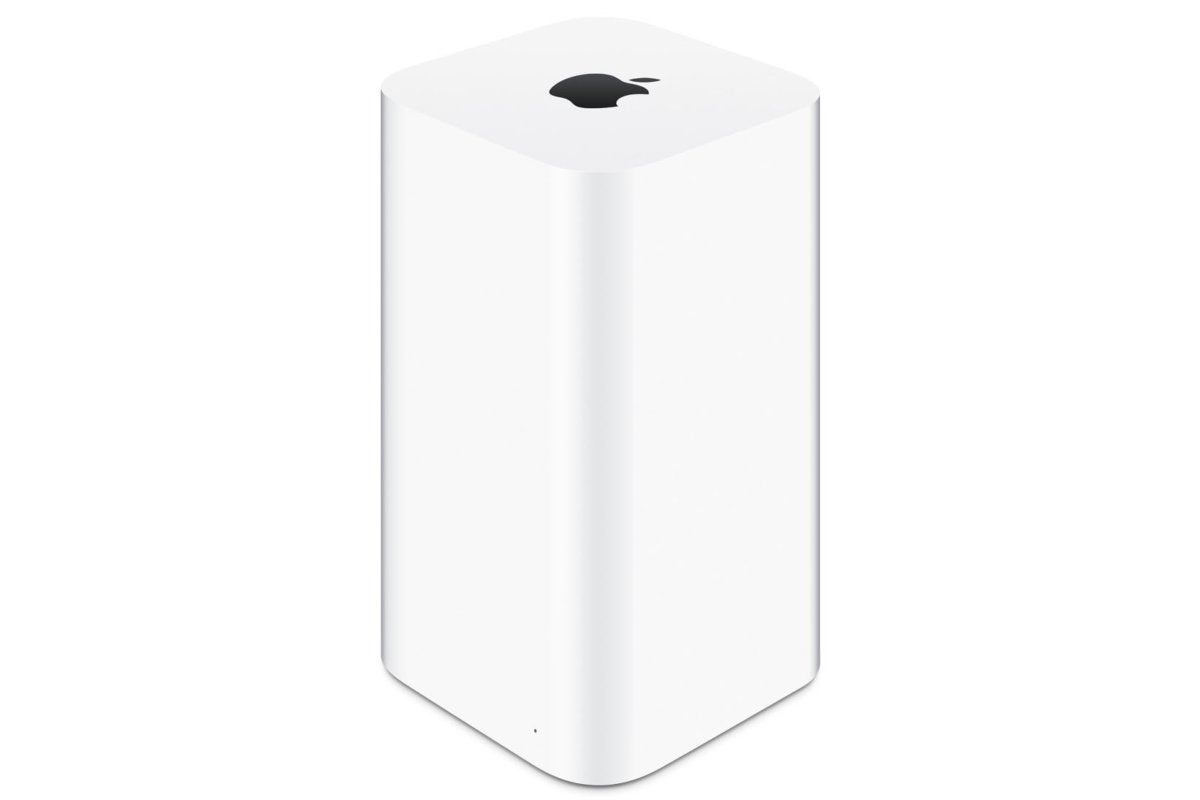 Nothing has changed with these products in five years. The Wi-Fi networking world has since moved on to 802.11ad, and the new hotness is home mesh networks. If Apple's not going to innovate in networking, it should just leave the market entirely.
In 2016, it was rumored that Apple had killed off the wireless router division. With the importance of firmware updates to router security (especially the Time Capsule, which houses a ton of your data), it seems irresponsible to continue selling three routers, two years after the team developing them has been disbanded.
Frankly, routers were never really a good fit for Apple's core competency: designing beautiful products that are easy to use. Routers are usually hidden away, and while they should be easy to set up, troubleshooting the vast array of Wi-Fi enabled products out there often necessitates access to advanced settings. That's not really Apple's modus operandi.
I would love to see Apple replace these routers with a new network storage product. Instead of a router, Apple could make an affordable, compact, quiet, energy-efficient network attached storage (NAS) device with hot-swappable drives. It could store Time Machine backups, serve as a media server, provide fast access to big data stores like video projects…all the things NAS boxes do today. Just plug into your existing network via ethernet and you've got a "zero-configuration" way to store tons of data on your network. Currently, the NAS market seems to jump from "hey this is basically just a USB hard drive" to "it's how big and costs how much?" with few decent options in-between. Apple could be the company to convince average home users that a NAS fits into their lives.
iPod touch
I know, I know… "I love my iPod touch!" At the very least, it's an affordable way to give young kids an "iPhone" that isn't really an iPhone, right?
But Apple clearly has no intention of keeping the iPod touch up to date. The current model has a really dated and crummy camera, a nearly four-year-old A8 processor, and a home button. That's right, not TouchID, a home button.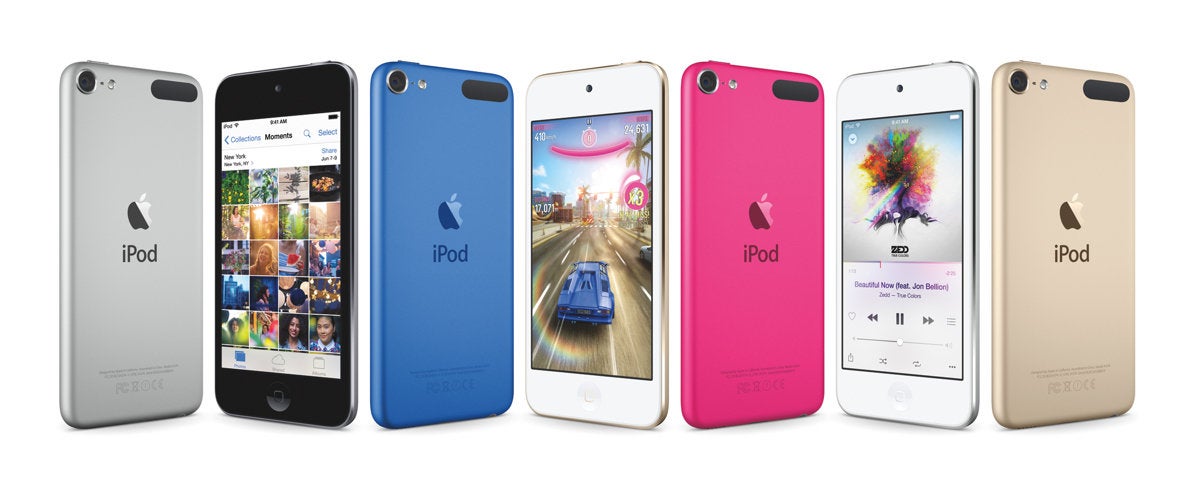 It's like spending $200 to $300 for an iPhone 6 without any sort of cellular capability and no Apple Pay. Nobody wants their kids racking up a bunch of data charges, but it might be nice for them to have the ability to call you in an emergency, right?
In the age of digital subscription music services, the need for "iPod" devices to hold our music and run apps just isn't there. And if you need a not-iPhone for your young kids to use apps, an affordable iPad is a much better choice. Even a refurbished old iPhone with a very limited data plan would be a better idea (if Apple would only get its parental controls features up to speed).
Mac mini
The Mac mini has a small but vocal coterie of die-hard fans, many of whom seem to think it's a more popular product than it really is. Die-hard Apple enthusiasts are in love with the concept of a Mac they can buy for "just" $500 to use as a streaming media server or hook up for their computer-illiterate parents to check email. I get it. I just think the Mac mini is a really poor expression of fulfilling those needs that, and that Apple clearly doesn't care about it much.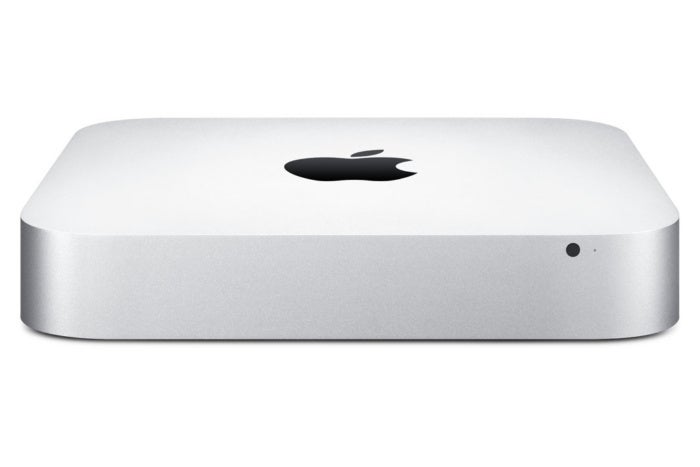 The Mac mini is old and overpriced. It's got an ancient processor, not enough RAM, and not enough storage. It's not even as affordable as it seems once you start looking beyond the basic configuration and consider that you'll also need a keyboard, mouse or touchpad, and monitor to use with it.
For those that want Mac minis to run as media and storage servers, I submit that a new NAS device would better serve that purpose (see AirPort routers, above), especially as Mac mini storage is so limited in today's world of 1080p and 4K video. If what you want is an affordable stand-alone Mac, I think Apple should go one of two ways: either give us something truly powerful and modern (an Apple version of the Intel NUC) or go the other way and innovate in portability.
Remember Intel's Compute Stick? That was a neat idea that fizzled out just before it got good. With Apple already so focused on wireless peripherals and cloud services, I think they could really make something of this idea.
I'm not saying that I hate the Mac mini and all it stands for. I'm saying Apple needs to either take it seriously, delivering more innovation than just a simple spec bump, or drop it entirely. It's time to fish or cut bait.
iPad mini
As we creep up on the third birthday of the iPad mini 4, the most recent iPad mini, it's worth asking the question: Who exactly is this for anymore?
When the iPad mini made its debut in 2012, it made a lot of sense. The iPhone 5, with its 4-inch display, was just too small for extended reading or video watching. Big phones were not popular yet: the Galaxy Note was only a year old and still a niche product. Phones were too small, and iPads were really big and heavy—too much to hold comfortably in one hand while reading an ebook.
But times have changed. All phones are much bigger now. The iPhone 8 Plus has a 5.5-inch display (the same size as the Galaxy Note II, released around the same time as the iPad mini). If you feel like you really need the iPad mini's larger 8-inch display, you might as well go for the full 9.7-inch iPad, which weighs a lot less than the iPad of 2012 and it supports Apple Pencil, further distinguishing it from the iPhone.
Apple only sells the 128GB model of the iPad mini 4—a small concession for charging $70 more than the starting price of the much better 9.7-inch iPad.
There is something to be said for having iOS devices at every conceivable display size, from 4 inches to 12.9. But with phones getting bigger and bezels getting smaller, this just isn't a gap that really needs filling anymore. Reducing the overall size and weight of the regular iPad, without trimming the display size significantly, should be Apple's priority from here on out.
iTunes
Yeah, you heard me: iTunes. iTunes has become a bloated, slow, buggy, convoluted mess. It's a store, it's a music management and playback app, it's internet radio, it's a podcast manager, it's a video player, it's a device manager, it's a floor wax. What started as a simple music store now performs so many disparate functions that it's crumbling under its own weight. It's time for iTunes to go.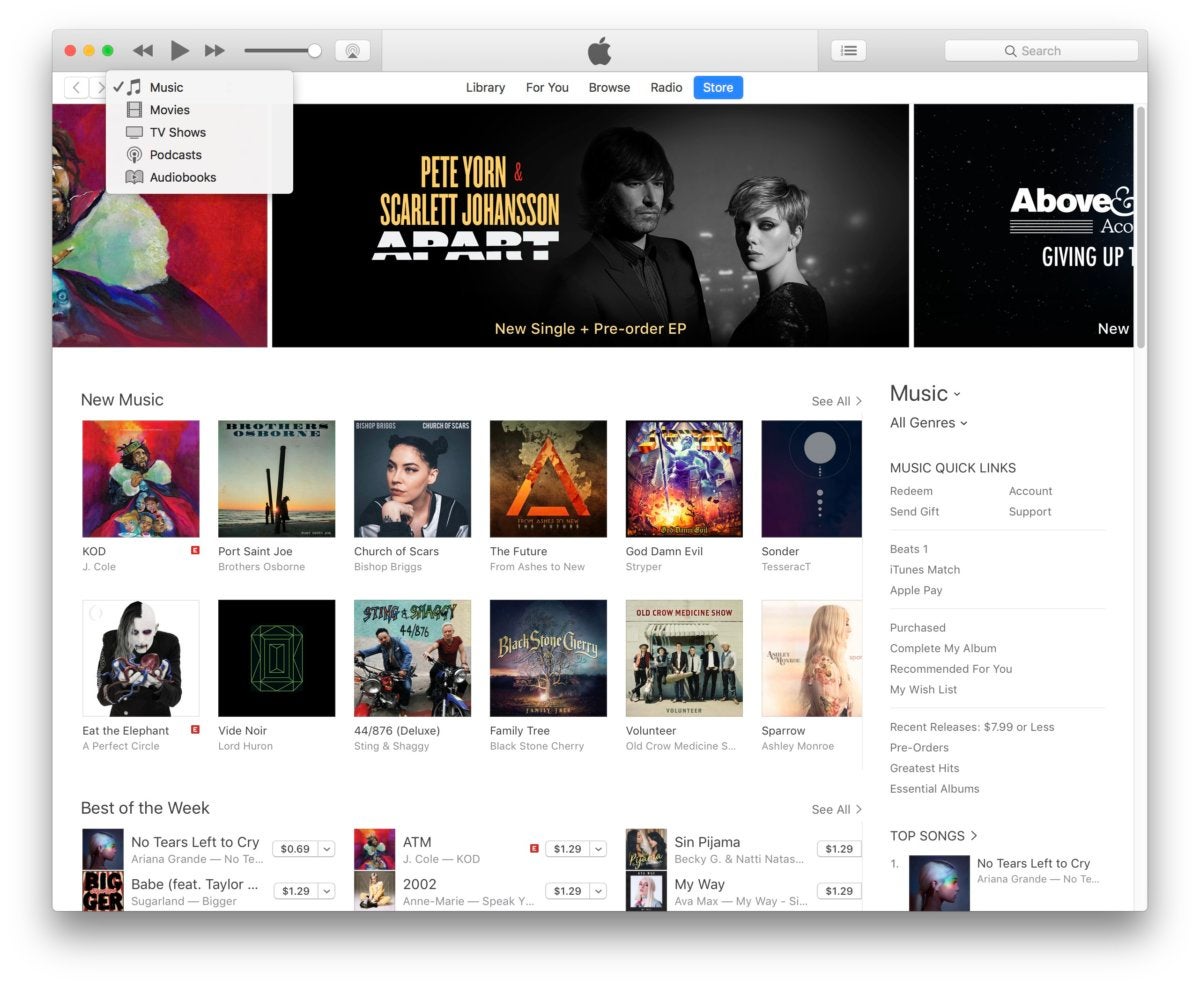 I'm not suggesting that Apple jettison all of iTunes' capabilities, mind you. I just think it's time to replace iTunes with a set of more focused applications.
iOS provides a good floorplan for how to replace iTunes. It has broken all of the iTunes features into: Music, TV, iTunes U, Podcasts, iBooks, and a very focused iTunes Store app just for buying audio and video content.
On the Mac, Apple should break up iTunes into the same suite of apps that have the same overall functions, with the addition of a Device Manager utility for performing local backups and loading firmware onto iOS devices. Apple could stash the utility for adding music to legacy iPod devices in the Music app (perhaps surfacing it only when an iPod is connected). Apple doesn't need to replicate all of these apps on Windows—just Music, the store, and the Device Manager, really.
Not only would mirroring the iOS suite of apps on Mac make it easier and more intuitive to jump between platforms, it would enable new Handoff scenarios that aren't really possible today.
Given Apple's very ambitious foray into original video content, the company is probably going to need a more focused video app, anyway. On iOS and Apple TV, that may mean simply rebranding and redesigning the TV app, but on the desktop…well, the last thing iTunes needs is to also be the place you find what to watch among hundreds of hours of original Apple programming. Content discovery is already a bloated nightmare in iTunes without adding yet another layer.
Killing off iTunes would undoubtedly be a big deal. Some edge-case features would likely go missing from the new apps, and hardcore fans would tweet about it non-stop. But there's way more upside, with less harm to current users, than removing the headphone jack, and Apple had the "courage" to do that.
Honorable mention: Designed by Apple in California
This is such a small, niche product that it hardly seems worth mentioning. But if there's an image problem with Apple, it's that the company appears to have and overwrought sense of self-importance. Some people feel that Apple fosters an unearned perception that it never makes a mistake, never produces any product that is anything less than a flawless work of art.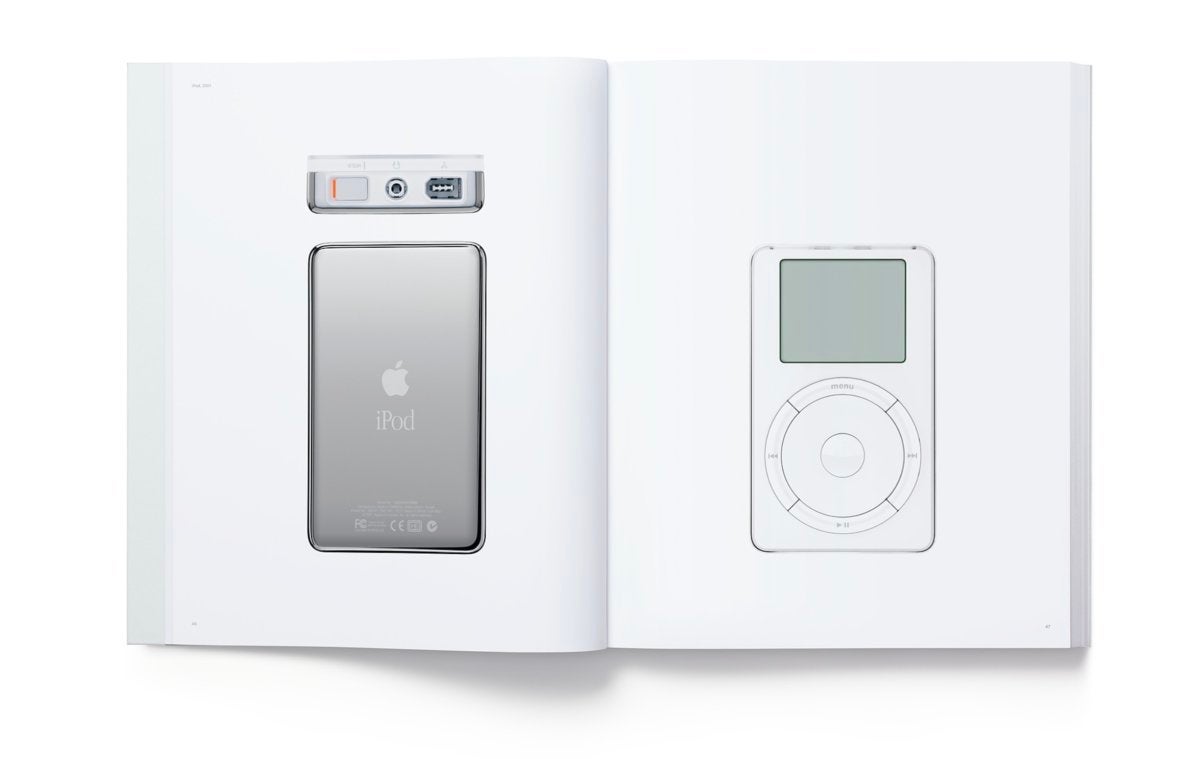 It's the kind of attitude that anyone who has ever used an Apple mouse can tell you is hilariously off-base. Should Apple learn to express a little humility? Perhaps. But it's not doing itself any favors by producing an art book that costs $200 or $300 (depending on the size) that is nothing but page after page of pretty photos of its own products. No words, no "this was our thinking behind these designs" explanations.
Just a comically overpriced book that exists as if to say, "our products are so amazing that simply looking at them will bring you and your family hundreds of dollars worth of joy!"