It's a small thing, but it can be annoying: Apple automatically generates calendars for holidays and birthdays in the Calendar app for iOS and macOS. Adding to that annoyance for Macworld reader Jeff in New Zealand, is that the U.S. Holidays calendar appears for him on his iPhone, and it has no utility for him. He'd like to suppress its display.
Let's look first at how Apple determines how it picks the holidays appropriate to show for you. Apple says that in macOS it relies on the Language & Region system preference pane's Region popup. In iOS, that's found in Settings > General > Language & Region, and then tap Region.
However, even with the region set as you like it, you can choose which or whether calendars display in macOS:
Launch the Calendar app.
Choose Calendar > Preferences.
Uncheck Show Holidays Calendar and none will appear. (You can also uncheck Show Birthdays Calendar if you don't want birthdays from your contacts.)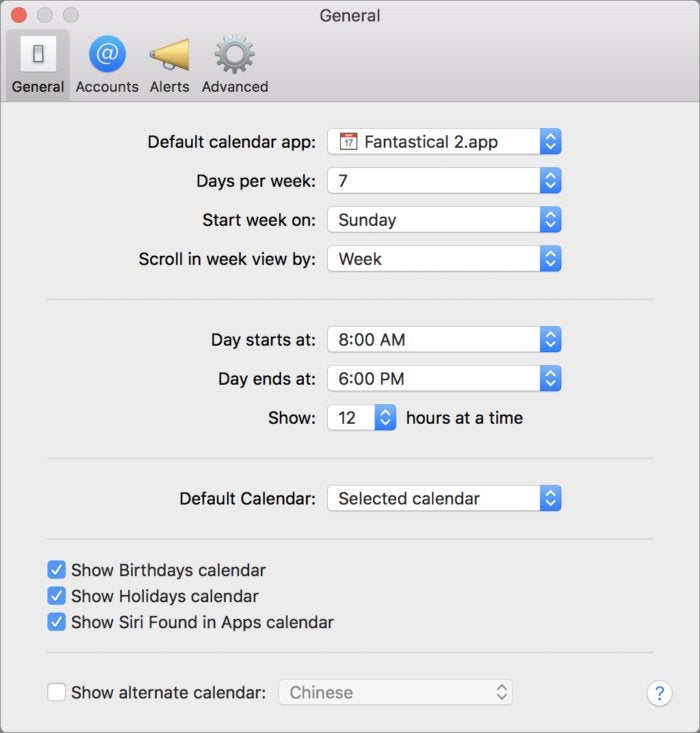 In iOS, however, you don't have this option. But in both iOS and macOS, you can disable calendars individually. What might be confusing Jeff is that this isn't found in Calendar's preferences or settings. Instead, you control it from the list of calendars you display.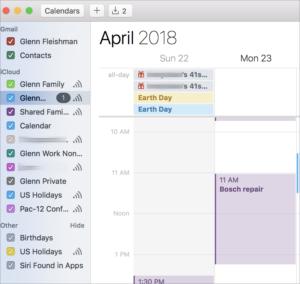 In macOS, launch Calendars, and then click the Calendars button at the upper-left of the window if you don't see a list of calendars on the left-hand side. You can then uncheck individual calendars, including US Holidays or holidays of other regions, and Birthdays.
In iOS, launch Calendars and tap the Calendars button at the bottom of the display. Scroll to find the calendars you want to disable and tap them to remove them.
In both cases, it can take a moment for calendar event to be removed from your active calendar display.
Ask Mac 911
We've compiled a list of the questions we get asked most frequently along with answers and links to columns: read our super FAQ to see if your question is covered. If not, we're always looking for new problems to solve! Email yours to mac911@macworld.com including screen captures as appropriate, and whether you want your full name used. Every question won't be answered, we don't reply to email, and we cannot provide direct troubleshooting advice.