Steve Jobs wanted the iMac G3 to look "good enough to lick," so there's good reason to believe he'd like the deliciously cool limited edition Classic C1 cases Spigen made for the iPhone X. All five cases riff off the "flavored" colors of the late '90s rig that reinvigorated Apple—right down to Bondi Blue—and they're the subject of a 30-day Indiegogo campaign that launches today. Prefer your nostalgia served a little more freshly? The popular case maker is also introducing a similarly designed "Classic One" case for the iPhone X that resembles the first-generation iPhone from 2007.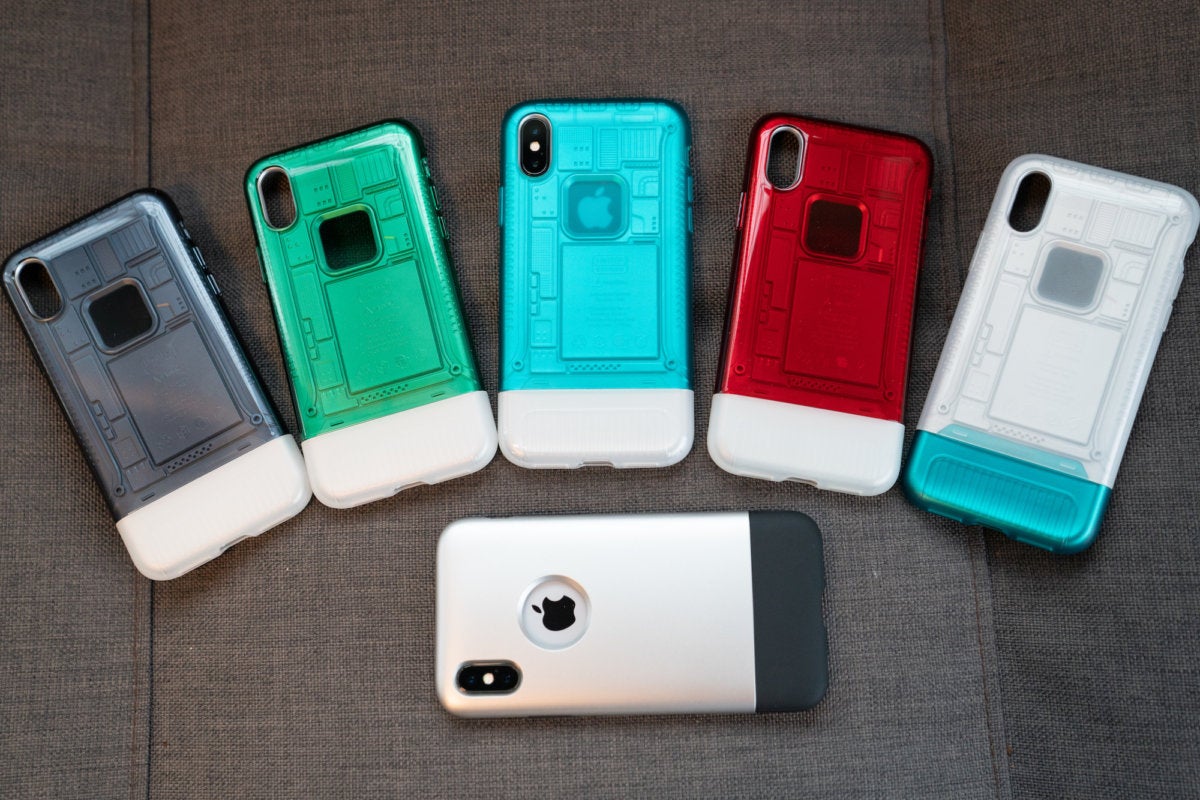 So far, they're the best way to celebrate the iMac G3's 20th anniversary that I've seen apart from reading articles or temporarily swapping out your newfangled aluminum iMac for the colorful rig of yesteryear. The five initial colors for the C1 line include Bondi Blue, Ruby, Sage, Graphite, and Snow (with a Bondi Blue lower section), and Spigen tells me that two more colors will become available as the Indiegogo campaign continues. Spigen didn't offer any clues as to which those might be, but I'd put my money on Grape (purple) and Tangerine (orange).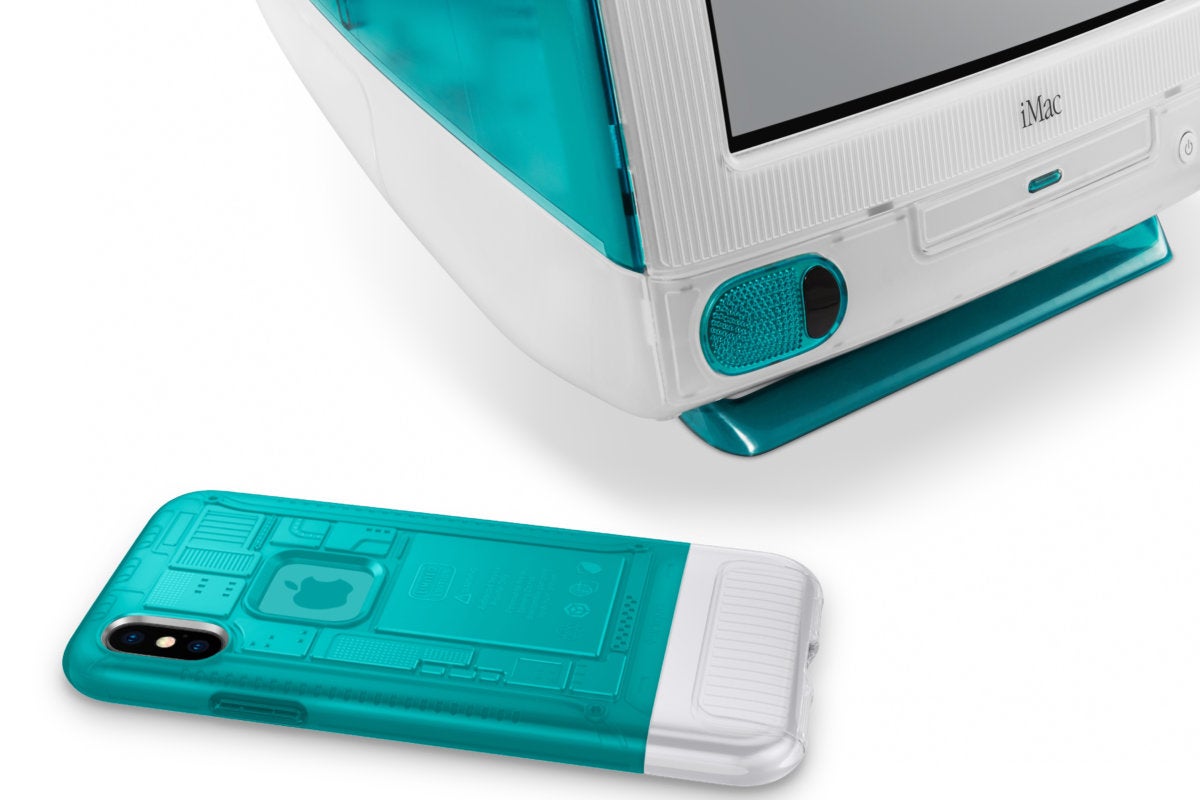 They look good in the photos, but they look even better in person. Sometimes I'll find myself admiring the little details, such as the way the case successfully mimics the iMac's science-fictiony skin under the Bondi Blue plastic, resulting in an experience that reminders me of looking at a shipwreck beneath clear ocean waters. Flipping over the C1 cases, I was pleased to find the classic iMac "Hello again" startup screen etched into the lines that enable Spigen's "Air Cushion" impact resistance technology. (The Classic One merely has some lines about the edition celebrating Spigen's own 10th anniversary.)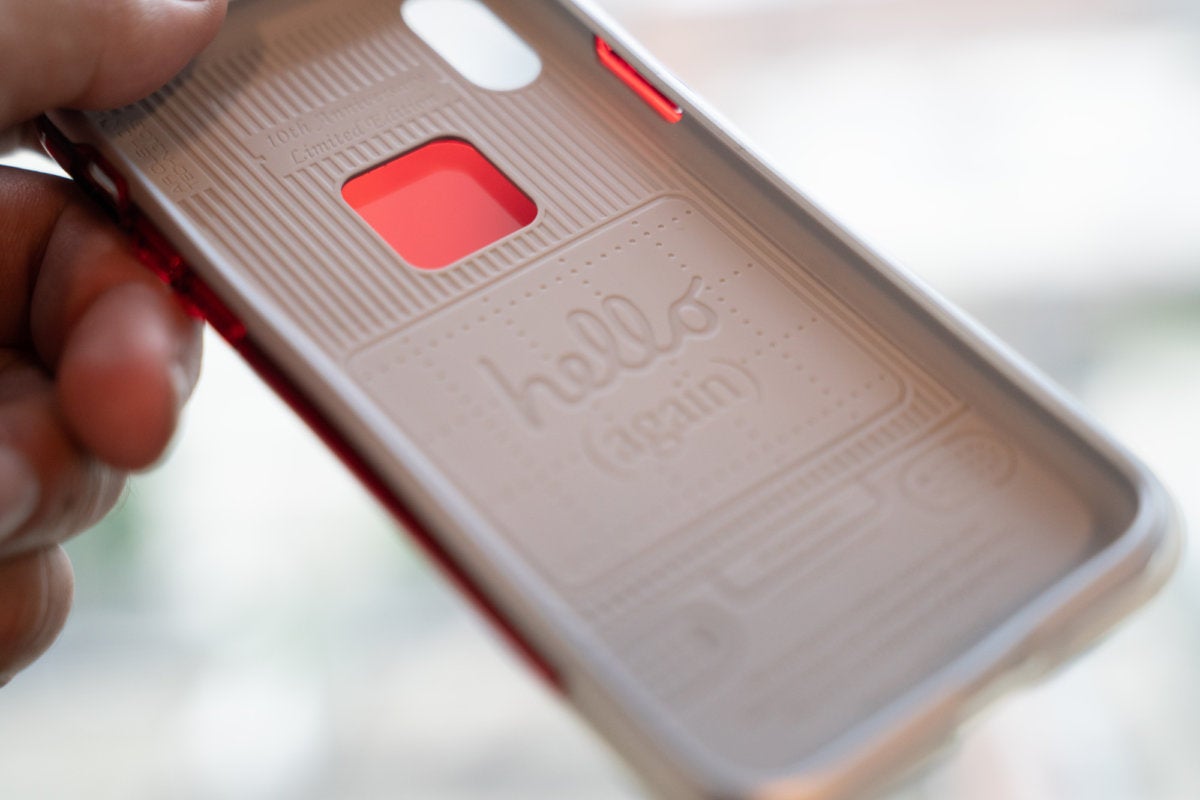 They're tough, too, thanks in large part to the thick plastic and raised beveled edges that add minimal bulk to the phone itself. And it's the brand I personally trust. Cases from other companies may look more luxurious, rugged, or stylish, but every time I've tried another case maker I ended up regretting it. I used to be a prolific screen-shatterer despite being protecting my phone with some super-expensive cases, but as I said in a recent case roundup, I recently accidentally slammed my iPhone 8 Plus into a car door while it rested in a Spigen case and it came out relatively fine. For that matter, I've dropped the thing at least 25 times in another Spigen case and it still looks new when out of the case.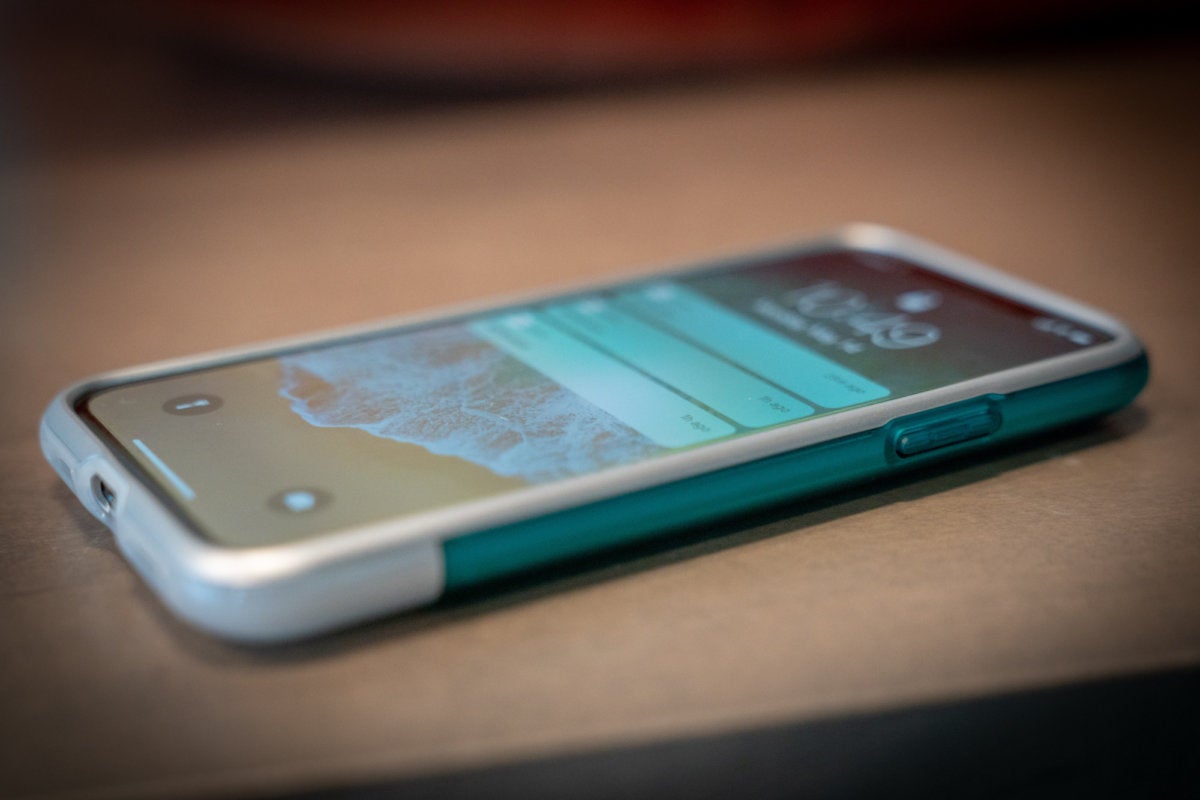 Even so, I was a tad skeptical at first. Spigen's new Classic cases achieve their nifty look with a three-part design, and those three parts promptly fell apart when I first bent the case a tad to fit it on our iPhone X. Suddenly I was having nightmares of this kind of thing happening on a busy San Francisco sidewalk, leaving the $1,000 handset to plummet to the pavement. I'd probably call the resulting shock "the Bondi Blues."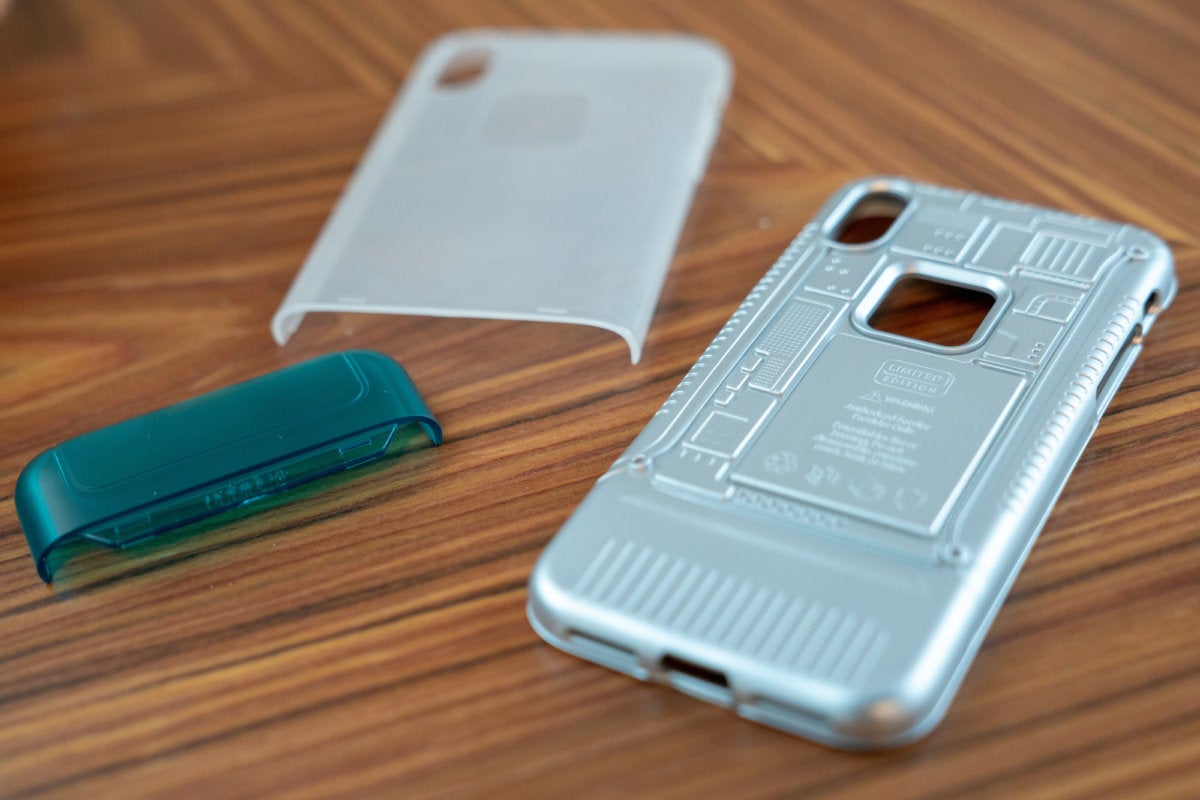 But those worries vanished once the case was snugly on the phone. With the iPhone X inside and adding some solid structure, all three parts locked neatly together and it then seemed foolish to think they could ever come apart. (In fact, I later struggled to get the cases off the phone.) I did notice that the Classic One case seems stronger in this regard, as the faux aluminum plastic casing used to mimic the original iPhone is a little sturdier than the transparent material used for the C1 cases.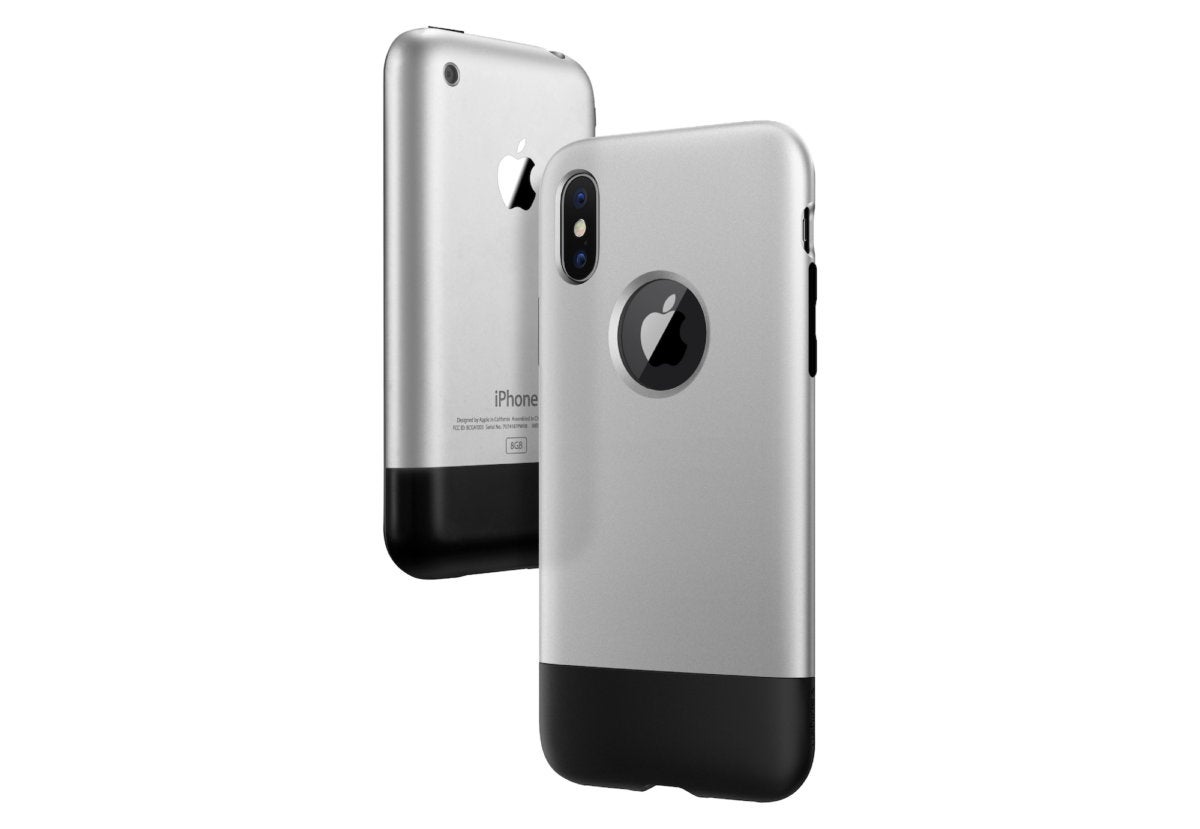 Early prices start at $18 for the individual C1 cases, but they'll go up in the coming weeks as the Indiegogo campaign goes on and supplies start to diminish. If you'd like to have all five colors at once, Spigen is also offering a Multicolor Classic C1 iPhone X Pack that starts at $70. Here's the full run-down of starting bundles and prices:
Base perks (no claim limit):
Classic C1 (iMac G3 case): $25
Classic Edition (iMac G3 case + iPhone 2G case): $35
Classic C1 + Classic One + wireless charger bundle: $70
Multicolor Bundle w/ Classic C1 x 5 cases: $80
Super Early Bird:
Classic C1 (iMac G3 case): $18 (100 claim limit)
Multicolor bundle with five Classic C1 cases: $65 (20 claim limit)
Early Bird perks:
Classic C1 (iMac G3 case): $22 (200 claim limit)
Multicolor bundle with five Classic C1 cases: $70 (50 claim limit)
The iMac G3 was a head-turner, and these new cases are no different. They're perfect cases for celebrating Apple's past while partaking in its present, and maybe—just maybe—they'll be popular enough to remind Apple that it could use some playfulness in its design from time to time.