Legal music acquisition these days seems to be all about subscription services like Apple Music or Spotify, but there are still plenty of reasons to have lots of MP3 or AAC files lying around on your hard drive. Maybe you downloaded them from Bandcamp. Maybe you own CDs and ripped them yourself. Maybe you converted some old bootleg recording. Maybe they "fell off the truck."
Whatever reason you have an MP3 or AAC audio file you want to listen to on your iPhone or iPad, you'll have to first transfer it there. Here's how you do it.
What you'll need
Before you get started, here's what you'll need.
A Mac or PC with the MP3 or AAC file and the latest version of iTunes installed.
A USB lightning cable to connect to your iPhone or iPad, or an Apple Music or iTunes Match subscription.
Adding the file(s) to your iTunes library
Before you add the MP3 or AAC file to your iOS device, you'll have to add it to your iTunes music library. Fortunately, that's incredibly easy.
1. Launch iTunes.
2. Go to the Music section (in the upper left) and then select Library (up top).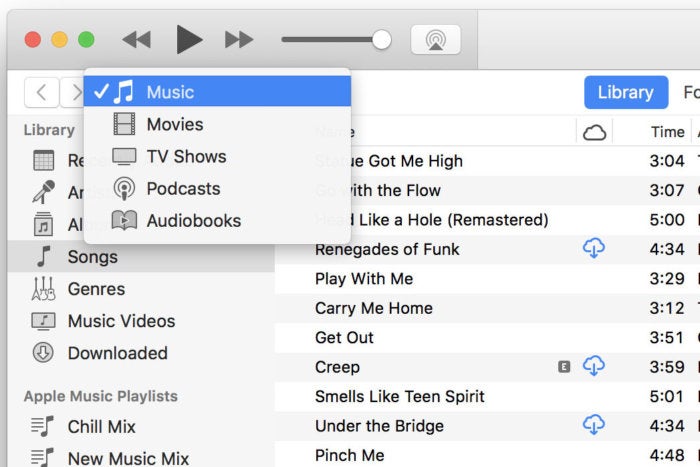 3. Drag and drop the MP3 or AAC files you want to sync from Finder (or Explorer in Windows) into your music library.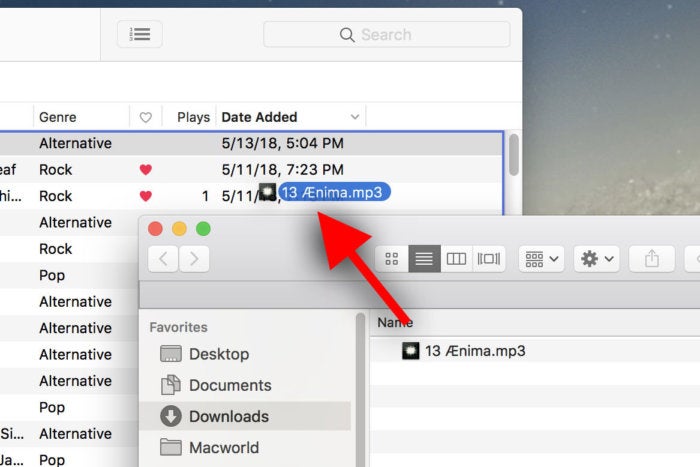 That's it! You should see the music in all your iTunes music lists: Artists, Albums, Songs, and Genres. You can now play those tracks in iTunes on computer.
Syncing the music to your iPhone or iPad
The easiest way to move the music to your iOS devices is to use your iCloud Music Library. If you have Apple Music or iTunes Match, you can store 100,000 of your own songs in the cloud, and access them from any device that is logged in to that same Apple ID.
1. Make sure iCloud Music Library is enabled. Open the Preferences menu: It's on the menu bar under iTunes on a Mac or Edit on a PC.
2. In the General tab, make sure iCloud Music Library is enabled for your Apple ID.
3. Right-click (or Control-click) on the track you want to upload. If you're uploading multiple tracks, select them all first, then right-click.
4. Select Add to iCloud Music Library.
That's all you have to do. Now, when you open the Music app on your iPhone or iPad, you'll find the tracks you uploaded in your Library.
If you don't have Apple Music or iTunes Match, you can still move the tracks to your phone's storage via USB.
1. Plug your iOS device into your Mac or PC with the USB cable, and open iTunes. If necessary, enter your passcode to allow iTunes to access your iPhone or iPad.
2. Select your iPhone from the small icon in the upper left.
3. From your iPhone screen, select Music on the left, then make sure the Sync Music checkbox is checked. You can choose to sync all your music, or just selected playlists, artists, albums, or genres.
4. Click Apply in the lower right to sync your music.
When your iOS device is done syncing, you should see all your music in the Library section of the Music app.
Note: When you purchase something after clicking links in our articles, we may earn a small commission. Read our affiliate link policy for more details.
I have written professionally about technology for my entire adult professional life - over 20 years. I like to figure out how complicated technology works and explain it in a way anyone can understand.