These days cloud storage is all the rage, offering the convenience of access to your digital files without having to clog up your mobile devices' storage. Provided you've got internet access, everything is hunky-dory.
A good cloud storage solution backs up your important documents, photos, and videos, but it also helps keep all your devices in sync. It's a great way to make sure your desktop, laptop, phone, and tablet all have instant access to all your digital content. It should also allow you to access and edit documents from a web browser and easily share files and folders with others.
Owners of Macs, iPads and iPhones will naturally tend to favour iCloud, Apple's own cloud service, because it's so well integrated with those devices' operating systems. Here's our full guide to using iCloud and here is the current pricing structure.
In this article we round up all the best iCloud alternatives: the cloud storage services for Mac, iPhone and iPad that offer the most appealing combination of price, features, security and reliability. If you use Apple products—whether that's just a single iPhone or you're all-in with lots of Apple gear—we think these are the best cloud storage solutions to which you should subscribe.
PROMOTION
Clear the Dropbox application cache with CleanMyMac X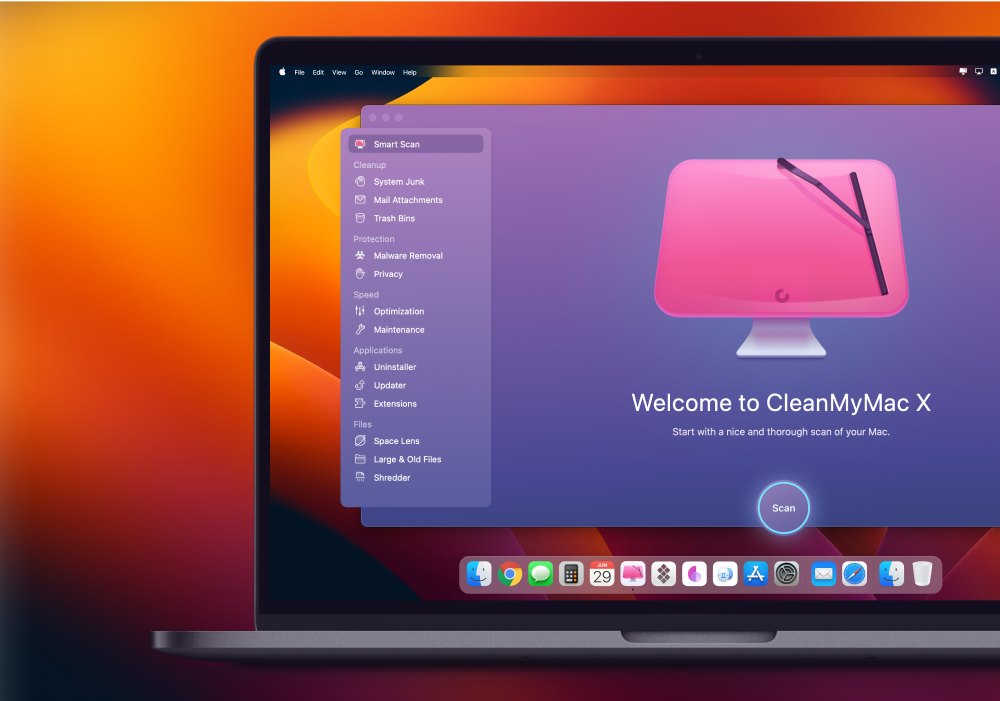 The easiest way to free up the space used by Dropbox is to rely on junk-removing software. CleanMyMac X is a native Mac app that detects large hidden files and knows their typical locations on macOS. Get rid of application caches and files you don't need with a single click.
Cloud storage for Mac: Prices compared
The cloud storage option you should choose depends largely on how much you're willing to pay. If you want free space, Google crushes the competition with 15GB—Microsoft and Apple both need to up their game. The 100GB for $1.99 level is a good deal for most people and equals the capacity Microsoft gives you with OneDrive.
Apple's iCloud gives you 200GB for $2.99, which is the minimum you're going to have to spend if you plan to back up iOS devices to the cloud along with photos and videos. Google matches Apple's price and storage at this level. There's a $0.99 tier below that, but even 50GB will fill up fast when you're backing up your iPhone and all its photos and videos.
If you want to spend ten bucks a month, you'll get 2TB from either Google or Apple, but Microsoft will give you six accounts with 1TB each, plus Office apps. That's a sweet deal.
Dropbox's 2GB is the worst free tier, and its cheapest paid tier is $11.99 a month and doesn't even include all of Dropbox's features.
| Tier | iCloud | Google One Drive | Microsoft One Drive | Box | pCloud | DropBox |
| --- | --- | --- | --- | --- | --- | --- |
| Free | 5GB | 15GB | 5GB | 10GB | 10GB | 2GB |
| 50GB | 99c / 79p | | | | | |
| 100GB | | $1.99 / £1.59 | $1.99 / £1,99 | $4.50 / £5.50 | | |
| 200GB | $2.99 / £2.49 | $2.99 / £2.49 | | | | |
| 500GB | | | | | $4.99 / £4.99 | |
| 1TB | | | $6.99 / £5.99 | | | |
| 2TB | $9.99 / £9.99 | $9.99 / £7.99 | | | $9.99 / £9.99 | $9.99 / £7.99 |
For more advice about the best storage for your Mac take a look at the following: