Google has announced that its long-rumored new YouTube Premium streaming service will begin rolling out on May 22, bringing music and video together under one roof. But as with all things Google, it might not be music (or video) to everyone's ears.
There are actually two new services at play here: YouTube Music Premium for $10 a month, which is basically Google Play Music, and YouTube Premium for $12 a month, which is basically YouTube Red, but the more expensive option is the main appeal. But is it worth switching over from Apple Music? Here are 4 reasons why YouTube Premium is a worthy competitor to Apple Music (and four reasons why it's not):
4 reasons why YouTube Premium is a better alternative to Apple Music
It will have more video content
The idea behind YouTube Premium is to turn YouTube Red into into a Hulu and Netflix competitor by offering more original programming. YouTube Red already offers a handful of shows such as Cobra Kai and Step Up: High Water, but YouTube Premium will kick Google's studios into high gear. It starts with the sci-fi thriller Impulse (based on the Steven Gould novel of the same name) and a new comedy show by Vine star Liza Koshy, but Google is sure to fill out its service with a slate of new shows and shorts that will be locked out to non-subscribers. Of course, Apple has a whole bunch of shows in the works as well, but as it stands we don't know whether it will be wrapped into Apple Music or part of a separate app.
It brings audio and video together
Under the old YouTube-Google Play Music play, music fans who wanted to both listen to and watch their favorite songs had to bounce between the YouTube Red app and the Google Play Music app. That's going to change with the new YouTube Premium service via "a reimagined mobile app and brand new desktop player." Subscribers to YouTube Premium will get it all: ad-free music videos, original programming, and millions of songs, all within a single, streamlined app. Apple Music does the same thing with music videos and shows such as Carpool Karaoke and Planet of the Apps, but it remains to be seen how it will integrate its upcoming video streaming service (and how much it will cost).
AI will help you discover new songs
With access to tens of millions of songs and videos, finding something to listen to isn't always easy. That's why Apple Music and Spotify supply their subscribers with daily playlists of new releases and deep tracks to help discover new music and dig through the immense catalog of songs. Google will be doing something similar with its own awesome AI, but there's a twist. Instead of generic playlists, YouTube Premium will have "a personalized home screen [that] dynamically adapts to provide recommendations based on people's listening history." So if you're at the gym, it'll know and will automatically recommend tracks to get your heart-rate up. That's pretty cool, but it boils down to the age-old question: privacy.
It has ad-free video, background play, and downloads
One of the more annoying aspects of YouTube are the ads that you need to skip when you settle down to watch something. YouTube Premium, like YouTube Red, does away with them. And if you've ever been watching a YouTube video and minimized the window to do something else, only to have the video stop playing, YouTube Premium fixes that too by allowing users to keep their videos and music playing in the background. Since Apple Music doesn't have a free tier, ads aren't really an issue. Additionally, YouTube Premium also retains YouTube Red's downloads feature, which lets you save videos for offline play. Depending on your viewing habits, that may or may not be worth $12 a month to you, but for those of us who have a hard time waiting for the Skip button to appear, these features are worth their wait in gold.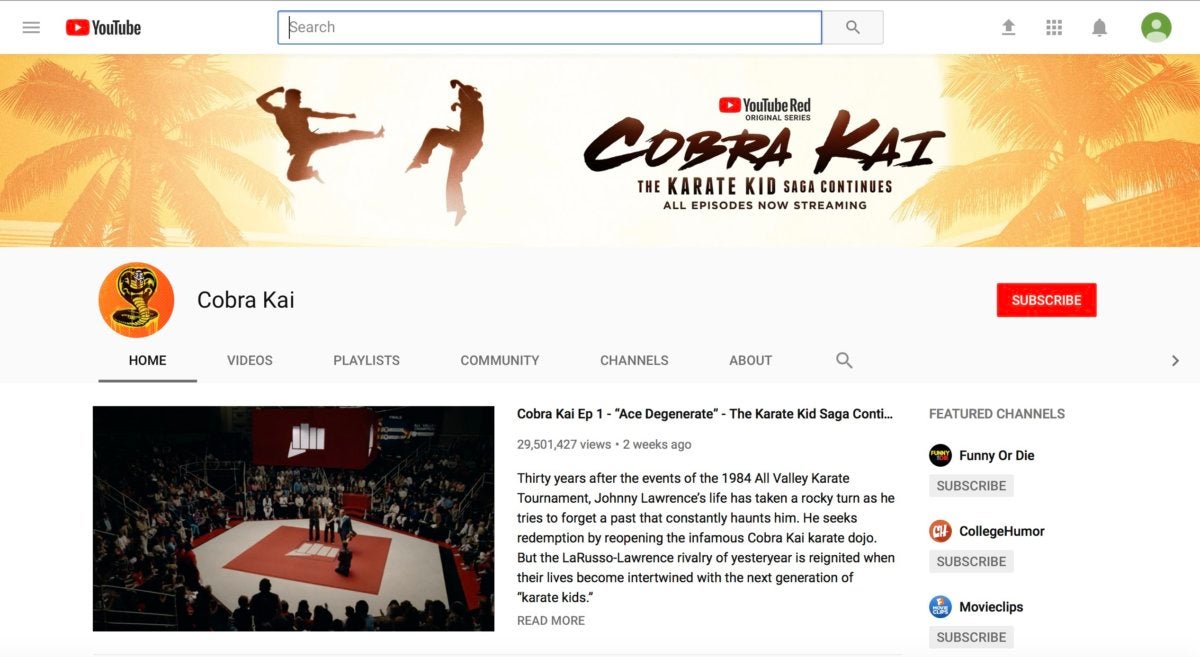 4 reasons why YouTube Premium can't compete with Apple Music
It costs more
YouTube Premium costs $12 a month, which is more expensive than Apple Music, and Netflix, Hulu, and Spotify. Google's sales pitch is that you're getting access to a whole lot more content, but YouTube Red subscribers only paid $10 a month and got a free Google Play Music account to boot. Some people might balk at the extra money, even if it is only $2. And while existing subscribers get a break for now, Google has already said, "If that price changes in the future, we will give plenty of notice." Translation: The discount won't last forever.
It's confusing
The new YouTube Premium service is hardly a simple one, even more so if you already subscribe to one of Google's existing services. Here's how it breaks down:
YouTube Music, which includes ad-free music videos and downloads as well as millions of on-demand songs, costs $10 a month.
YouTube Premium, which combines the features of YouTube Music with the rest of the YouTube video catalogue, costs $12 a month.
Existing YouTube Red subscribers (including anyone who signs up before the May 22 launch) will get YouTube Premium for $10 for the foreseeable future.
Google Play Music subscribers will get a YouTube Music subscription (not Premium), but will still be able to use the Google Play Music app.
YouTube Music and Premium subscribers will get a Google Play Music subscription.
Got all that? It's a little clearer if you're a new subscribers, but even there, the $2 difference between YouTube Music and YouTube Premium—as well as the continued existence of Google Play Music—isn't exactly straightforward. With Apple Music, it's easy: $10 a month or $99 a year.
You can't store your music
The biggest head-scratcher about the new YouTube Music and Premium services is that there's no way to store the music you already own. While Google Play Music (and Apple Music) has an online locker to upload your existing music library and merge it with whatever you add, the new YouTube music service has no such feature. So unless you want to start your music library over from scratch, you'll still need to bounce between Google Play Music if you want to listen to something that's not in Google's catalogue. That's not exactly a pleasurable experience.
There might not be a family plan or student discount
As it stands, YouTube Premium is only being offered as a $12-a-month individual membership, with no mention of a break for families. Like Apple Music, YouTube Red offered a family plan that allowed five family members access to the account for $15 a month, but Google hasn't said whether the new service will offer a discounted family rate. There very well may be a family plan offered at launch, but it's strange that Google isn't telling us anything about it. And if you're a student, Apple Music will cost you half as much, just $5 a month. Neither Google Play Music nor YouTube Red offered student pricing, and it seems like the new services don't either.