My eyes aren't as good as they used to be, and a recent visit to the optometrist revealed I needed a slightly different prescription for reading on a computer screen. (What a relief!) But like a couple billion people in the world, it's harder for me to read small text and lightly tinted text. That's the complaint of Macworld reader Margaret, who asks:
How do I change the blue font found in many emails (especially Macworld articles) to another color? I have difficulty seeing the blue font. I don't want to switch back to a PC, but I am visually impaired and Windows 10 seems to have more accessibility features.
Messages with rich text, which allows setting text color and other formatting, relies on HTML and can't be overridden directly in the Mail app. The Mail app uses the same rendering engine as Safari, but it lacks a feature to simplify text for reading—the Reader View.
Many emails that use rich text have a link that says, "If you're having trouble reading this message, click here to open in the browser." Click that link, and, if you're using Safari, click the icon at the left side of the location field that looks like a tiny paragraph of text. It enables Reader View, which converts text to black, large, and in a legible column. (Apple should really add this to the Mail app, too.)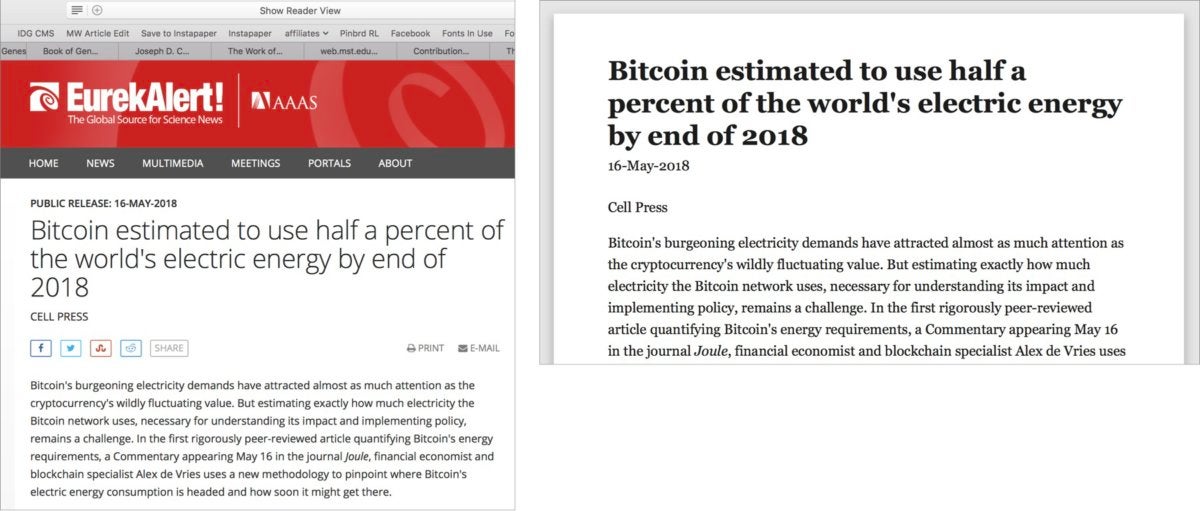 Unfortunately, there's no way to open any given message in Mail in a browser, another odd missing feature.
You can also make use of the Accessibility system preference pane plus a keystroke combination in Mail.
In the Accessibility pane's Display section, check Use Grayscale.
With message option in the Mail program, press Command-= (equals) to enlarge the message (and Command-hyphen to reduce it).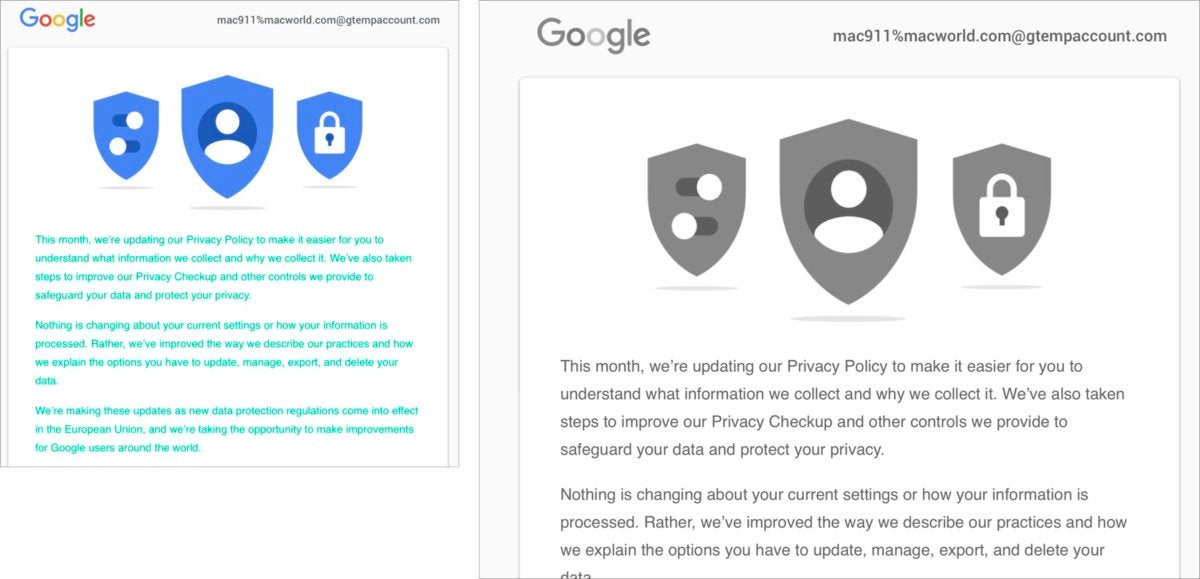 Ask Mac 911
We've compiled a list of the questions we get asked most frequently along with answers and links to columns: read our super FAQ to see if your question is covered. If not, we're always looking for new problems to solve! Email yours to mac911@macworld.com including screen captures as appropriate, and whether you want your full name used. Every question won't be answered, we don't reply to email, and we cannot provide direct troubleshooting advice.