These days it seems like Apple is always fighting several cases in court, but it's rare that we hear much about them. In two separate cases presided over by U.S. District Court Judge Lucy Koh this week, however, quite a bit of news was made. In one, Apple won a bundle of money from Samsung. In another, it may have lost some face with its customers.
In the ongoing patent battle with Samsung that reaches way back to when Steve Jobs was still alive, a jury has awarded Apple $538.6 million in damages regarding the design of its phones. The jury took five days to decide the wide-ranging case that is as much about innovation as it is about rectangular pieces of glass.
This is hardly the first cash award Apple has received in this case, though It has yet to actually receive any of it. In the first 2012 trial, a jury ordered Samsung to pay $1.049 billion to Apple, which was later revised down to around $400 million. After a retrial, the case reached the Supreme Court, which unanimously overturned the original decision based on a reading of the term "article of manufacture." The court basically decided that the scope of the term is broader than Koh defined it, and "encompasses both a product sold to a consumer and a component of that product."
This latest trial is essentially a redo of the first case in light of the Supreme Court's ruling. While the $539 million award will surely be appealed either all or in part, the decision proves once again that Samsung indeed impugned on Apple's design with its original smartphones in an effort to get some skin in the game as fast as possible. A statement by Apple after the decision predictably agreed with the jury's decision and took a jab at Samsung in the process: "We're grateful to the jury for their service and pleased they agree that Samsung should pay for copying our products. We believe deeply in the value of design, and our teams work tirelessly to create innovative products that delight our customers."
Bending and breaking
While Apple may have won a few bucks, however, a revelation as part of another suit may cost the company more in the long run. In documents made public as part of a denial of a class action suit against Apple over the so-called Touch Disease syndrome and discovered by Motherboard, Koh revealed that Apple's internal testing "determined that the iPhone 6 was 3.3 times more likely to bend than the iPhone 5s (the model immediately prior to the subject iPhones) and that the iPhone 6 Plus was 7.2 times more likely to bend that the iPhone 5s."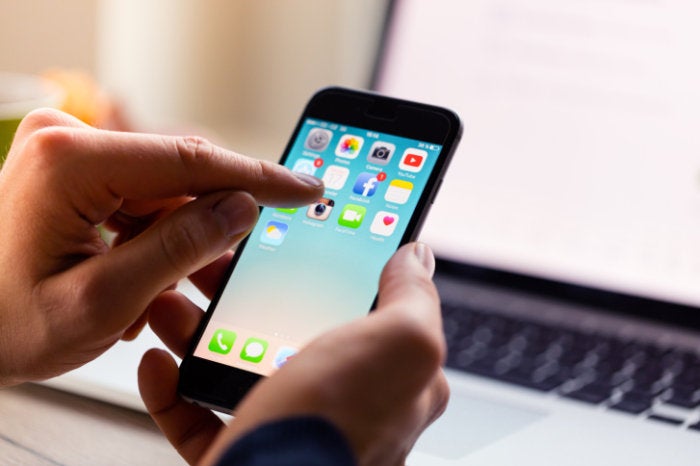 Moreover, Koh details how Apple saw bending as "one of the major concerns" with the phone's launch, and subsequently determined underfill was necessary (in later shipments) to resolve the problems caused by the defect."
While the relative fragileness of the iPhone 6 shouldn't come as a surprise to anyone who's used both of the phones in question, it does present something of a perception problem for Apple. The company has repeatedly denied that there were any engineering snafus with the iPhone 6, both with the initial reports of bending and the later "Touch Disease" issue, which affects the touch sensitivity of the display. Apple has since launched a replacement program for affected iPhone 6 devices, which offers to repair the device for $149, though the revelation that Apple knew about the bending issues before the phone launched could galvanize affected users.
Why this matters: The iPhone 6 revelation is almost certain to lead to a new class action suit, and this one might stick. Now that people are aware that Apple knew about the iPhone 6's bending issues, it seems logical that affected customers would fight to get their phones fixed for free, much like we saw with the battery replacement program. And perhaps more importantly, Apple appears to have been less than truthful with its customers about an issue that it clearly knew about before they started cropping up on Twitter. And that could end up costing Apple for more than $539 million in the court of public opinion.