With iCloud Photo Library you can take endless photos on an iPhone or iPad, or upload endless images on a Mac or via iCloud.com, as long as you're paying for the right quantity of iCloud storage. And Apple simply manages it for you.
This trick comes through optimized storage, which is enabled by default in iOS when you turn on iCloud Photo Library. On the Mac, you have to turn it on: In the Photos app, go to Preferences > iCloud, check the iCloud Photo Library option, and then pick either to Download Originals to the Mac or Optimize Mac Storage. (I use full-resolution downloads on one of my Macs, a desktop machine, so I have a local copy that I can also backup elsewhere.)
Macworld reader John has a common request. While he's using optimized storage on his iPad, he wants to always have some media locked at full resolution to show other people. The images he wants to show seem to be dumped routinely by iOS. Retrieving them is tedious—not to mention redundant—unless he has a high-speed internet connection.
He writes:
I want to have certain photos always stored locally to avoid having to retrieve them for viewing. The photos are always collected into albums. I have plenty of unused space on my iPad. How do do this? It seems like I should be able to tag an album to keep local copies.
It's completely reasonable and totally unavailable. For some reason, even years into iCloud Photo Library as a service, Apple doesn't recognize this as something people might want.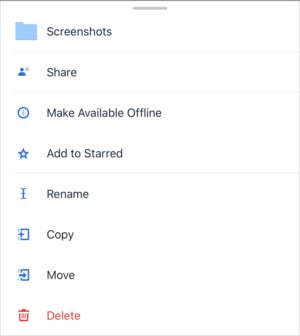 There's one reliable option: Dropbox. You can export the images you want to always have available, store them in Dropbox, and use the Dropbox app. Dropbox has a Make Available Offline option for each folder and file. With that option, the file or folder is downloaded to iOS and retained.
In macOS, by the way, if you put images or videos in a shared album, those images are always cached locally at full resolution on the startup volume. This is known because it bites some users with a lot of shared media and tight storage on the startup volume.
Ask Mac 911
We've compiled a list of the questions we get asked most frequently along with answers and links to columns: read our super FAQ to see if your question is covered. If not, we're always looking for new problems to solve! Email yours to mac911@macworld.com including screen captures as appropriate, and whether you want your full name used. Every question won't be answered, we don't reply to email, and we cannot provide direct troubleshooting advice.