The release of the iPhone X was accompanied by a fun feature for the TrueDepth camera: Animoji. The adorable cartoonish animated emoji were an instant hit, with early adopters creating "Animoji karaoke" music videos, skits, movie scenes, and more.
iOS 12 expands on Animoji in some important ways, like tripling the recording length to 30 seconds and adding new faces and improving facial recognition. But the most important change is a new feature called "Memoji" that lets you create an Animoji of yourself. In the Animoji menu, you can customize a cartoon avatar that will appear in your Animoji list and work just like the Animoji characters, following your facial movement. Here's how you make your own Memoji.
Creating your Memoji
1. Open the Messages app, and then open an existing message thread or start a new one.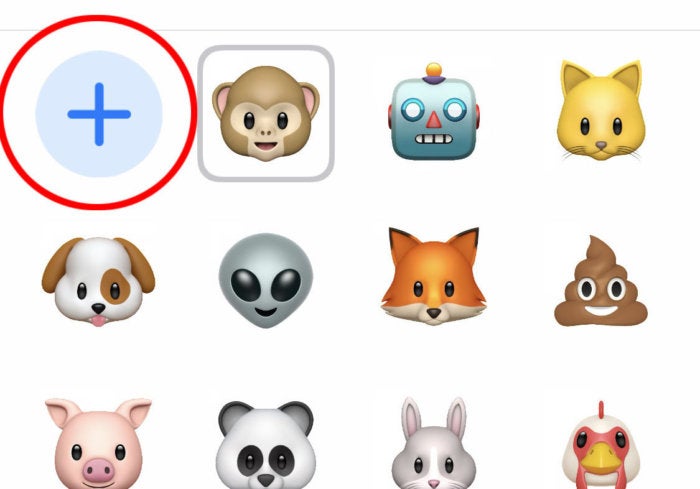 2. Click the Animoji app in the bar along the bottom of the Messages screen. The icon shows a monkey.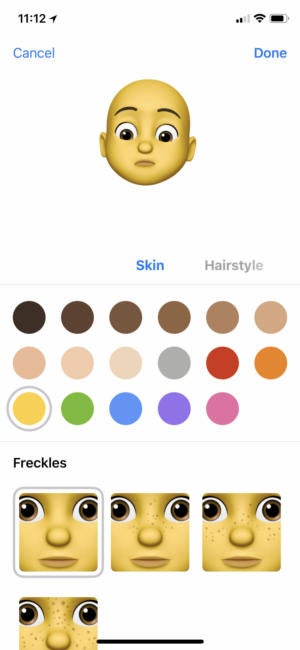 3. Tap the + sign at the beginning of the list of Animoji.
4. Now you're in the Memoji creation tool. You'll start by tweaking your skin color with the selectors and sliders on screen. Then swipe through the different categories to further customize your Memoji avatar. You can change your hairstyle, head shape, eyes, brows, nose and lips, ears, facial hair, eyewear, and headwear. If you've ever customized your character in a video game, you'll feel right at home.
5. When you're satisfied with how your Memoji looks, tap Done in the upper-right corner. You'll be back at the Animoji picker, but you'll see your own custom Memoji among them. You can repeat this process to make additional Memoji with different looks.
Editing or removing Memoji
If you don't think your Memoji has quite captured your look, you can easily change it, or scrap it altogether.
1. With your Memoji selected in the Animoji picker, you'll see a little overflow menu icon in the lower left (the three-dot icon).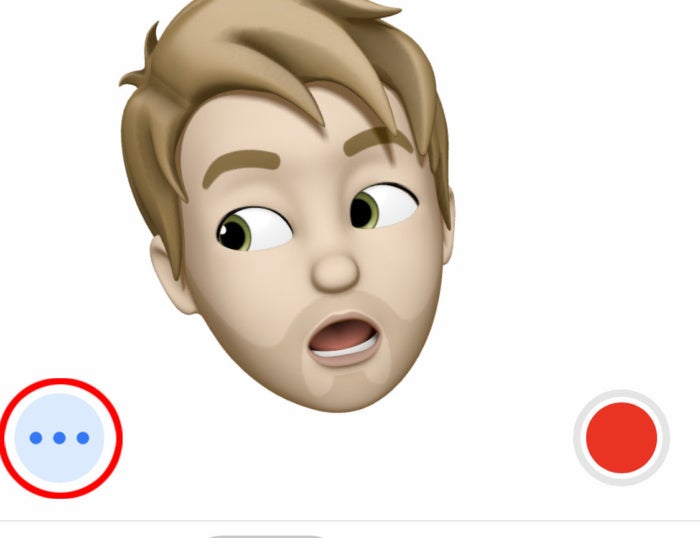 2. Tap that, and then tap Edit to change your Memoji, Duplicate to make a copy of it, or Remove to get rid of it.