At a Glance
Expert's Rating
Pros
Good protection against scratches and nicks
Strong adhesive that's fairly easy to remove
Looks stylish while keeping MacBook's slim profile
Cons
Requires somewhat careful installation
Trackpad cover is overkill
Our Verdict
A surprisingly good adhesive leather cover, but don't bother with the trackpad section.
Best Prices Today: Toast Leather Cover for MacBook Pro and MacBook Air
I tremble at the sight of brand-new stick-on iPhone screen-protectors. No matter how hard I try, no matter how religiously I follow the directions, I always end up with three or four bubbles staring defiantly at me from the covered screen. Using the touchscreen starts to feel about like trying to read Braille. Every time I've tried to use one, I've ended up ripping it off and throwing it in the trash.
So you can imagine my fear when I received my new Toast cover for my MacBook Pro. It's a leather case, but it differs from most of its competitors by being a stick-on—yes, much like an adhesive iPhone protector—rather than something you plop the MacBook into. It's laser-cut and designed to fit your MacBook perfectly. Even so, I steeled myself. I put it off for a day. Give me some credit: If I messed this one up, I'd be tossing around $160 total in the bin.
The scary bit about the Toast leather cover is that you're potentially not taking only one risk but three, depending on how whole-hog you go on the order page: one cover for the top ($99), one for the bottom ($60), yes, even one of the spaces on either side of your MacBook's trackpad ($30). For another $30, if you can add your own custom design (although you can add an Apple logo cutout for free). For $5 more for each side, you can add an extra line of text for the top and bottom. Fortunatelty, there's no cost difference for choosing any of the 10 available covers, but even so, that's $229 if you splurge on all that. That's a lot of leather, and a lot of chances to screw up.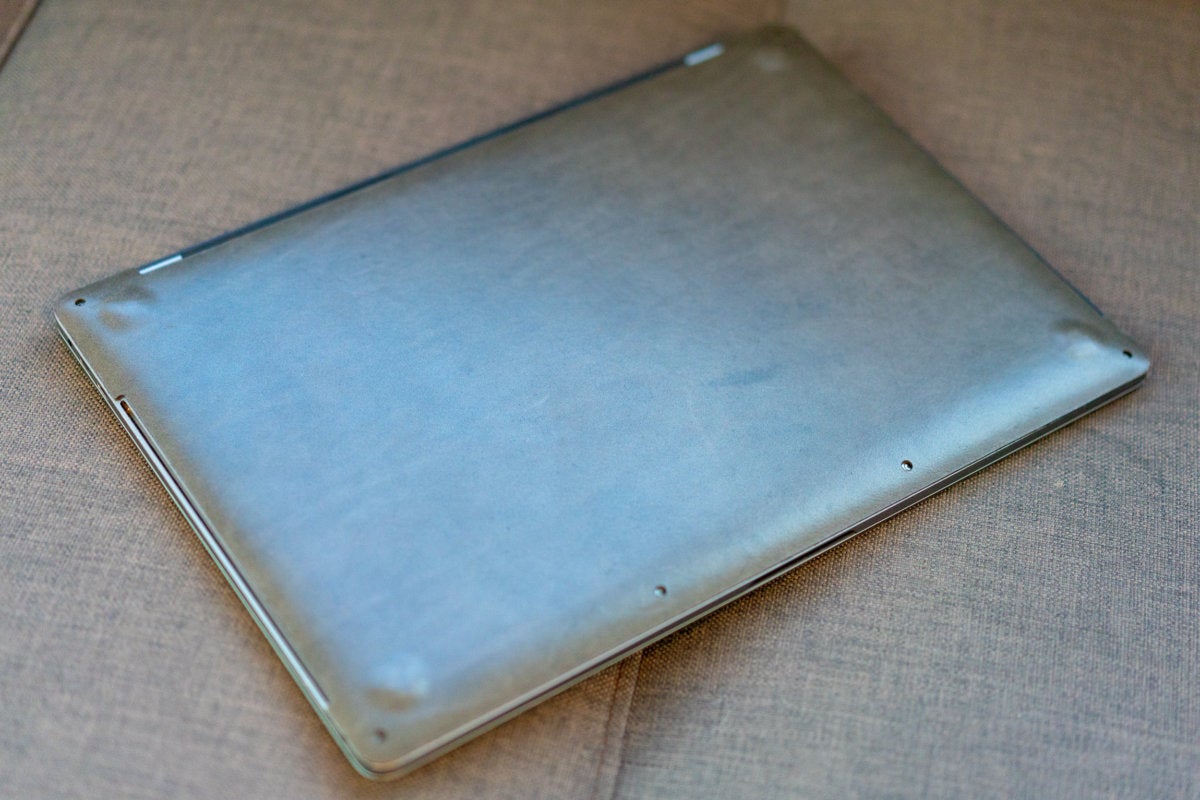 And wonder of wonders, it (largely) worked out. Take some inspiration from that. If I managed to do okay with it, you should be fine, too. I only really messed up on the top cover, as it's a couple of millimeters off of the alignment it should have (and which I find livable, particularly since I didn't get the version with Apple logo). I found the bottom side a lot easier to align, as all I needed to do was slip the case over the holes for the screws and slowly let it drop in one place. Even the trackpad cover went on fine, even though it's essentially "hard mode" as it comes with two thin strips that must perfectly fit in place.
Naturally, I proceeded to drag it through hell. I toted my Toasted MacBook where I composed drafts on rocky outcroppings; I dropped it in my bag without the usual sleeve I keep it in. I left it in the sun of my kitchen window, and I used it for a coaster. And it's fine, although I couldn't ever shake the impression that the edges weren't as protected as they could be. Toast had already made a good name for itself with a line of customizable wooden covers, and the leather ones live up to that reputation—provided, of course, you don't mess up the actual installation process.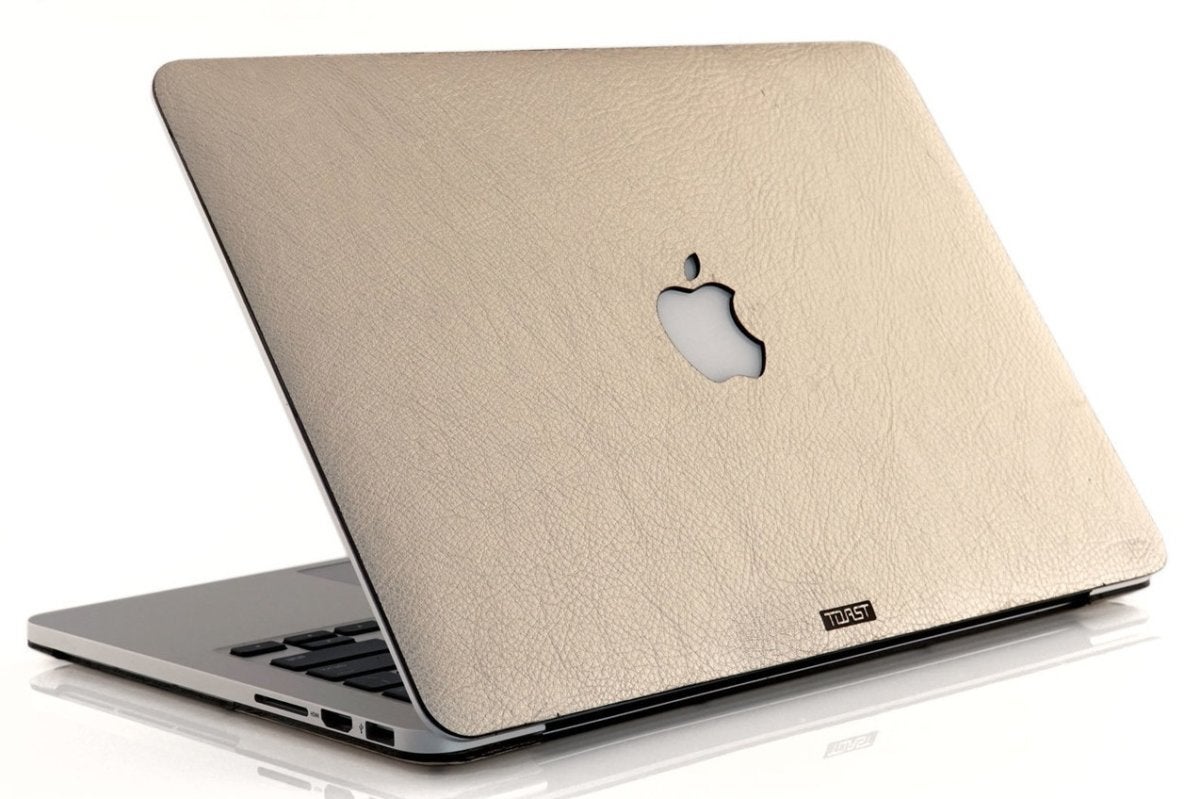 But the Toast leather cover is a strange beast to review, in part because it's so customizable. You have all the options above, and Toast makes specific versions for everything from the 13-inch MacBook Pro to the MacBook Air. (Sorry, regular MacBook lovers.) Your attitude toward it may differ significantly depending on how thoroughly you embrace it.
The top cover is the most obviously helpful choice, as it keeps your laptop safe from the most dangerous forces that'll likely act against it (and it doesn't hurt that it looks cool, too). The bottom cover was where I started to have doubts. I got it on nicely, but I was a little worried when I realized my MacBook's underside was blazing hot when I prepared to stick the Toast cover on. The cover, I feared, would only exacerbate the effect. At the very least, I thought, the heat would cause the adhesive to loosen.
So far that hasn't happened. In fact, both covers are still clinging tightly to the notebook, even in places where I experimented with peeling off the Toast cover to see how easily it would come off. (That experiment did leave a slightly visible crease, though.) Unfortunately, I've only used it for two weeks, so I can't attest to how it will hold up months from now.
The only part I had a problem with, in fact, was the leather strip that surrounds the trackpad. I was pleased to see that the laptop still closed fine (more or less) despite this thin strip of leather blocking the usual enclosure, but I could never get used to the feel of typing with the extra padding in place. The extra couple of millimeters was significant enough to ruin my usual typing flow, and I felt like I was dipping my thumbs into a hole every time I used the trackpad. And so, only a couple of days after I put it on, I took it off.
I don't regret it. If you're as sensitive to this kind of thing as I am, don't bother with it. In fact, it's worth noting that Toast avoids showing it in its own product photos.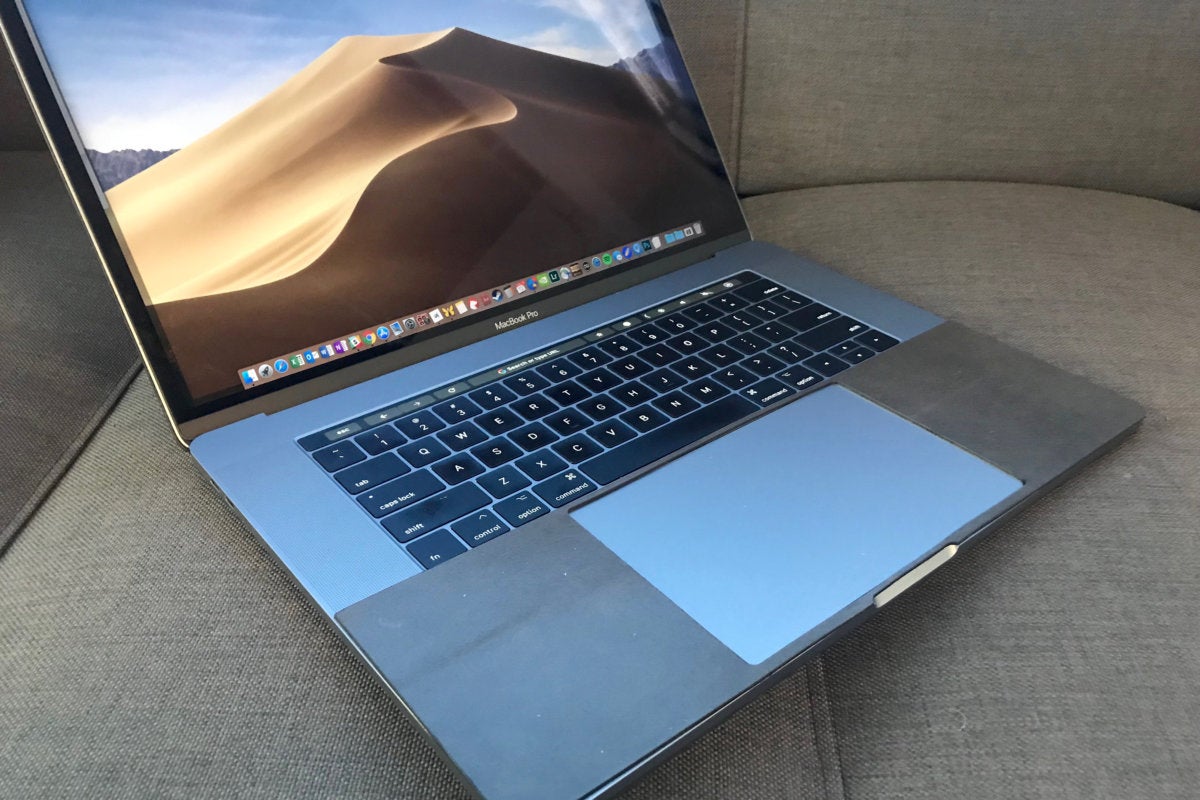 I find this significant, as one of the best things about the Toast leather case as a whole is that it doesn't significantly add to the bulk of the MacBook. I only noticed that little bit on the trackpad because I'm particularly sensitive to it. It's the area my palms are constantly touching.
The main problem of so many cases for either the iPhone, iPad, or MacBook is that they dash the dream of the sleek, slim electronic device Apple has been striving for over the last couple of years. With the bulkiest of them, you might as well be using an early IBM ThinkPad. With the Toast, though, the thickness of the MacBook Pro in your bag is comparable to, well, a slice of toast. Sure, sure, maybe it's Texas toast, but it's an achievement worth celebrating.
That'll likely make it worth the buy for anyone who wants a snazzy leather cover for their MacBook, particularly if they want it without the bulkiness that a traditional leather cover brings or the weight you find with a hardshell case. With the Toast cover, I barely even notice that it's on. The downside of that slimness, of course, is that the Toast cover is better for keeping your MacBook safe from scratches and nicks rather than heavy blows, so I wouldn't count on the Toast keeping your MacBook safe if you're inclined to take your MacBook on ye olde construction site.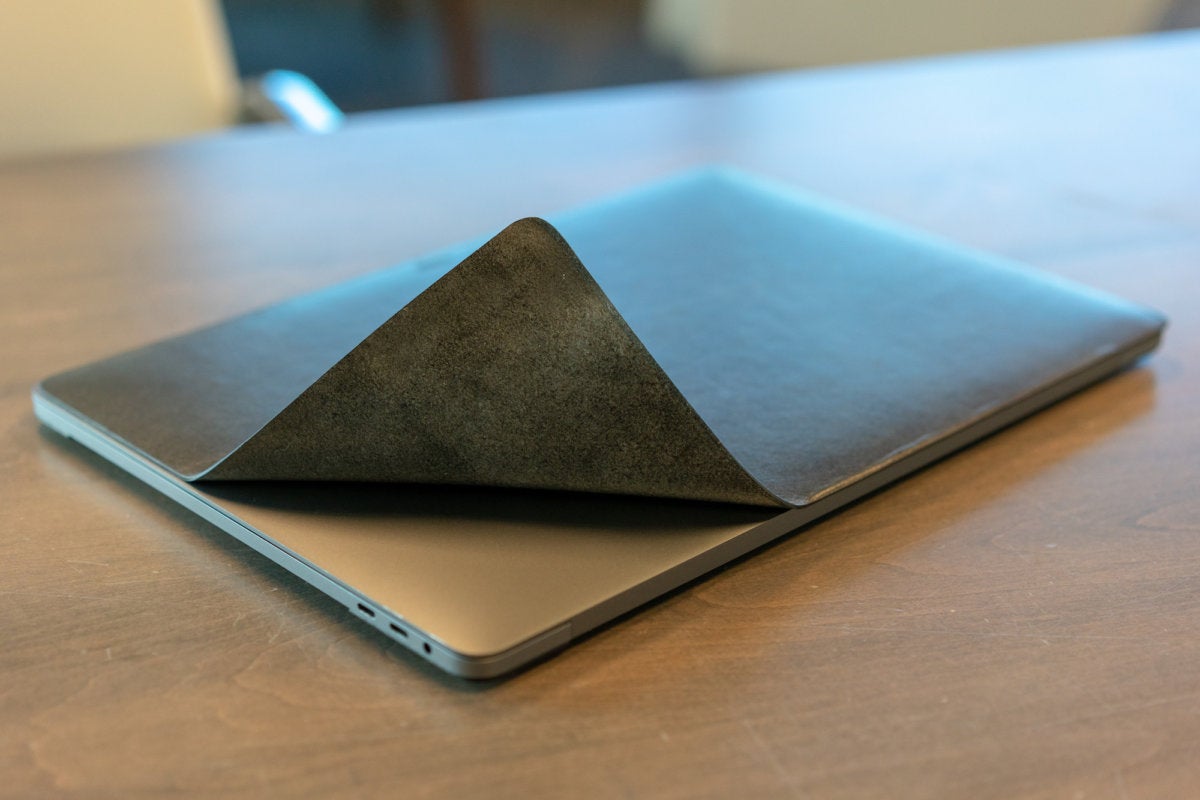 And should you decide the relationship needs to end? It's a relatively painless breakup. The Toast tries to cling to the MacBook it's protected so carefully, but if you're firm about it, it releases its hold fairly easily. Even better, the remaining adhesive is relatively easy to remove, and if you have any trouble with it, a hairdryer loosens up the stubborn bits.
Let's just hope it's a few months or years before you reach this point, as there's no going back once it's off.
Best Prices Today: Toast Leather Cover for MacBook Pro and MacBook Air