It's easy to emerge from Apple's Worldwide Developers Conference with your head spinning. There were so many announcements last week that it can be hard to sort through all of them—and even more of them are now coming to light as the beta versions of Apple's next updates are installed by developers and aficionados around the world.
But I thought I'd take a moment to note my favorite small enhancements in each of the company's four major upcoming platforms. Oftentimes, we focus on the big ticket items: macOS Mojave's Dark Mode, or iOS 12's Siri Shortcuts, for example. But it's in these small features where Apple's attention to detail is apparent, especially in how they help users save time and use their devices more efficiently.
iOS 12
There's a ton in iOS 12, from performance improvements to major new functionality to help us be less distracted by our devices. But my favorite small improvement is one that will make a big difference to anybody who cares about security: two-factor authentication autofill.
As a Macworld reader, chances are you're already the type of person who has enabled two-factor authentication (2FA) on your important accounts. (You are, aren't you? If not, I can wait.) But we all know people in our lives who should be using two-factor authentication and aren't—often because they simply don't want the hassle of having to wait to get a text and then enter a second code.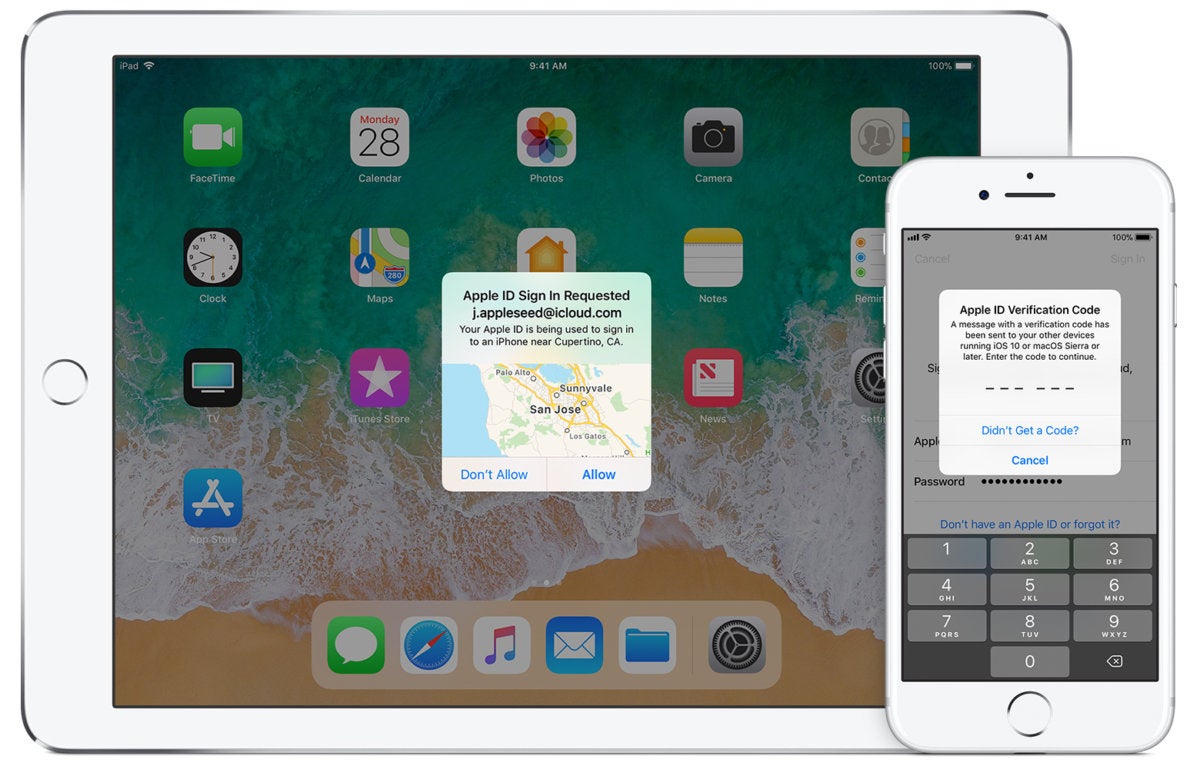 That's understandable: it's a clumsy system. My mother set up 2FA recently for her Apple ID, and she's already been frustrated by it more than once. But iOS 12 will make the 2FA process a lot easier: If you get an SMS with a two-factor code in it, the autofill system will pop up the code as a suggestion in the relevant field. No more muttering the code under your breath as you hastily try to type it in before you forget it or before the notification disappears.
That's not to say this system couldn't be even easier, and hopefully in time we'll having something that's even more seamless. (Especially as questions have arisen about how secure those SMS codes are.) But for now, the way we use this system today, it's a definite improvement.
macOS Mojave
A cry went up across the land when eagle-eyed folks noticed during the keynote that Safari tabs will now support favicons—those little images that identify a particular website. That's a crusade that's been going on for a while yet, led by notable folks such as Daring Fireball's John Gruber.

The biggest reason for the inclusion of favicons is simple: usability. Many folks—yours truly included—keep a lot of tabs open, and sometimes sorting through them can be a pain, requiring you to page through a bunch of tabs to find the one that you want. Favicons can greatly speed that process by letting your brain recognize an image corresponding to a site. (It's especially helpful if you keep so many tabs open that you can only see the images, not the much-truncated text.)
Other browsers, including Chrome on the Mac, have had favicon support for a long time now, so it's about time Safari joined in on the fun. And for those anti-favicon folks, don't worry: it looks as though enabling it will still be an option.
watchOS 5
Stop me if you've heard this one: You've finished your workout at the gym, gathered up all your belongings, and are back to your car or even all the way home before you realize that the workout you started on your Apple Watch is still running, logging all that post-exercise activity. Or maybe you've hopped on the treadmill or exercise bike and only realized five minutes in that you forgot to start a workout on your Apple Watch.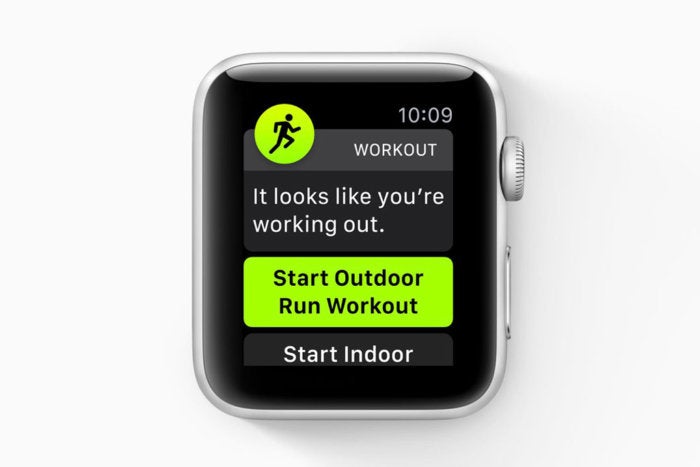 Both of those scenarios have happened to me, which is why I was cheered by the announcement that watchOS 5 will send you a notification when it detects that you may have started or stopped a workout. That, in turn, will help you get more accurate data about your workouts, even if, yes, you can't quite as easily fill up those Activity rings. (Hey, I won't tell if you don't.)
tvOS 12
The Aerial screensaver on the Apple TV is gorgeous, with its slow-motion video of scenes from around the world, but we've all probably found ourselves wondering where exactly in the world those vistas are from.
Perhaps my favorite small announcement from WWDC (and bear in mind tvOS didn't get a lot of improvements, big or small) was that you'll be able to summon an overlay that tells you exactly what is showing. That's a nice change from previously, when you had to refer to an unofficial website that essentially cataloged them.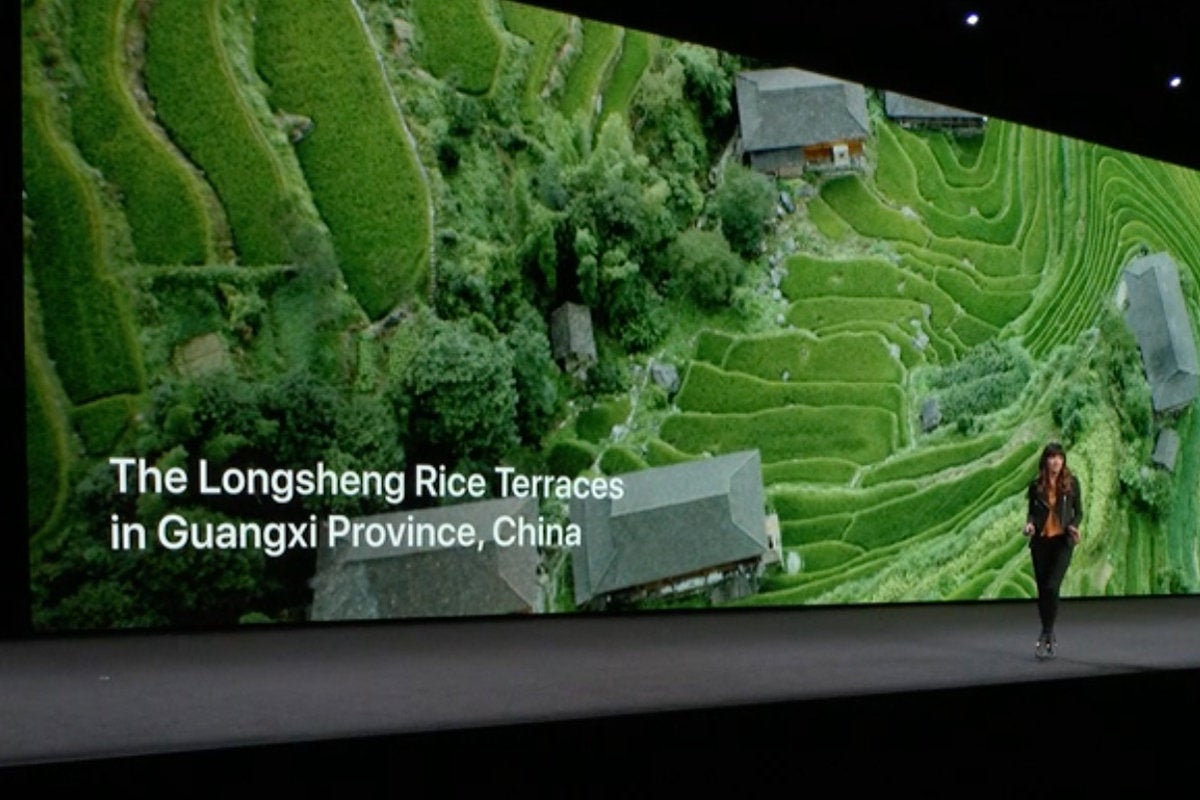 Yes, it's truly a small improvement, but it's a welcome one, especially as Apple continues to roll out new videos. The Amazon Fire TV has long had a similar feature for its photo slideshow screensaver. Not only does it deepen one's appreciation of the screensaver, but it also lets me start putting more destinations on my list of places to visit.