It's been almost exactly a year since Apple hired two executives from Sony Pictures Television to lay the groundwork for a new, premium Apple video service. In the intervening 12 months, Jamie Erlicht and Zack Van Amburg have staffed up their operation with heavy hitters from the television programming and development world, and Apple has since bought at least 18 original series, an animated feature, and of course, an overall deal with Oprah.
It takes a long time to make TV shows, so we might not see the fruits of Erlicht and Van Amburg's work until 2019. (Forget about Carpool Karaoke and Planet of the Apps, which were a product of Apple's television prehistory, when the company was just dipping its toes in the waters rather than cannonballing into the deep end.) But because the entertainment industry is even leakier than Apple's hardware supply chain, we learn the details of Apple's content deals pretty much as soon as they're made. What remains in Apple's control is the big picture about where all the stuff it's buying is going to live, who's going to see it, and what it's going to cost.
As elaborated by Recode's Peter Kafka, there are several different paths Apple could take, from giving the content away as a part of a larger content strategy, to rolling video into the existing Apple Music service, to offering a standalone video service. The truth is, Apple has plenty of options—and a bunch of highly paid executives in Cupertino have undoubtedly explored all of them, and debated, and come to a decision about the right way to roll out this service. It's a tough decision. Every time I think about it, I end up with a bunch of equally possible options… but Apple can only pick one.
So this time I'm going to try something different. I am going to force myself to make those hard decisions, as if I were an Apple executive. What do I think is the most likely course of action for Apple's service? It's time to stop hedging and risk being dead wrong in public. (The good news is, if I make bad decisions, more than a billion dollars in content investment won't go to waste.)
Introducing Apple TV
The name's the easy part: Apple TV. Yes, there's a hardware product called that. Who cares? Apple has a TV app on iOS and tvOS, a TV hardware box, and now it'll have a TV service—that you'll watch from within the TV app on iOS and tvOS. (And probably on macOS next year.)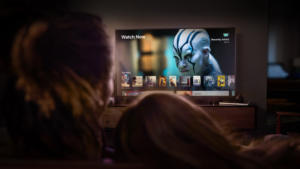 How will Apple TV be introduced? Apple Music, you'll remember, kicked off with a three-month free trial. I have a hard time believing that Apple will launch its service with a large collection of bingeable new series available entirely for free. So there will be a one-month free trial, and the service will launch with the first half of the first season of six original series—a trick that will allow Apple to spread out content releases over the service's lean early months.
Most premium streaming services offer a catalog of older content in addition to their originals, and writers like Daring Fireball's John Gruber are skeptical of Apple's ability to charge for a premium service without a catalog. I don't entirely agree with this—I paid for CBS All Access just to watch Star Trek: Discovery and I think a lot of people signed up for Hulu just to watch The Handmaid's Tale, and let's not forget the people who began paying for HBO just for Game of Thrones.
Will Apple launch with a catalog of old TV shows and movies? It's possible—the company certainly has relationships with all the major content providers—but just about everybody is planning to launch their own subscription services, too, and will probably want to keep their content to boost those services. Also, does it sound very Apple-like to come out of the gate with a few original series and then a bunch of random network TV reruns?
Still, it's hard to imagine Apple not providing some sort of back catalog, so I'll say that Apple TV will launch with a library of classic and recent films, and collections of TV series that are related to the original series that they're launching. (So, Amazing Stories will include the previous version of Amazing Stories, Ron Moore's sci-fi drama will connect with Battlestar Galactica and Ascension and From the Earth to the Moon, and Jennifer Aniston and Reese Witherspoon's series about morning talk shows will begat Friends and a clutch of Jen and Reese feature films.)
The cost for all of this? It's going to be $7.99 per month, the same as Netflix's basic plan, but Apple's plan will let all members of a family watch in 4K HDR. Apple's not spending more than a billion dollars on programming just to roll this service into Apple Music. If you want to watch, you'll need to pay. But if you're a paying Apple Music subscriber, good news—Apple will also offer a Music & TV bundle that will save you a few bucks a month.
Oh, and where will Apple roll out this service? Everywhere. As many countries as possible. I'm going to assume that Apple is buying worldwide rights for every single series it's commissioning, which will allow it to enter markets rapidly rather than wait around to construct custom streaming services in every single country. The clue here to Apple's ambitions is that the company hired a BBC executive as the head of European video. Yeah, Apple's ambitions are global.
Apple TV in the long run
Once the service is up and running, it's just a matter of keeping the beast fed. Splitting seasons in two is a trick that Amazon and Netflix are experimenting with, and I like it. The practice reduces the amount of time between releases of new material—forcing fans to wait a year or more between episodes is a great way to make people forget about your show entirely—and it gives Apple more cards to play as it rolls out new content every few weeks. Even cut into half seasons, Apple's current slate of 18 shows won't allow it to release a new series every week, which is probably a goal worth shooting for.
(It's possible that Apple would choose instead to roll out shows weekly, as Hulu does. That's a very old-school approach, and while I like the idea of giving everyone a week to discuss the latest developments, there's also an audience that Netflix has trained to enjoy the mass-drop binge of episodes. Chopping seasons in half is not a bad compromise.)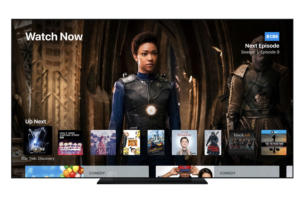 Most importantly, Erlicht and Van Amburg and their team are going to need to keep buying shows. In its early days, Netflix was extremely generous in renewing existing shows, and that approach would serve Apple well, too, in the early years of this service. Over time, the company will need to commission shows for other markets, including non-English-speaking ones.
The last shoe to drop? Apple will partner with some manufacturers of 4K HDR televisions to embed tvOS as the operating system inside their displays. These TVs won't need an Apple TV box attached to them, because they'll be an Apple TV box. Complete with access to iTunes purchases, apps for most relevant streaming services… and a free trial to the Apple TV service itself.
That's my best guess. Check back in September… or maybe next spring… and we'll see just how wrong or right I was.