At 5:30 pm EDT on Saturday, the Tidal high-fidelity music streaming service was suddenly the center of attention. Just weeks after Kanye West dropped his Ye album on all streaming services—underscoring the dissolution of his once-exclusive contract with Tidal—Jay-Z and Beyoncé shocked the world with a surprise collaborative record titled Everything is Love. And the only place you could get it was Tidal.
Somewhat surprisingly, that exclusivity didn't last very long. While other high-profile albums have enjoyed Tidal exclusivity for weeks or, in the case of Beyoncé's Lemonade, years, Everything is Love had a stint that lasted about 36 hours. By the time people were looking for some music to play on their Monday morning commute, Beyoncé's and Jay-Z's new record was available for streaming on Apple Music and Spotify Premium (available for free on Spotify on July 2) and the only thing exclusive to Tidal was an outtake track.
And that's probably the last bit of noise you'll hear from Tidal. There was a time when a new album by Jay-Z or Beyoncé (let alone both) would cause the music service's sign-up to swell, but after reports of missed payments, high debt, and canceled contracts, Tidal is so underwater, even an album from two of the biggest artists in rap and R&B can't save it.
Tidal wave
Had Apple Music never launched, Jay-Z's Tidal might have had a shot. When it launched back in 2015, Spotify was its only real competitor. With a star-studded debut featuring West, Daft Punk, Madonna, Alicia Keys, and, of course, Beyoncé, the message was that Tidal was "putting art back into the forefront." The artist-driven service was supposed to shake up the streaming music industry by offering tracks, sound quality, and playlists you couldn't find anywhere else.
The cost of all that exclusivity wasn't free of course. Tidal eschewed the freemium model for a pair of payment tiers—$10 a month for standard streaming and $20 a month for high-fidelity streaming—and targeted Spotify with a war over music rather than price. Tidal was selling itself as an alternative to Spotify for people who cared about things like royalties and kbps. Without Apple, Tidal and Spotify could have co-existed, but as the saying goes, two's company, three's a crowd.
Apple Music basically blew up the streaming music fight. While it didn't necessarily bring anything new to the table, its deep integration with iOS and the iPhone, as well as its deep catalogue of music and iCloud storage, is a formidable knockout punch that Tidal simple can't counter, even with a stable of top artists and exclusives. Just like it did with the iTunes Music Store, Apple completely changed the game with Apple Music with a simple mantra: location, location, location.
Home is where the music is
Even before it had its own streaming music service, Apple held tremendous influence over the digital music industry. Just a year and half before its launch, Beyoncé has turned to Apple's iTunes as the exclusive launching pad for her fifth studio album, which tallying more than 617,000 sales in the U.S. during its first three days. And Adele's 25, which was download-only for the first seven months of its availability, topped 900,000 iTunes sales in a single day.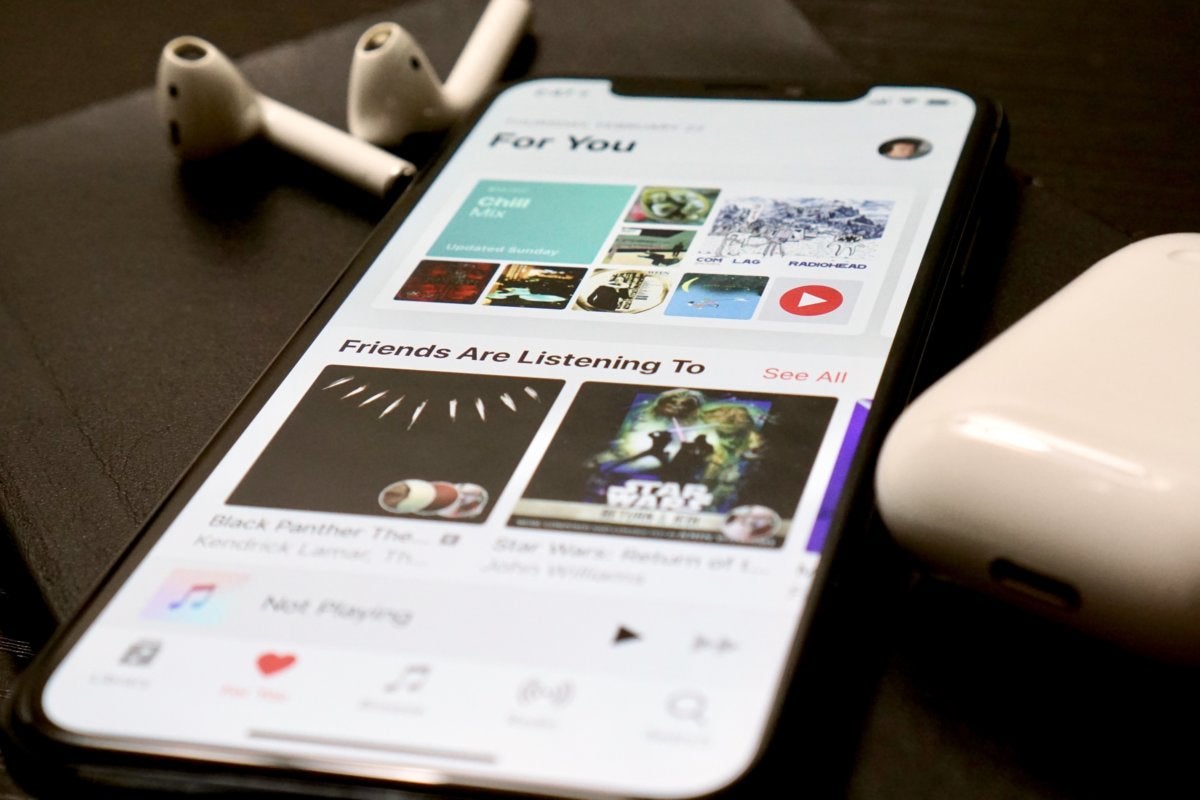 Artists need the kind of exposure that Apple gives them. Spotify may technically be the biggest service, with 70 million subscribers to Apple Music's 40 million, but Spotify doesn't come pre-installed on 60 million devices every quarter. But even if Apple Music was only available as a download from the App Store, Tidal probably wouldn't have stood a chance. Apple and music are inexorably linked thanks to the iPod. Heck, you can even see that play out on Android, where Apple Music has twice as many downloads as Tidal.
But make no mistake, it's on iOS where the lion's share of Apple Music's users live. That's because every single iPhone user sees the music note icon every day, and for millions of them, the convenience and ease of use is too good to pass up. Spotify users may be willing to jump from service to service to get access to the hottest exclusive tracks, but Apple Music subscriber are staying put. Much like the iTunes and iPad combo, the iPhone is a tremendous driver of Apple Music sales.
Striking a chord
The release of Everything is Love proves two things: Tidal won't be around for much longer and the exclusive streaming game is all but over, mainly because Apple stopped playing it. While the streaming wars are far from over, the days of services luring subscribers with exclusive Beyoncé, Taylor Swift, or Frank Ocean tracks are done. And that was pretty much Tidal's only play.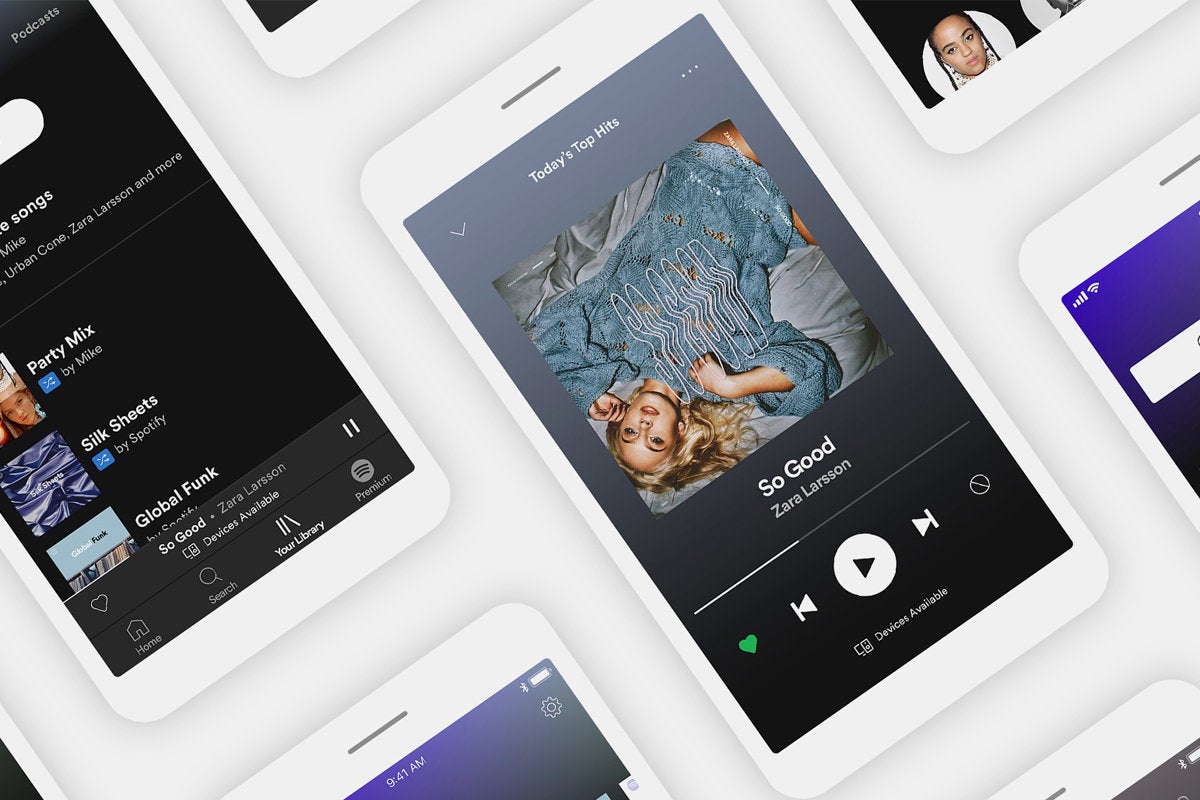 Like Tidal, Apple Music doesn't have a free tier. Instead, it offers a generous three-month trial period, during which it still pays artists for the songs that are streamed. Tidal's royalty rates are more generous, but the scale is what's important. Even if you rely on Tidal's supposedly inflated numbers, Apple has more users trying out its service at any given moment than Tidal has actual subscribers. The only thing artists are really getting with Tidal is obscurity.
As Beyoncé raps on the new track "Nice," if she cared about streaming numbers, she would have "put Lemonade up on Spotify." But what might be more telling is the word she rhymes Spotify with: demise. Beyoncé may be able to survive exclusivity on a single music service, but most artists aren't. Apple Music isn't just another subscription music service, it's the most visible one and the only one that works with Siri, HomePod, and comes pre-installed on every iPhone. And for most music lovers and makers, that's just too good to pass up.