AirPods and high-end headphones highlight what could be Apple's Year of the Ear in 2019. According to a new report, Apple has no fewer than three new audio products in the works—the third likely being an improvement upon the lackluster HomePod.
Along with confirming the rumor that a new set of AirPods with a new chip and hands-free Siri support are due this year, Mark Gurman reports that Apple is working on a trio of audio accessories for next year. An even-higher-end pair of Airpods wireless earbuds leads the way as well as a HomePod refresh, but most intriguing is a set of "studio-quality over-ear headphones."
The impact on your ears: Apple has long worked to blur the line between technology and music, culminating with its purchase of Beats Audio for $3.2 billion in 2014. While Apple has been careful to keep the two brands separate, the impact of that purchase can be seen (and heard) in its Apple Music streaming service, AirPods wireless earbuds, and HomePod high-fidelity home speaker. But with three new major products in development, Apple could become a leader in wireless sound. The new products could also be a boost to both Apple Music subscriptions and iPhone sales.
Listen up
Gurman says the new wireless earbuds will introduce noise cancellation and water resistance, two qualities missing from the first-gen buds. However, Gurman's sources also say the new AirPods won't have an IP rating like the iPhone or Apple Watch. Instead, they will be better able to protect against rain and sweat. Apple's current AirPods aren't technically able to withstand water, though tests have shown that they're impressively durable.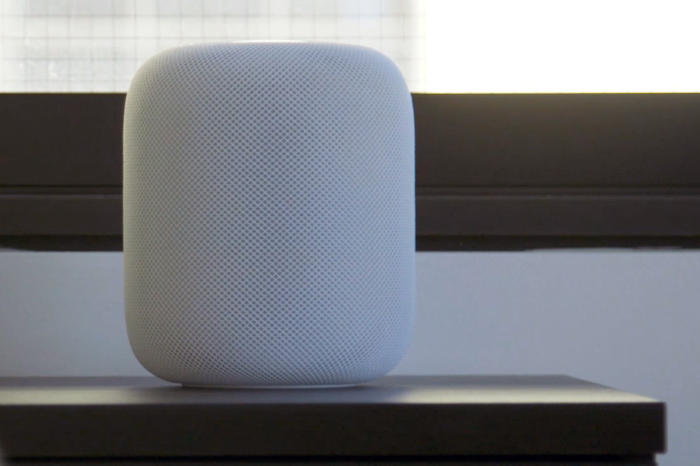 Of note, the new AirPod models won't be a replacement for the existing models, but rather an expansion of the line, with a higher-end and higher-priced "pro" model.
Also in development is an Apple-branded pair of over-the-ear headphones designed to compete in the space dominated by Bose and Sennheiser. Gurman says the new headphones will cost more than the Beats Studio3 cans, which retail for $350. For comparison, Bose's Custom QuietComfort 35 wireless headphones II, with support for Google Assistant and adjustable noise cancellation, retail for $450.
This isn't the first time we've heard a rumor of a pair of high-end, over-the-ear headphones in development in Cupertino. Earlier this year, then-KGI Securities analyst Ming-Chi Kuo reported that such a product was due before the end of 2018, but Gurman blames "development challenges" for the delay.
The final product due for 2019 is a new version of the HomePod smart speaker, though details are sparse. The report doesn't say whether it would be a cheaper model or simply a refresh of the existing device. HomePod sales have struggled since its launch in February, and Apple neglected to mention its home speaker during its quarterly conference call or WWDC keynote.
The report notes that Apple may be leaning more heavily on Foxconn to manufacture its new products. The first-gen AirPods were mostly made by Inventec, but Apple has struggled to maintain adequate stock even more than a year after introduction.