We've all had this happen—in fact, it's probably happening on your web browser right now, and it probably happens all the time. You have so many tabs open than you can't quickly find the tab you need.
Safari 12 in macOS Mojave has a new feature that displays favicons—icons (usually a logo) that represent a website—right in the tab itself. You can now find the tab you want with a simple glance.

The favicon feature isn't turned on by default in Safari 12. Here's how to turn it on.
How to turn on favicons in Safari 12 tabs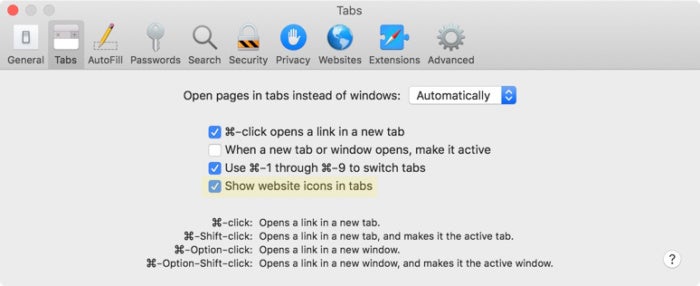 Note: When you purchase something after clicking links in our articles, we may earn a small commission. Read our affiliate link policy for more details.
Roman has covered technology since the early 1990s. His career started at MacUser, and he's worked for MacAddict, Mac|Life, and TechTV.