The iPhone, Apple Watch, and Mac all got some love from Apple at this year's Worldwide Developers Conference, but the fourth of Apple's platforms was largely left out in the cold: the Apple TV.
Indeed, the newest version of tvOS doesn't even get its own page on Apple's site—clicking links about it will simply take you to an updated page for the Apple TV 4K, released last September.
On the face of it, sure, it's understandable why the Apple TV and tvOS didn't get a lot of attention: the set-top box is arguably the least ambitious of Apple's products, and many of the roadblocks that the company has run into in terms of improving it have been stymied by the need to work with partners.
But that's not to say that there aren't still substantial changes that could be made to the platform. Here are just a couple of suggestions of things that Apple could improve.
Hey is for Siri
Adding Siri to the Apple TV back in 2015 was a great move on Apple's part. But since then, Apple hasn't done much to really improve the way we control our TV with our voice. Meanwhile, Amazon has recently launched its Fire TV Cube, which puts a full-fledged Amazon Echo—complete with microphone array and speakers—into its own popular set-top box. And where Amazon goes, others are sure to follow.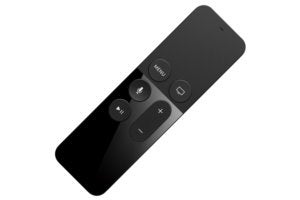 The fundamental problem with the Apple TV's Siri Remote is that it's just not very well designed. From its symmetrical shape, it's a product of Jony Ive's seeming obsession with shiny black oblongs, to its small, easily-lost-in-couch-cushions size, it's an elegant weapon for a more civilized age that we simply haven't reached yet. It doesn't survive contact with the real world.
More to the point, having to cast about and find a remote when you want to issue a voice command feels restrictive in a way that access to a ubiquitous voice assistant like the Echo or HomePod doesn't. Imagine if those devices required a handheld external microphone—they probably wouldn't have caught on the way that they have.
Long term, it would be nice to see Apple build HomePod-like Siri hardware directly into the set-top box, but in the meantime, it would be great if you could at least use the HomePod to control the Apple TV in the same way that you would use the Siri Remote. Surely the technology is good enough for it to detect when the Apple TV is active and take control of it. After all, your iOS devices already buzz and offer you a software keyboard when you navigate to one of the Apple TV's text fields. Device interoperability has always been one of Apple's strong suits, and this could help bolster sales of both the Apple TV and the HomePod.
(For what it's worth, a bullet point at WWDC suggests that Apple may be including support for using Siri via third-party remotes, which would also be a welcome addition.)
I've just seen a face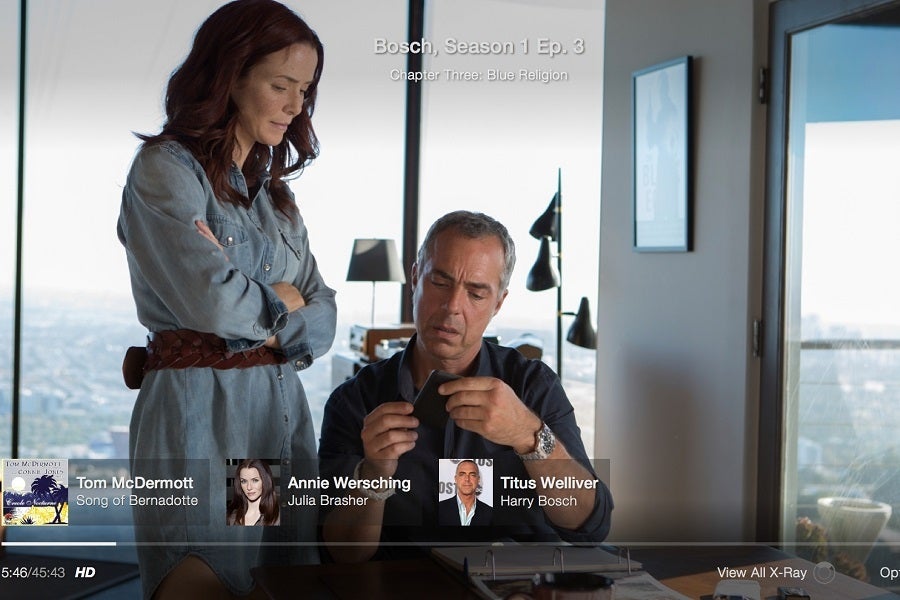 Speaking of Amazon's set-top box, it boasts another handy feature that would be nice to see on the Apple TV—even if implementing it might be a little more complicated. On the Fire TV, while you're watching most TV shows or movies, you can generally hit a button on the remote to summon Amazon's X-Ray feature which, among other things, provides an overlay showing you what actors are in the current scene. It's remarkably handy when you're trying to remember where you've seen someone's face before. (The X-Ray feature also offers more general info about a given title, including trivia.)
Of course, Amazon owns IMDb, which makes it much easier for the company to use that information and to leverage it as a competitive advantage. That said, it's a feature that's good enough for Apple to at least try making a deal with Amazon, especially if it enables a feature where you can say "Hey Siri, where have I seen that actor before?"
Complications, not complexits
As much as I like the Apple TV's beautiful Aerial screensaver, it seems like having an Apple device connected to a giant screen could be used to more efficient ends when it's not otherwise displaying content. Apple already offers widgets on iOS and macOS, as well as complications on watchOS; extending similar functionality to the Apple TV would be a nice option as well.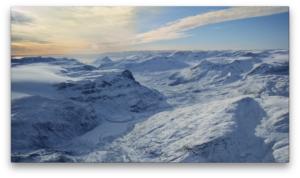 I'm not thinking of something as complex and dense as Panic's late, lamented iOS app Status Board which displayed a you a variety of custom graphs and charts and could be connected to an Apple TV. But I'd love the option to at least add a weather widget to the screen saver, or a list of upcoming calendar appointments, or even an Activity widget that reminds me to get up and off the couch every once in a while.
To go a step further, bringing those same options to the Apple TV's Home screen would also be a nice touch. Right now, the slew of rounded rectangles is fine, but it lacks panache and dynamism. Adding additional useful content there could help punch it up a bit, and help your Apple TV feel more like your Apple TV.