The Apple Watch may be Apple's most personal device, but to truly make it yours you'll need to start adding some of your favorite apps. But don't worry if you've spent the last of your wearable budget on the watch itself—there are plenty of great apps to be had for free. So put away the credit card and check out our 10 favorite free Apple Watch apps.
Chirp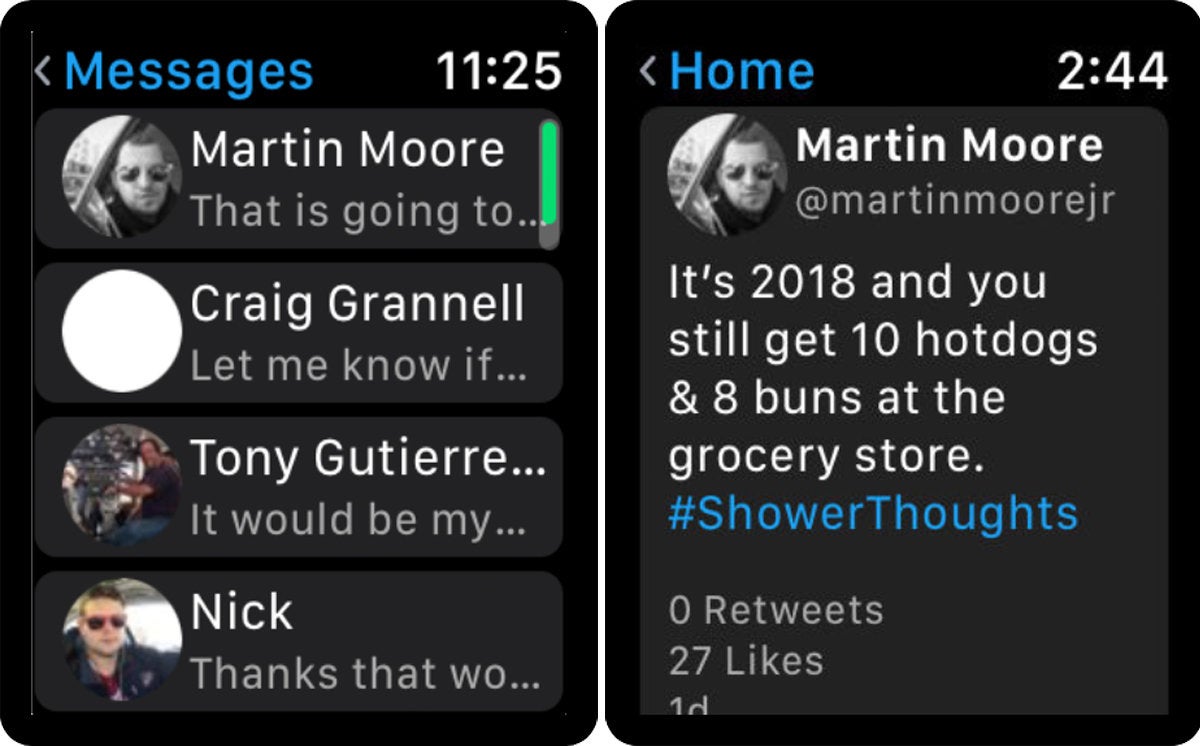 Ever since Twitter pulled its app from the Apple Watch, there's been a missing link between our timelines and our wrists. Chirp restores the connection. A simple interface lets you browse your timeline, scan your mentions, and catch up on the latest trends, and with a quick tap you can like or retweet anything you see. Heavy Twitter users can donate a couple bucks to unlock the pro version, which adds direct posting, DMs, and lists, but if you're just looking for a way to stay in touch with your feed, the free Chirp app needs to be on your Watch.
Cheatsheet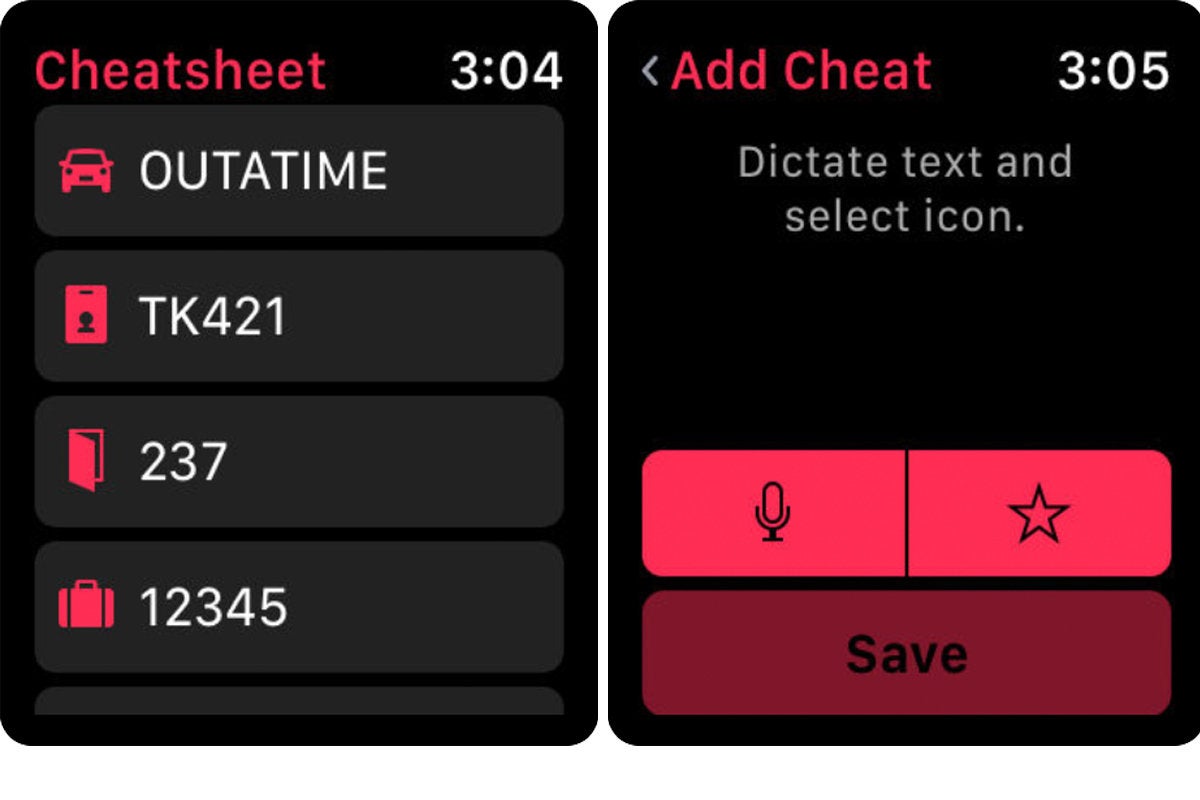 Apple Watch is a perfect device for things you need to remember, but Apple still doesn't bundle an app that collects them all for easy viewing. That's why Cheatsheet is such an indispensable app. The free utility is as simple as it gets, but it's all you need: You can add, edit and delete up to three "cheats" right on your wrist, along with a complication that will display your most pressing bit of text on supported faces. (If you want more than three at a time, you can pay $2.99 to unlock the full version.) You won't get the encryption and security of an app like 1Password, but for quick access to short notes, Cheatsheet is indispensable.
Sleep++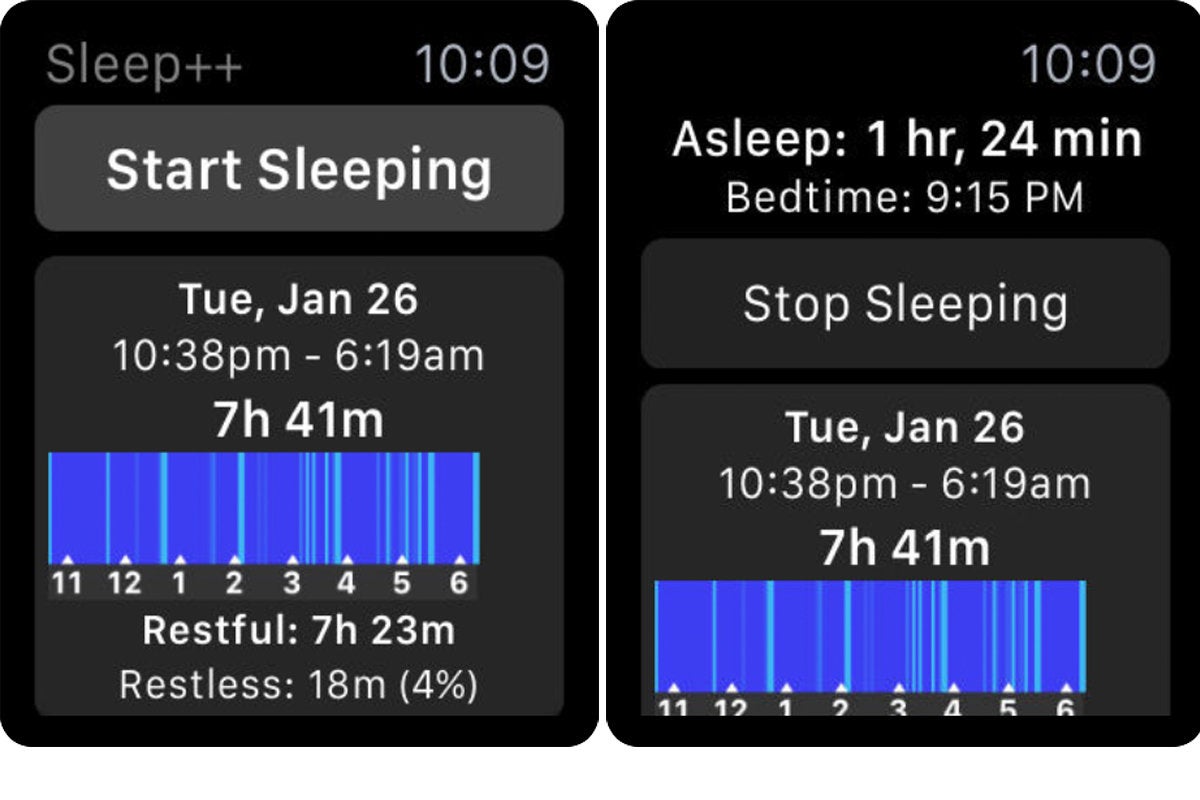 One of the few things our Apple Watch can't do on its own is track our sleep patterns. With the Sleep++ app on your Apple Watch, you can. Just keep your watch strapped to your wrist while in bed, and the app will analyze the different patterns and phases of your sleep to tell you the length and quality of your sleep. But the killer feature is automatic sleep detection. By using the watch's health monitoring tools, Sleep++ will kick in the moment you fall asleep and turn off when you wake up. The only thing you have to remember to do is make sure your Apple Watch has enough power to make it through the night.
theScore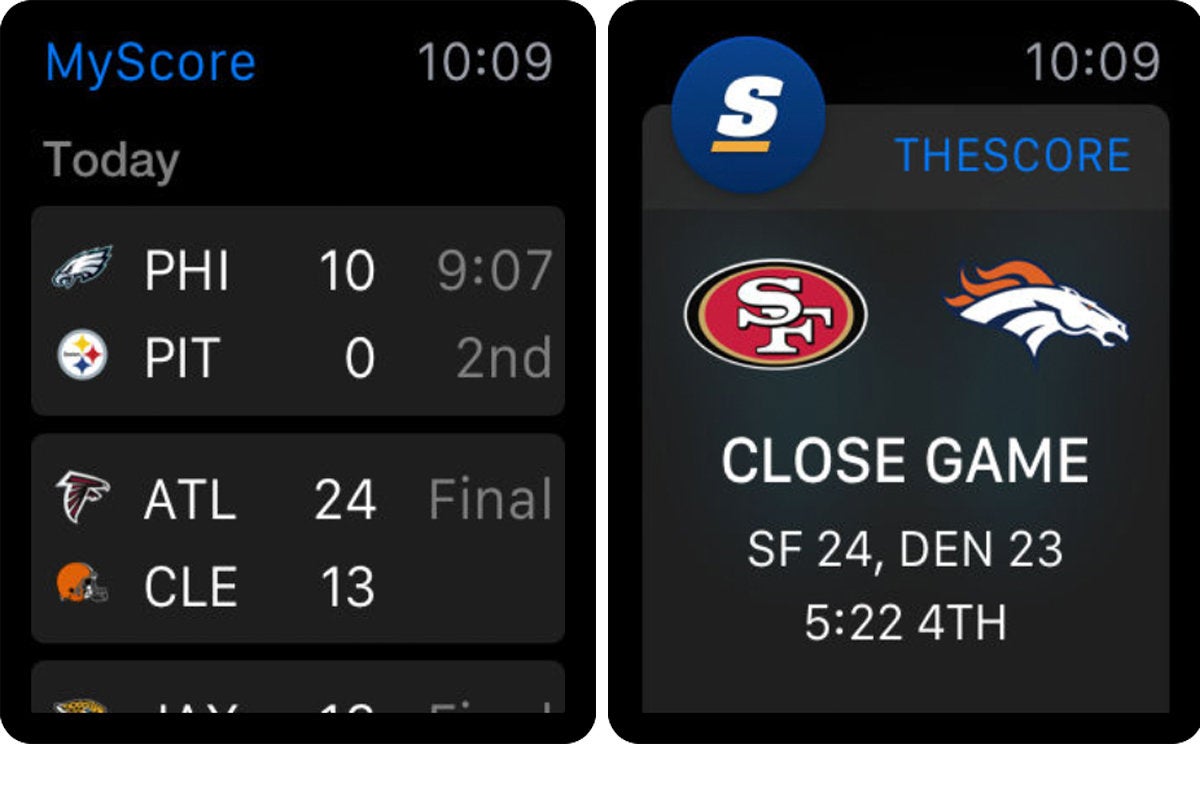 If you're a sports fan, the Apple Watch is a great device for keeping up to date on the latest news and scores. And theScore app is our favorite way to do it. Totally free and completely customizable, the app will keep you up to date with news and score for all of your favorite teams, whether you follow the pros or amateurs. You'll be able to see in-game action, plays, and of course, score updates as games are going on, as well as check out upcoming games right on your wrist. if you can't be in front of the TV, it's the next best thing.
Night Sky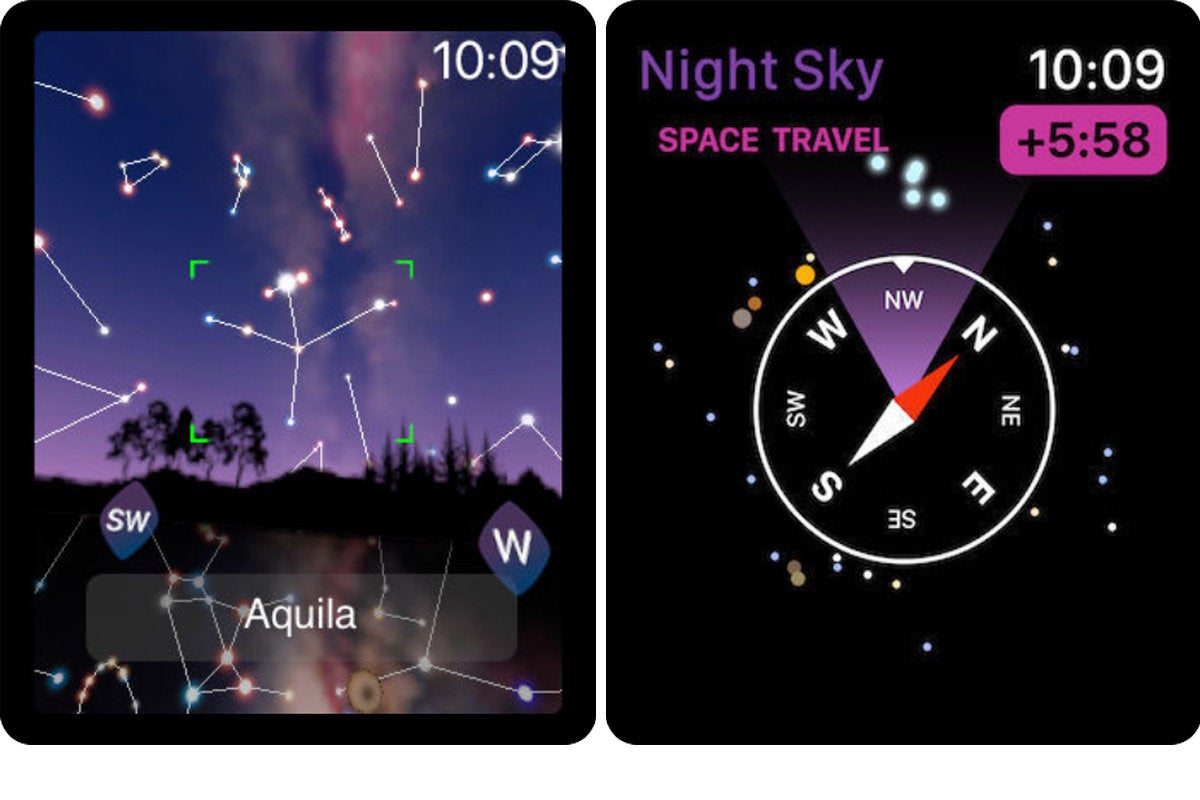 Stargazers already know how awesome Night Sky is on their iPhones, but surprisingly it's just as good on the small screen as it is on the big one. You'll not only get notifications of celestial events, you'll be able to point your wrist at the sky to see which constellations and planets are above you wherever you are. And when you lower your wrist, the app will switch to a Celestial Compass that gives you a 360-degree overview of the entire sky. There's even a complication that will let you know when the International Space Station is flying overhead.
Shazam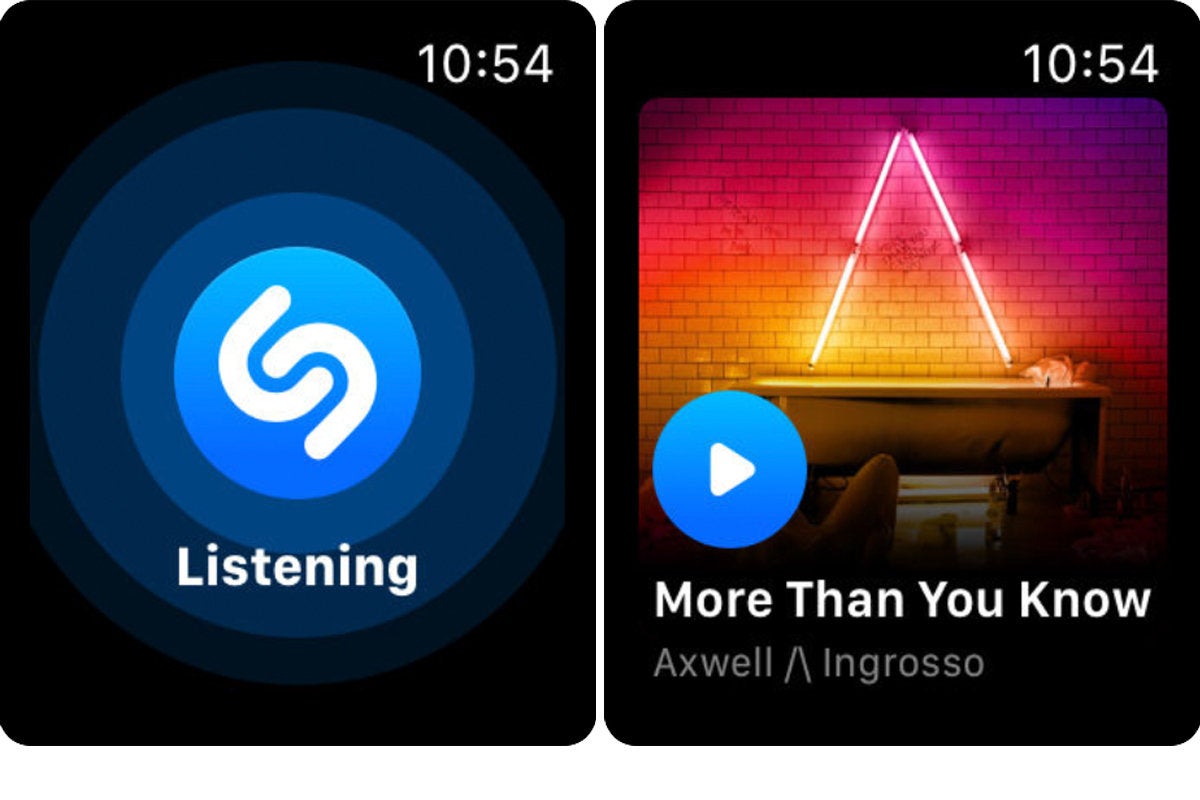 Now that Apple owns Shazam, baked-in Apple Watch support is surely on tap for a future update, but until it arrives, the Shazam app for Apple Watch is a must-download. Simple, speedy, and super convenient, the Shazam app on your wrist distills the service down to its most valuable asset: song identification. Launch the app and you'll be able to quickly tap to see what song you're hearing. You can also see a list of your recent song matches and let you listen to a preview, in case you've forgotten how it goes.
PCalc Lite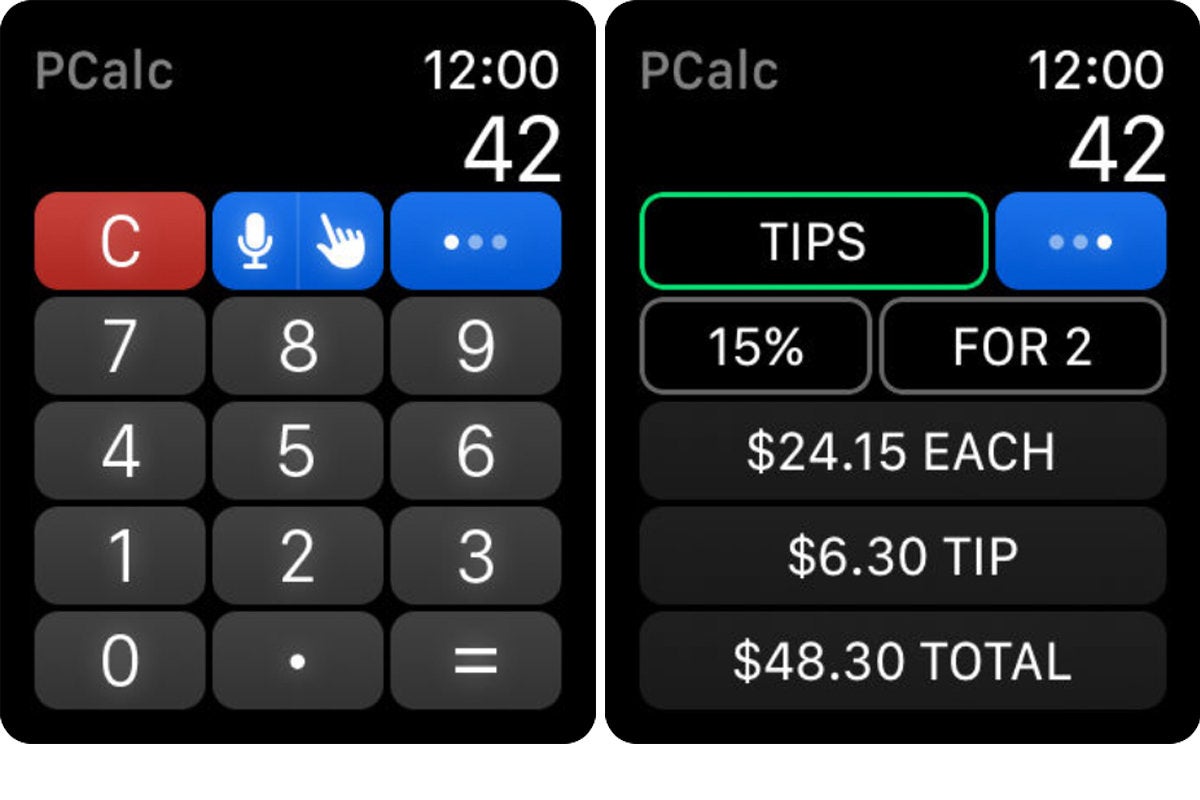 There's one thing Apple Watch doesn't have that the smart watches of the 80s did: a calculator. While we're never understand why Apple didn't build a rudimentary calculator app for the wrist, but the folks behind PCalc make it a non-issue. And you don't have to buy the pro version to enjoy it. With the free PCalc Lite, you'll be able to do basic calculations on your wrist, including a handy tip calculator. And you can even scribble and speak your formulas if the number pad is too tiny for your fingers.
Notebook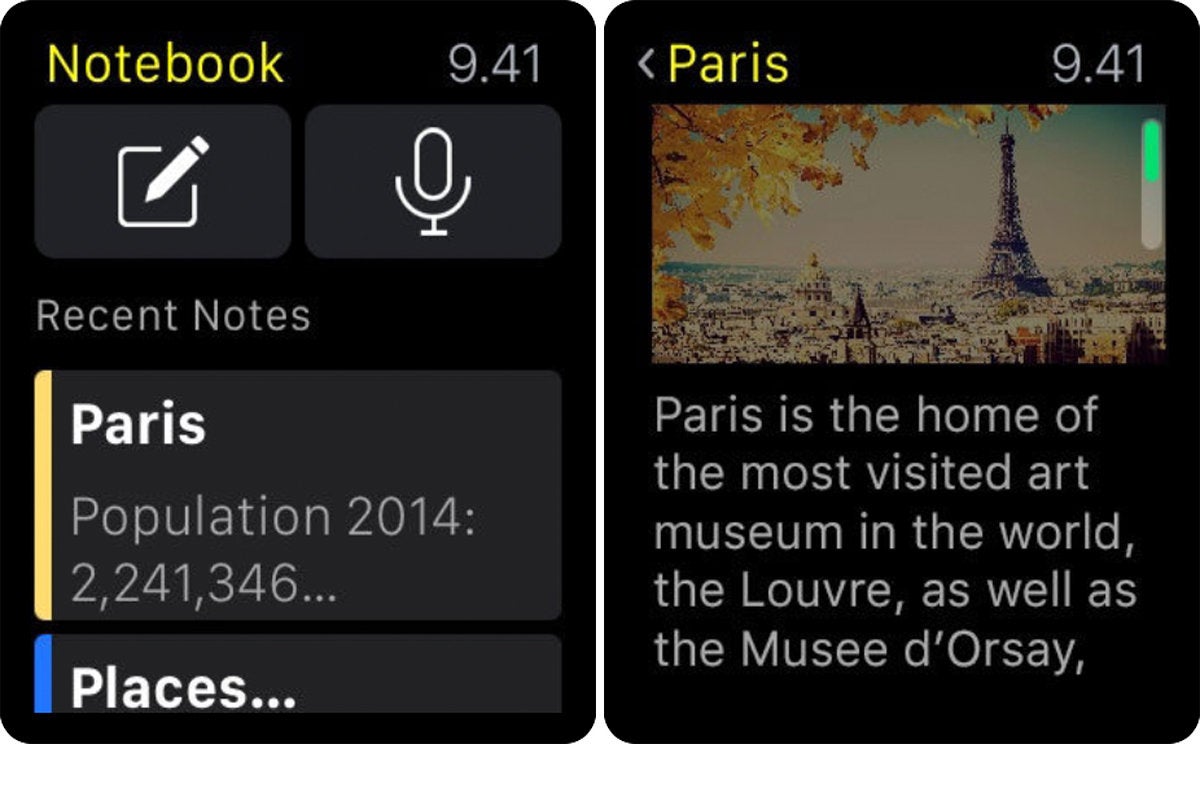 Another app Apple doesn't load on new watches is Notes. And while Siri won't help, Notebook will. In addition to the fantastic iPhone and iPad app, you'll also get a full-featured Apple Watch app that lets you write, record, and view recent notes with ease. You'll even be able to see any pics you added to notes on your iPhone. Syncing is nearly instantaneous in both directions, audio notes are fully playable on your iPhone, and you'll be able to delete notes right from your wrist. It's the next best thing to Notes.
Map My Run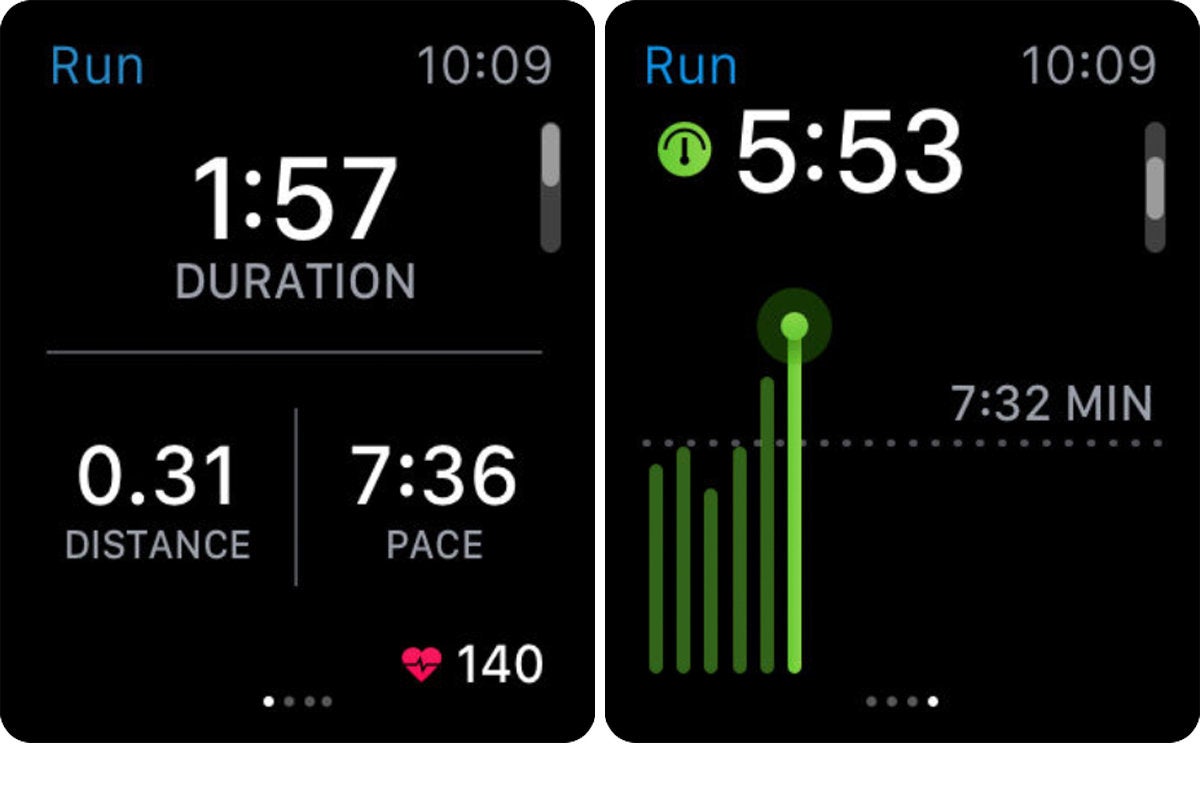 The Apple Watch does a fine job on its own of tracking our exercise, but if you want to take your workout to the next level, Map My Run by Under Armor is the way to go. You'll be able to track your duration, distance and steps, as well as your heart rate, anaerobic levels, and recent run history. And if you have a pair of UA Record Equipped connected shoes, it'll even start recording your run the moment your feet touch the ground.