Blackmagic on Thursday released a new external graphics processing unit (eGPU) targeted at users looking for a simple-to-integrate device over Thunderbolt 3. The new $699 device was introduced to the media during Apple's showcase of its new MacBook Pro laptops.
The Blackmagic eGPU houses an AMD Radeon Pro 580 graphics card with 8GB of GDDR memory. The integrated design means that, according to a Blackmagic representative, the card inside the device is not upgradeable. The eGPU can provide a 2.8x increase in performance over the stock graphics in the new 15-inch MacBook Pro and its discrete Radeon graphics. With the new 13-inch MacBook Pro, the jump is more dramatic: 8x over the integrated Intel Iris Pro.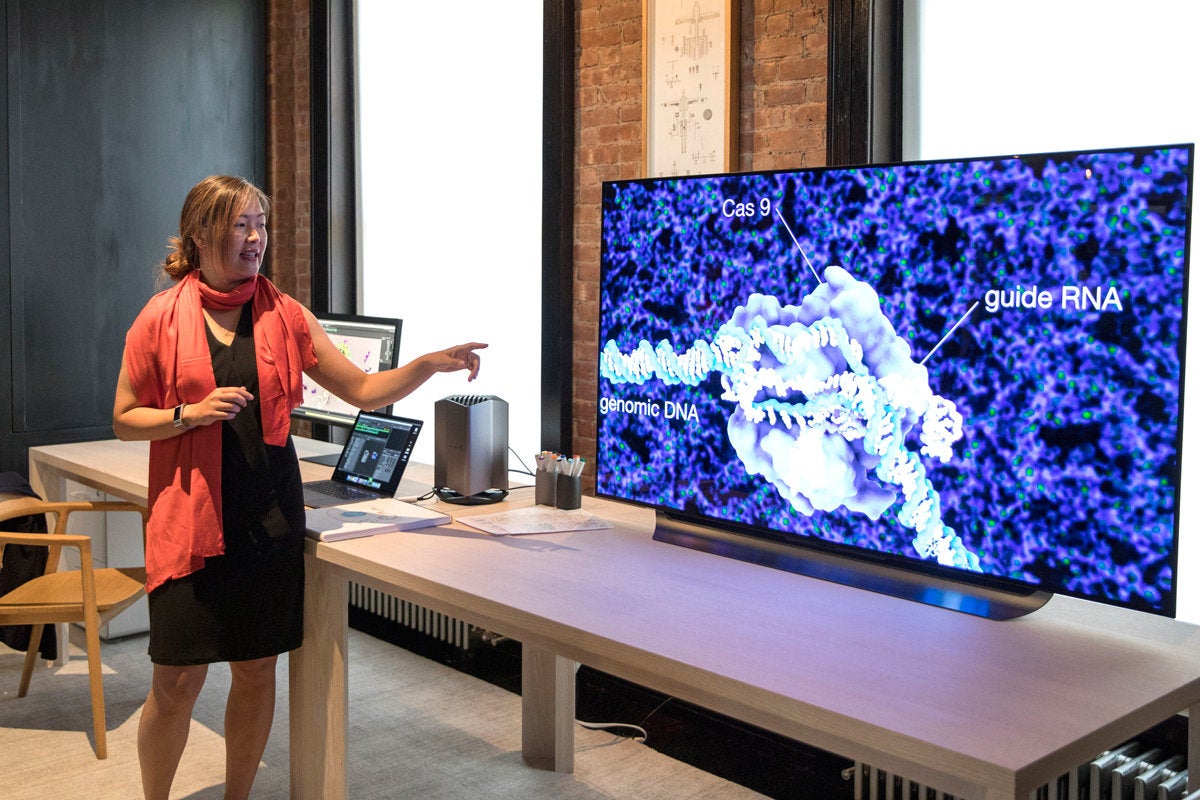 The eGPU unit itself measures 7 by 7 by 12 inches, similar to a Mac Pro but taller. The device also acts as a connectivity hub, equipped with two Thunderbolt 3 ports, four USB 3 ports, and an HDMI 2 jack. It also provides 85 watts of power delivery.
If you use an Apple Thunderbolt display, you're in luck—the Blackmagic eGPU can run it, a feature that's not supported in other eGPUs.
While the Blackmagic eGPU is being touted as a device for Apple's Thunderbolt 3 laptops, any Mac with Thunderbolt 3 and macOS High Sierra can use it, including the iMac Pro and the 2017 iMac. Using a Thunderbolt 3 to Thunderbolt 2 adapter to connect to a Thunderbolt 2 Mac is not recommended. The company says that there are compatible issues with Windows that may affect the device.