Last July, Niantic kicked off the first-ever Pokémon Go Fest in Chicago's Grant Park—and things quickly spiraled out of control. Both cellular networks and the game's servers struggled to keep up with the intense demand of 20,000 attendees bunched up and frantically refreshing their phones, and Pokémon Go was nigh-unusable for most of the day.
In the end, Niantic refunded ticket costs, provided $100 worth of in-game coins to attendees, and then later agreed to a $1.575 million class action settlement to reimburse travel expenses.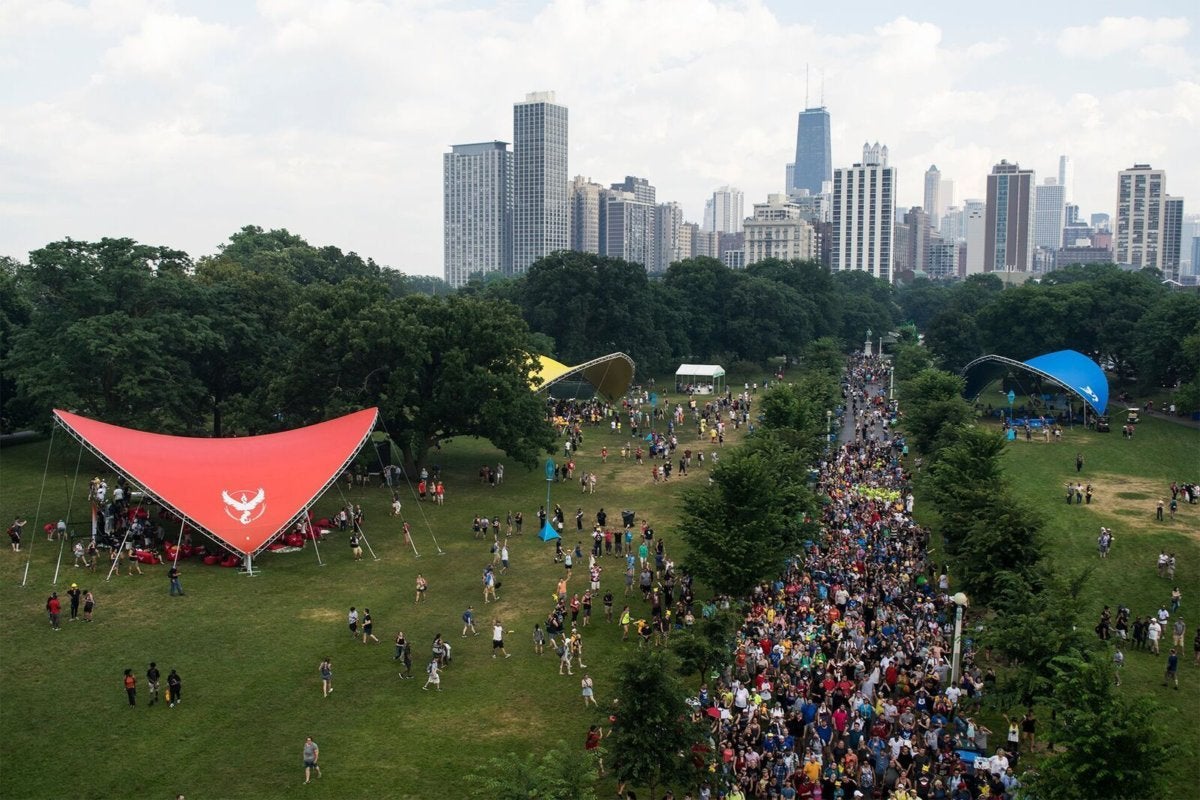 It was a debacle, to say the least. But to Niantic's credit, the company learned from its mistakes and vowed to try again, returning to Chicago with a new format for this weekend's two-day Pokémon Go Fest 2018. And while attendees were right to be skeptical about Niantic's ability to execute a grand plan after last year's debut, it was an almost-complete success: Pokémon Go Fest 2018 was everything that last year's event should have been.
Lessons learned
Last year's Pokémon Go Fest crammed about 20,000 people into a blocked-off section of a large park, ensuring that everyone was constantly hammering their cellular networks in the same general area. Instead, this year's event spread out the action across a 1.8-mile route throughout Chicago's Lincoln Park, a bit north of downtown. The path ran from the north to the south of the park, with a marked trail alongside the Lincoln Park Zoo and other local landmarks.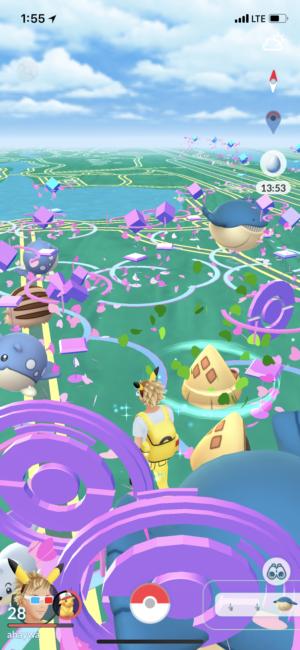 This weekend's fest brought out more than 21,000 players, but Niantic took further steps to break up the network congestion: Half of the attendees started at the north entrance while the other half began at the south, and the festival spanned two separate days to ensure that a large number of people could attend without it feeling overloaded. Furthermore, the long entry lines from last year were avoided thanks to a QR code-based check-in system paired with an unrestricted trail from top to bottom.
Better yet, all four major cellular carriers—Verizon, AT&T, T-Mobile, and Sprint—provided portable cell sites to try to alleviate the extra data hit. By and large, it worked: I only encountered one short stretch of issues around the middle of the route, about 90 minutes after the Fest kicked off on Saturday. As a Verizon subscriber, I was unable to connect to the game for about 20 minutes, and likewise had trouble loading other apps and websites.
But once I got back into the game, I was free of major issues for the rest of the day. Pokémon Go runs smoother nowadays than it ever has in the past, and it mostly worked like a charm despite the thousands of other players around me. And while I saw other players struggling to log in and play during my own downtime, many were still happily glued to their screens. It appeared to be a brief Verizon issue rather than a wider, Pokémon Go-specific one.
Catching it all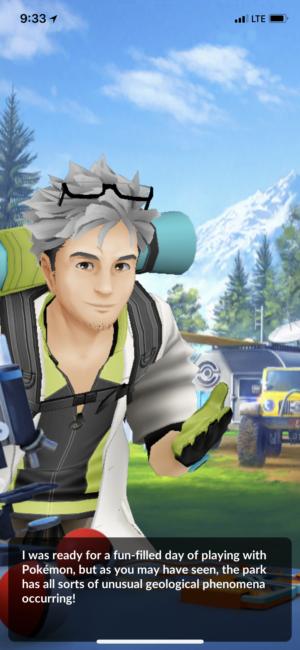 With last year's technical disaster mostly averted, fans of the immensely popular Nintendo franchise were able to experience Pokémon Go Fest as it was intended—and it was pretty great. This was Pokémon Go in its purest, most concentrated form, providing several hours of constant in-game action. There were dozens of PokéStops to hit, a seemingly endless flow of Pokémon spawning on the game map, and plenty of uncommon or rare Pokémon in the mix to help fans fill out their collections.
Most importantly, a series of Fest-specific research challenges gave attendees added purpose beyond just catching more and more Pokémon. Professor Willow introduced a series of in-game missions to undertake, from catching a certain number of different elemental creatures to finding specific rare Pokémon, like the variously-shaped Unown. Each set of completed missions unlocked another set, as well as items and rare Pokémon to capture, and eventually the newly-added, time-traveling Mythical Pokémon, Celebi.
Once you captured Celebi and the challenge was fully completed, it admittedly felt a bit anticlimactic: There was little incentive to keep going after I'd seemingly caught all of the unfamiliar Pokémon in sight and walked the full trail twice back and forth. Also, the lack of gyms and Raid Battles was a curious omission, but I have to wonder if that was an intentional move meant to avoid bogging down the network in certain spots.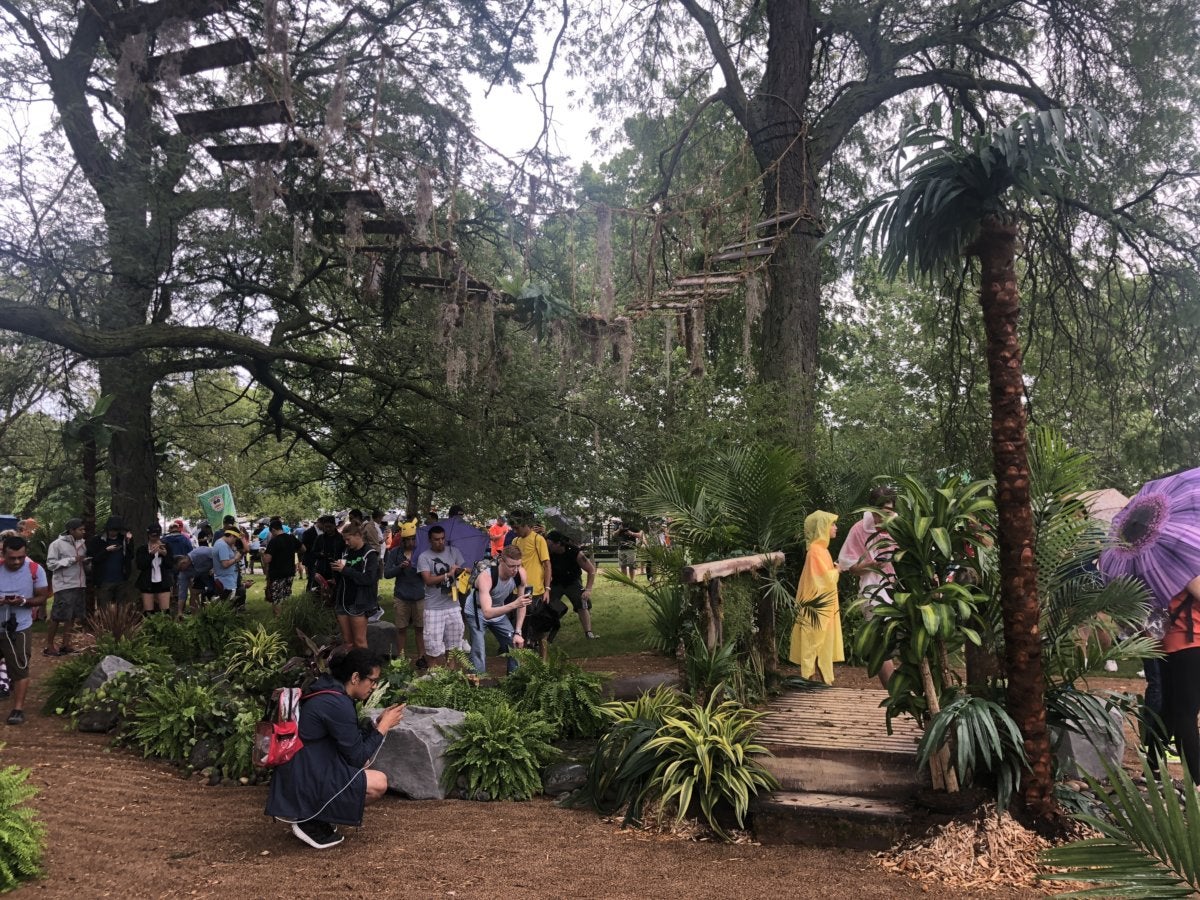 In any case, the lengthy jaunt was a lot of fun. Niantic created four physical habitats along the trail, including a steam-spewing Volcanic Habitat and a Glacial Habitat that blasted out foamy "snow" on visitors—plus the thematically correct elemental Pokémon were plentiful and really tied the whole concept together. There were also contests and giveaways at habitats and team bases, photo opportunities with familiar images from past loading screens, and appearances from people in giant Pikachu and Eevee suits for prime selfie snaps.
Furthermore, spreading the experience along an extended path near Lake Michigan in Chicago felt a lot more appropriate than boxing people into a closed-off park. While some cyclists and pedestrians seemed confused and perhaps frustrated by the unexpected influx of wandering smartphone users, it made the Fest feel like an elevated version of exploring the local terrain, as we would any other time we play. Even the off-and-on rain on Saturday didn't keep people from packing the full trail and completing missions.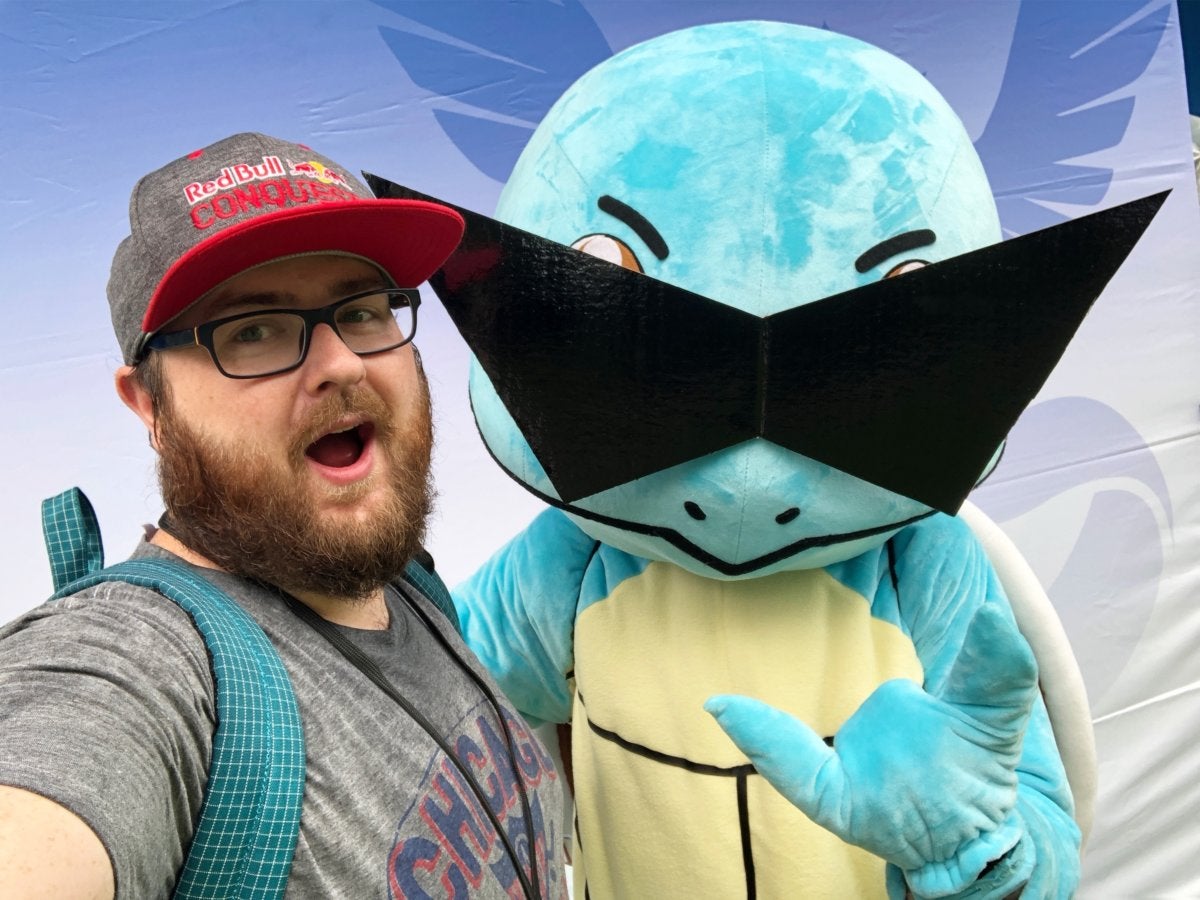 In fact, my wife and son came over from the zoo and walked the trail with me for a while, and they both loved the atmosphere. But she couldn't play on her own account: Lincoln Park was absolutely barren on the in-game map if you didn't have a ticket with the QR code needed to trigger all of the events. That's a bummer for anyone who wanted to play casually at the zoo or nearby areas, but at least the rest of Chicago saw increased Pokémon spawns and other benefits all weekend.
The best Fest yet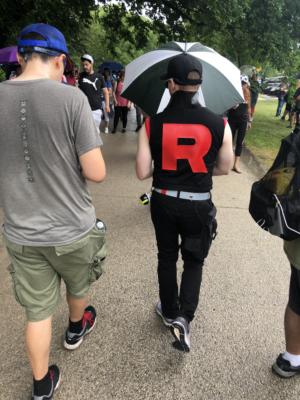 All told, Pokémon Go Fest 2018 truly lived up to the hype from last year, and was a welcome story of redemption for Niantic and its ability to execute event plans. Nearly every part of the experience felt like it had been designed in feedback to the original Fest's failings, and while that won't erase any lingering sting from last summer, it's the best thing that Niantic could have done for this second attempt.
It's also the closest that Pokémon Go has come to recreating the kind of buzz that surrounded the game when it launched back in 2016. I left last year's Fest wondering if Niantic could ever live up to its own ambitions for the game, but between improved server performance, added features (like Pokémon trading and gifts), this year's fun monthly in-game community events, and now a successful Pokémon Go Fest, I'm convinced that Pokémon Go can still enjoy a long and entertaining life for years to come.
Here's hoping for another Pokémon Go Fest in Chicago next summer…and more live events elsewhere, as well.