Samsung's Galaxy Note 9 is due to land in a few weeks, and for the most part, it won't make much noise among iPhone fans. Pegged to have a very similar design, screen, and camera as last year's model, the battle between the Note 9 and the new iPhones will likely be even more one-sided than usual, as Apple is primed to release three new models with iPhone X-style designs, including one with a bigger screen than the Note, a first for an iPhone.
But while Samsung's phablet might not matter to iPhone users, the accessories probably will. For one, the Note will reportedly have a new S Pen stylus, which could raise some Pencil envy. And Samsung will also be selling a brand new charger, the Wireless Charger Duo. Tipped by German site LetsGoDigital, the accessory is basically an extended version of Samsung's existing wireless charger, with a stand on one end and a mat for the Galaxy Watch on the other. There are quite a few third-party iPhone-and-Apple Watch chargers Remove non-product link that do this wit varying results, but nothing from Apple.
The Wireless Charger Duo should be a me-too device, and an inferior one at that. At its iPhone event last September, Apple announced its first-ever wireless charger to usher in its first Qi-enabled iPhones, and it looked to be a one-of-a-kind accessory. It would let you charge three devices at once without needing any extra cables or special positioning. According to the one-sentence description on its website (which still promises a 2018 ship date), you can "Just set your iPhone, Apple Watch, and AirPods anywhere on the mat to charge them wirelessly."
AirPower has at least one neat trick up its sleeve. It'll be able to communicate with your phone to show the current charge level of all the devices on the charging pad, so you can easily tell when your AirPods (with new wireless charging case—that's also MIA) or Apple Watch is charged up enough to grab them and head to the gym. But for the most part, it's a wireless charger that offers a level of convenience most other pads don't.
And now, it looks like Samsung will beat Apple to the punch. While there are differences—AirPower charges three devices while the Wireless Charger Duo obviously only charges two—it raises the questions: Is AirPower Apple's greatest vaporware product? Is it possible that Apple could release an update to AirPower even before the original one ships? And will anyone even care when it releases?
AirPower outage
Last month, Mark German at Bloomberg News wrote a story about the delays, implying that engineering difficulties were to blame for the nearly year-long delay: "The AirPower charger is also more advanced than the current competition because it includes a custom Apple chip running a stripped down version of the iOS mobile operating system to conduct on-device power management and pairing with devices. Apple engineers have also been working to squash bugs related to the on-board firmware."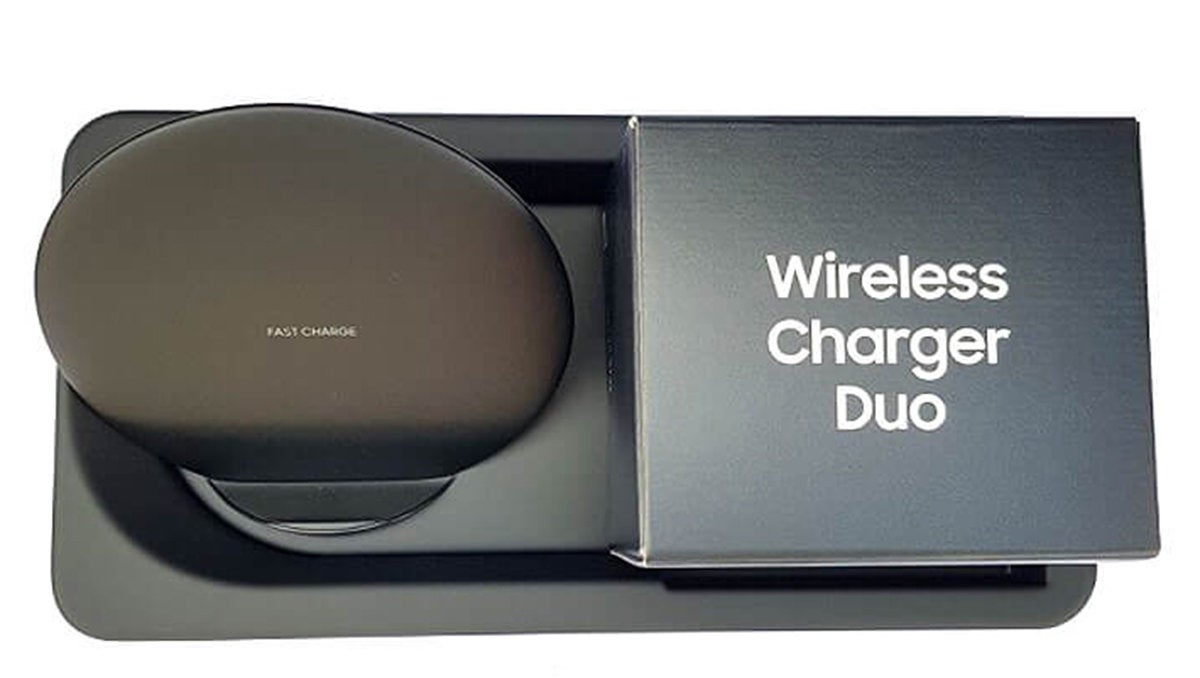 That's a lot of tech for a charger, so it's somewhat understandable that it's taking so long. Aside than Gurman's report, Apple hasn't offered up any details about its AirPower charging mat since it was unveiled last September, so it could be that Apple's new mat will deliver a revolution in charging. But on the surface, it's not all that special. Seemingly, you'll need an iPhone, Apple Watch, and AirPods with a wireless charging case to take full advantage of it, and it'll likely have a sky-high price tag. Technology moves fast, so if Apple ships the same product that was supposed to launch months ago and gives it a $129 or $149 price tag, it's going to feel outdated and overpriced, especially if it can't charge two phones at once (Samsung's new charger reportedly will).
For the past 10 months, iPhone users have relied on third-party chargers for their wireless needs. Among them, Samsung's wireless charger is one of the best, with a nice design that lets you see and charge your phone at the same time, and a good price, generally around $50 with discounts off its $70 MSRP Remove non-product link. Its new dual charger will likely cost around the same, with a rumored price tag of $75. We don't know when it will ship, but presumably around the time the Note 9 hits shelves in late August.
AirPower was supposed to usher in a wireless revolution of convenience and simplicity. When it finally releases later this year, it might be just another overpriced product that took too long to arrive.